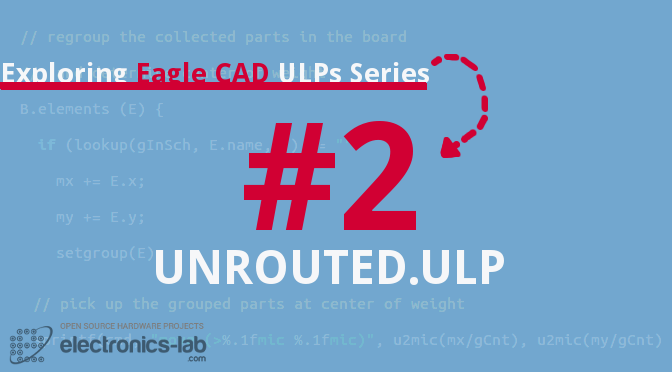 Exploring Eagle CAD ULPs #2 – 'Unrouted.ULP' Zoom To The Last Left unrouted Wire
Welcome to the second post of the "Exploring Eagle CAD ULPs" series. Every week we will publish a new post about one useful ULP in Eagle CAD.
"ULP" User Language Program is a plain text file which is written in a C­-like syntax and can be used to access the EAGLE data structures and to create a wide variety of output files. You can consider it like a plug-in for Eagle.
You can reach the posts published in this series using the following link.
In this post we will discover "Unrouted.ULP" by Daniel Mack. The job of this ULP is to zoom to the first unrouted wire in the board editor. This might be helpful when searching for tiny leftover air wires especially in big boards.
When we use 'ratsnest in layout editor, a result with remaining airwires is shown in the bottom of the editor. Sometimes airwires are not visible to our eyes and need a lot of searching.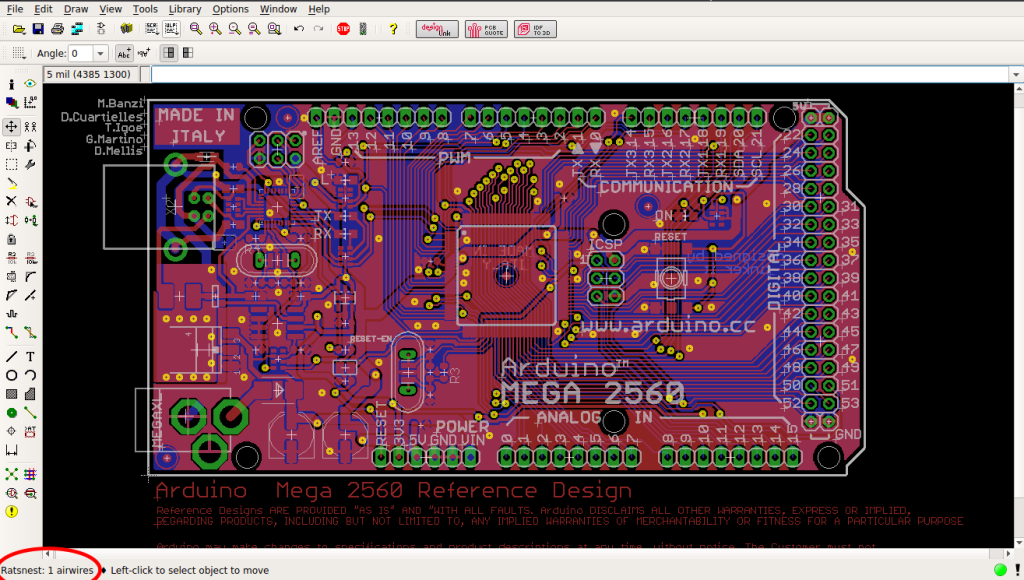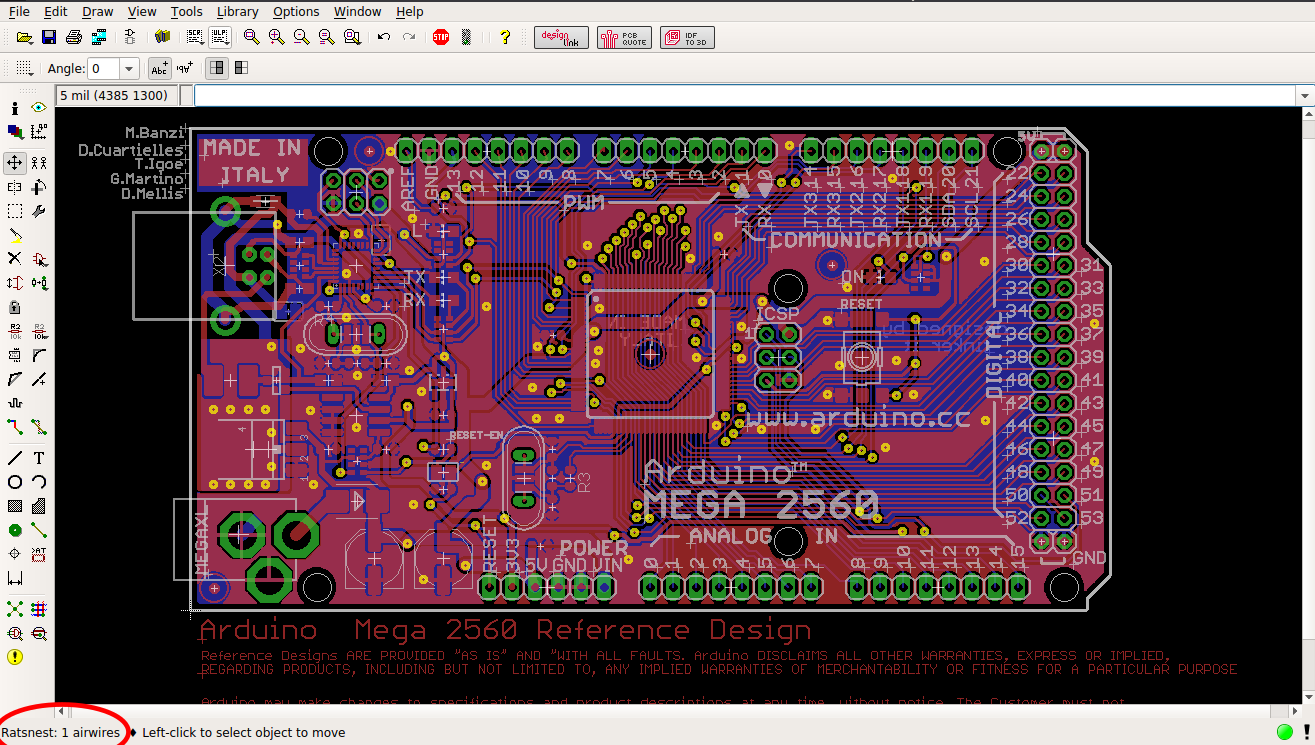 "Unrouted.ULP" can zoom to unrouted line and solve this problem for us.
You can see this ULP in action in the below GIF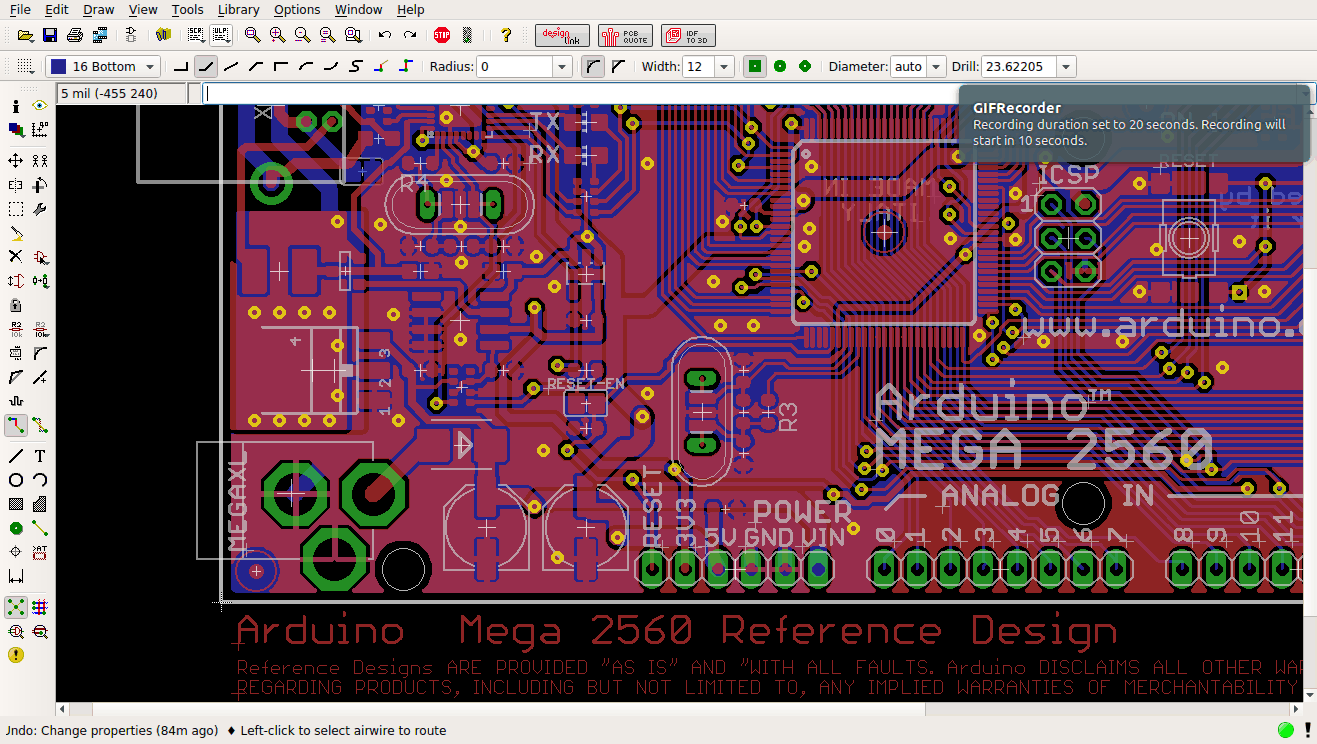 You can download the ULP from here: Unrouted_ULP
That's all for this time, see you next post in this series!
Join 97,426 other subscribers

Archives