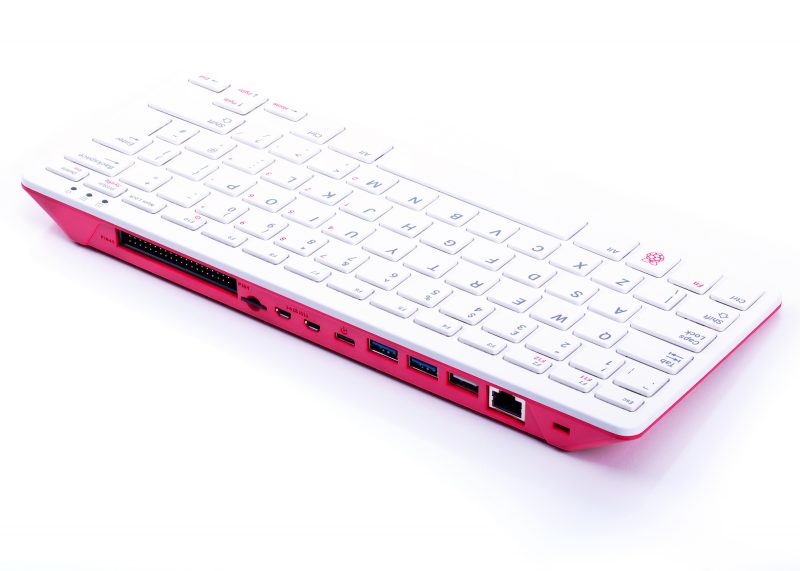 New Raspberry Pi 400 sells for $70 and is a computer in a compact keyboard
Raspberry Pi, whose mission is to put "affordable, high-performance, programmable computers into the hands of people all over the world", has unveiled Raspberry Pi 400 which is a complete personal computer built into a compact keyboard.
"We've never been shy about borrowing a good idea. Which brings us to Raspberry Pi 400: it's a faster, cooler 4GB Raspberry Pi 4, integrated into a compact keyboard",
says Eben Upton, founder and CEO of Raspberry Pi.
Since more children are likely going to be dependent on remote learning in the coming months and more people working from home, the Raspberry Pi 400 might just be that affordable solution to many, especially students who are in need of a personal computer. It starts at a price that is a lot cheaper than some of the most budget phones and comes with a keyboard that's big enough for proper writing. Just plug it into a monitor or a TV using any of its two micro HDMI ports, insert a microSD card, and attach a power cord and a mouse.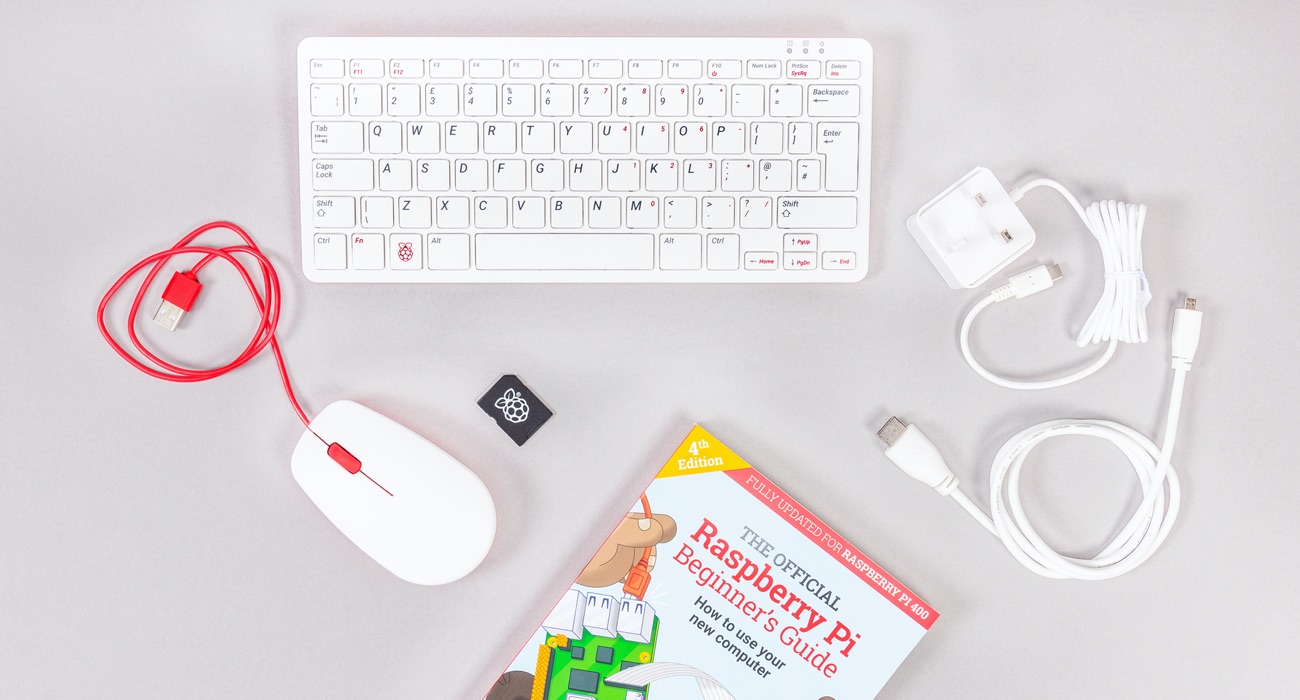 The Raspberry Pi 400 shares almost the same computer features as the Raspberry Pi 4, but with a little difference. The Raspberry Pi 400's quad-core Cortex-A72 (Arm v8) 64-bit SoC runs at 1.8GHz while the Raspberry Pi 4's SoC runs at 1.5GHz. The Pi 400 also offers only HDMI for audio output while the Raspberry Pi 4 has a 3.5mm audio and video jack.
Features and Specifications of the Raspberry Pi 400 include: 
CPU: 64-bit Broadcom BCM2711C0 quad-core ARM Cortex-A72 processor running at 1.8GHz
4GB RAM
1x microSD card slot
2x USB 3.0, 1x USB 2.0 and 1x USB Type-C ports
2x micro HDMI support dual display
Gigabit Ethernet
IEEE 802.11 b/g/n/ac WiFi (2.4GHz + 5GHz & Shielded)
Bluetooth 5.0 + Bluetooth Low Energy
1x PCB antenna
Horizontal 40-pin GPIO header (right angle)
2x micro HDMI ports
1x built-in power button, and
Built-in Heat sink
Power Input: 5V via USB Type-C (up to 3A)
Dimensions: 285mm x 122mm x 21mm
Operating temperature: 0°C to +50°C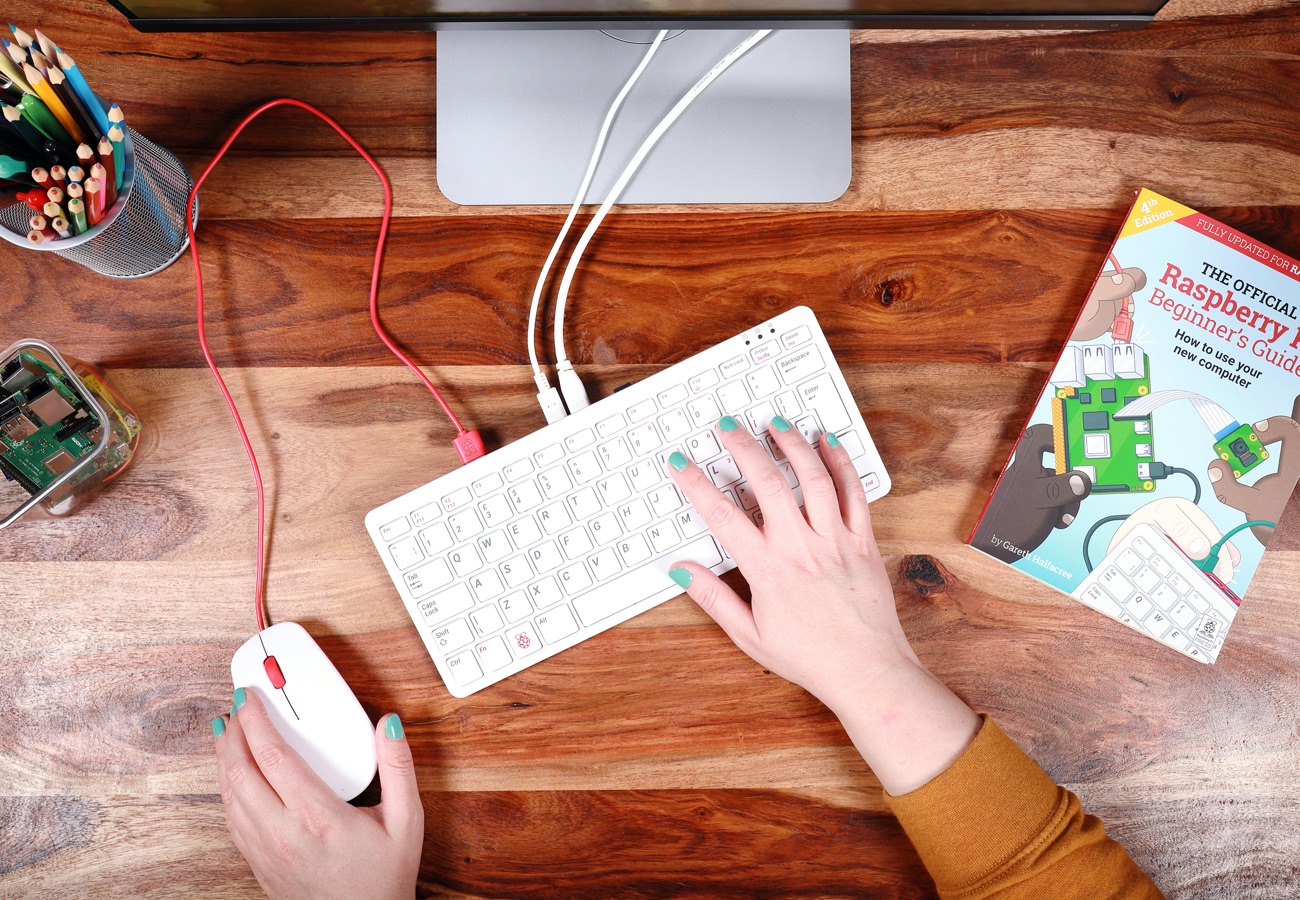 The Raspberry Pi 400 comes with its own OS but can be made to run a version of Windows. It is available and sells for $70 as a standalone machine or $100 as a ready-to-go kit that includes a mouse, USB-C power supply, microSD card, micro HDMI cable, and Raspberry Pi beginner's guide. Hopefully, before the first half of next year, the Raspberry Pi 400 should be readily available around the world.
Further details on the computer may be found here.
Join 97,426 other subscribers

Archives