Why advertise on Electronics-Lab
Electronics-Lab.com attracts a large number of electronic enthusiasts from around the globe, both hobbyist and professionals and it´s the ideal place to promote your business and/or product to that specific audience.
With an average of 230.000 monthly visits and 1.000.000 page impressions your product or service will be exposed to thousands of people each month and help you grow your business using our attractive pricing model.

Our visitors mainly come from United States, India, Germany, France, Poland, UK, Russia and many other places around world and an average visitor navigates to 4.26 pages, spending 2.08 minutes on the website. 89.3% of our visitors are men interested in Technology and Electronics and 50% of them fall in the 18-34 age range. Bounce rate is only 3.66% and statistics are still growing.
If you need to know more statistics about electronics-lab.com feel free to contact us.
What we offer
Electronics-Lab.com offers a wide range of advertising solutions through our website at attractive prices. Our most popular spot is the 728×90 header rotating banner that is available all over the website and is always above the fold. Beyond this, we offer:
static banners on homepage (various sizes available)
static banners on projects section (728x90px and 300x250px)
static banner on blog section and sidebar (160x600px etc)
static links on homepage and footer section
We are always open to discuss custom ad placement that will meet your expectations.
All our advertising packages are flat rate and paid on a monthly basis. To check our attractive prices just contact us or fill the form below.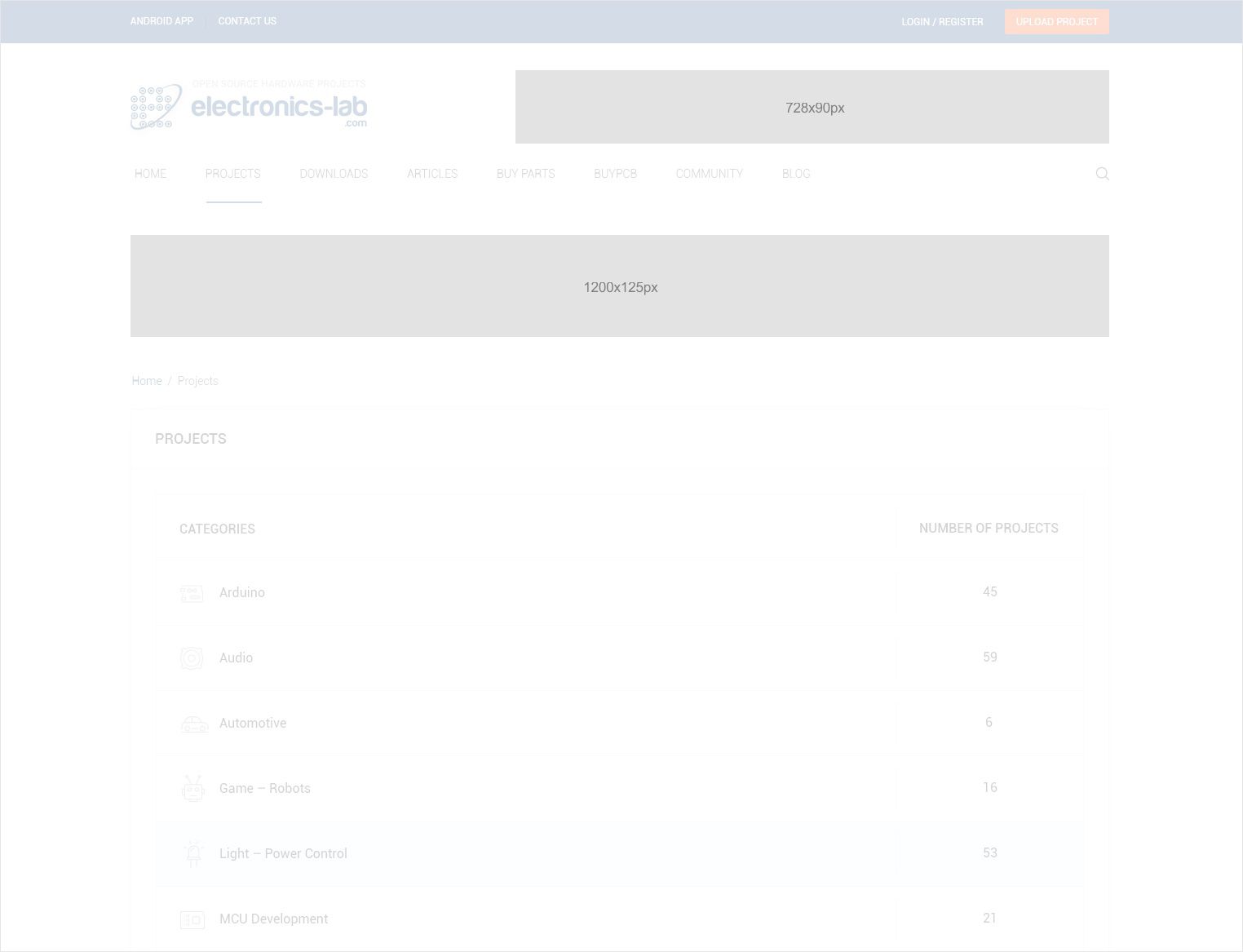 contact
Advertising package contact form