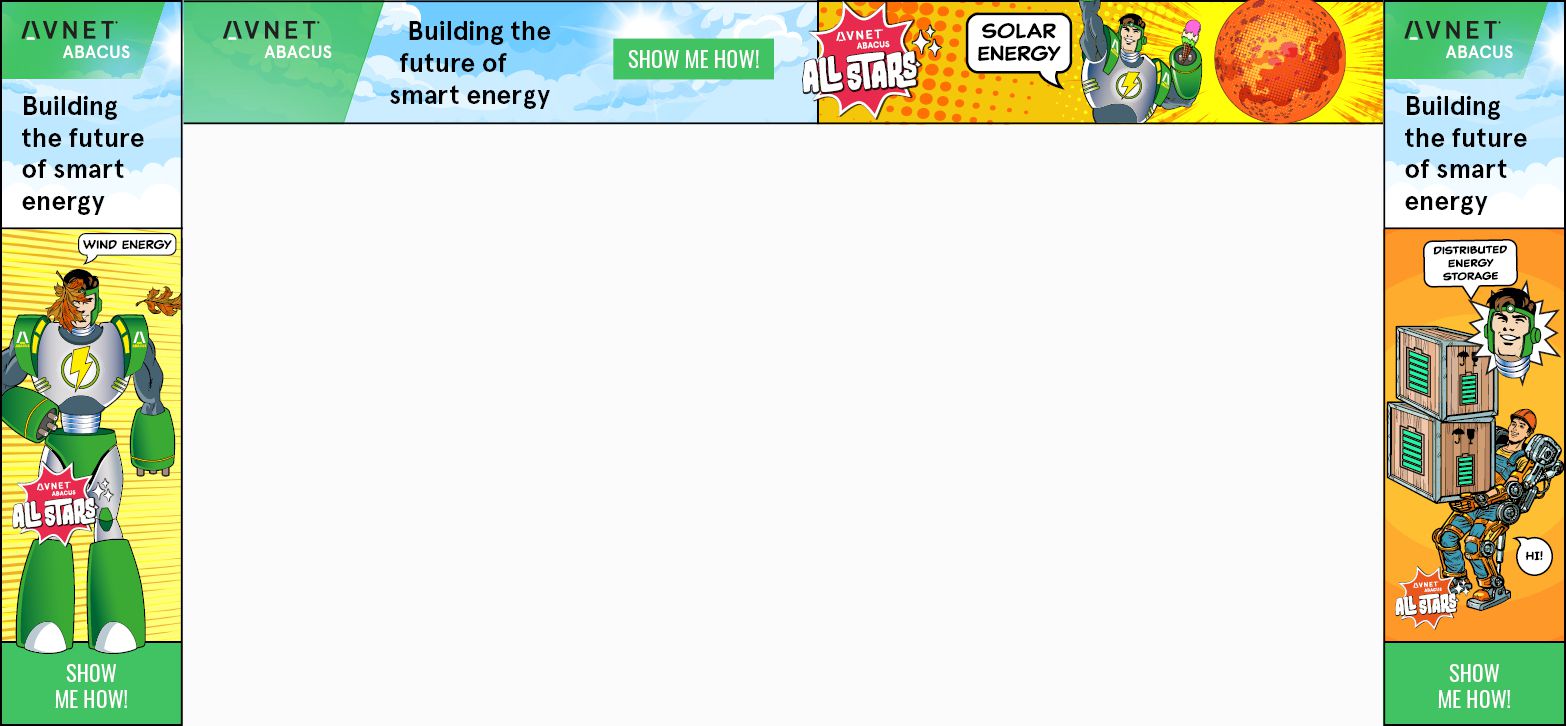 Multiple Output Power Source – Dual 10V (+/-10V), 5V DC, 3.3V DC from 9V Battery 
This is a multiple output power converter module that provides +/-10V (Dual 10V), 5V DC, and 3.3V DC from a 9V PP3 battery. This is a very useful project that has been designed for low-load current applications. Dual +/-10V output from a 9V battery is a key feature of the project. The battery holder can be mounted on the backside of the PCB. An onboard slide switch provides power ON/OFF. Onboard LED indicates the power. LM1117-5V chip provides 5V DC output from 9V Battery, further, an LM1117-3.3V regulator is provided to step down the 5V to 3.3V DC. MAX680 charge pump chip provides +/-10V from 5V.
The MAX680 is a monolithic, CMOS, dual charge-pump voltage converter that provides ±10V outputs from a +5V input voltage. The MAX680 provides both a positive step-up charge pump to develop +10V from +5V input and an inverting charge pump to generate the -10V output. This chip has an on-chip, 8kHz oscillator. The output source impedances are typically 150Ω, providing useful output currents up to 10mA. The low quiescent current and high efficiency make this device suitable for a variety of applications that need both positive and negative voltages generated from a single supply.
Features
Output +/-10V Load Up to 10mA, 5V DC Load Up to 150mA, 3.3V Load Up to 150mA
Input Supply 9V Battery (Alkaline Battery is preferable)
On Board ON/OFF Slide Switch
On Board Power LED
Header Connectors for Easy Connection
On Board Battery Holder
Very Compact Design
PCB Dimensions 56.04 x 31.59 mm
Schematic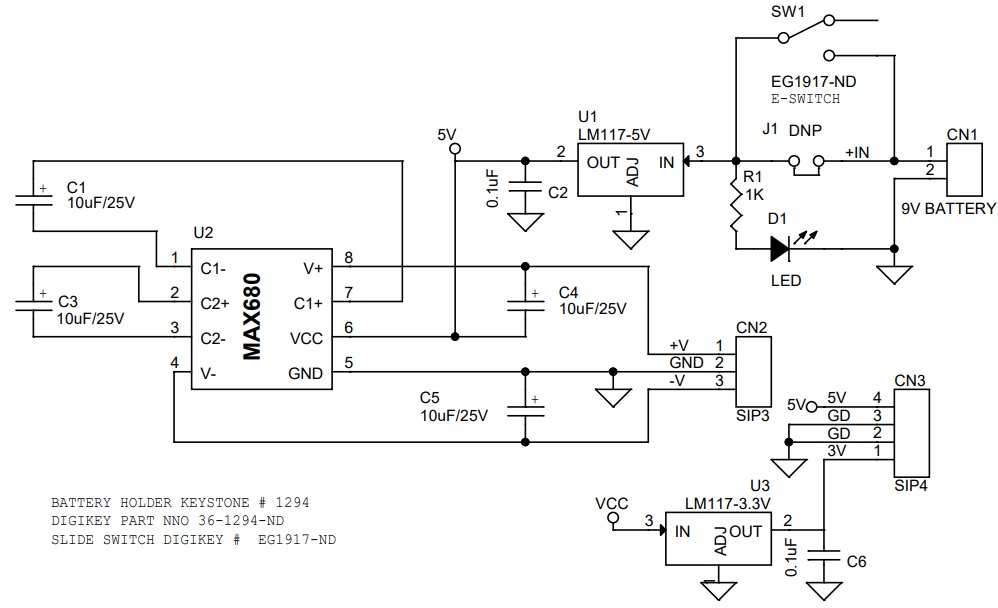 Parts List
| NO | QNTY. | REF. | DESC | MANUFACTURER | SUPPLIER | PART NO |
| --- | --- | --- | --- | --- | --- | --- |
| 1 | 1 | CN1 | 9 V BATTERY HOLDER | KEYSTONE | DIGIKEY | NNO 36-1294-ND |
| 2 | 1 | CN2 | 3 PIN MALE HEADER PITCH 2.54MM | WURTH | DIGIKEY | 732-5316-ND |
| 3 | 1 | CN3 | 4 PIN MALE HEADER PITCH 2.54MM | WURTH | DIGIKEY | 732-5317-ND |
| 4 | 4 | C1,C3,C4,C5 | 10uF/25V SMD ELECTROLYTIC | NICHICON | | 493-10142-1-ND |
| 5 | 2 | C2,C6 | 0.1uF/50V SMD SIZE 0805 | MURATA/YAGEO | DIGIKEY | |
| 6 | 1 | D1 | LED LED SMD SIZE 0805 | LITE ON INC | DIGIKEY | 160-1427-1-ND |
| 7 | 1 | J1 | DNP | | | DO NOT INSTTAL |
| 8 | 1 | R1 | 1K 5% SMD SIZE 0805 | MURATA/YAGEO | DIGIKEY | |
| 9 | 1 | SW1 | EG1917-ND SLIDE SWITCH | E SWITCH | DIGIKEY | EG1917-ND |
| 10 | 1 | U1 | LM117-5V REGULATOR | TI | DIGIKEY | LM1117MPX-5.0CT-ND |
| 11 | 1 | U2 | MAX680 | MAXIM | DIGIKEY | MAX680EPA+-ND |
| 12 | 1 | U3 | LM117-3.3V | DIODE INCORPORATION | DIGIKEY | AZ1117IH-3.3TRG1DICT-ND |
Connections

Gerber View
Photos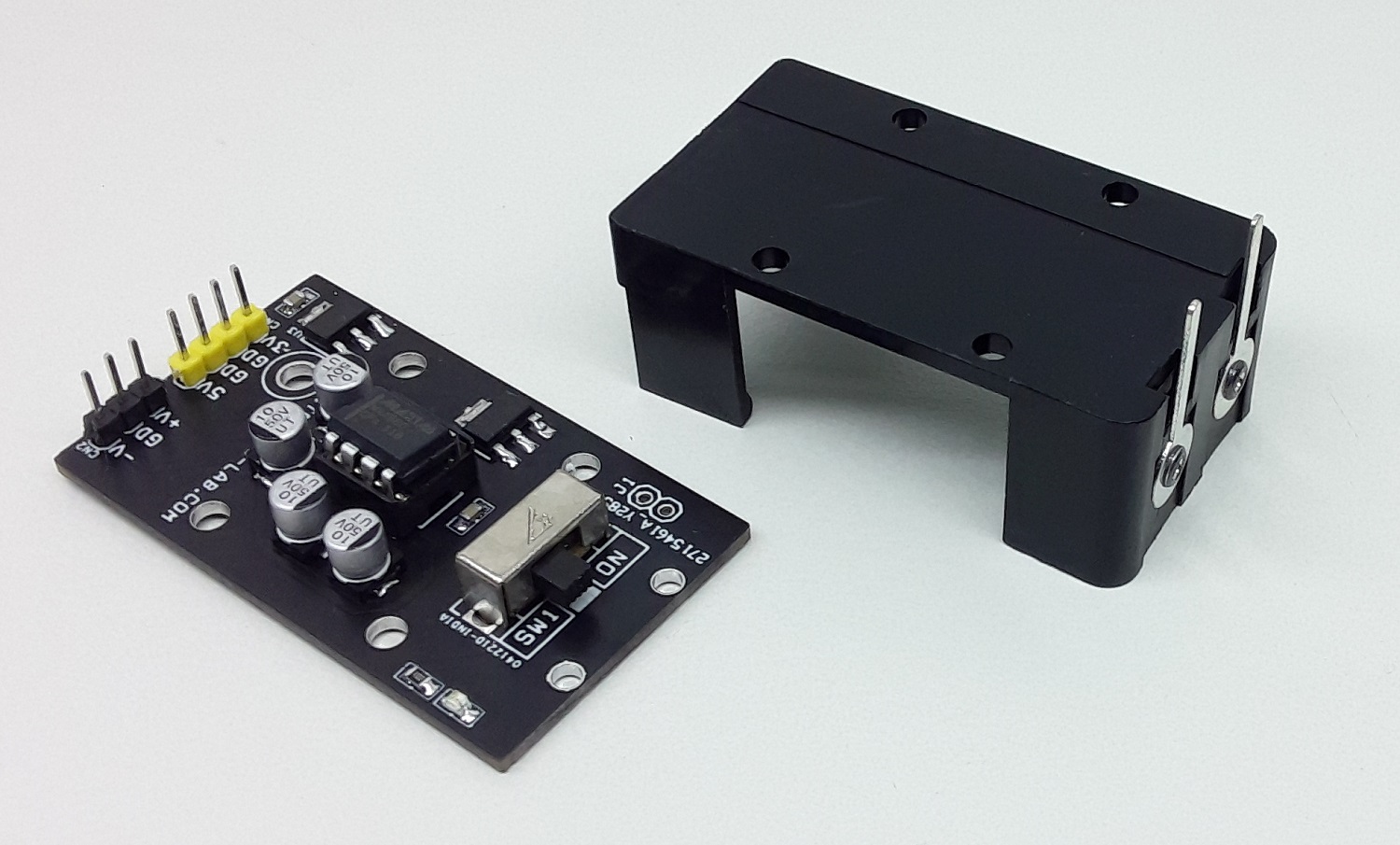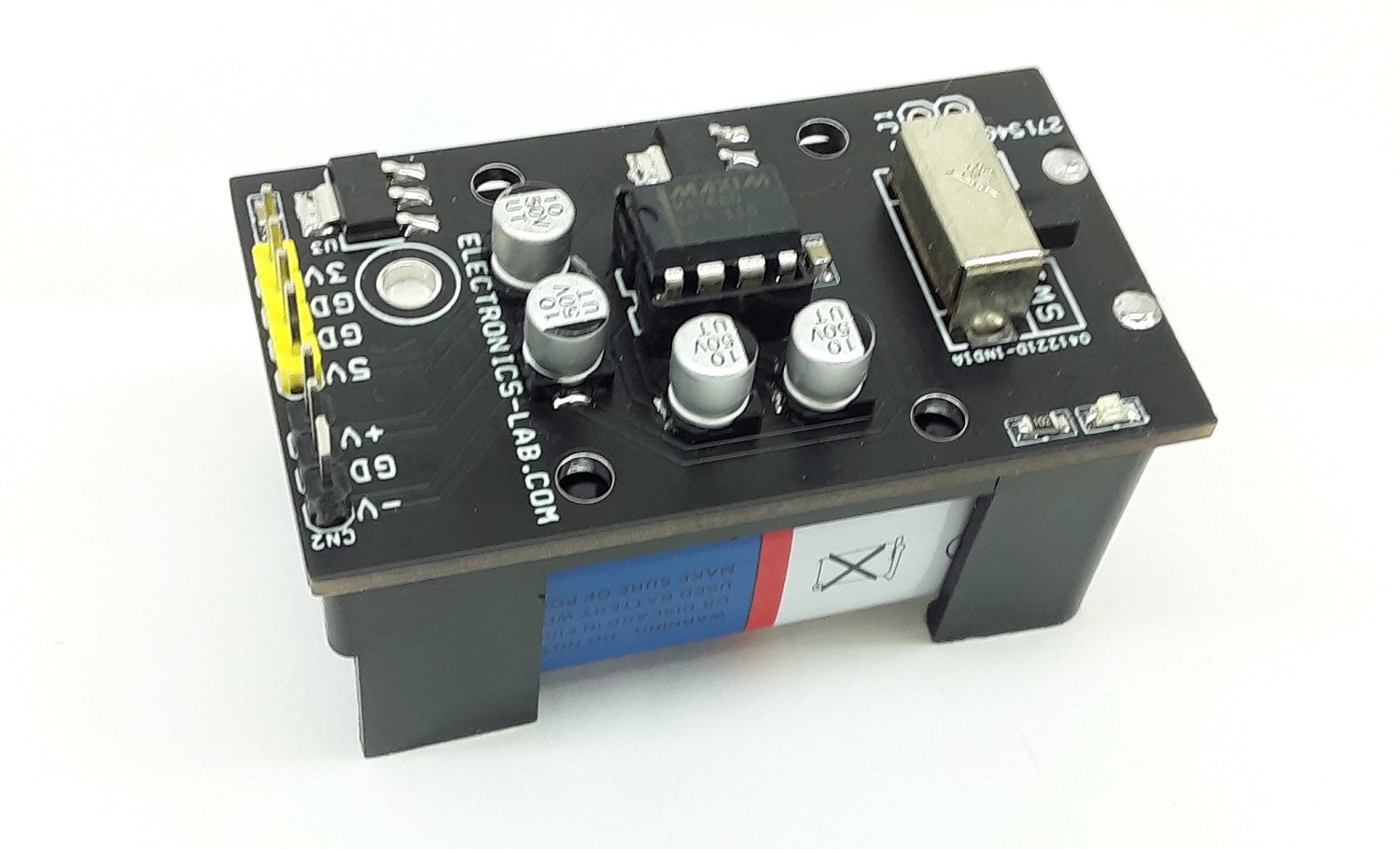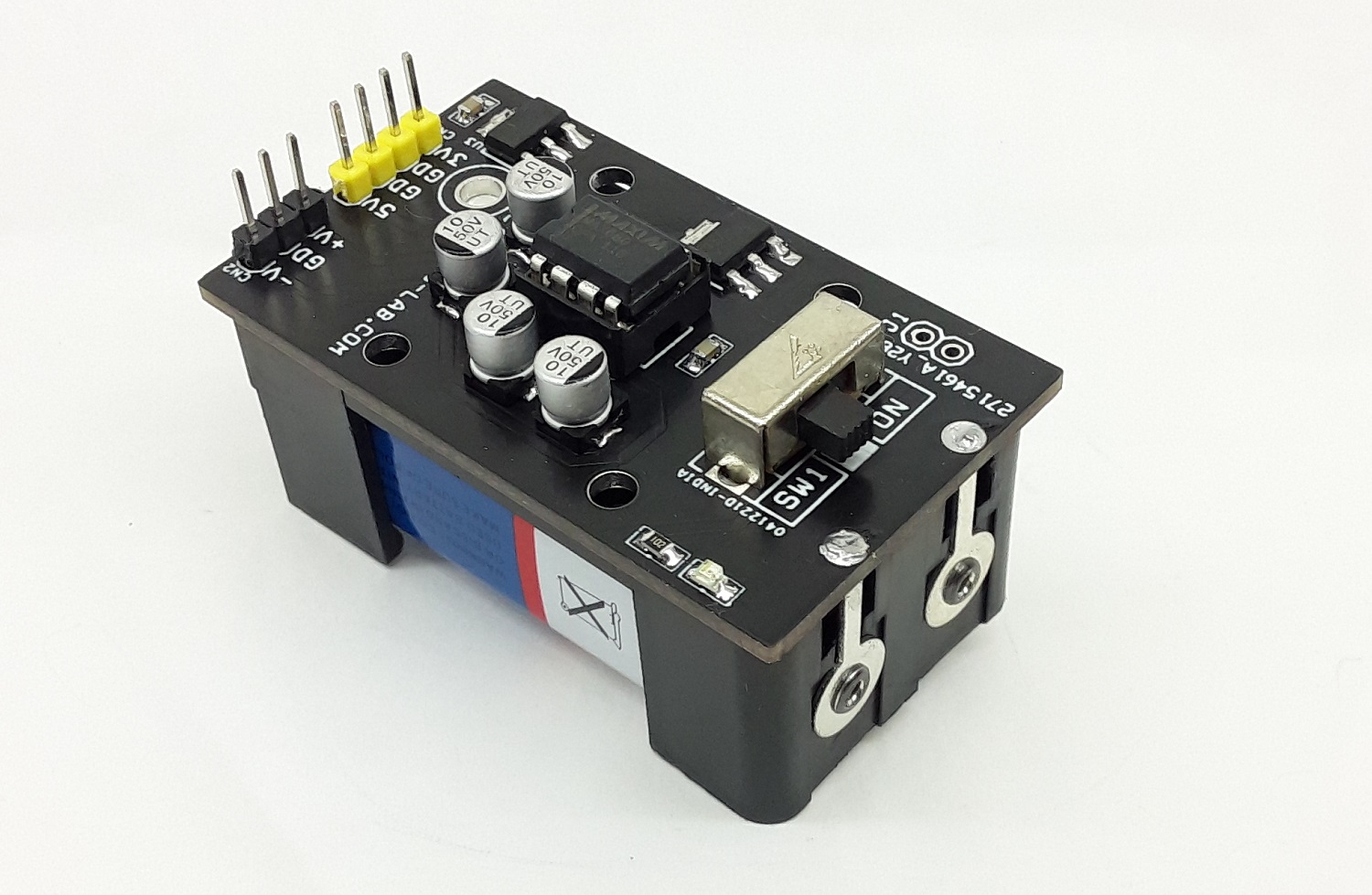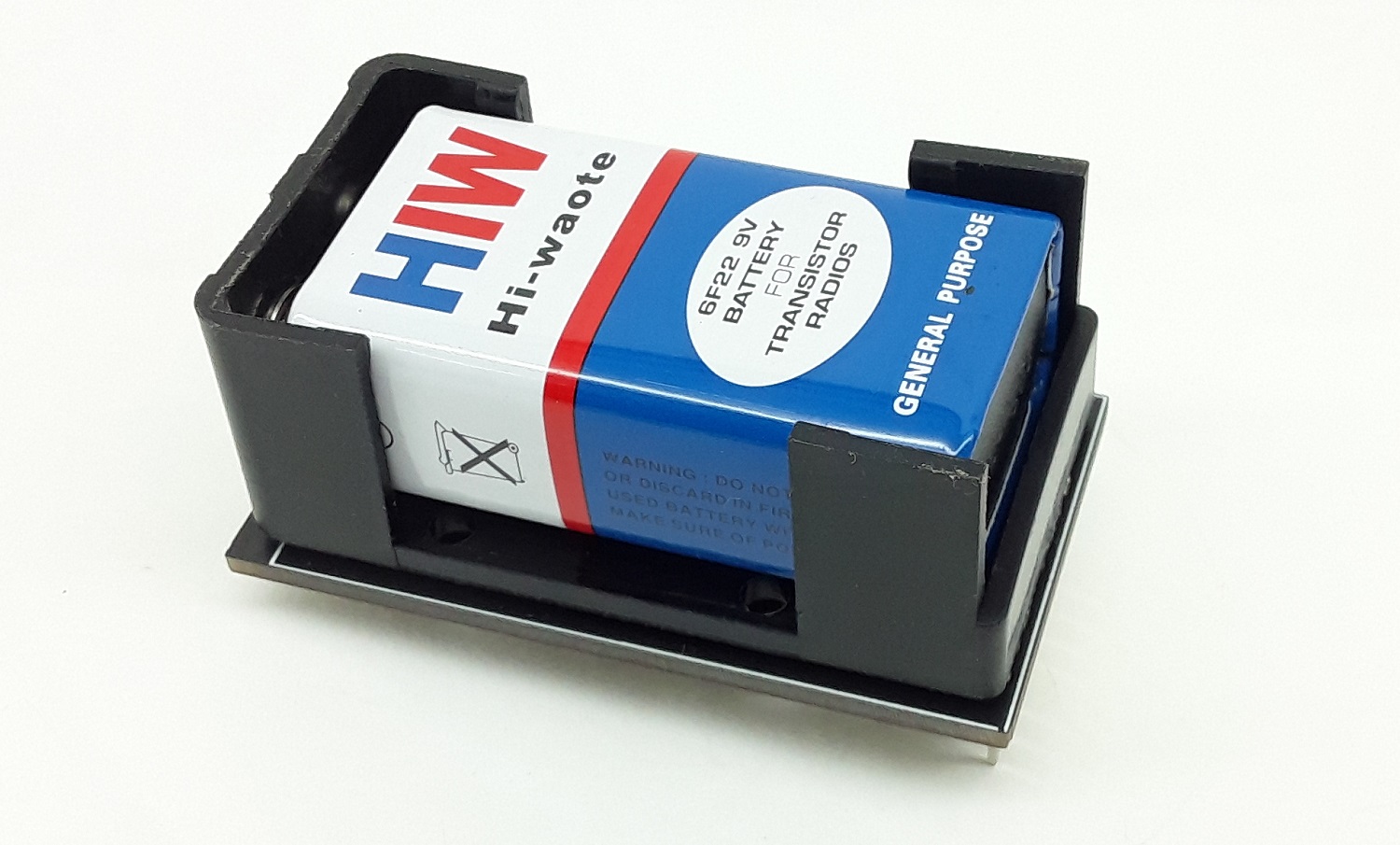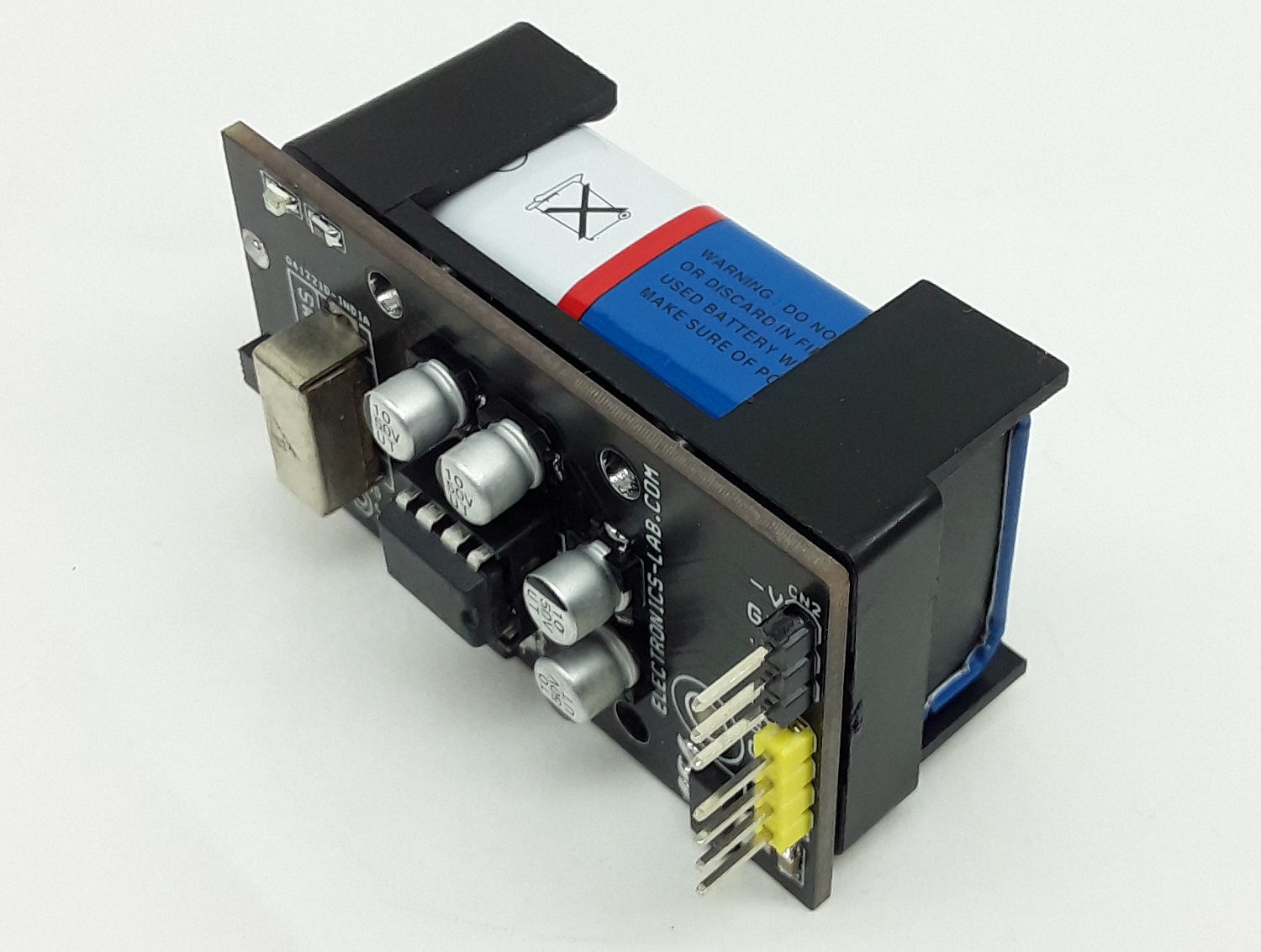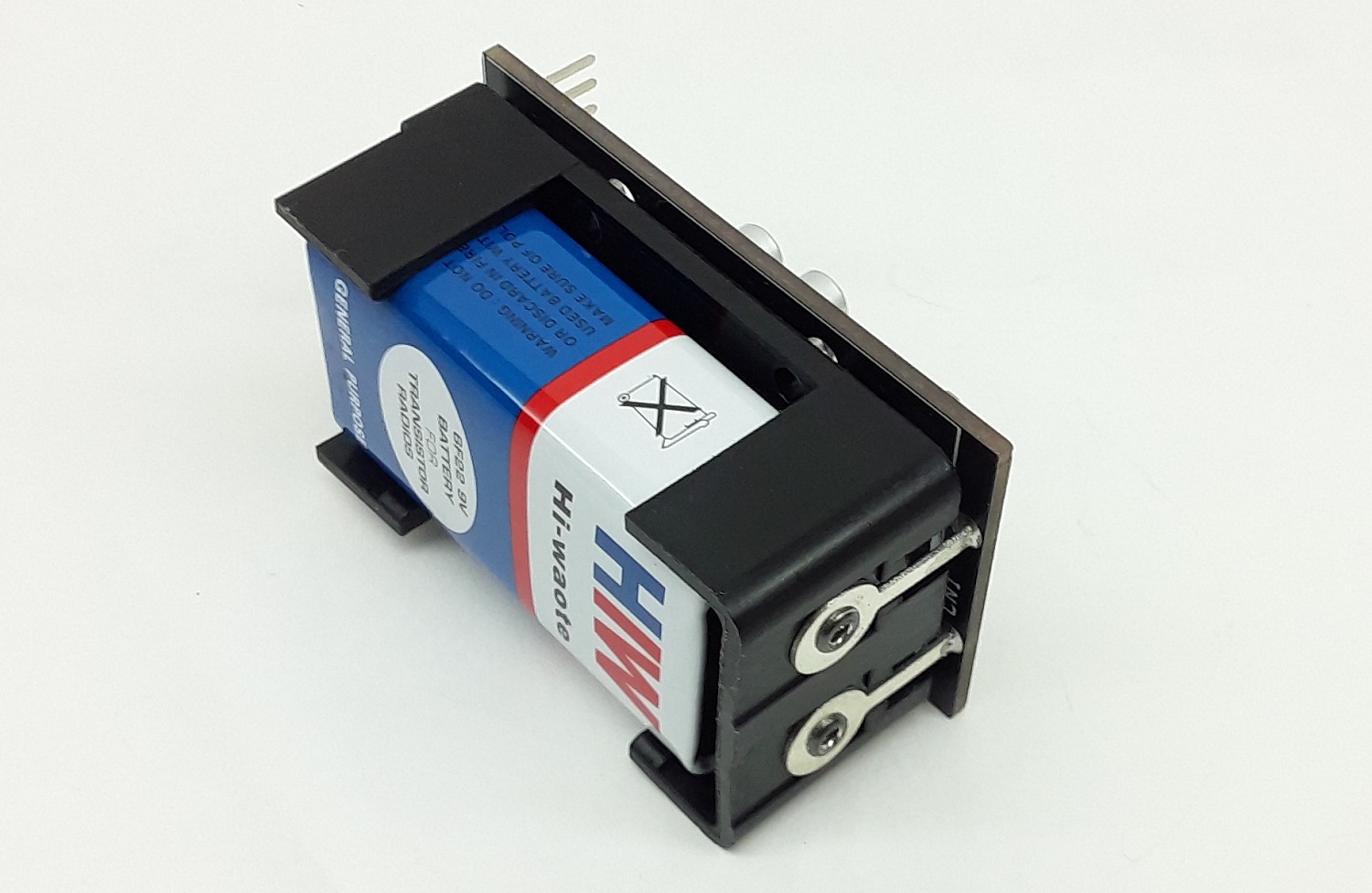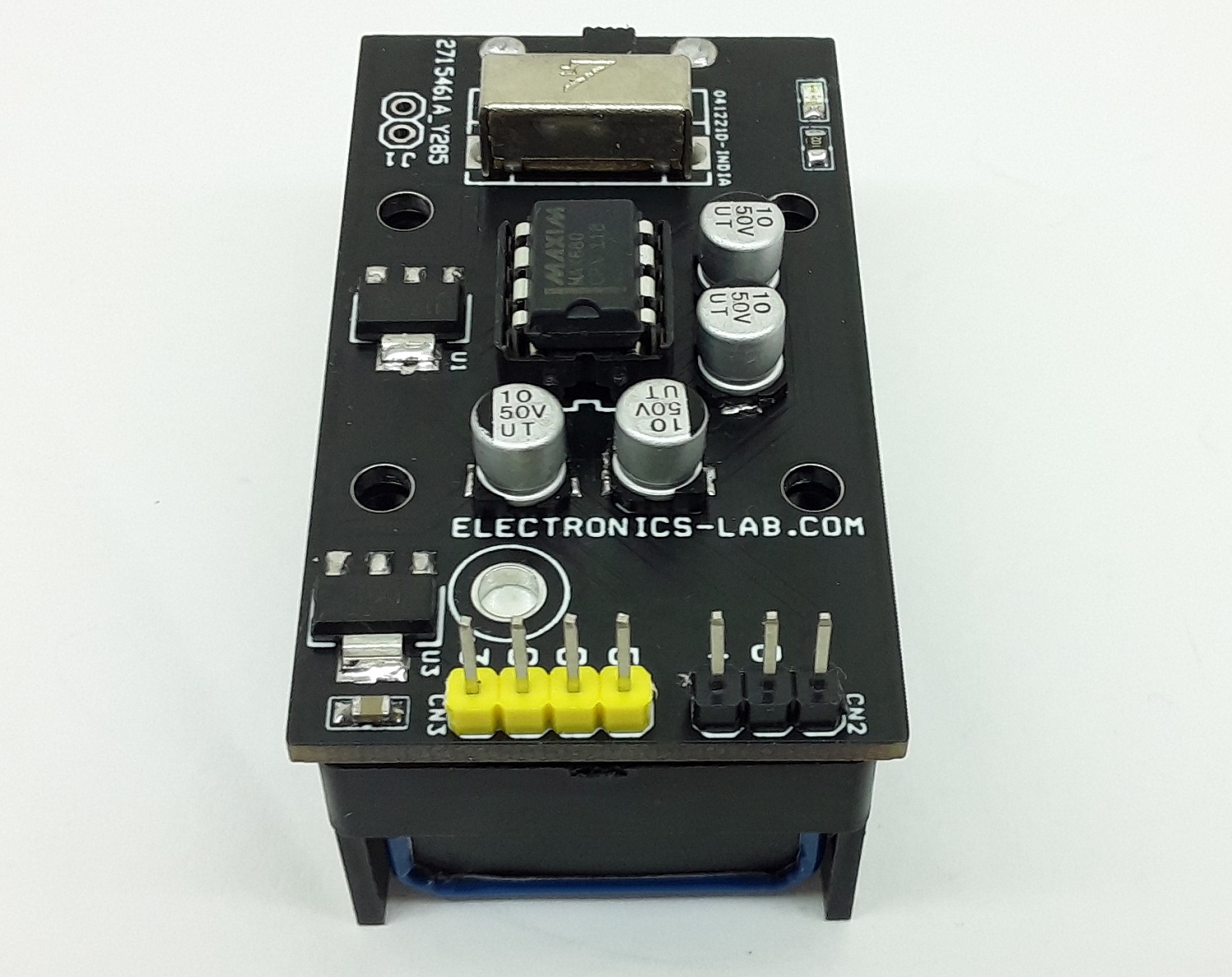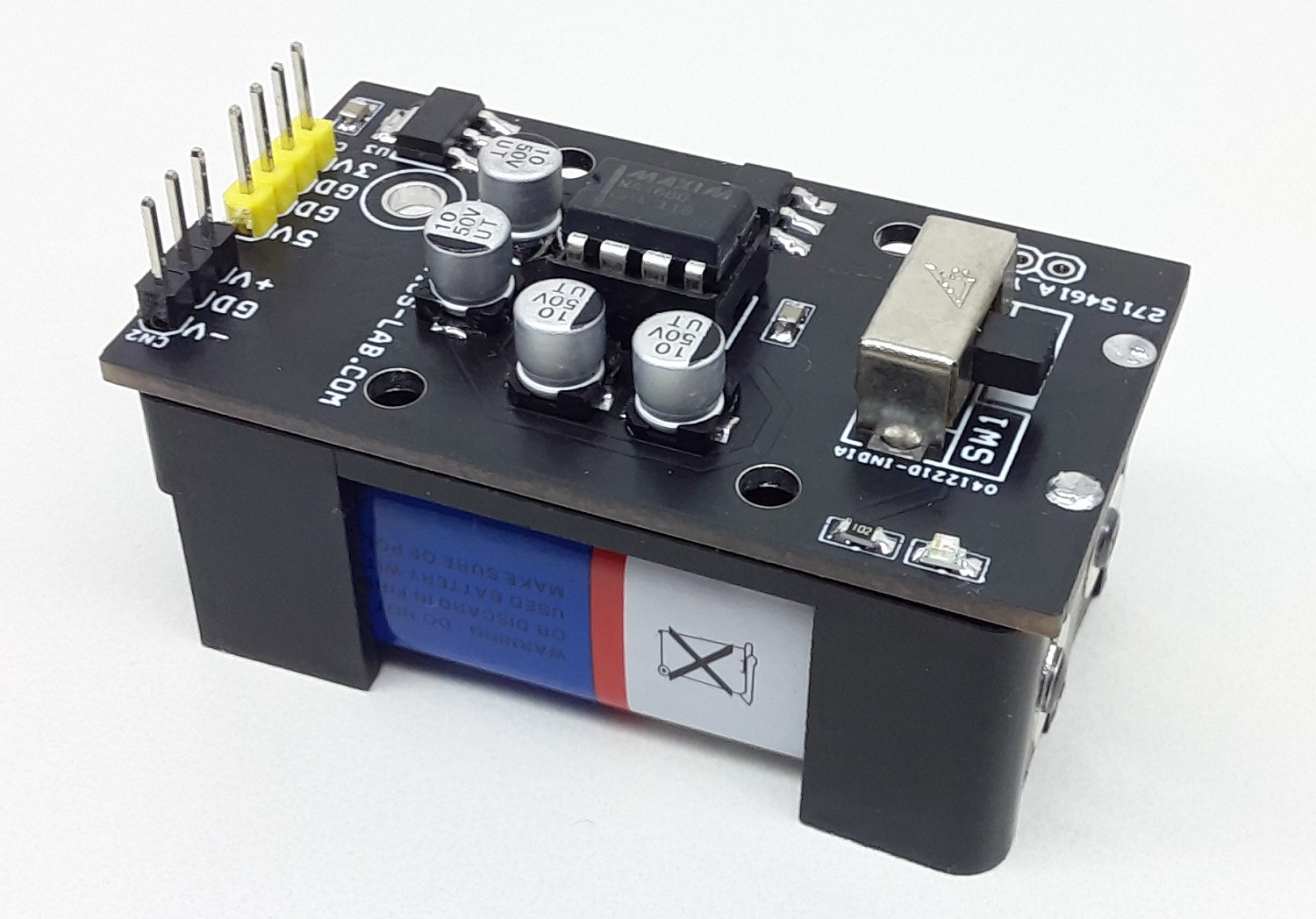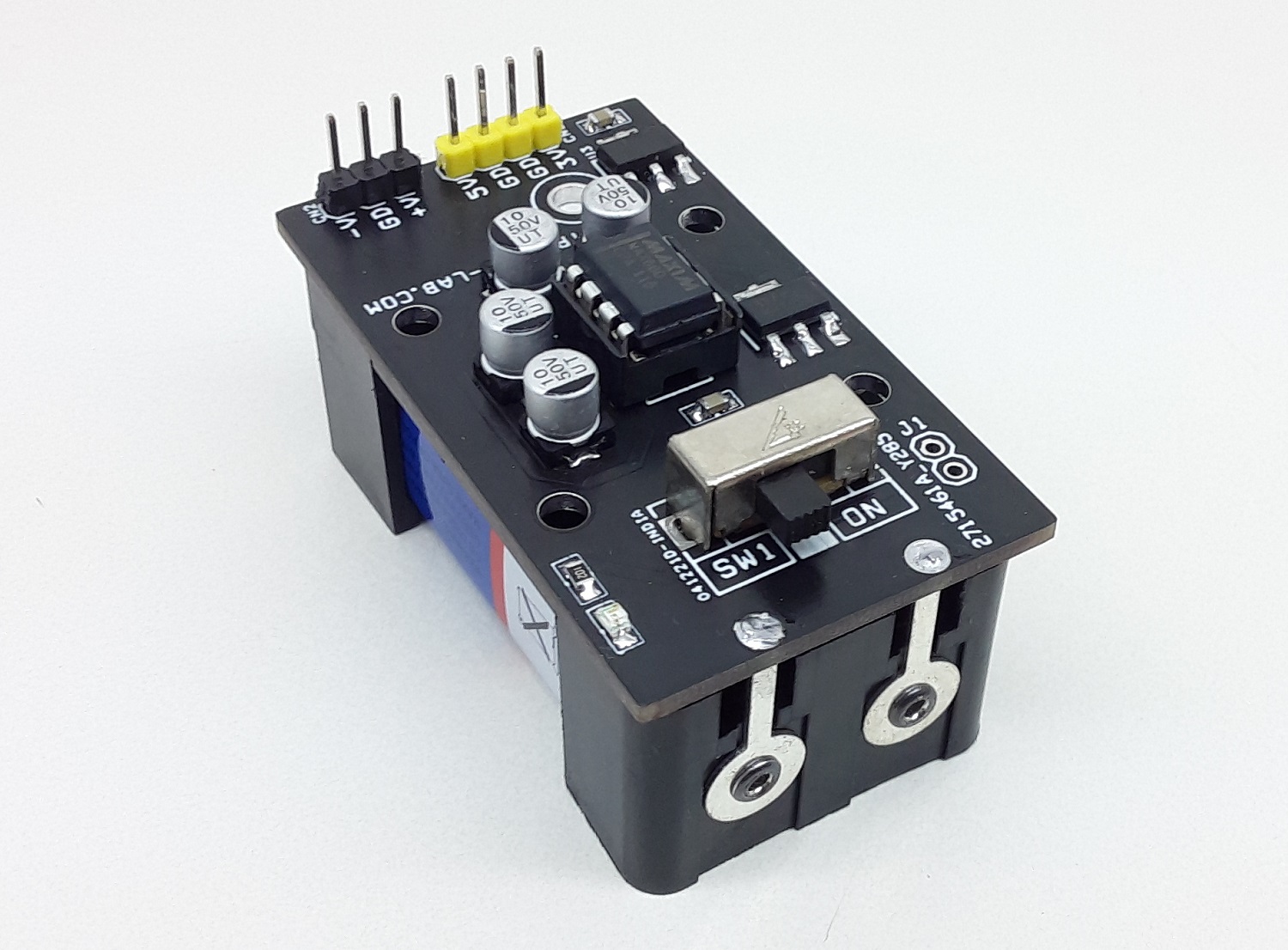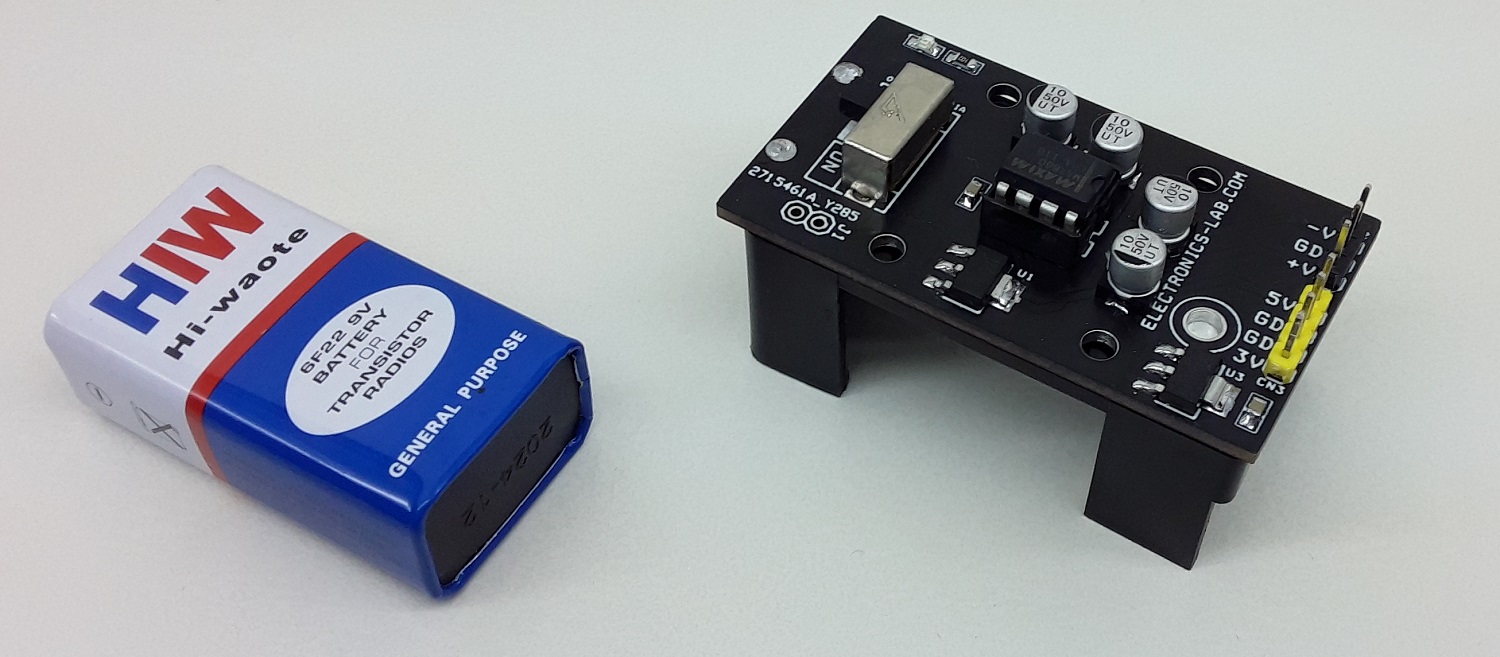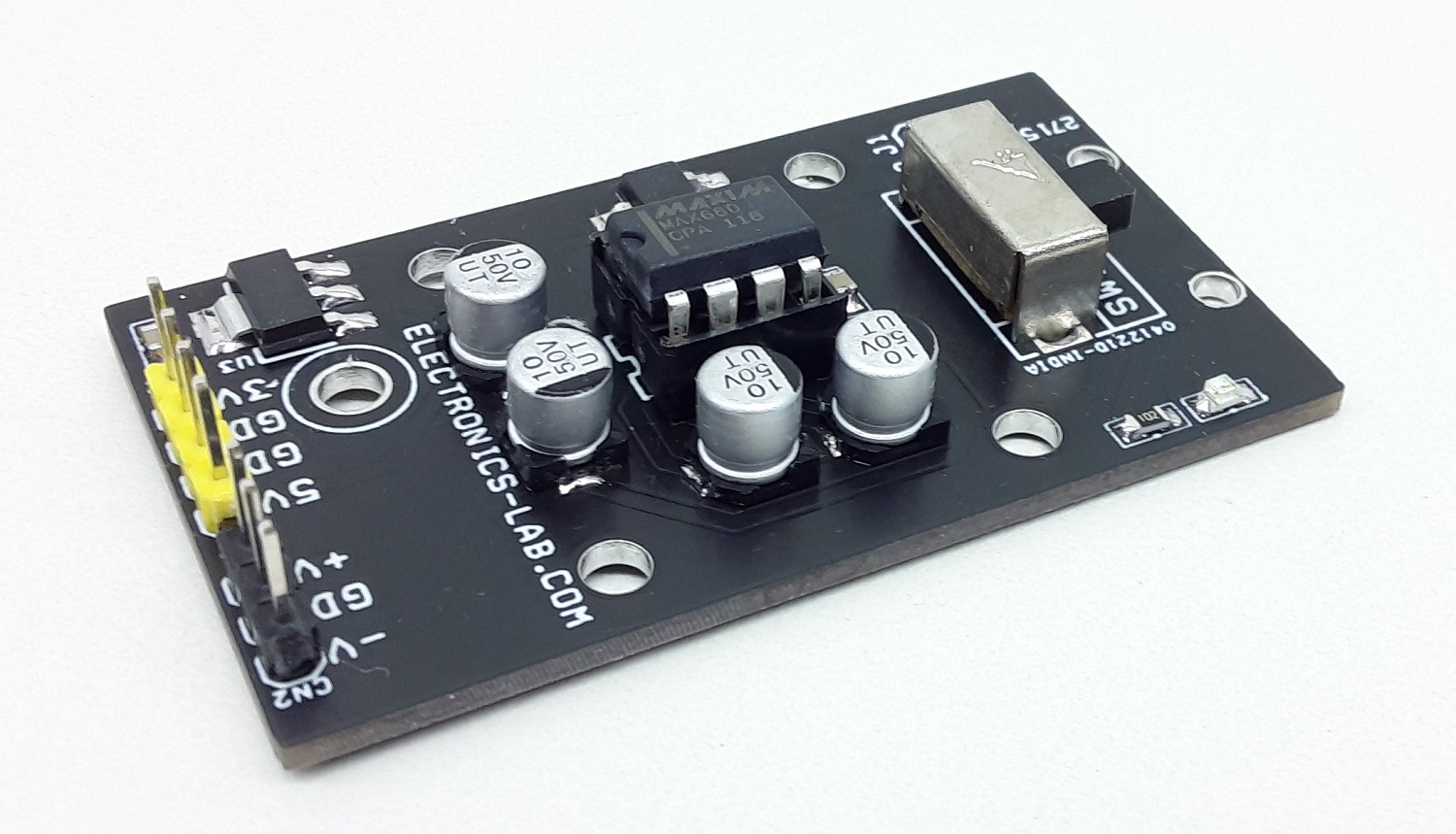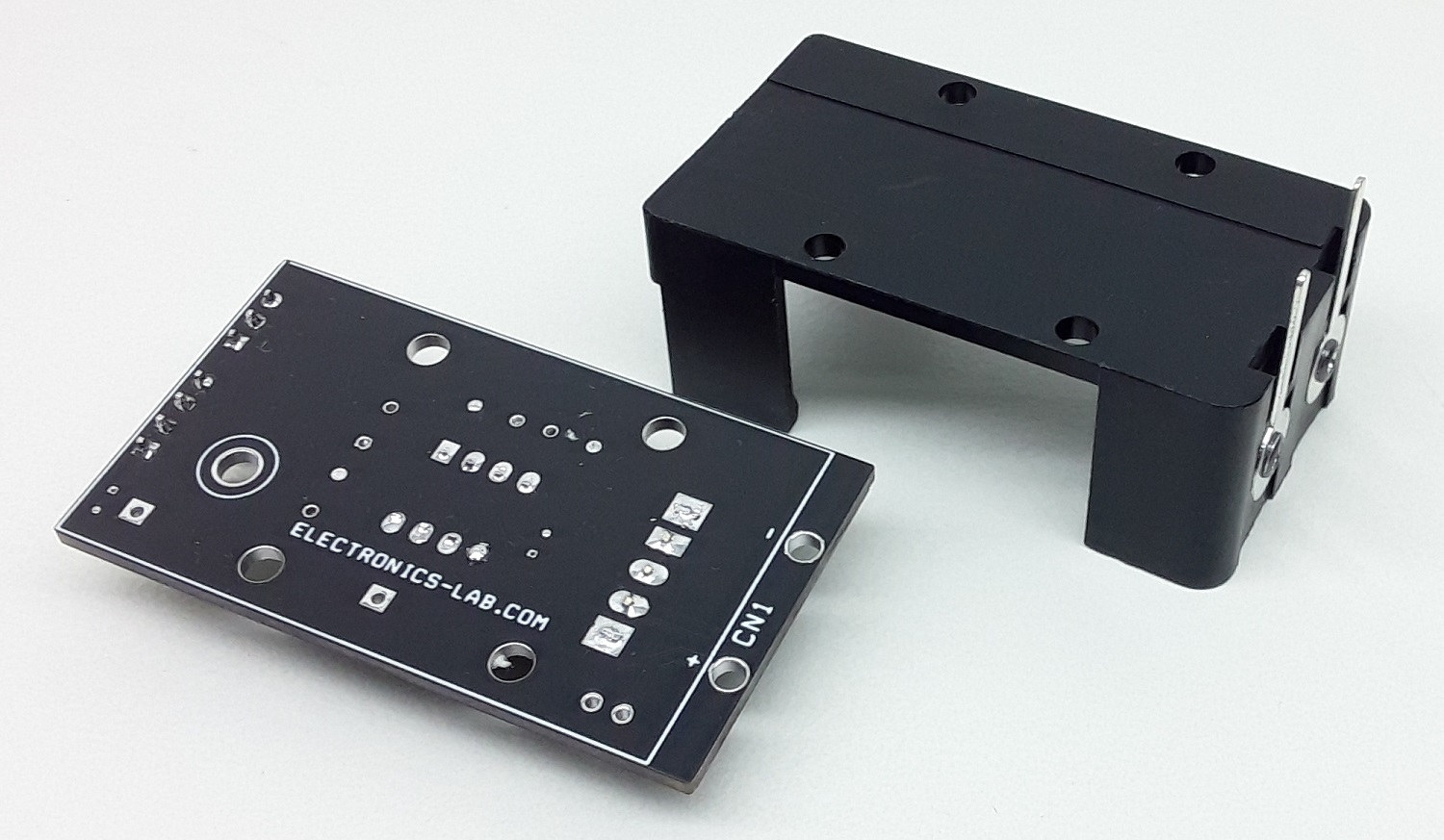 Video
MAX680 Datasheet