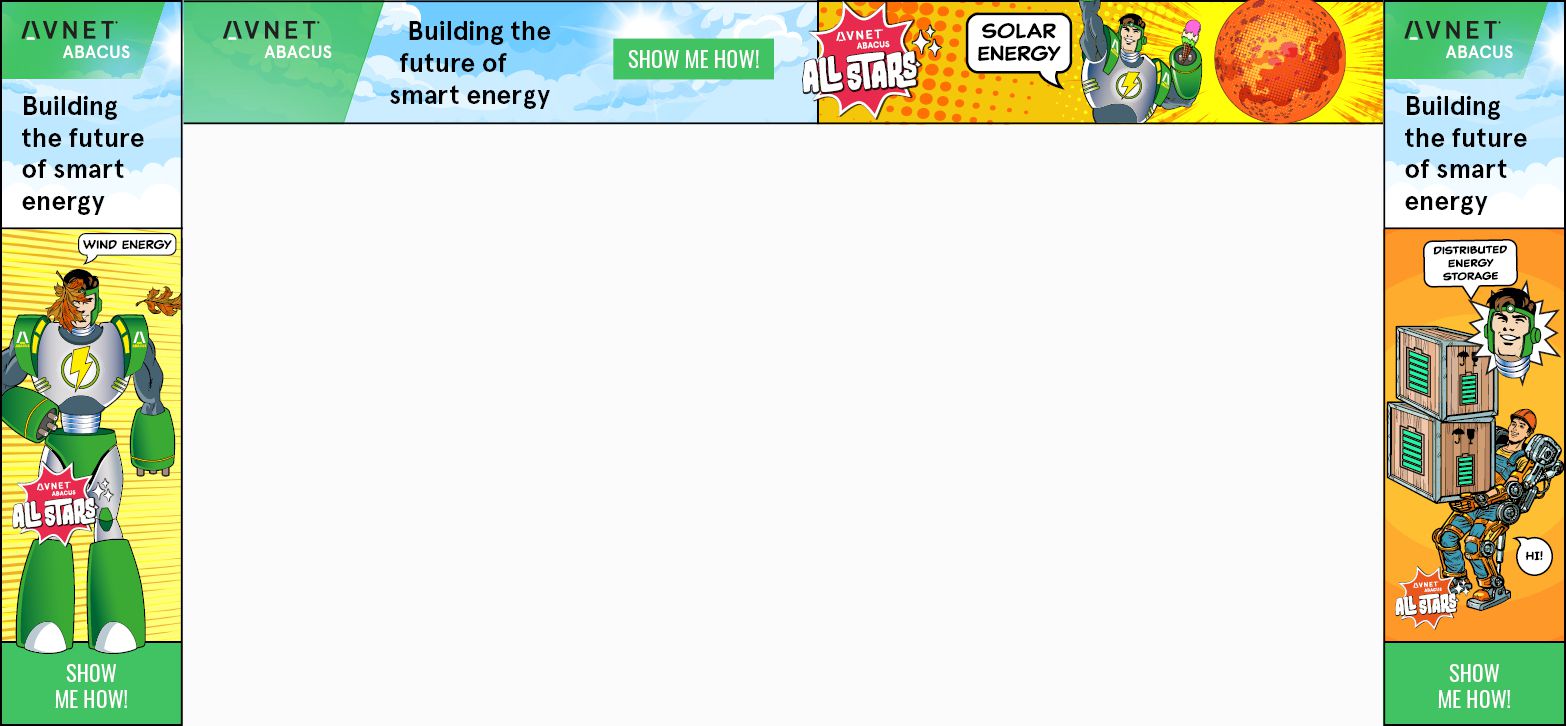 DC Motor IR2104 H-BRIDGE
Rajkumar Sharma

39.967 Views

medium

Tested

SKU: EL46373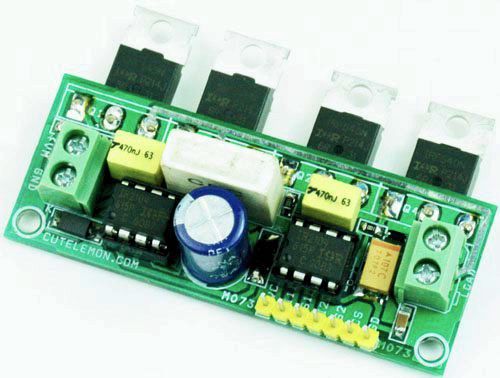 H-Bridge has been designed around IR2104 IC from International Rectifier. The board has been made mainly for DC-Motor applications. The driver can handle a load up to 8-10Amps. I have tested this board with 36V DC supply . The circuit also uses N Channel IR540 MOSFETS from International rectifier. IR540 requires large heat sink for 10Amps load.  Board has shunt resistor to provide voltage proportional to current flowing through load. This can be later amplified and read from microcontroller ADC. This H-bridge can be used to control DC Motor speed and direction, DC-DC Converters, HMI lamp driver etc.
Features
Motor DC Supply 36V DC (Screw Terminal Connector)
Logic Supply 12V DC
Load 8-10Amps (Screw Terminal Connector)
Header Connector for Inputs (7 Pin Header Connector)
On Board Shunt Resistor for Current feedback
PWM Frequency 10 to 20 KHz
Duty Cycle 0-99%
Logic Pins support 3.3V, 5V, 12V (Inputs and PWM)
Schematic

Parts List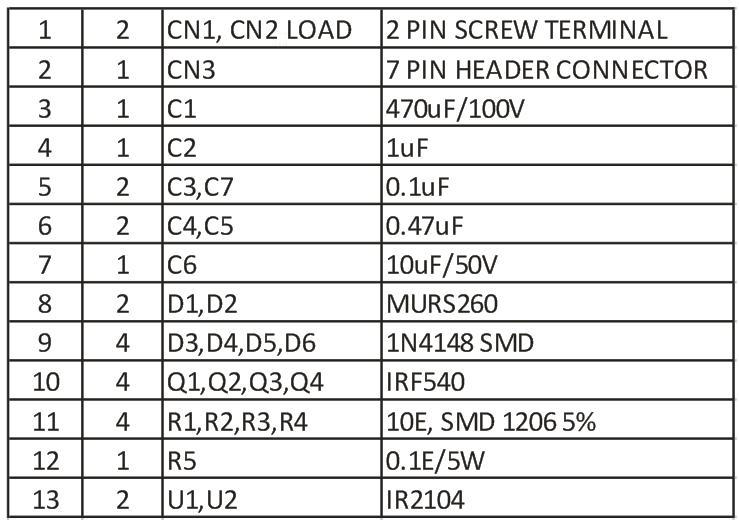 Connection Diagram / Waveforms
To drive the H-Bridge you will need a microcontroller or Arduino board to produce a PWM wave with frequency 20Khz and adjustable 0-99%  Duty Cycle.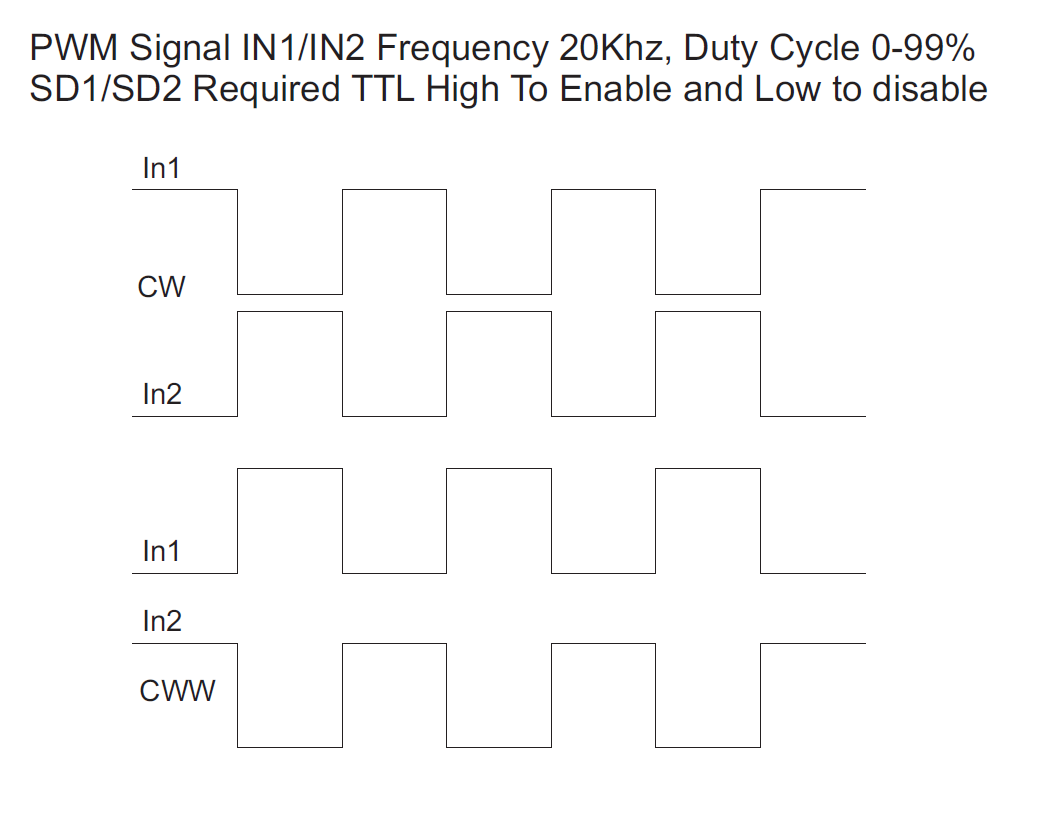 For Forwarding Direction Operation:

IN1 Requires High PWM
IN2 Requires Low PWM
For Reverse Direction Operation:
IN1 Requires Low PWM
IN2 Requires High PWM
For Standalone use you will need a PWM Generator and pulse sequencer circuit, please find attached sequencer circuit.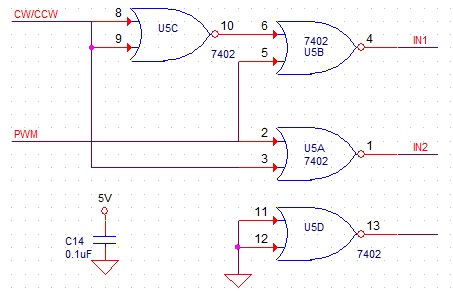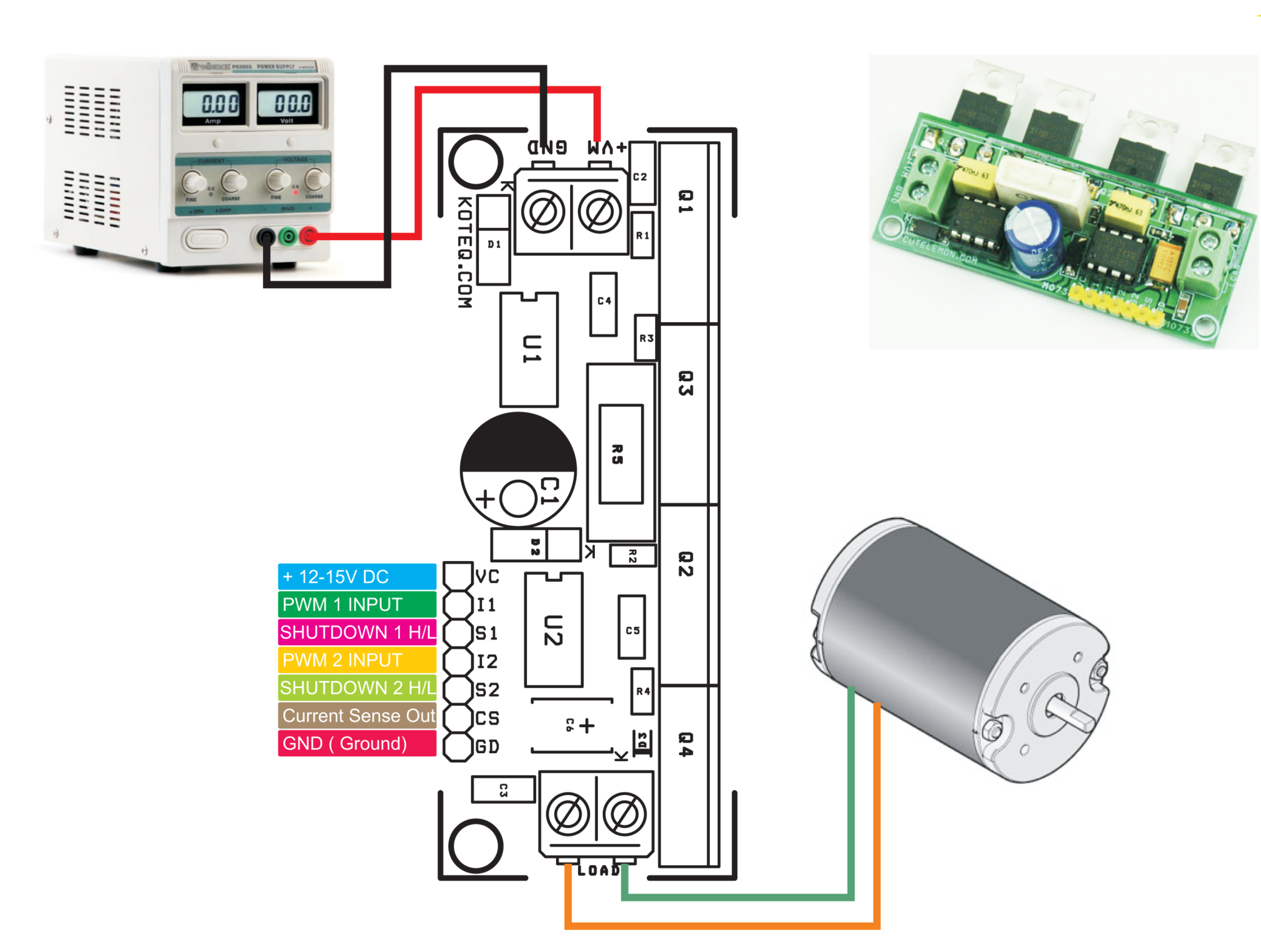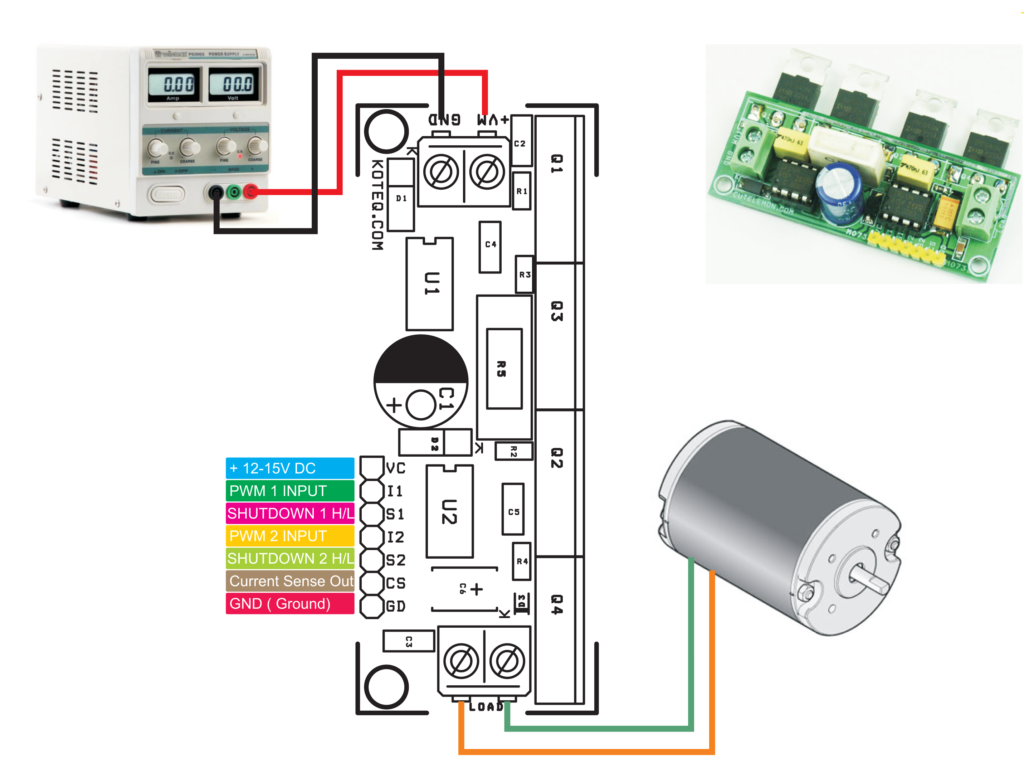 IR2104 Datasheet