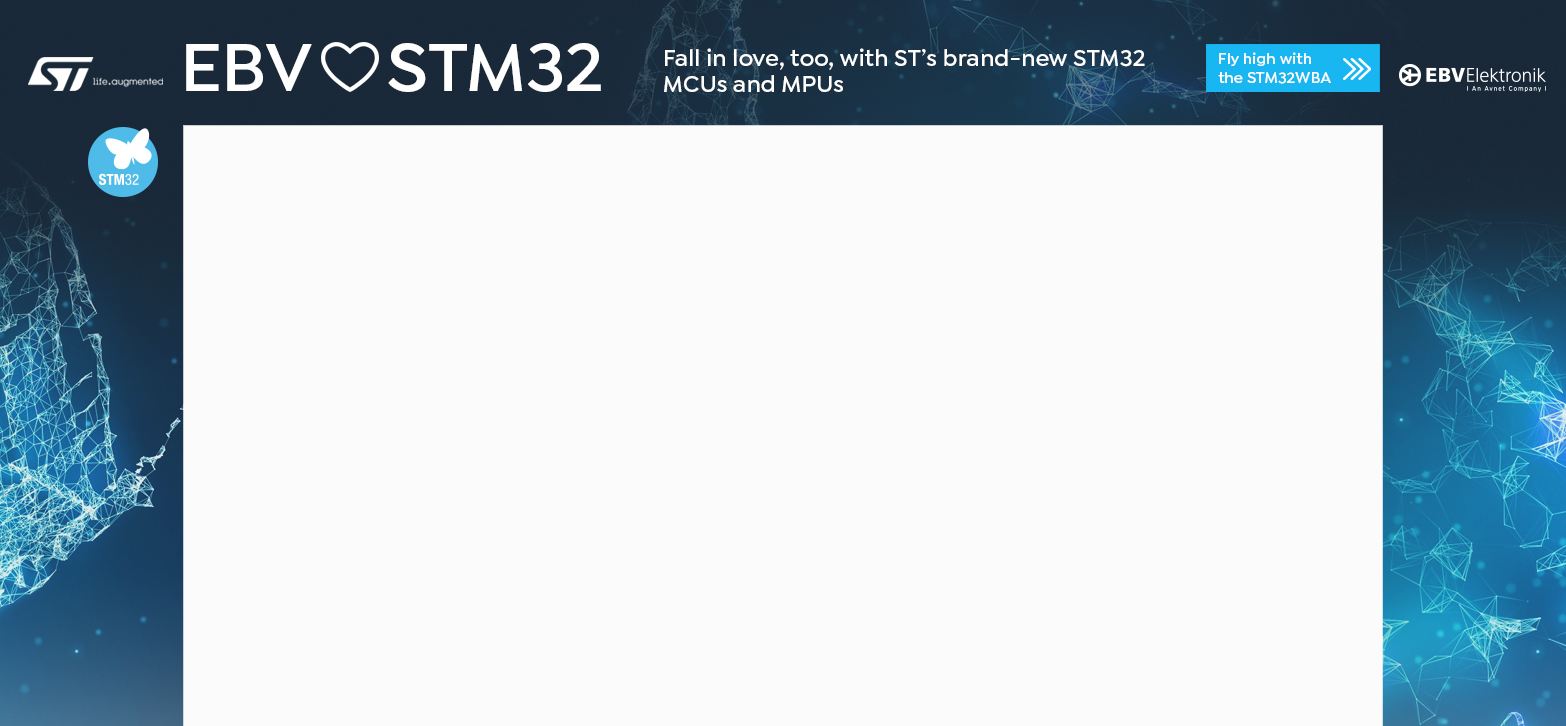 Low Frequency Spectrum Analyzer for Automotive Suspension Analysis
Gabriel Francisco dos Santos

22.336 Views

advanced

Non tested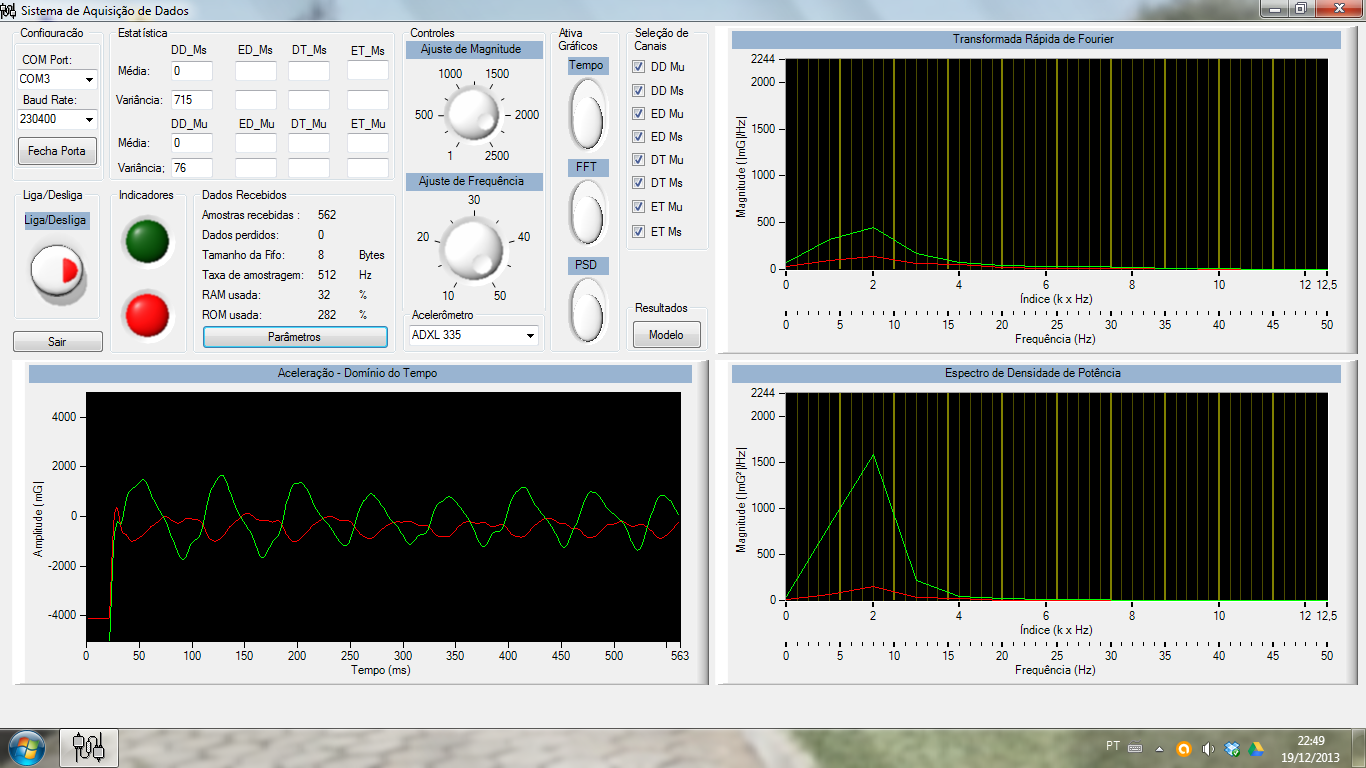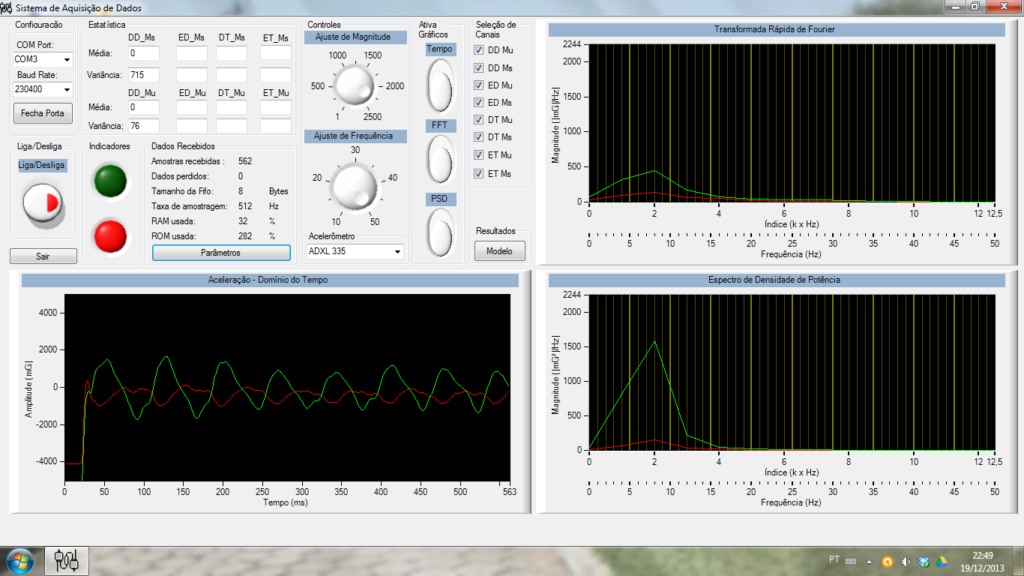 This project is an accelerometer data acquisition system for automotive suspension analysis. In other words it's a low frequency spectrum analyzer based on Lanchpad TIVA Series from Texas Semiconductors.
Description
It' s a spectrum analyzer for mechanical frequencies (max. 50 Hz). In my application I use this analyzer for the signals from a suspension of a car, that contain information about comfort (ride) of a vehicle.
The system is based in 3 parts:
the GUI (user interface),
the hardware (core is a LM4F120 that is an ARM of Texas Instruments) and
accelerometers (in my case, needed for vibration analysis).
The hardware contains two voltage regulators (3.3V, 5V), 8 connectors for AD, 1 channel for serial protocol, 1 channel for Bluetooth, and one reset button. System status is displayed using three LEDs and a one LED is for 5V power supply indication.
The main component is the ARM processor. The firmware, contains a FIR low pass filter with 75 Hz cutoff frequency , sample frequency is 512 Hz, 256 points FFT and Power Density Spectrum based on Welch Method.
The accelerometers used are 4x ADXL 335 (+/- 3g) and 4x ADXL 325 (+/- 2g) with 3V supply voltage.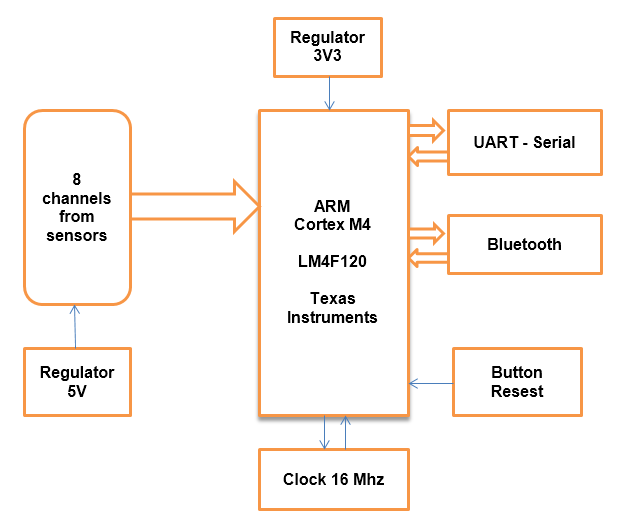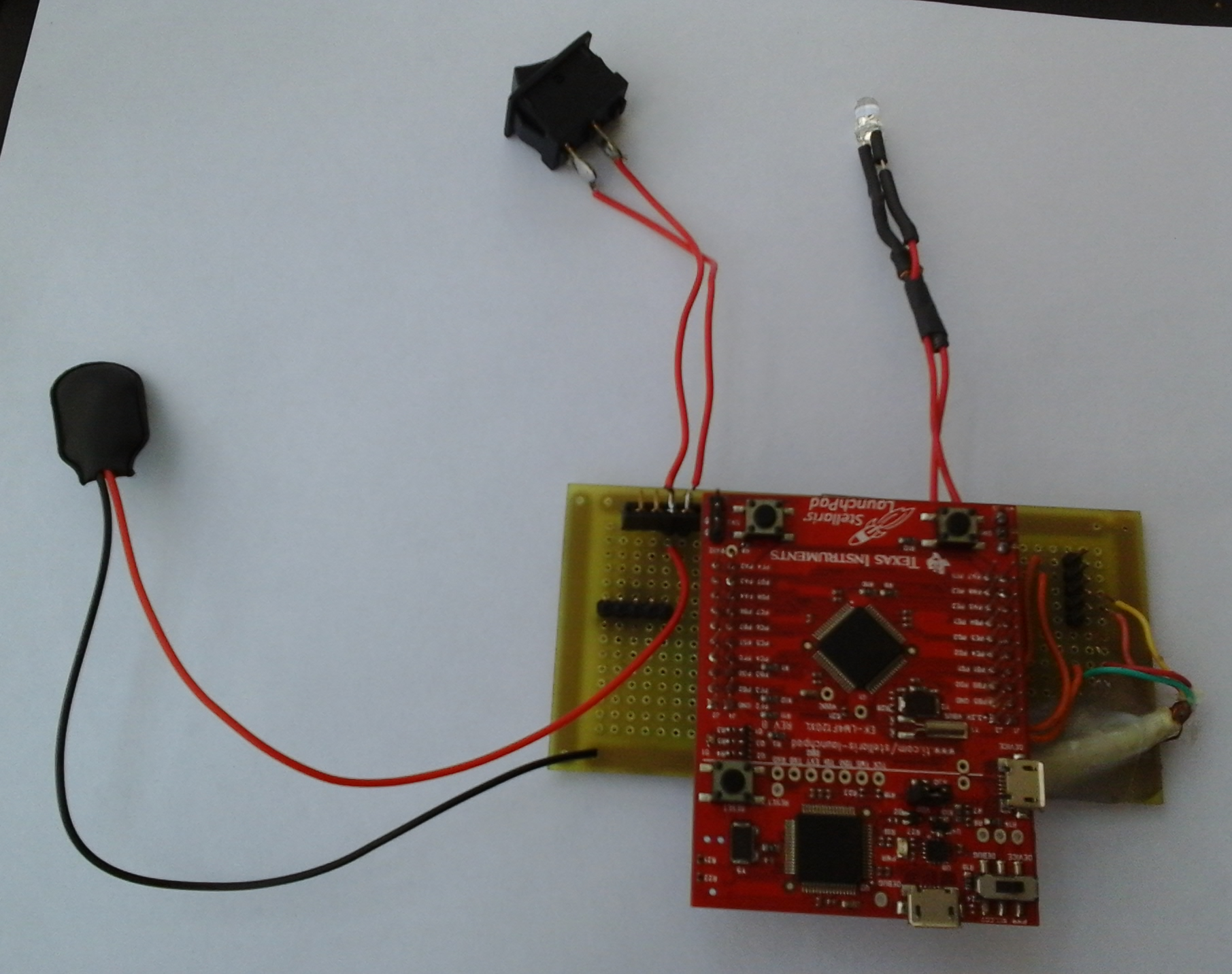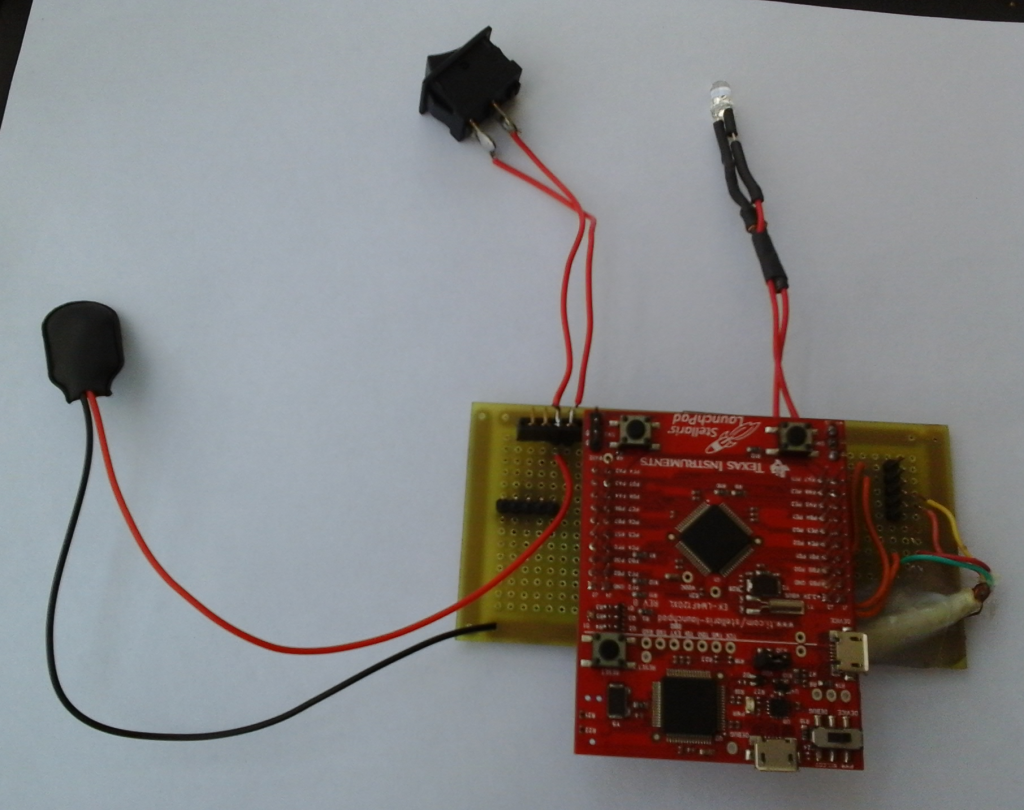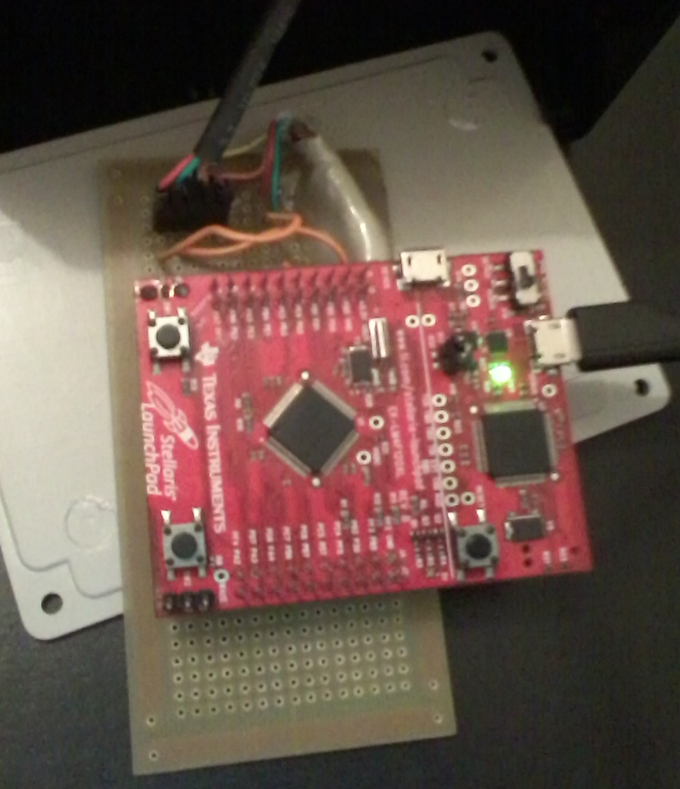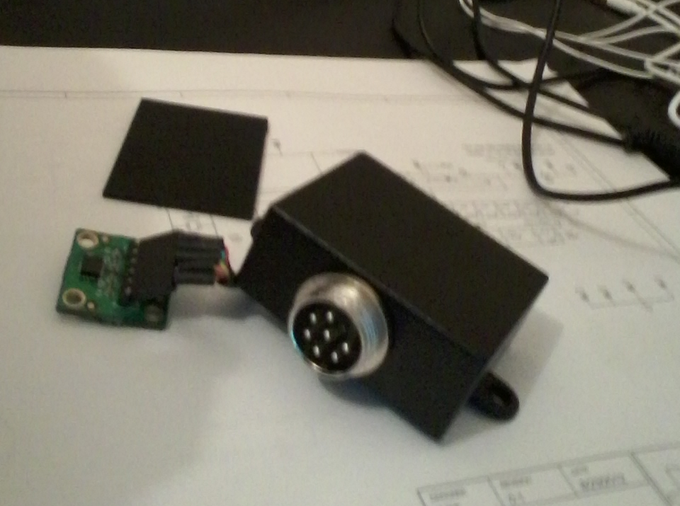 Schematic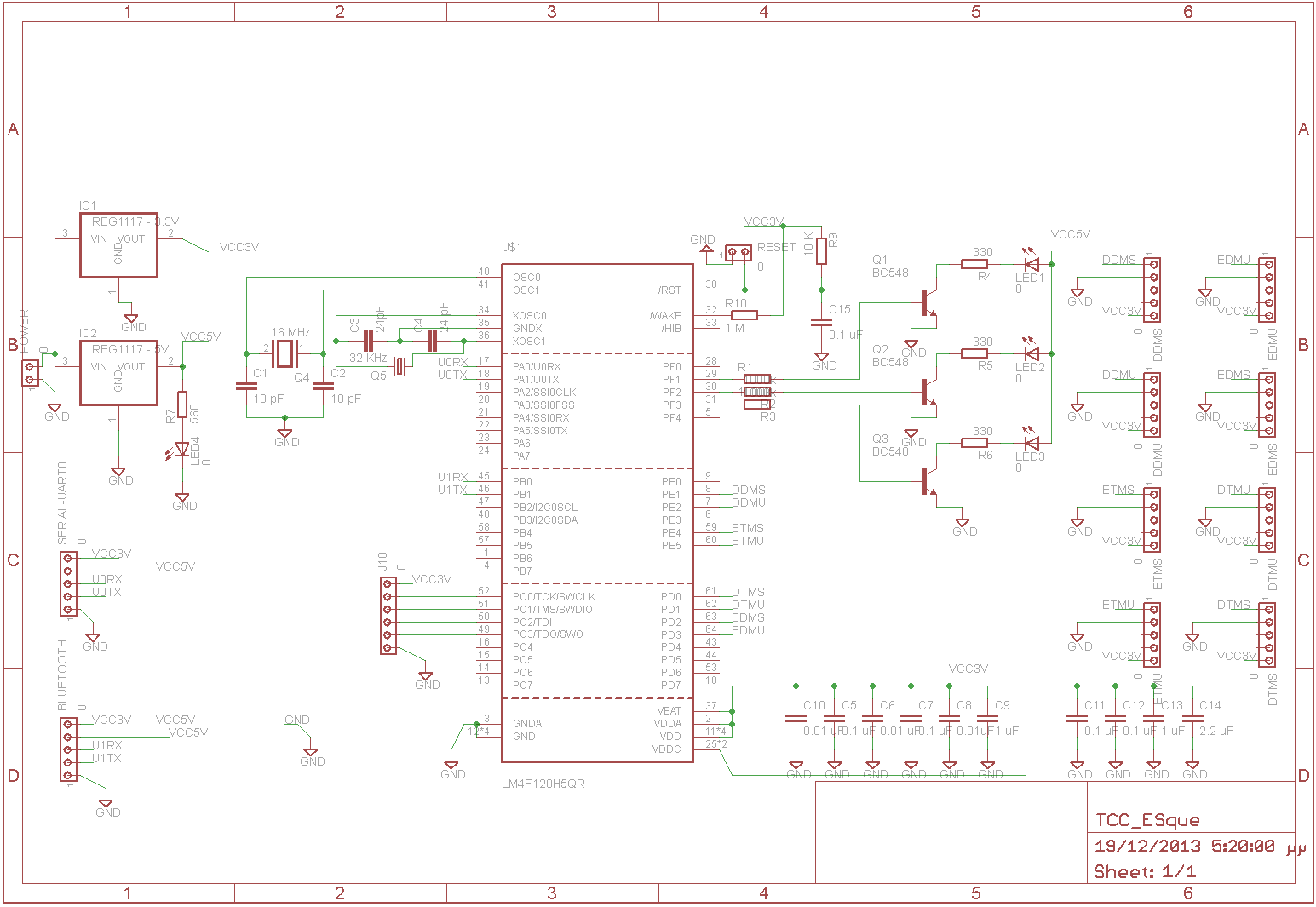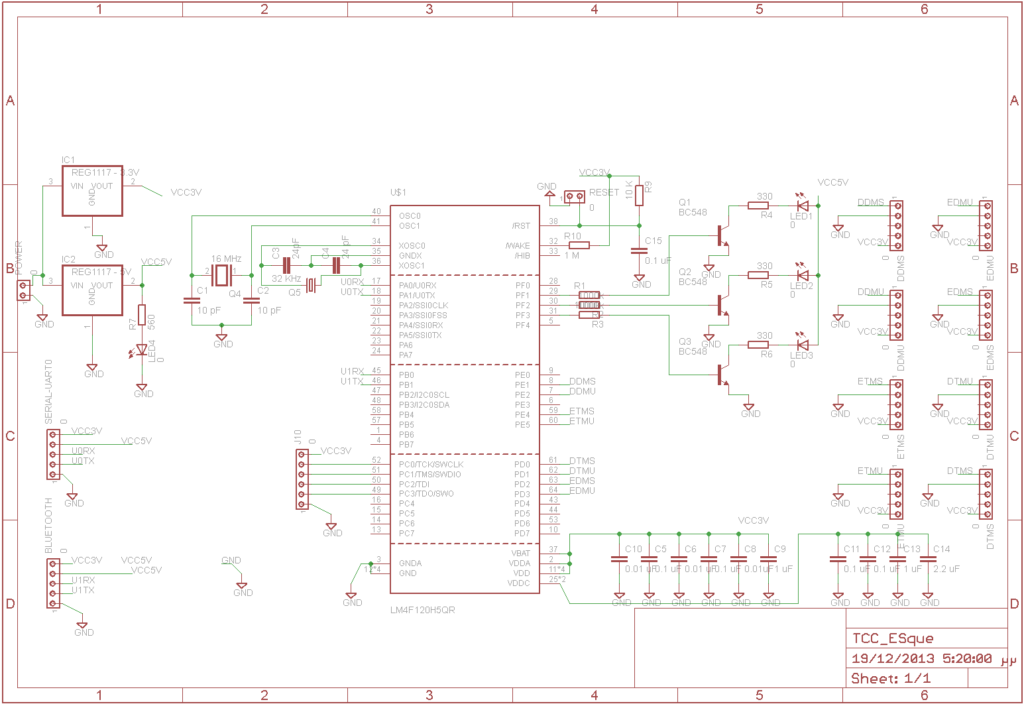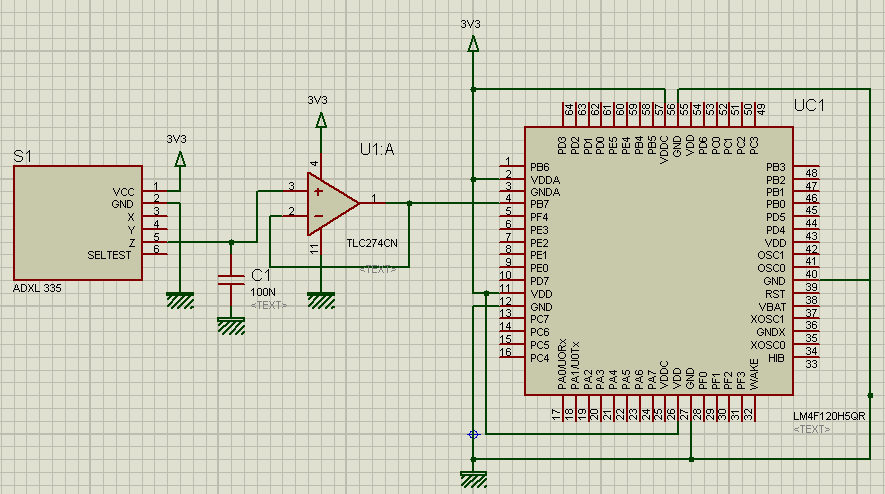 connection of ADXL335 to MCU
Photos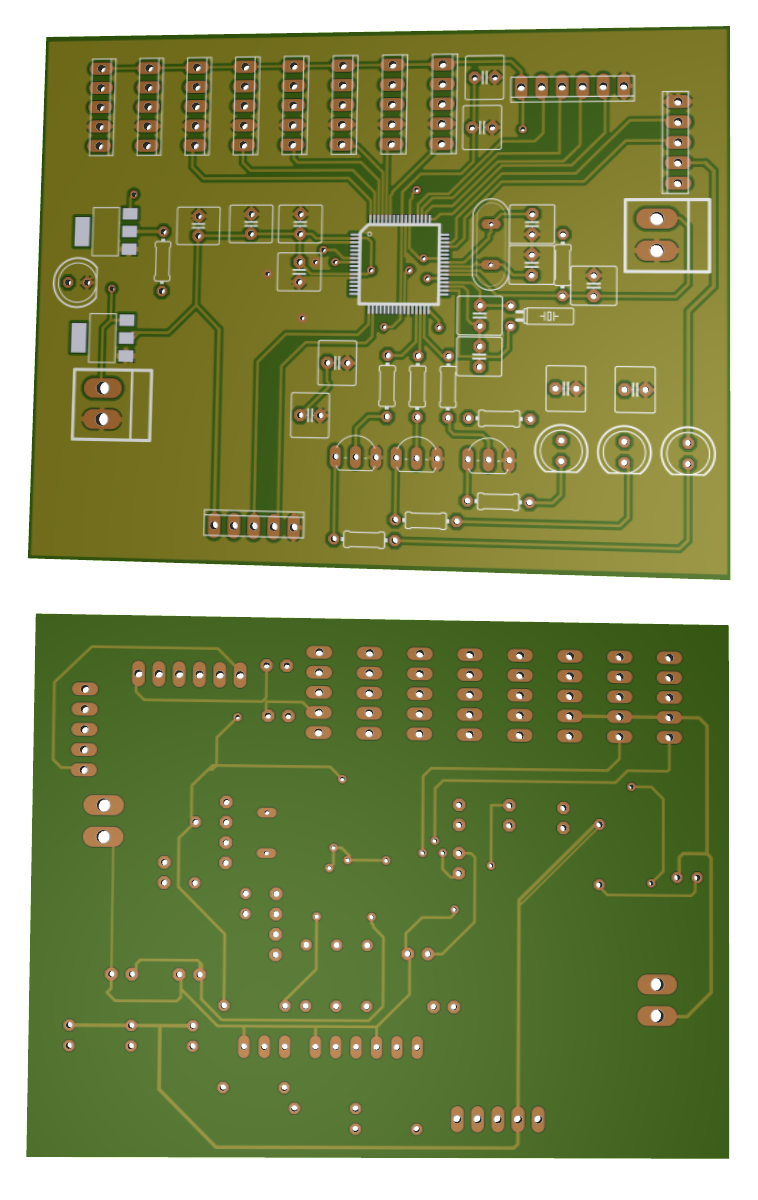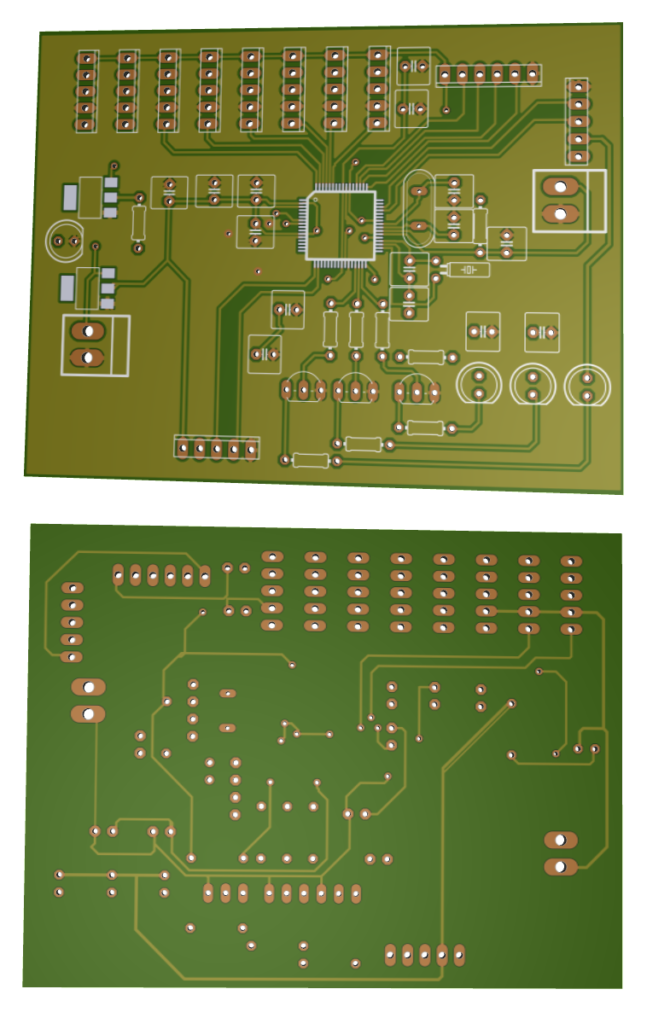 3D PCB rendering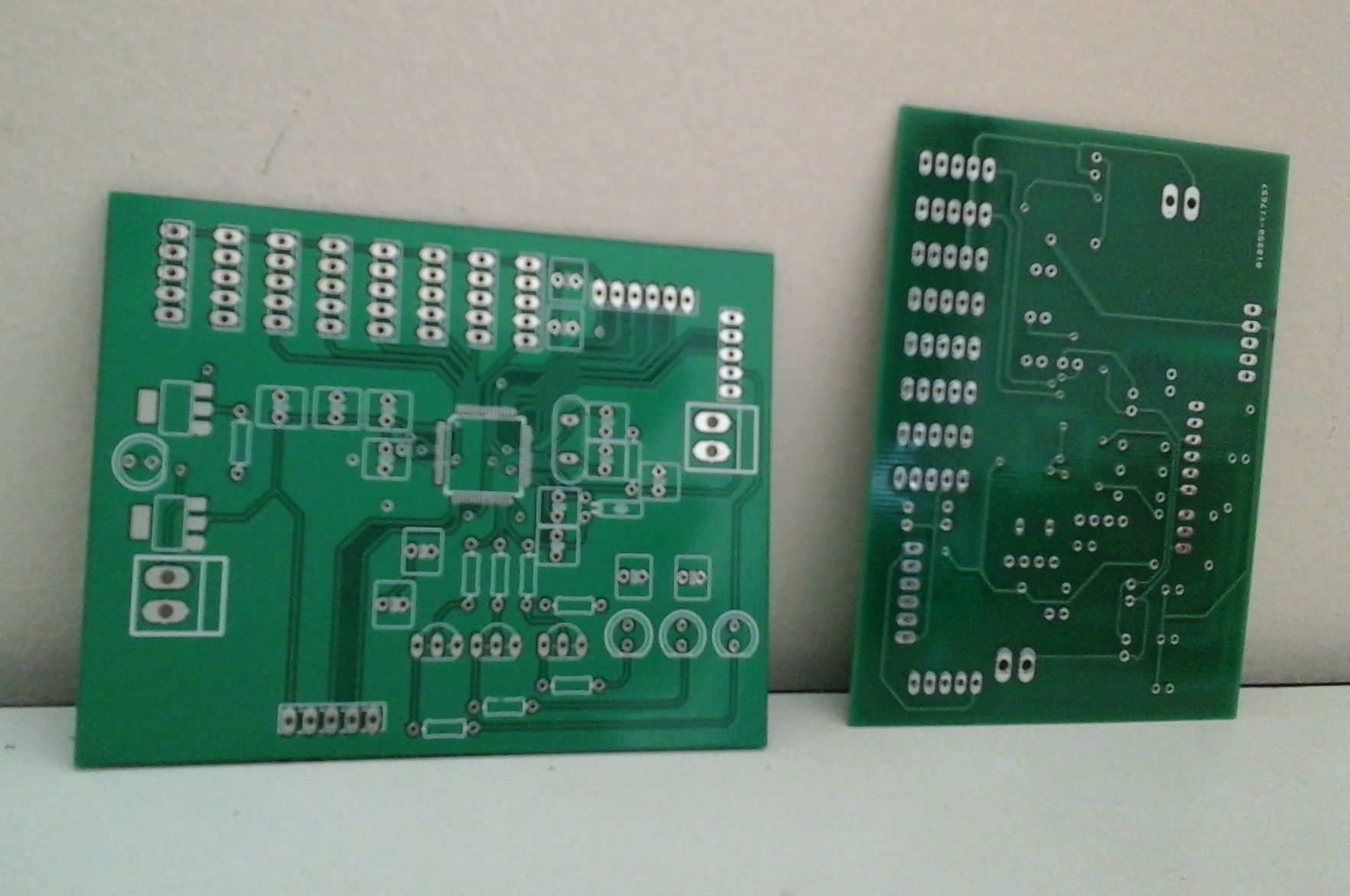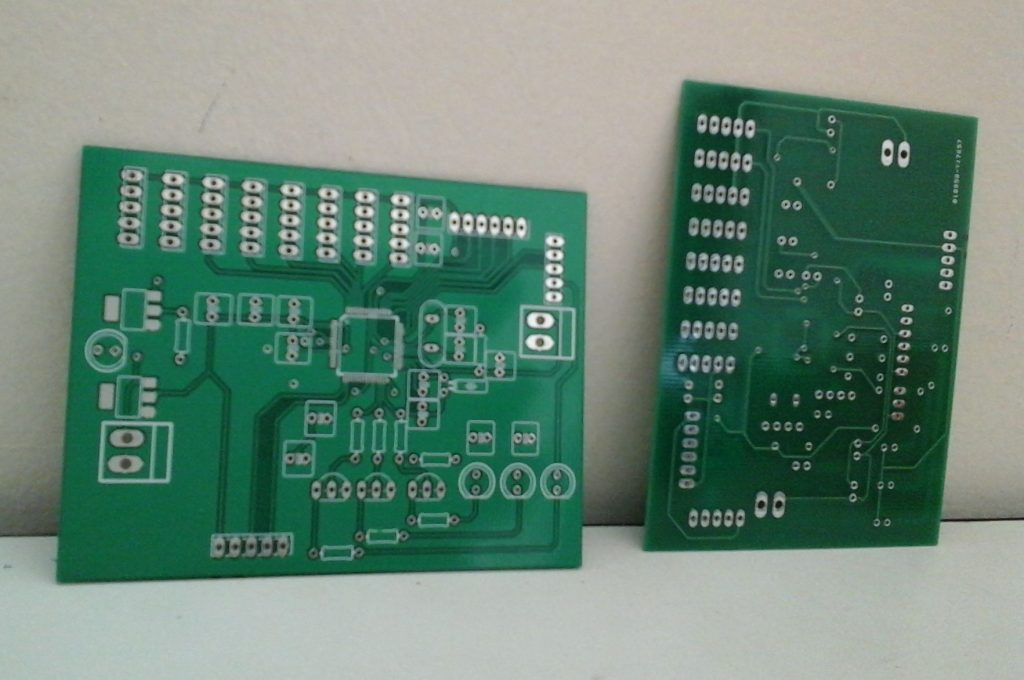 manufactured PCB