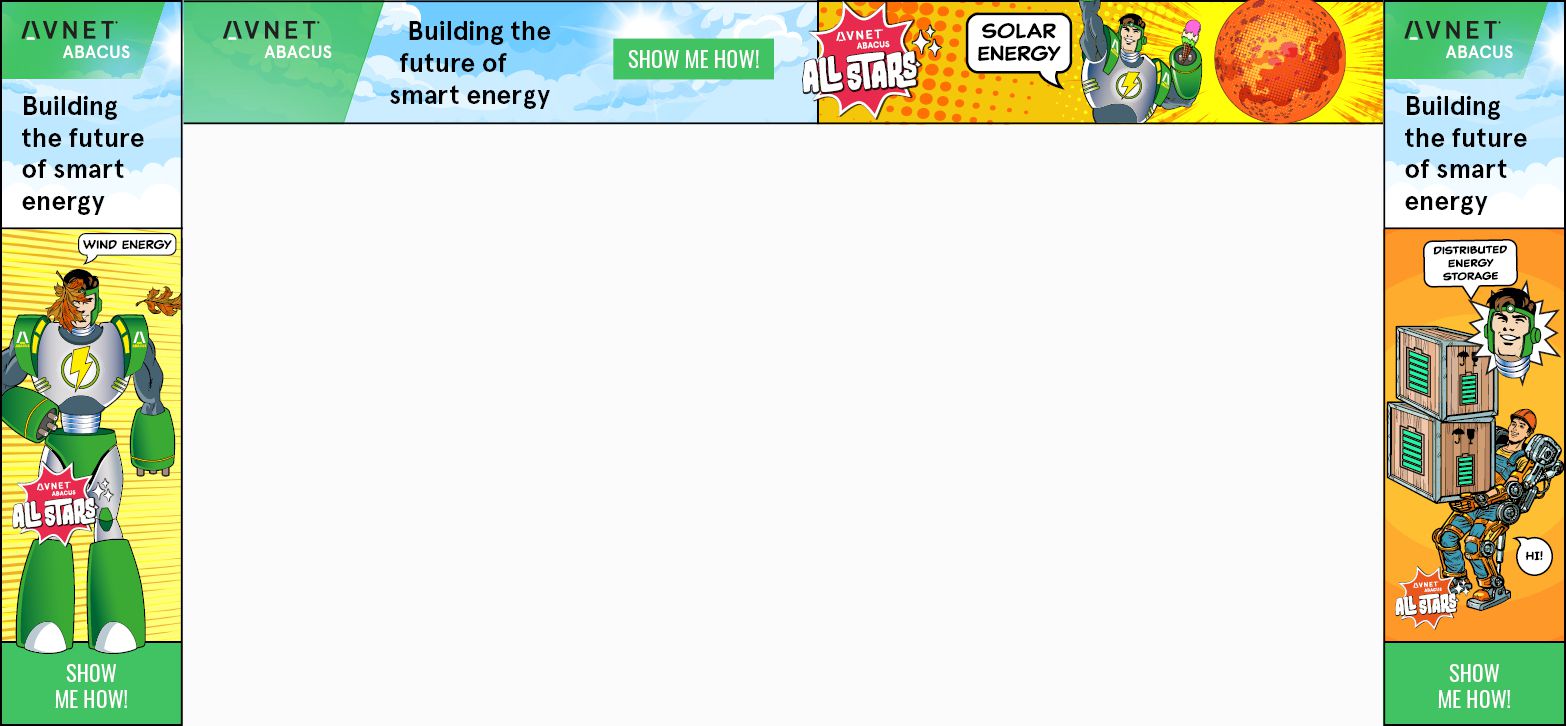 TINY DC-DC Power Module – Input 8-28V DC – Output 5V DC 1A
Rajkumar Sharma

1.303 Views

easy

Tested

SKU: EL109324
This tiny power module is an easy-to-use integrated power solution that combines a 3A DC/DC converter chip with inbuilt power MOSFETs, an inductor, and passives into a 3-pin, through-hole package. The standard TO-220 pin-out allows a much-improved replacement of linear regulators packaged in this industry-standard footprint. The circuit provides much higher efficiency and output current without the need for a heatsink. This is an easy replacement of the LM7805 linear regulator with higher input voltage and output current than LM7805. Operating supply 8-28V DC, output 5V DC at 1A. The project is built using the TPS54302 chip from Texas instruments.
The TPS54302 is a 4.5-V to 28-V input voltage range, 3-A synchronous buck converter. The device includes two integrated switching FETs, internal loop compensation and 5-ms internal soft start to reduce component count. By integrating the MOSFETs and employing the SOT- 23 package, the TPS54302 achieves the high-power density and offers a small footprint on the PCB. Advanced Eco-mode implementation maximizes the light load efficiency and reduces power loss. In the TPS54302, the frequency spread-spectrum operation is introduced for EMI reduction. Cycle-by-cycle current limit in both high-side MOSFET protects the converter in an overload condition and is enhanced by a low-side MOSFET freewheeling current limit which prevents current runaway. Hiccup mode protection is triggered if the overcurrent condition has persisted for longer than the present time.
Output
The circuit provides a fixed 5V DC and this can be changed. The output voltage is set with a resistor divider from the output node to the FB pin. It is recommended to use divider resistors with 1% tolerance or better. Start with 100 kΩ for the upper resistor divider and use Equation 3 to calculate the output voltage. To improve efficiency at light loads consider using large value resistors but keep in mind that if the values are too high the regulator is more susceptible to noise and voltage errors from the FB input current are noticeable.
Features
Direct Replacement to linear regulator LM7805
Input Supply 8-28V DC
Output 5V @ 1A Maximum
More Than 90% Efficiency
400Khz Switching Frequency
Over Current Protection
Over Voltage Protection
Thermal Shutdown
Frequency Spread Spectrum to Reduce EMI
PCB Dimension's 16.03  x 15.40 mm
Schematic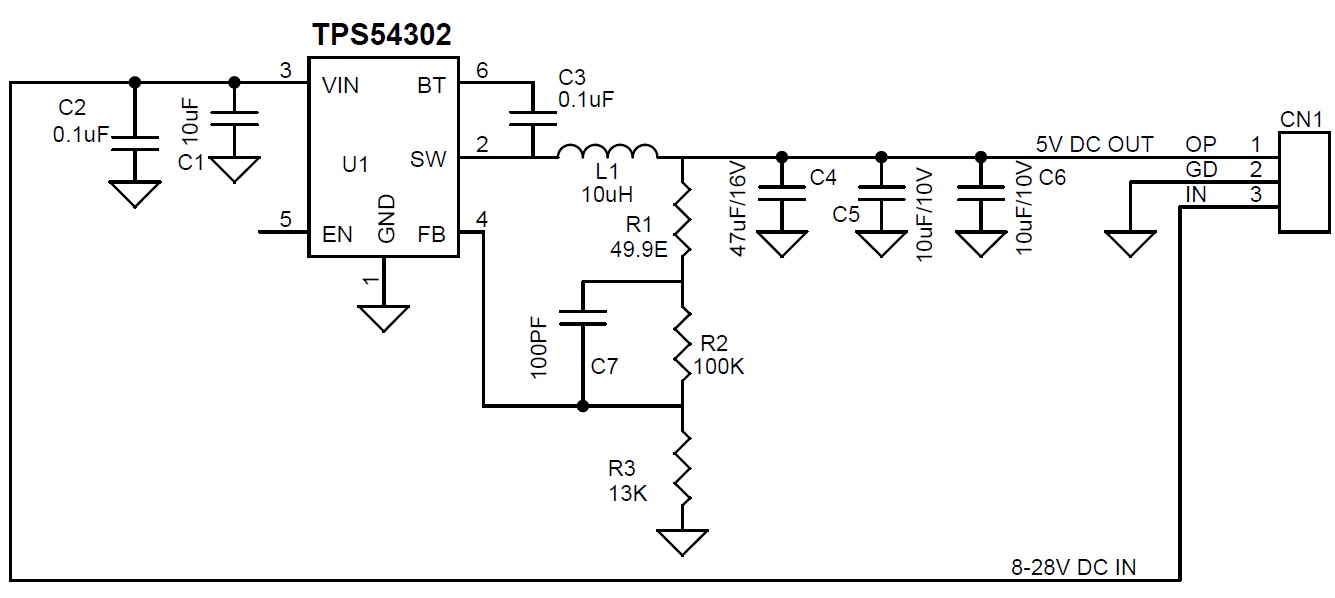 Parts List
| SR. | QNTY. | REF. | DESC. | MANUFACTURER | SUPPLIER | SUPPLIER PART NO |
| --- | --- | --- | --- | --- | --- | --- |
| 1 | 1 | CN1 | 3 PIN MALE HEADER RIGHT ANGLE 2.54MM PITCH | WURTH | DIGIKEY | 732-5316-ND |
| 2 | 1 | C1 | 10uF/35V | TDK | DIGIKEY | 445-172484-1-ND |
| 3 | 2 | C2,C3 | 0.1uF | MURATA/YAGEO | DIGIKEY | |
| 4 | 1 | C4 | 47uF/16V | MURATA | DIGIKEY | 490-6538-1-ND |
| 5 | 2 | C5, C6 | 10uF/10V SMD SIZE 0805 | YAGEO | DIGIKEY | 311-1865-1-ND |
| 6 | 1 | C7 | 100PF/50V SMD SIZE 0805 | MURATA/YAGEO | DIGIKEY | |
| 7 | 1 | L1 | 10uH/2.5A, 6MMX6MM | BOURNS INC | DIGIKEY | SRN6045-100MCT-ND |
| 8 | 1 | R1 | 49.9E 1% SMD SIZE 0805 | MURATA/YAGEO | DIGIKEY | |
| 9 | 1 | R2 | 100K 1% SMD SIZE 0805 | MURATA/YAGEO | DIGIKEY | |
| 10 | 1 | R3 | 13K 1% SMD SIZE 0805 | MURATA/YAGEO | DIGIKEY | |
| 11 | 1 | U1 | TPS54302 | TI | MOUSER | 595-TPS54302DDCR |
Connections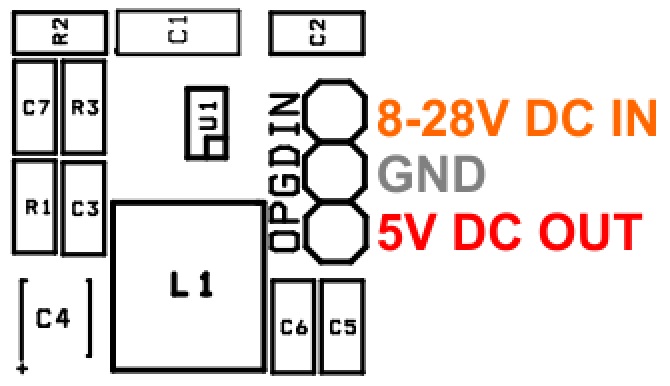 Gerber View
Photos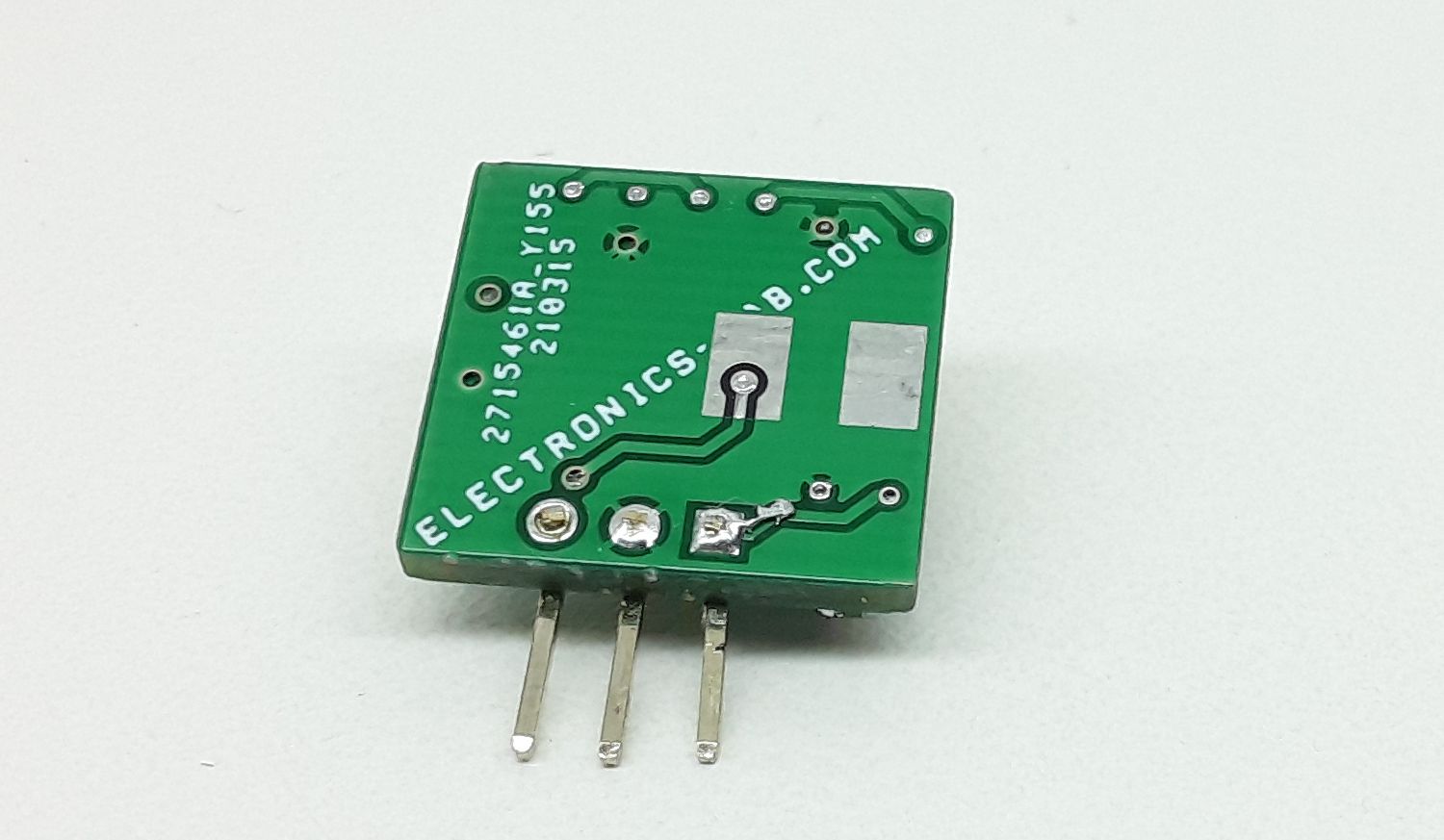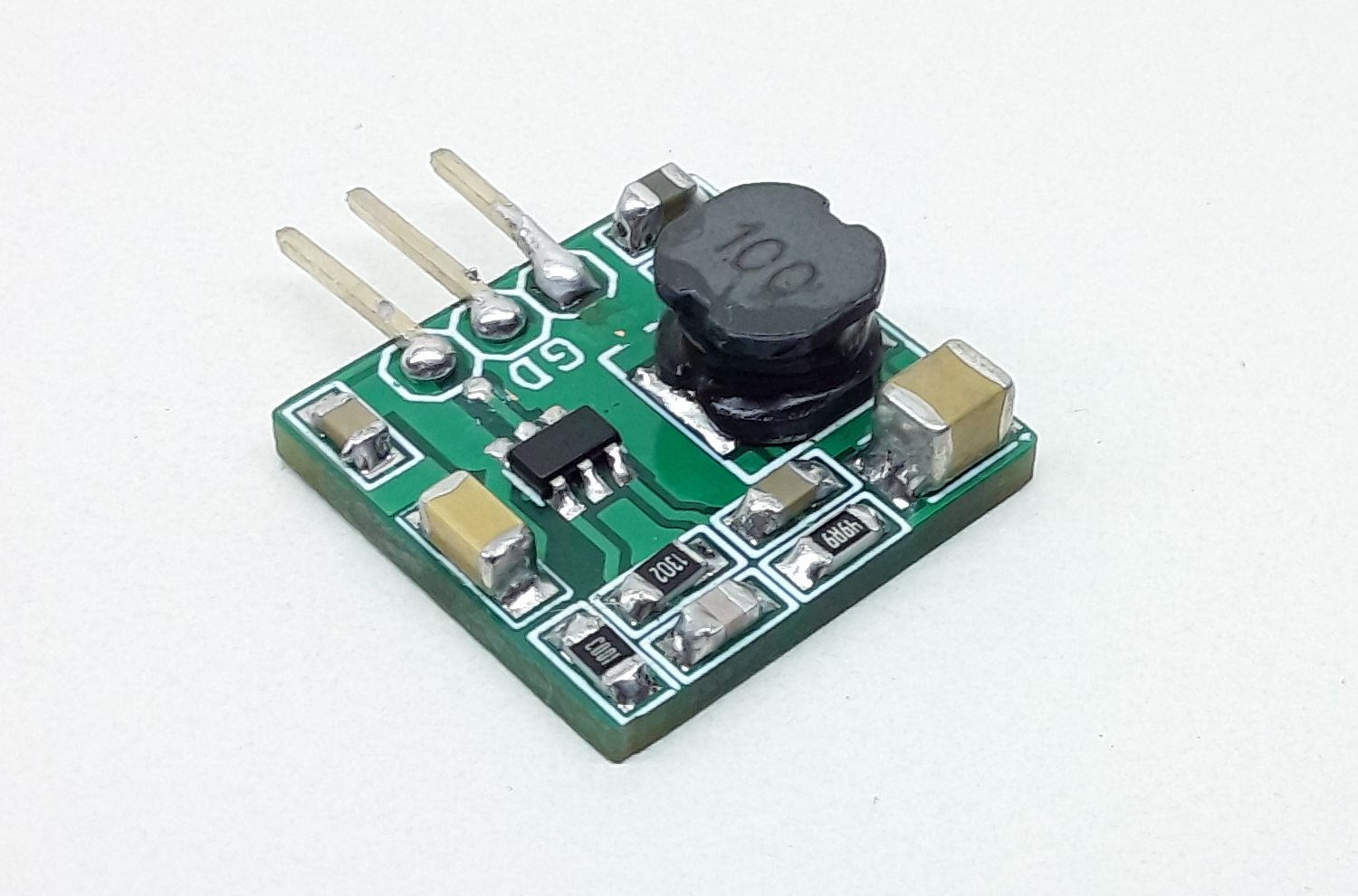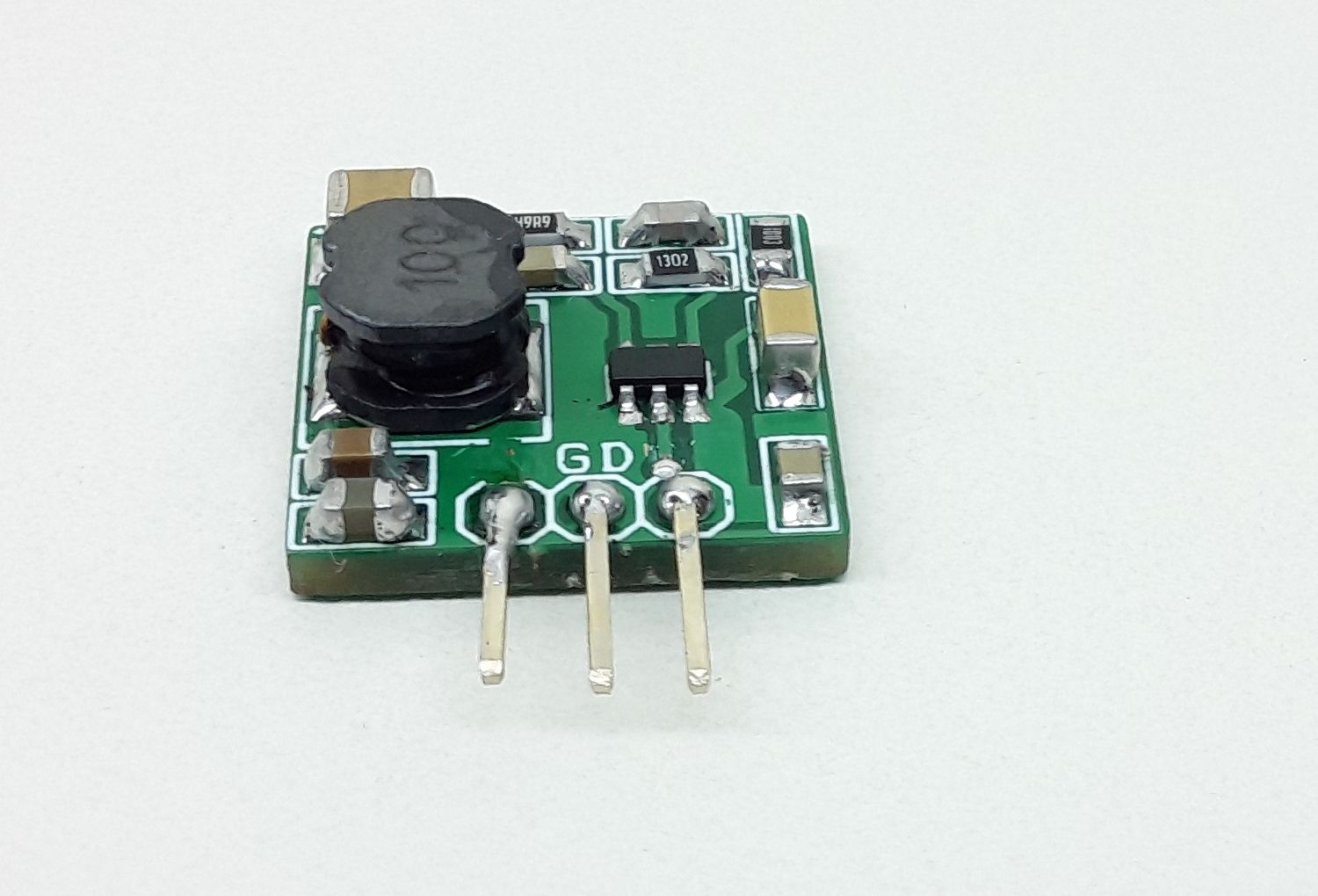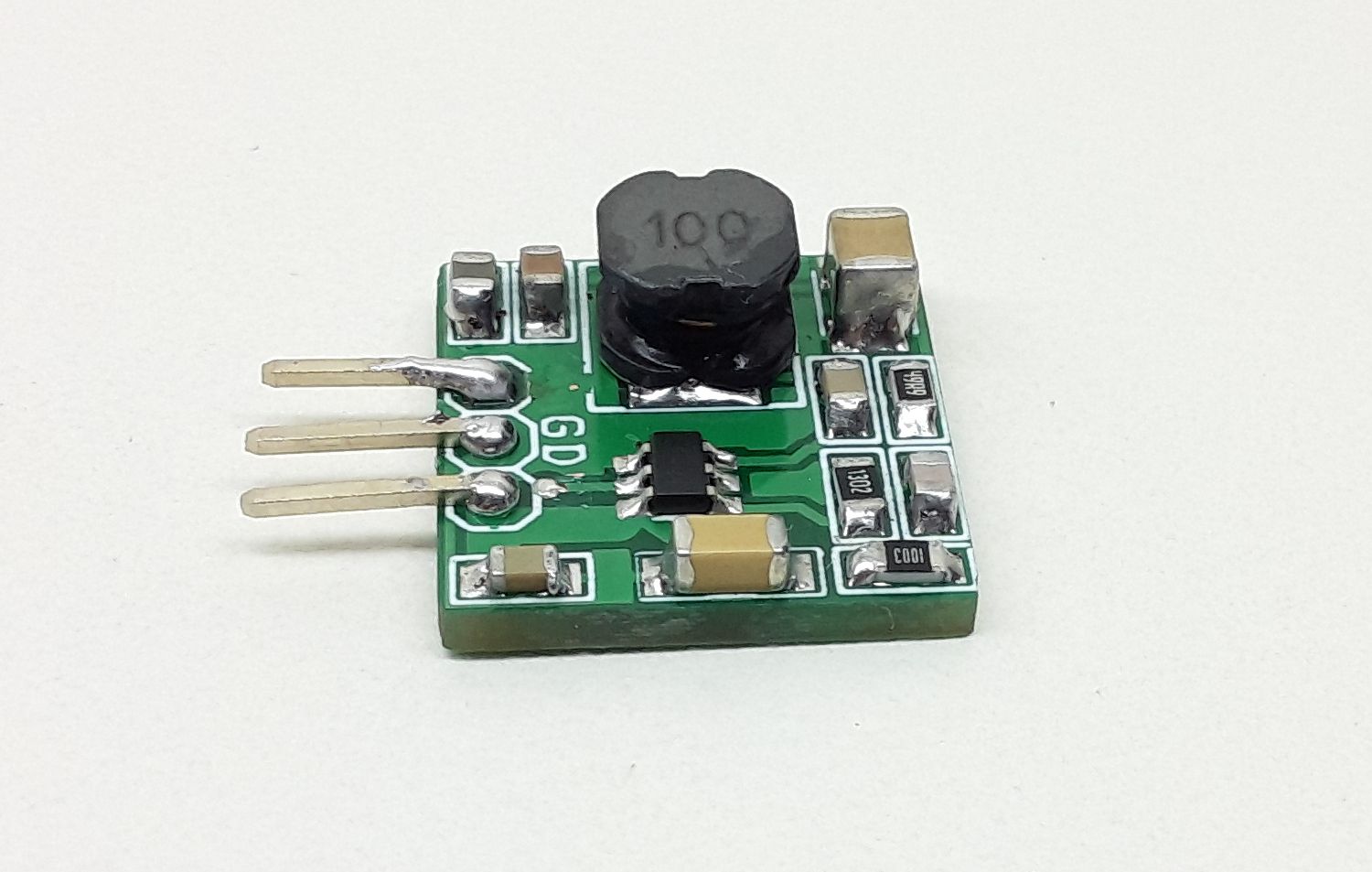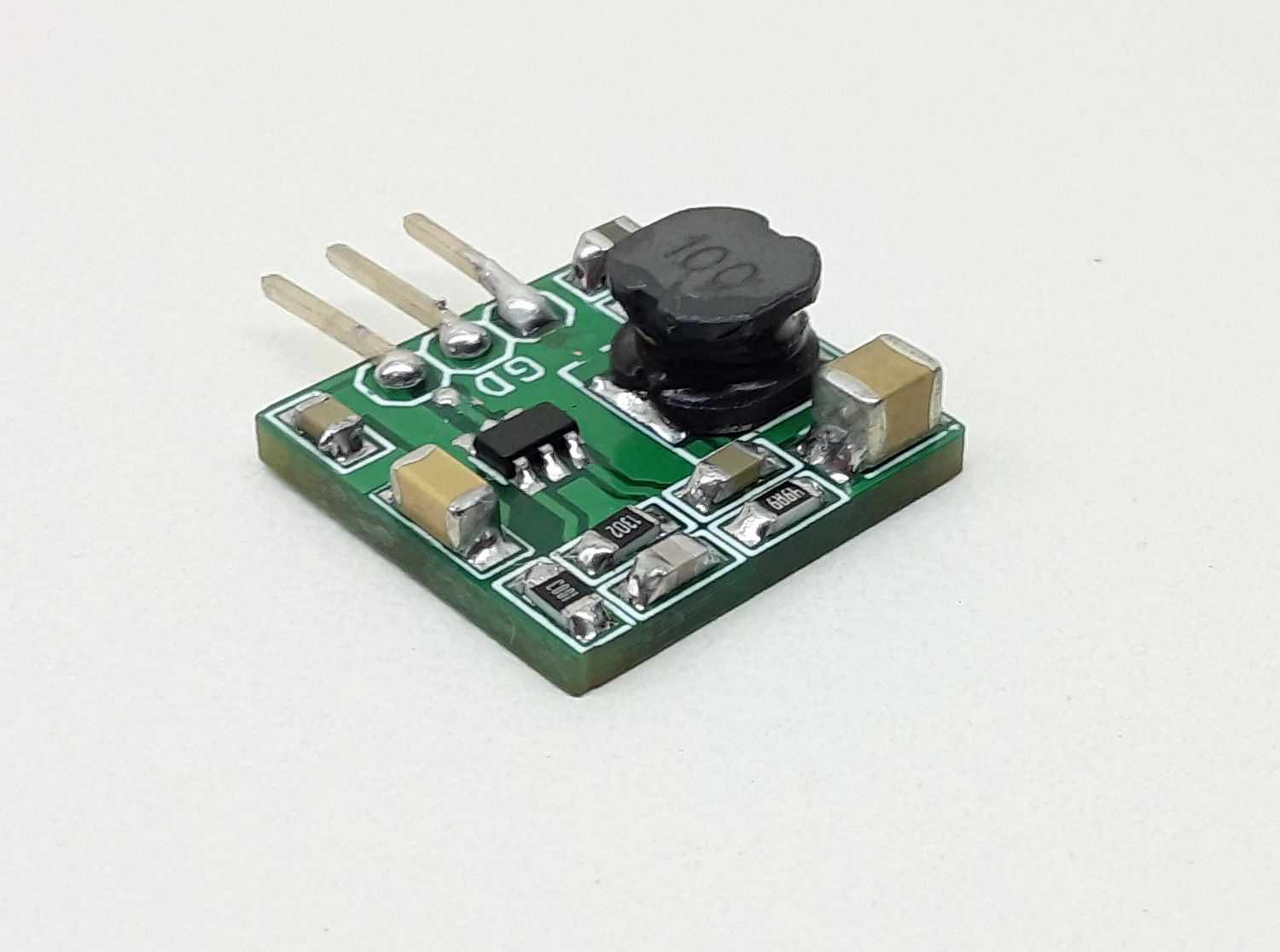 Video
TPS54302 Datasheet