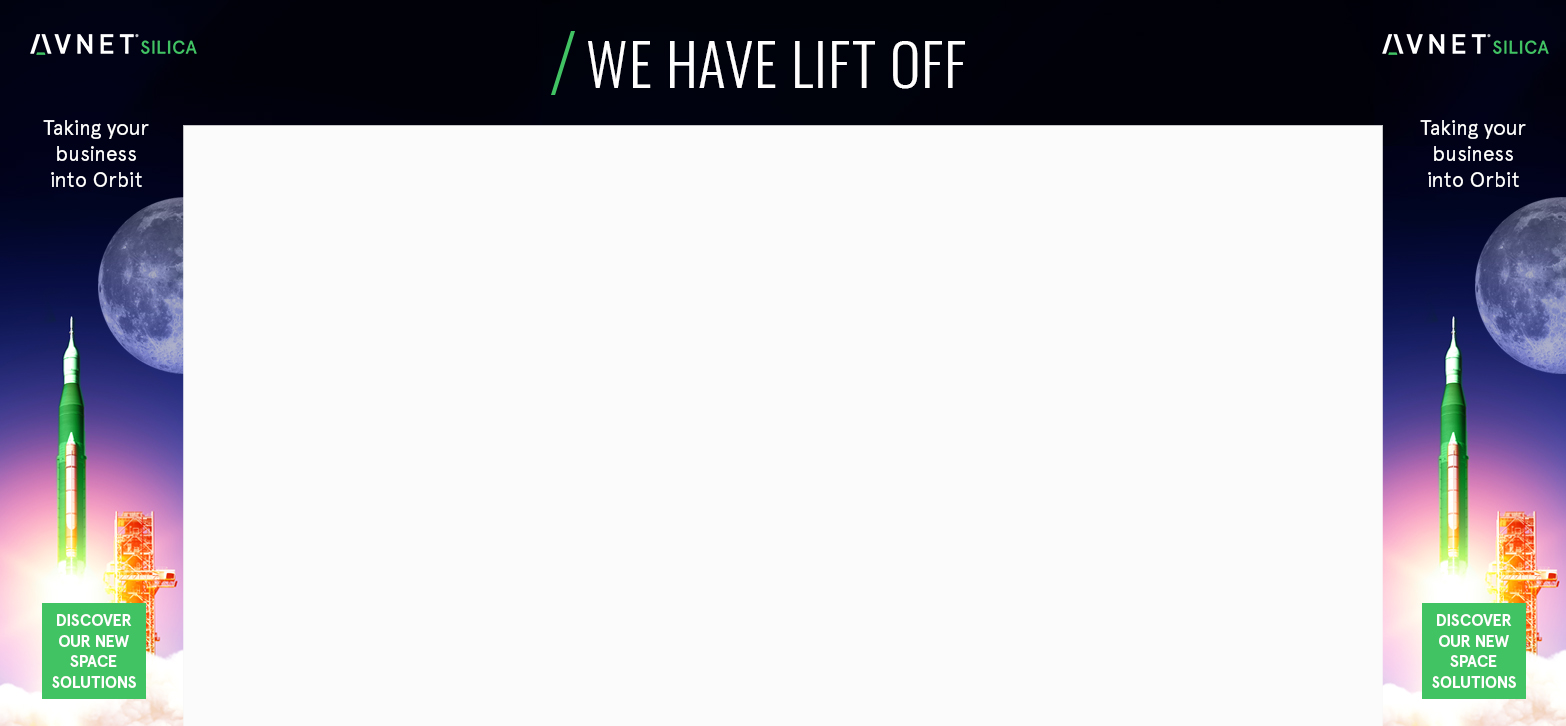 Over Speed Sensor – Over Speed Alarm using Magnetic Pickup Sensor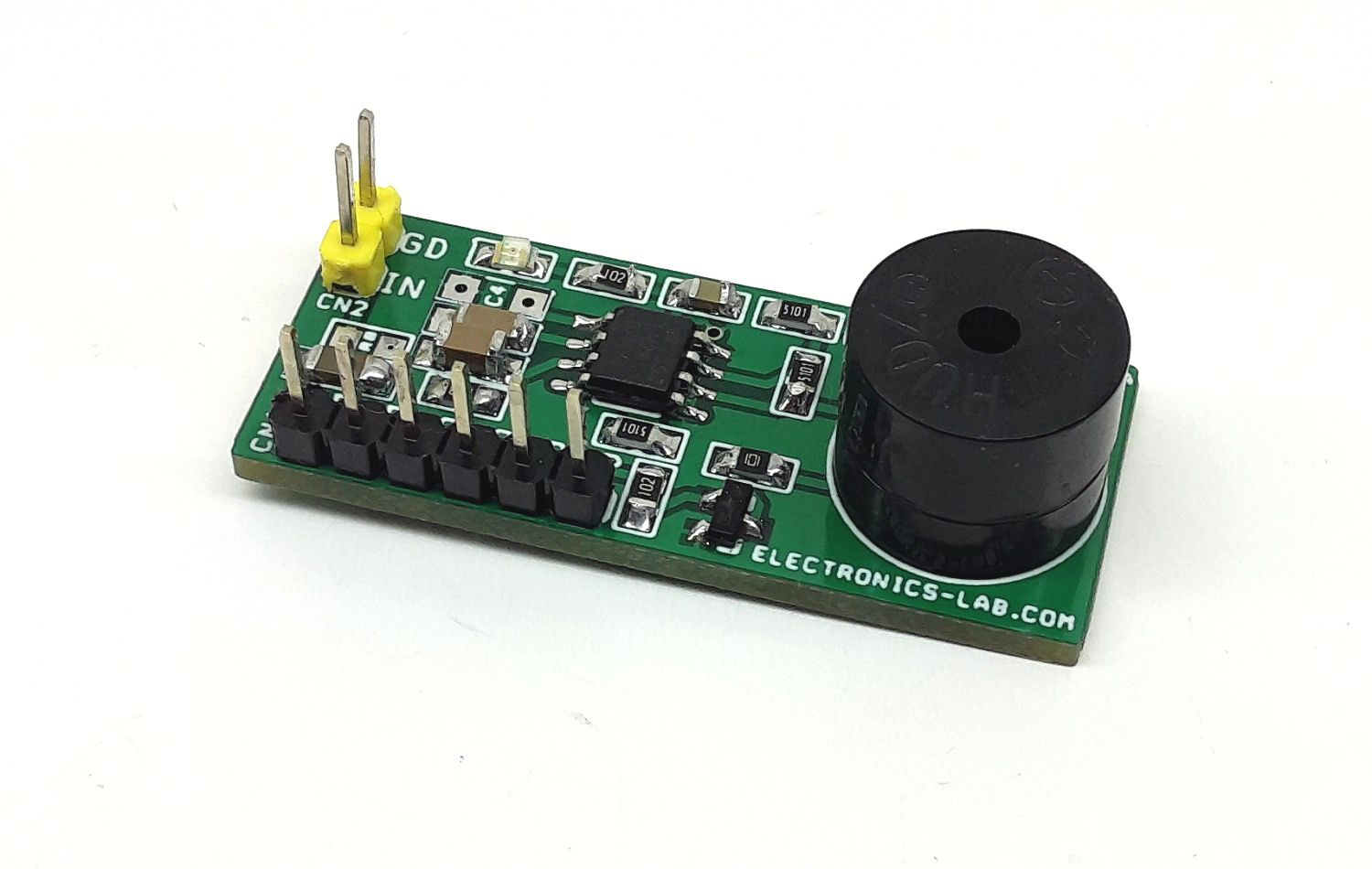 This is an over-speed sensor module, that provides an audible warning and signals output when the speed of a machine is above a set point. The module can be used in applications such as Engines, Machines, Sports machines, and Fitness Equipment. The speed of the machine or engine can be detected using magnetic pickup sensors. The project can be used in many applications where an over-speed monitor is important. The board is based on the LM2907 chip that works as a frequency to voltage converter, interfacing a magnetic pickup as shown in the figure below. A typical magnetic pickup for automotive applications will provide a thousand pulses per mile so that at 60 mph the incoming frequency will be 16.6Hz. When the reference level on the comparator is set by two equal resistors R2 and R6 then the desired value of C5 and R4 can be determined from the following simple relationship:
The buzzer is energized when Frequency ≥ (1/(2XR4C5))
From the RC selection chart, we can choose suitable values for R5 and C5. With the current circuit, the frequency is set to 500Hz approx. The frequency trigger point can be changed as per user requirement using above equation. The module supports any sensor voltage level from 20mV to 28V.
RC selection Diagram
Magnetic Pickup Sensor
A Magnetic Pickup Sensor consists of a permanent magnet, a pole-piece, and a sensing coil all encapsulated in a cylindrical case. Magnetic Pickup is most frequently used to sense passing teeth on a gear, sprocket, or timing belt wheel, to bolt-heads, key-ways, or other moving machine-mounted targets.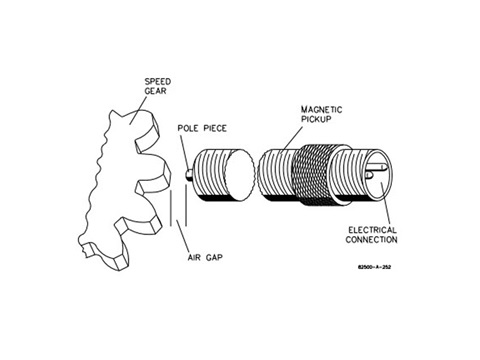 Connections: CN1
Pin 1 Output Normally Low, Goes High When Over Speed Sense,
Pin 2, Pin5, Pin6 = GND
Pin 3 and Pin 4 = VCC Supply Input
Connections CN2: Magnetic Pick Up Sensor
Features
Supply 12 to 15V DC @ 20mA
Optimized for Magnetic Pickup Sensor
Other Optical Sensor, Mechanical Sensor, and Tachometer sensors can be used
Inputs Voltage Level 20mV to 28V
Buzzer Operates when the Input frequency is above 500Hz
Provide High Output When Speed is below Set Point
Header Connector for Supply Input and Output
2 Pin Header for Sensor
D1 Power LED
PCB Dimensions 38.42 x 16.19mm
Applications
Engines
Tachometer Under/Over Speed
Fitness Equipment
Sports Machines
Machine Automation
AC/DC Motor Speed Monitor
Schematic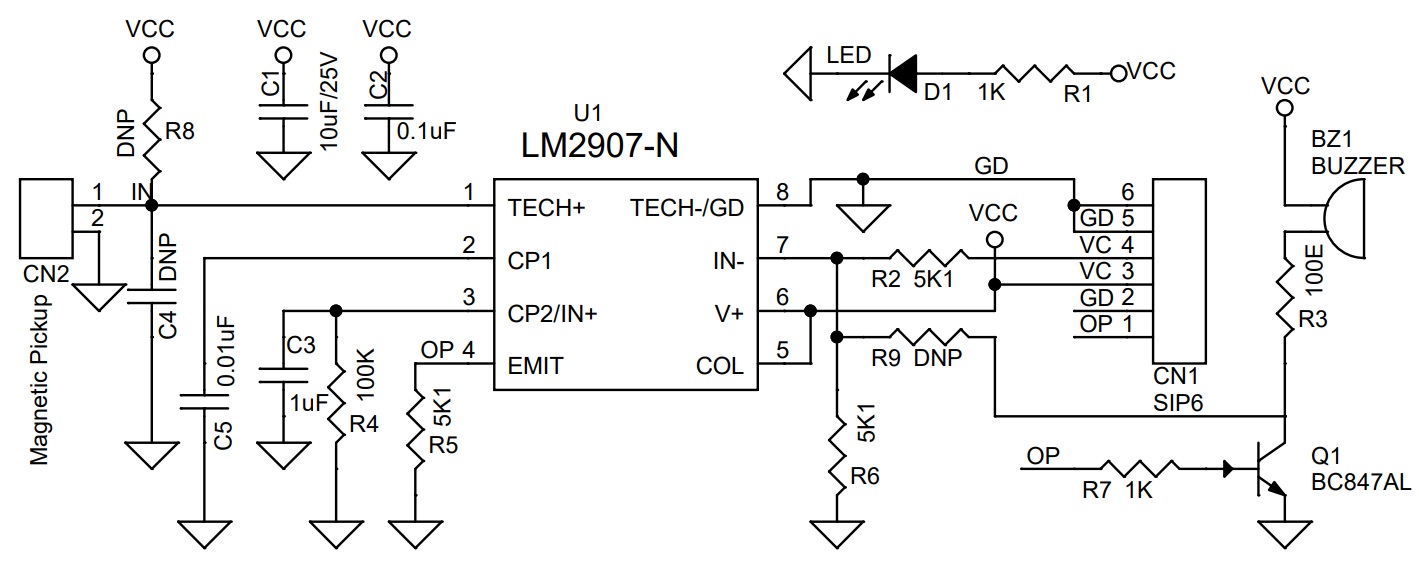 Parts List
| NO | QNTY. | REF. | DESC. | MANUFACTURER | SUPPLIER | PART NO |
| --- | --- | --- | --- | --- | --- | --- |
| 1 | 1 | BZ1 | BUZZER | CUI DEVICE | DIGIKEY | 102-CMI-1295-1285T-ND |
| 2 | 1 | CN1 | 6 PIN MALE HEADER PITCH 2.54MM | WURTH | DIGIKEY | 732-5319-ND |
| 3 | 1 | CN2 | 2 PIN MALE HEADER PITCH 2.54MM | WURTH | DIGIKEY | 732-5315-ND |
| 4 | 1 | C1 | 10uF/25V SMD SIZE 1206 | YAGEO/MURATA | DIGIKEY | |
| 5 | 1 | C2 | 0.1uF/50V SMD SIZE 0805 | YAGEO/MURATA | DIGIKEY | |
| 6 | 1 | C3 | 1uF/25V SMD SIZE 1206 | YAGEO/MURATA | DIGIKEY | |
| 7 | 3 | C4,R8,R9 | DNP | | | |
| 8 | 1 | C5 | 0.01uF/50V SMD SIZE 1206 | YAGEO/MURATA | DIGIKEY | |
| 9 | 1 | D1 | LED SMD SIZE 0805 | LITE ON INC | DIGIKEY | 160-1427-1-ND |
| 10 | 1 | Q1 | BC847AL | MICRO COMMERCIAL | DIGIKEY | BC847B-TPCT-ND |
| 11 | 2 | R1,R7 | 1K 5% SMD SIZE 0805 | YAGEO/MURATA | DIGIKEY | |
| 12 | 3 | R2,R5,R6 | 5K1 1% SMD SIZE 0895 | YAGEO/MURATA | DIGIKEY | |
| 13 | 1 | R3 | 100E 5% SMD SIZE 0805 | YAGEO/MURATA | DIGIKEY | |
| 14 | 1 | R4 | 100K 1% SMD SIZE 0805 | YAGEO/MURATA | DIGIKEY | |
| 15 | 1 | U1 | LM2907-N | TI | DIGIKEY | LM2907M-8/NOPB-ND |
Connections

Magnetic Pickup Sensor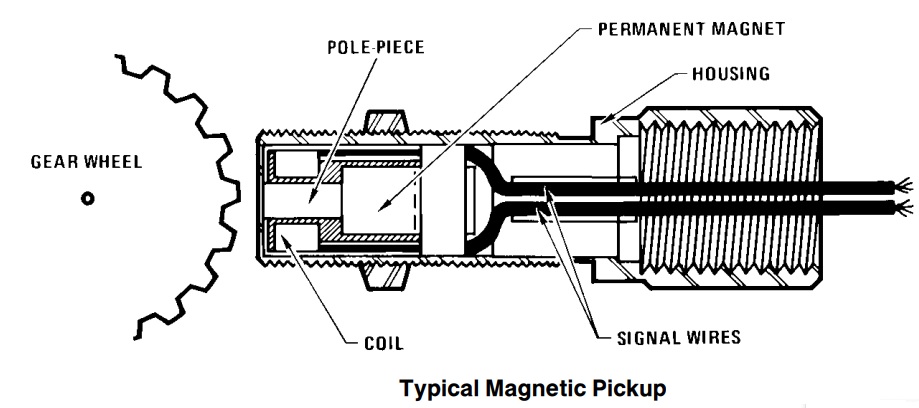 Gerber View
Photos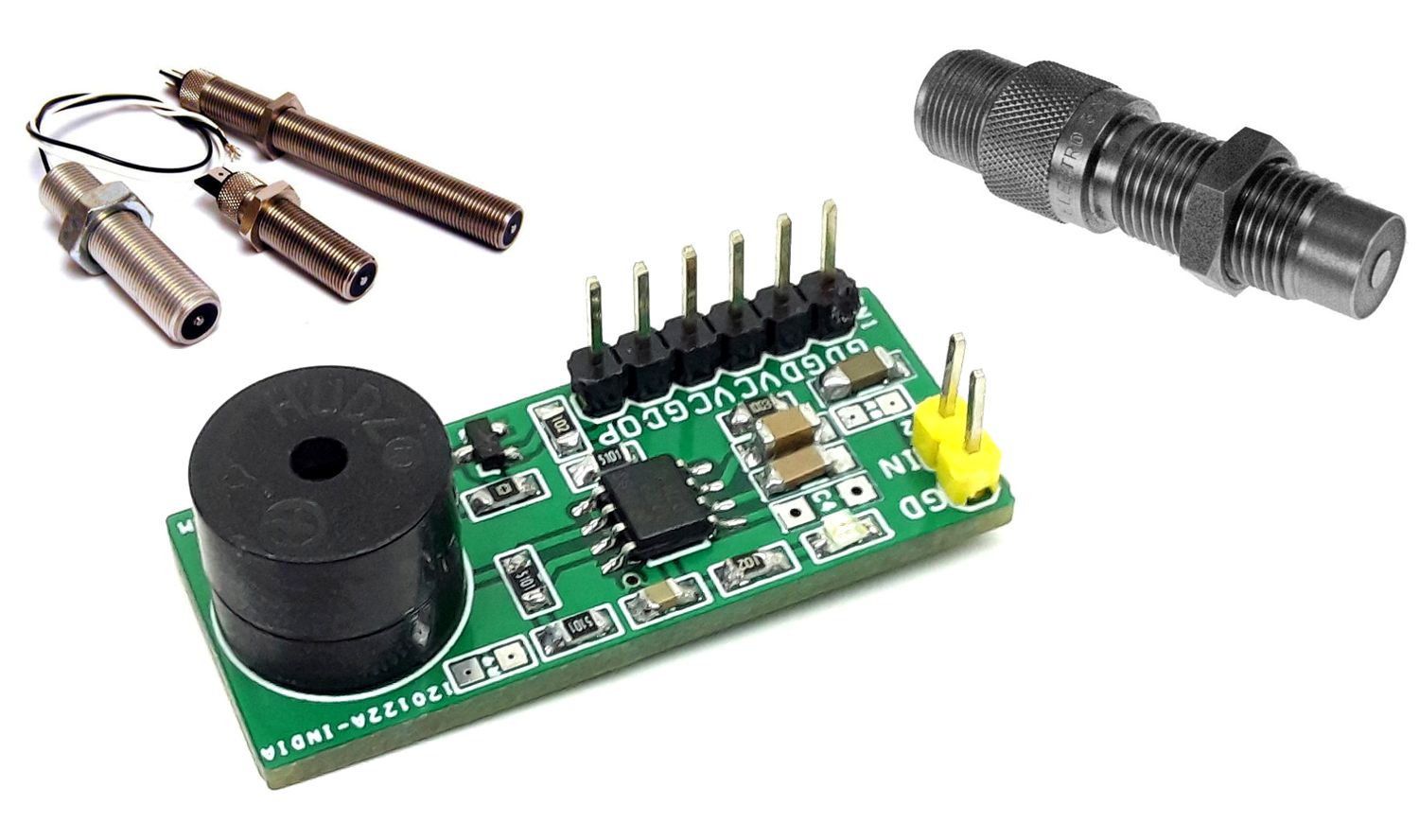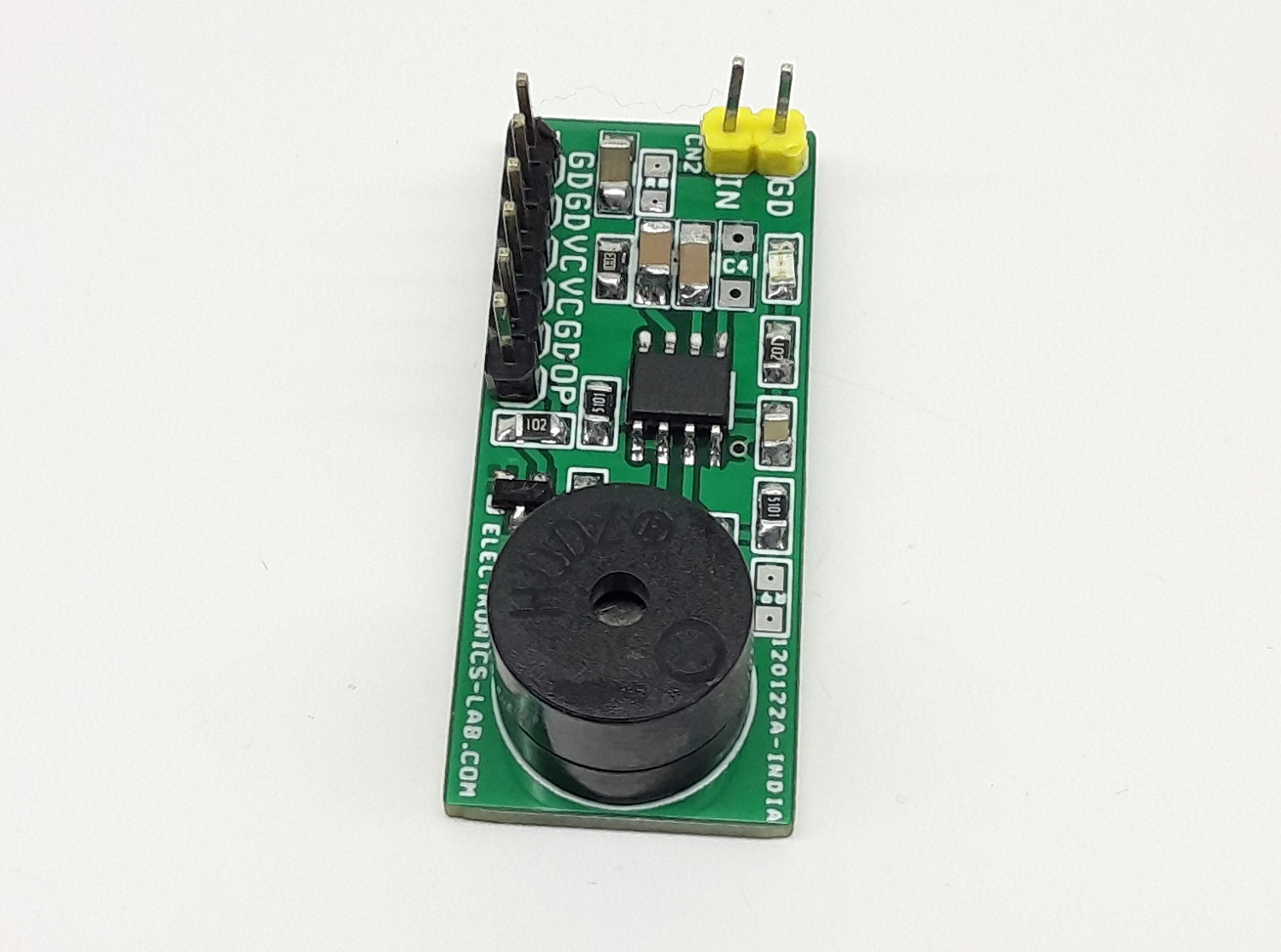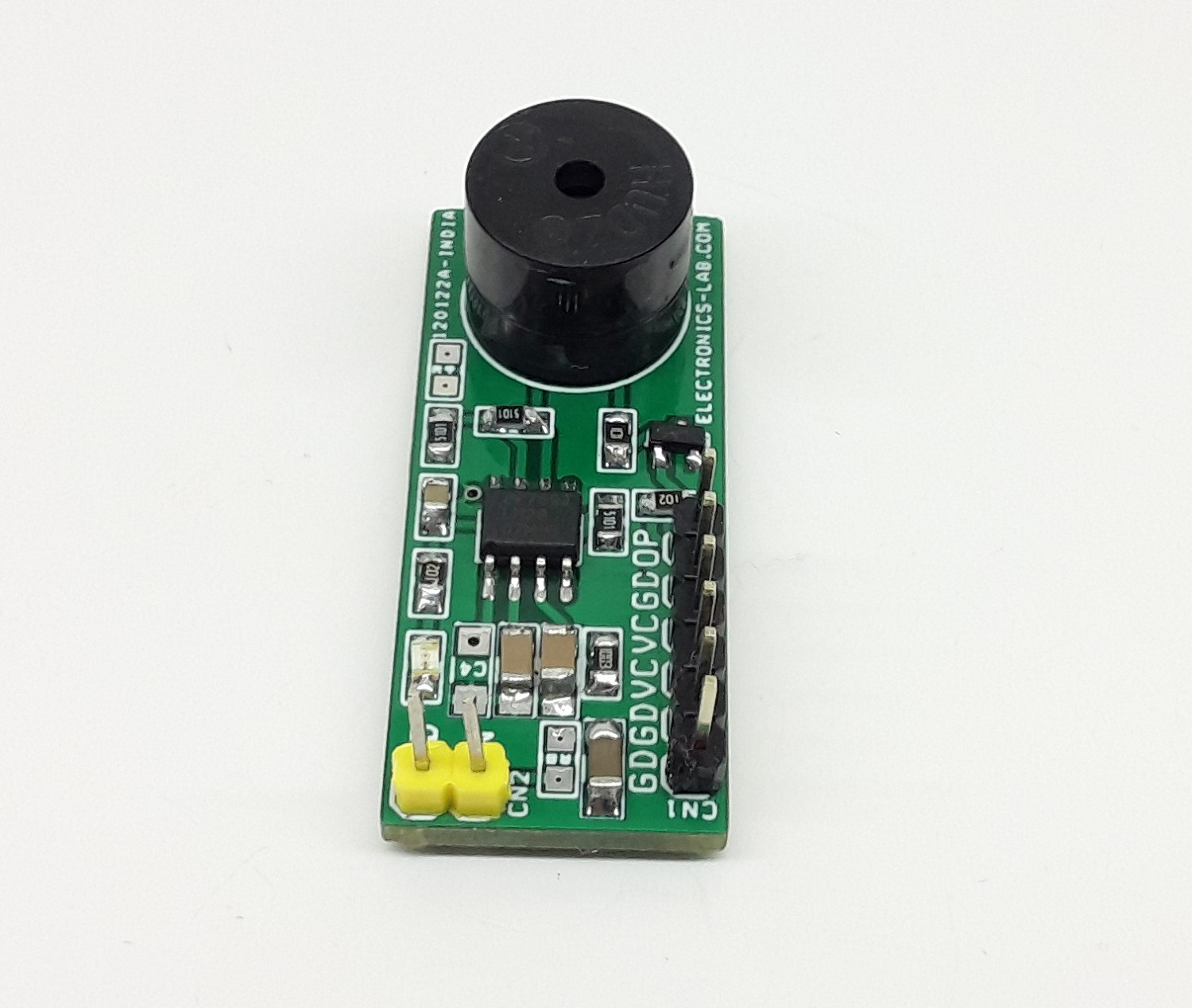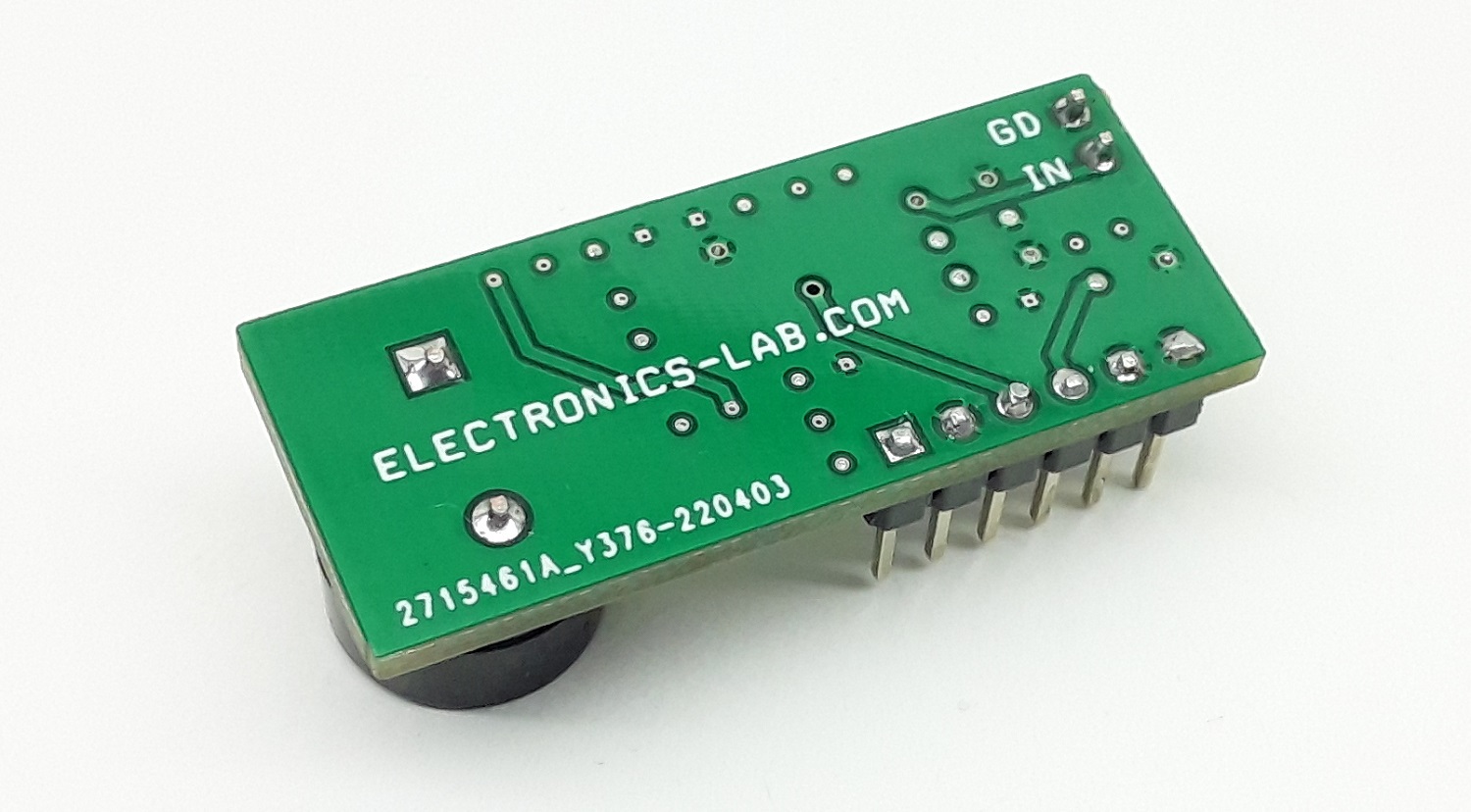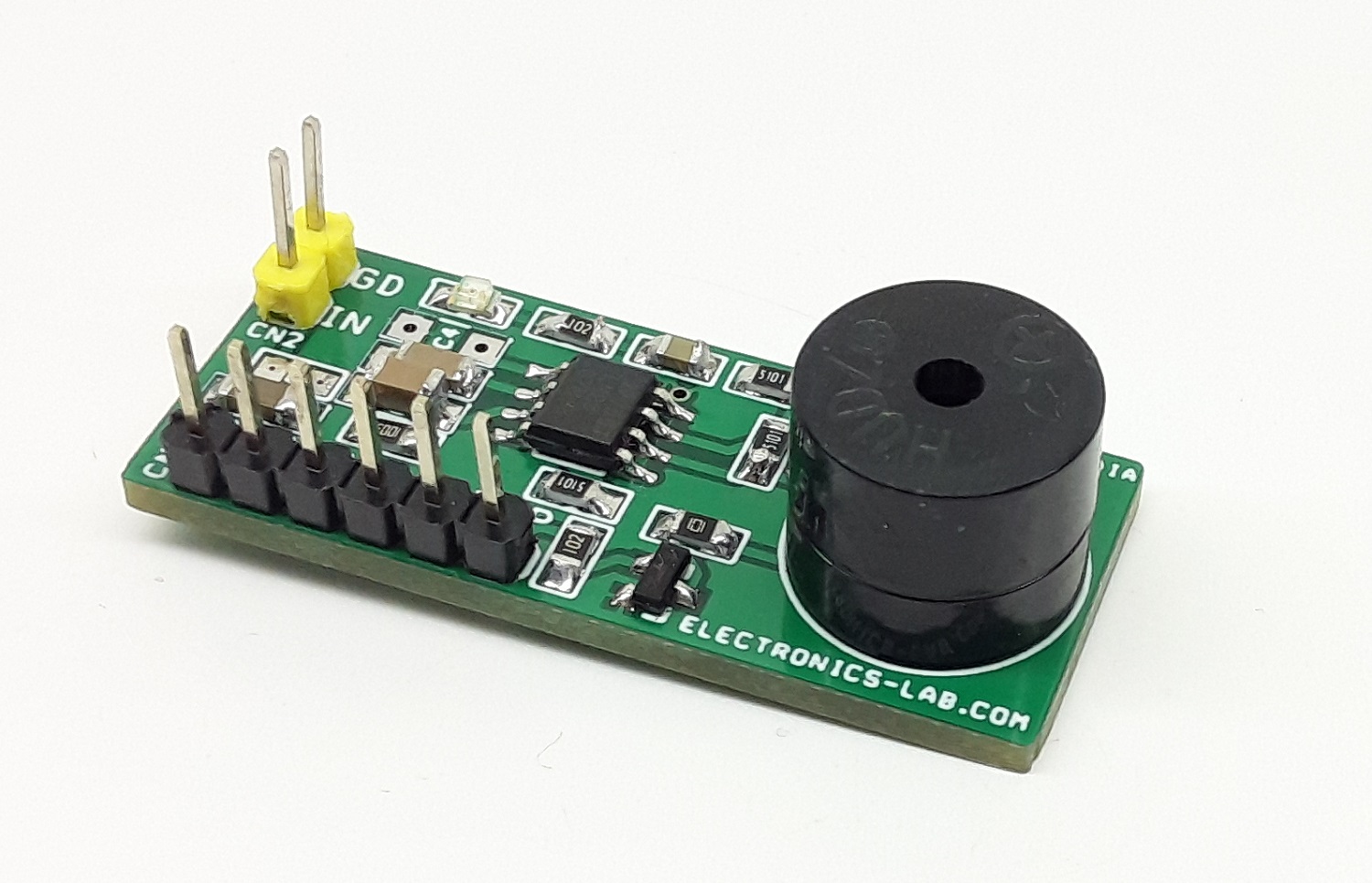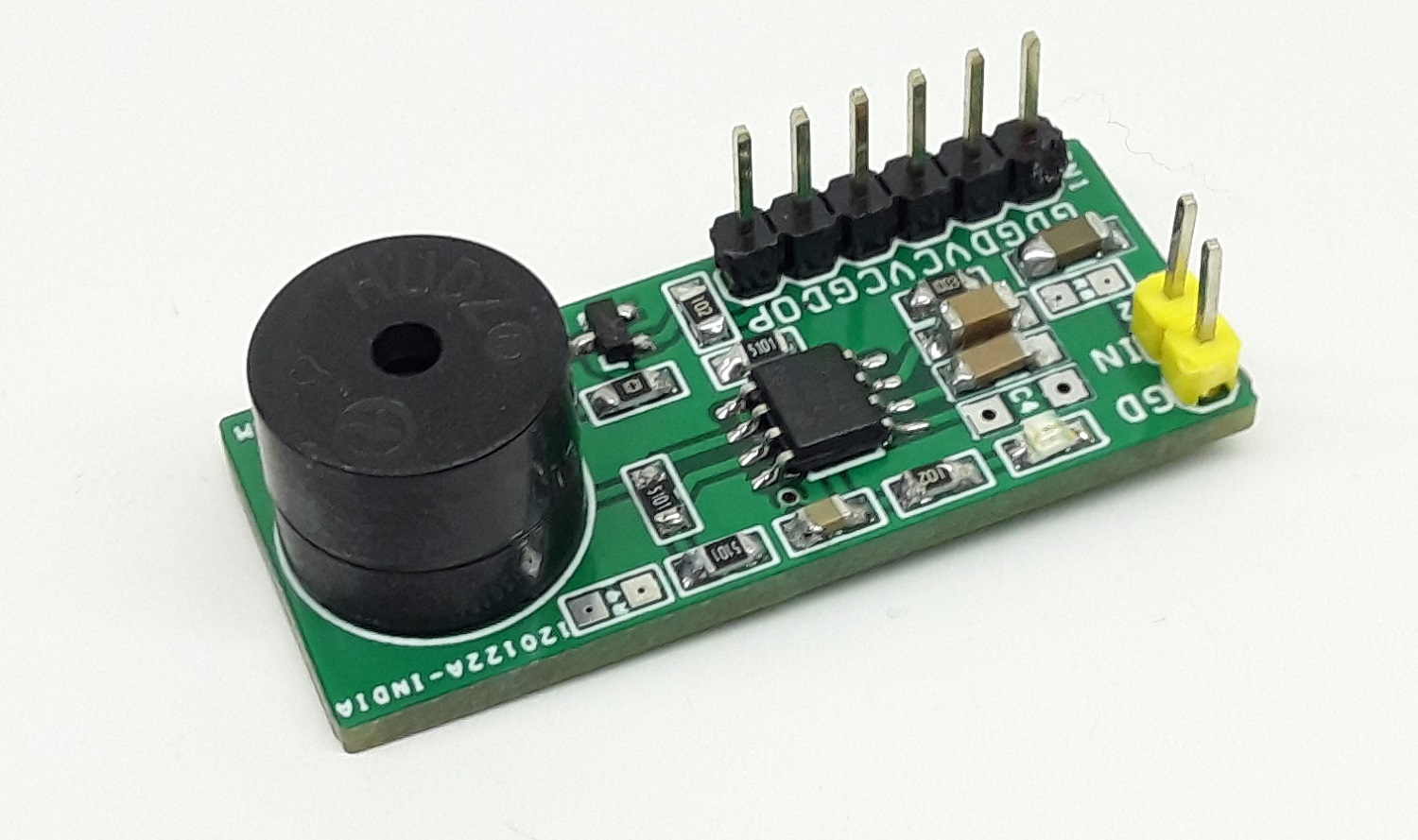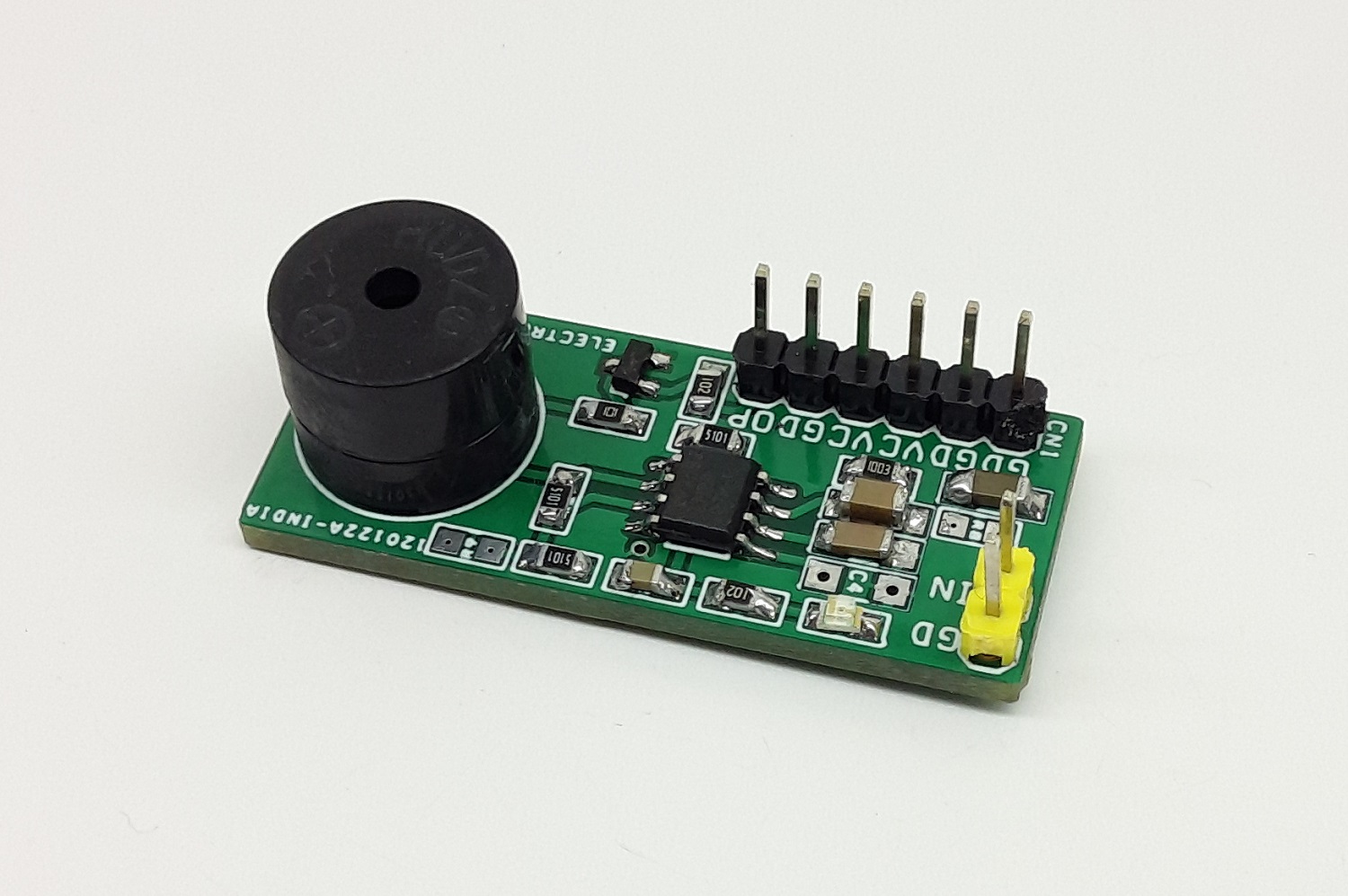 Video
LM2907 Datasheet