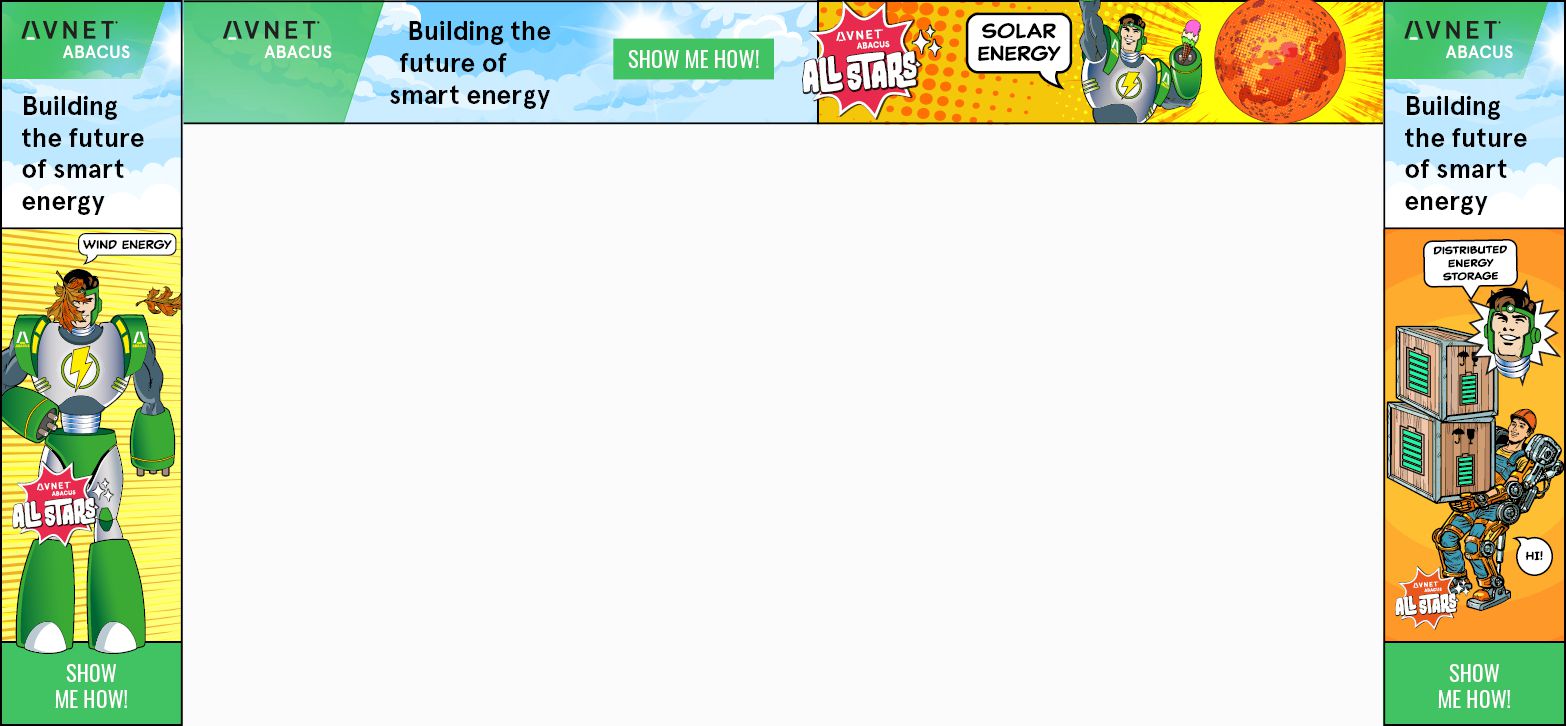 Universal OPAMP Board for SMD MSOP8 Package
Rajkumar Sharma

69 Views

easy

Tested

SKU: EL116771
This is easy to build and very useful project for hobbyists and students to learn and create OPAMP-based projects. The project accommodates a single OPAMP in the MSOP8 package. The project provides the user with multiple choices and extensive flexibility for different applications circuits and configurations. It provides the user with many combinations for various circuit types including active filters, differential amplifiers, and external frequency compensation circuits. A few examples of application circuits are given below. OP777 op-amp is the right choice to use or any other MSOP8 op-amp with the same pin configuration as OP777 can be used. It supports dual supply or single supply, Jumper J1 is provided to use this board with a single supply, D1 is the power LED.
Note: Refer to example circuit to test the board, it is a bistable multivibrator, with a single supply and Jumper J1 closed.
Credits: All example schematics are from Analog Devices application notes.
Features
Single or Dual Supply User-defined (Jumper)
4 Pin Male Header Connector for inputs
3 Pin Male Header for Supply input (Single or Dual)
Jumper J1 Close for single Supply, Open for Dual Supply
LED D1 Power LED
Any MSOP8 Op-Amp Can be used (Pin configuration compatible OP777)
PCB Dimensions 37.31 x 23.50 mm
Similar Universal OPAMP boards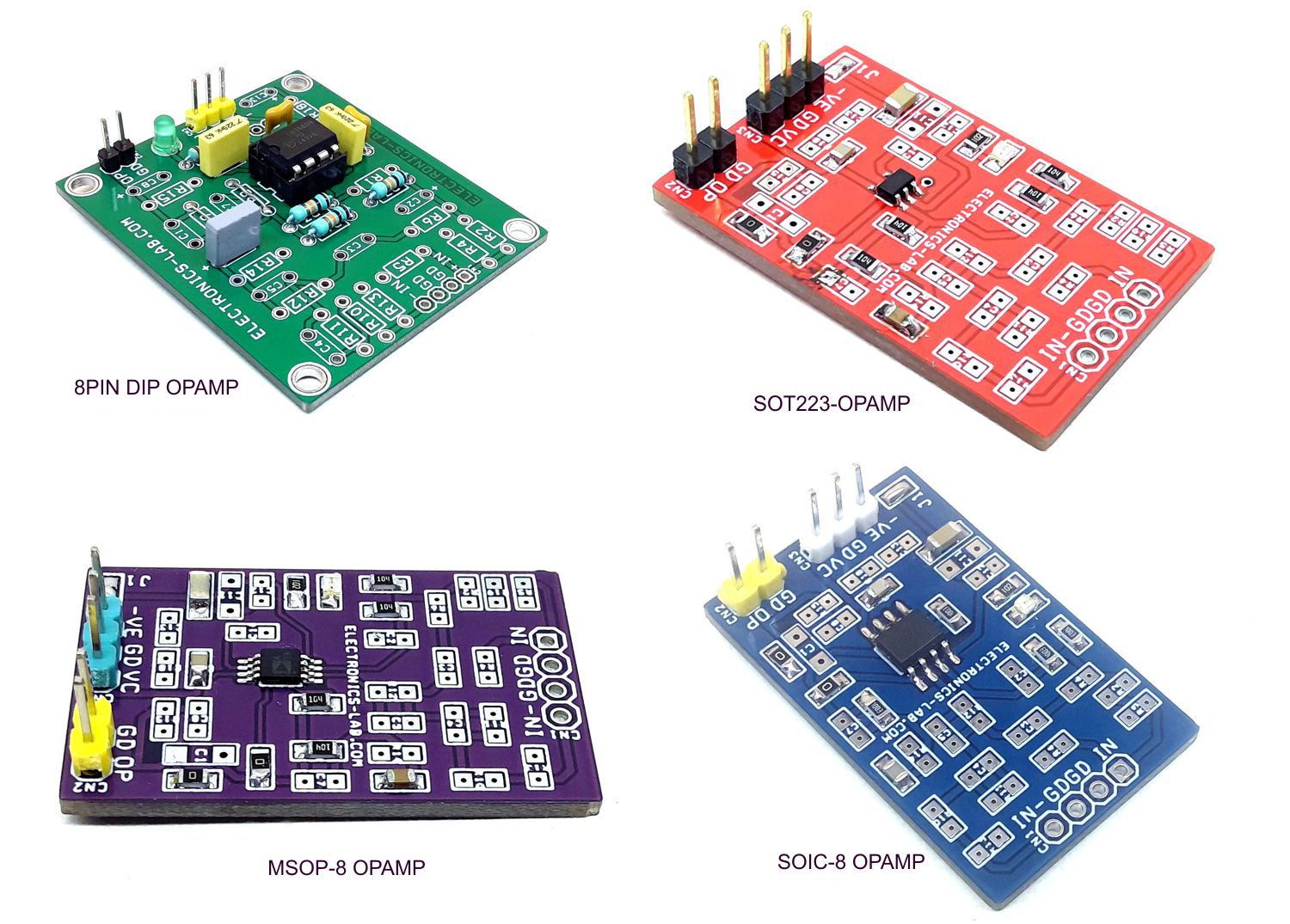 Schematic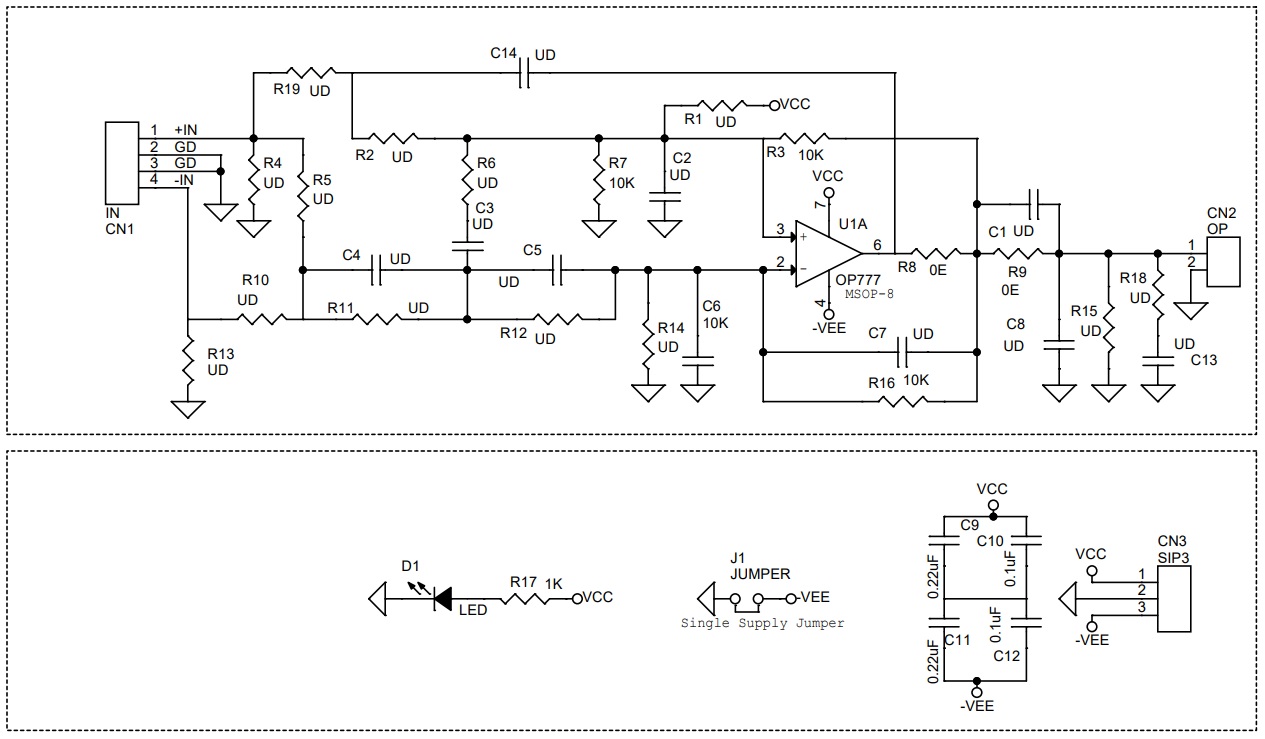 Example Application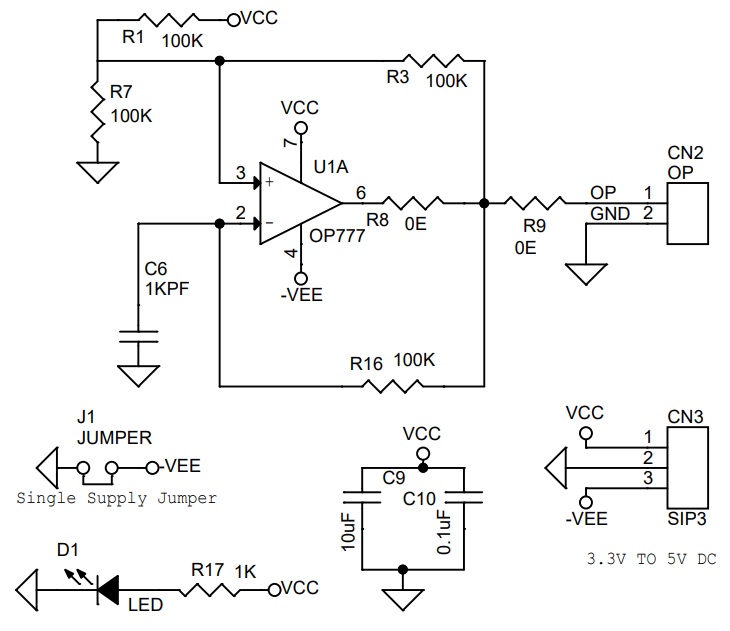 Parts List
| NO. | QNTY | REF. | DESC |
| --- | --- | --- | --- |
| 1 | 1 | CN1 | 4 PIN MALE HEADER PITCH 2.54MM |
| 2 | 1 | CN2 | 2 PIN MALE HEADER PITCH 2.54MM |
| 3 | 1 | CN3 | 3 PIN MALE HEADER PITCH 2.54MM |
| 4 | 26 | R1,C1,R2,C2,R3,C3, | USER DEFINED |
| | | ,R4,C4,C5,R6,C6,R7, | USER DEFINED |
| | | R8,C8,R9,R10,R11,R12, | USER DEFINED |
| | | R13,C13,R14,R15,R16, | USER DEFINED |
| | | R18,R5,C7,C14,R19, | USER DEFINED |
| 5 | 2 | C9,C11 | CAPACITOR SMD SIZE 1206 |
| 6 | 2 | C10,C12 | CAPACITOR SMD SIZE 0805 |
| 7 | 1 | D1 | LED RED SMD SIZE 0805 |
| 8 | 1 | J1 | PCB SOLDER JUMPER |
| 9 | 1 | R17 | ALL RESISTORS SIZE 0805 |
| 10 | 1 | U1 | OP-AMP MSOP8 (OP777) |
| | RESISTORS SMD SIZE 0805 | PCKGE MSOP8 | EXAMPLE OP777 |
Example Application Parts List
| | | | BISTABLE MULTIVIBRATOR | | | |
| --- | --- | --- | --- | --- | --- | --- |
| NO. | QNTY. | REF. | DESC. | MANUFACTURER | SUPPLIER | PART NO |
| 1 | 1 | CN2 | 2 PIN MALE HEADER PITCH 2.54MM | WURTH | DIGIKEY | 732-5315-ND |
| 2 | 1 | CN3 | 3 PIN MALE HEADER PITCH 2.54MM | WURTH | DIGIKEY | 732-5316-ND |
| 3 | 1 | C6 | 1K PF /50V SMD SIZE 0805 | MURATA/YAGEO | | |
| 4 | 1 | C9 | 10uF/25V SMD SIZE 1206 | MURATA/YAGEO | | |
| 5 | 1 | C10 | 0.1uF/50V SMD SIZE 0805 | MURATA/YAGEO | | |
| 6 | 1 | D1 | LED RED SMD SIZE 0805 | OSRAM | DIGIKEY | 475-1278-1-ND |
| 7 | 1 | J1 | CLOSED(PCB JUMPER) | | | PCB SOLDER JUMPER |
| 8 | 4 | R1,R3,R7,R16 | 100K 5% SMD SIZE 0805 | MURATA/YAGEO | | |
| 9 | 2 | R8,R9 | 0E SMD SIZE 0805 | MURATA/YAGEO | | |
| 10 | 1 | R17 | 1K 5% SMD SIZE 0805 | MURATA/YAGEO | | |
| 11 | 1 | U1 | OP777 | ANALOG | DIGIKEY | OP777ARMZ-REELCT-ND |
Connections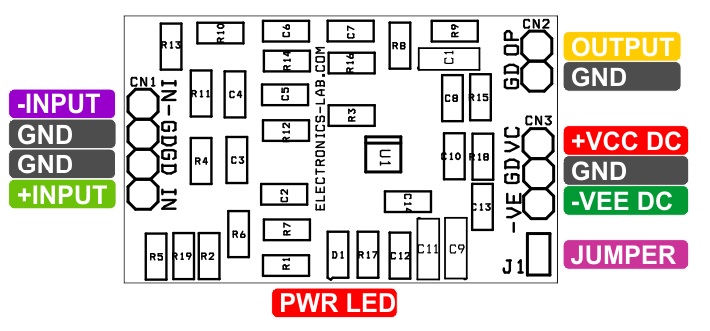 Example OPAMP Circuits
Gerber View
Photos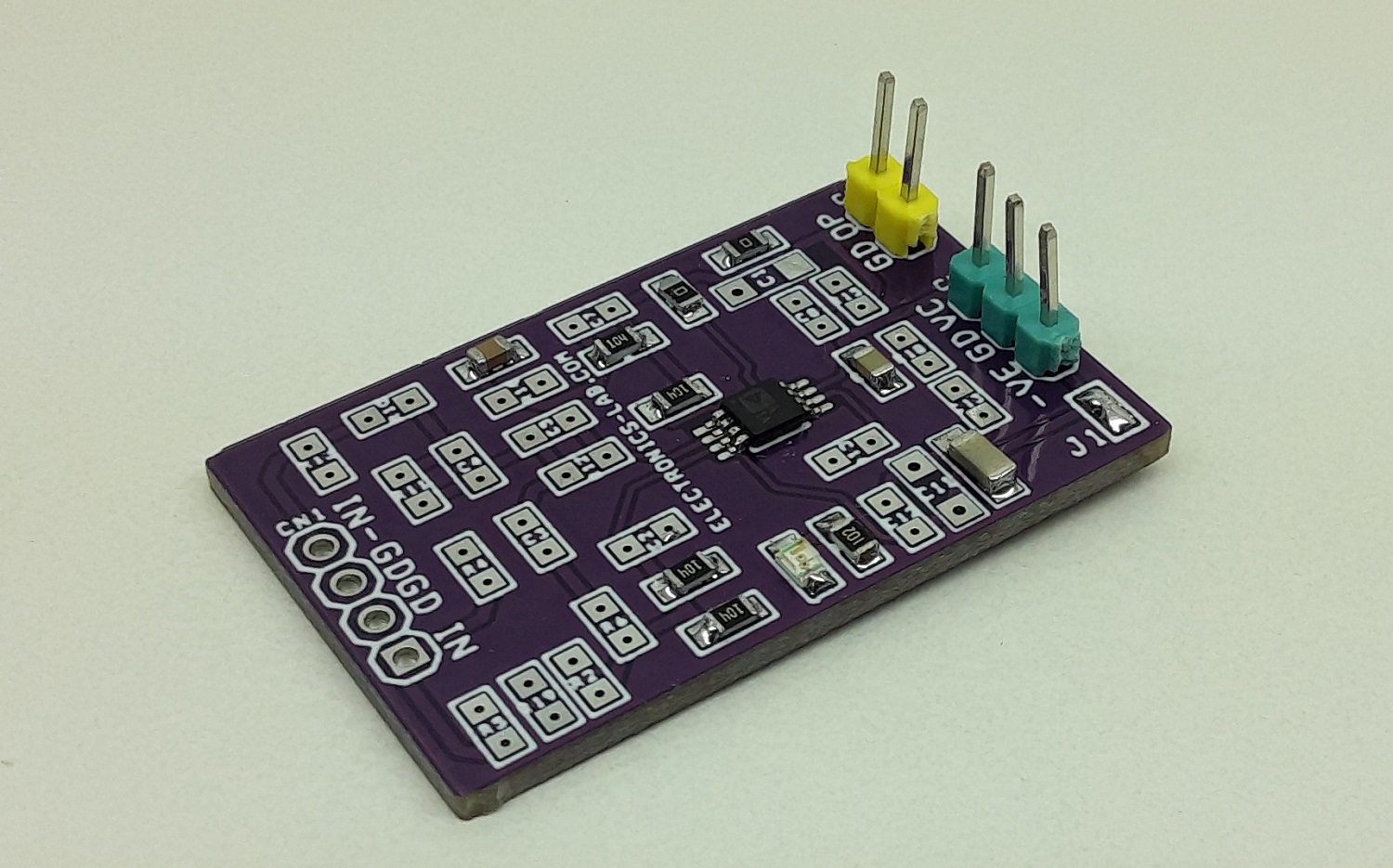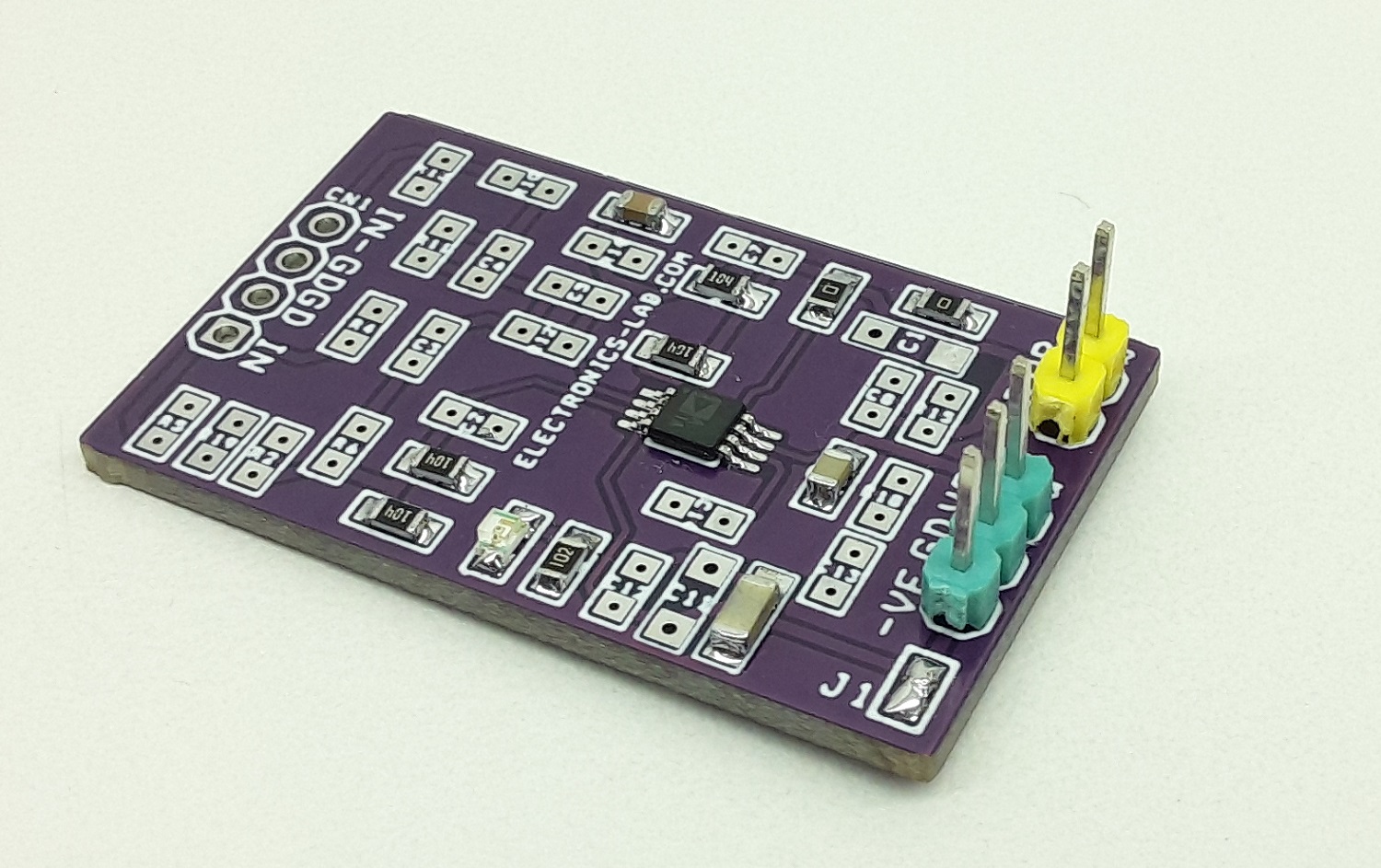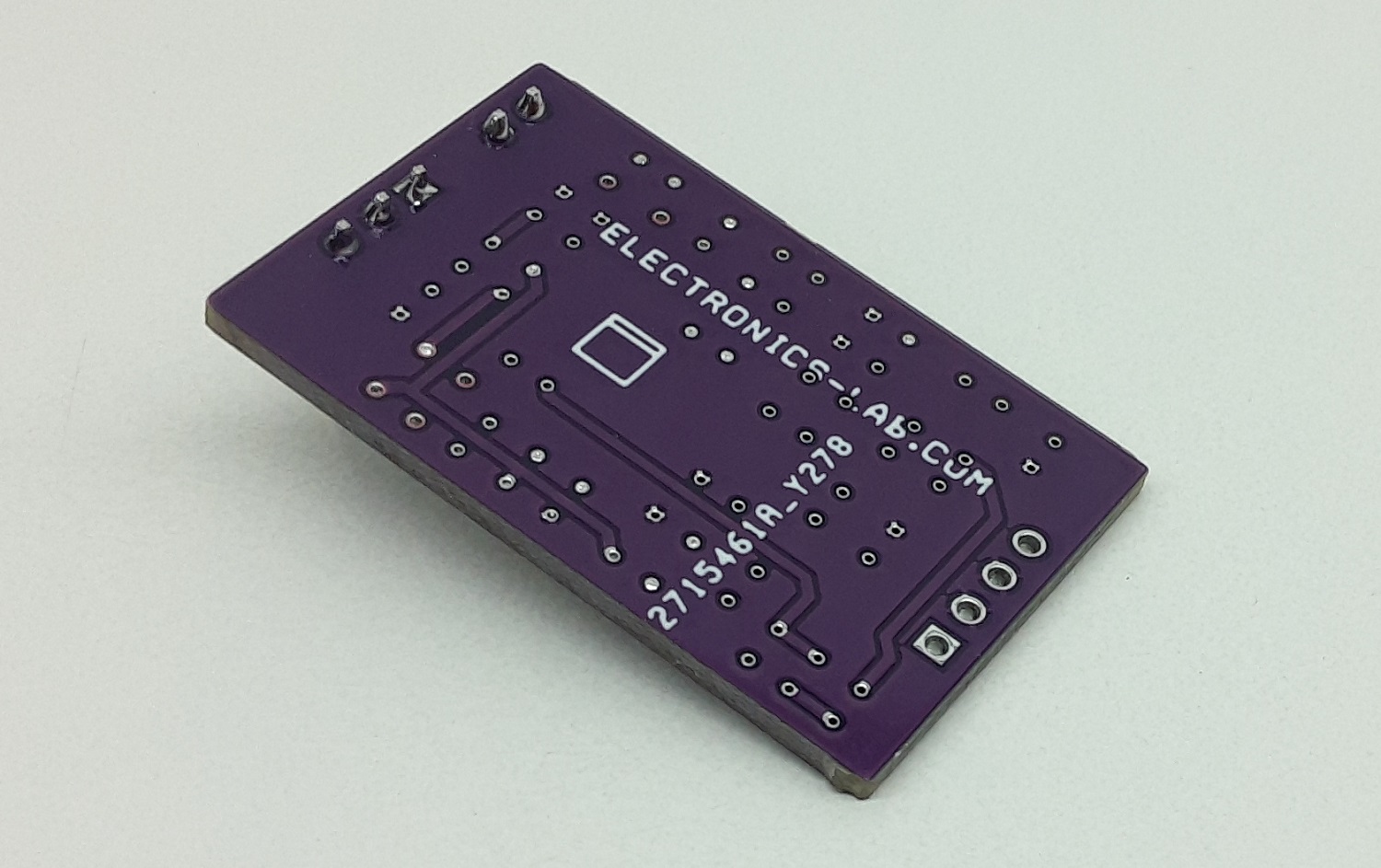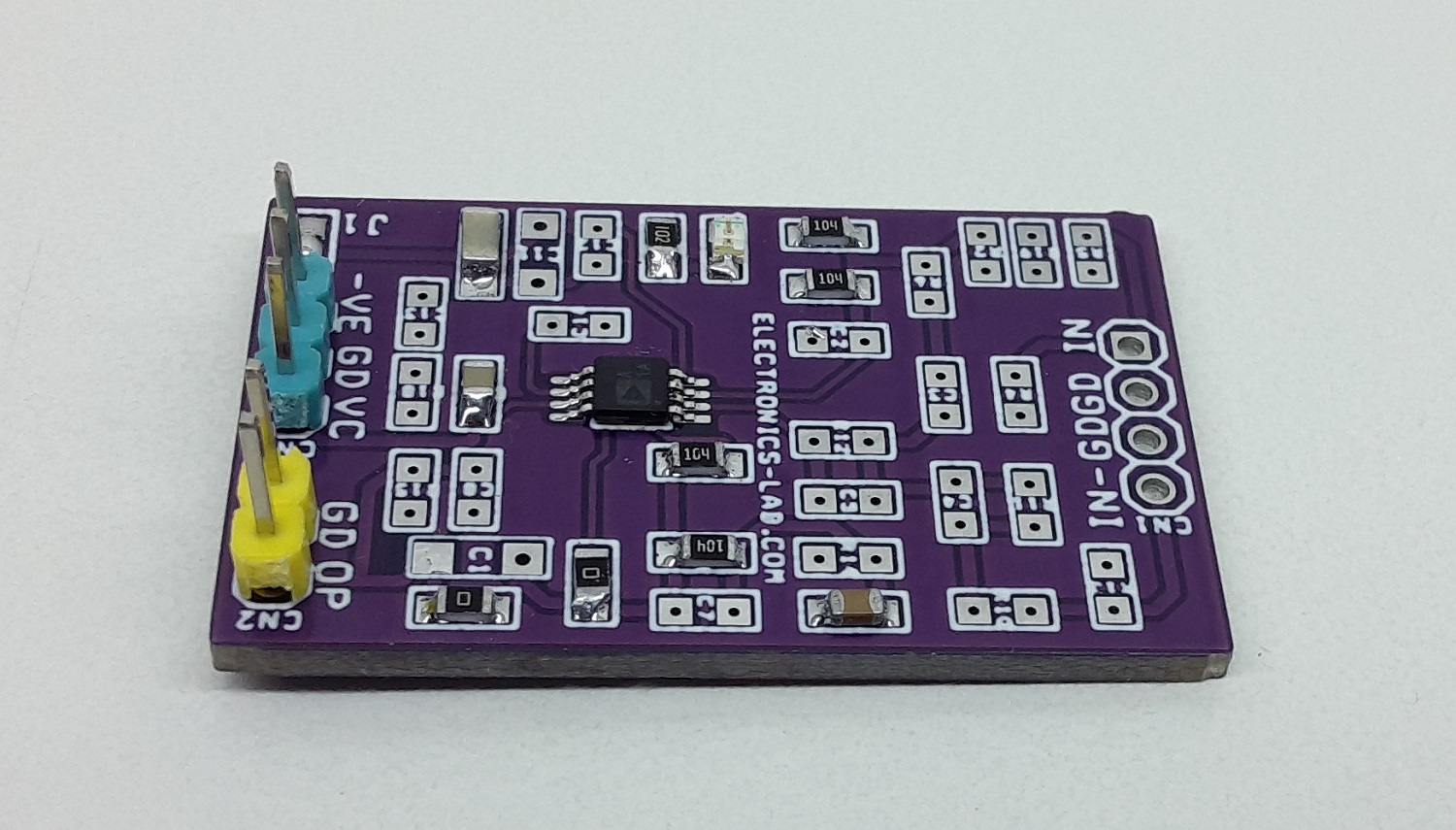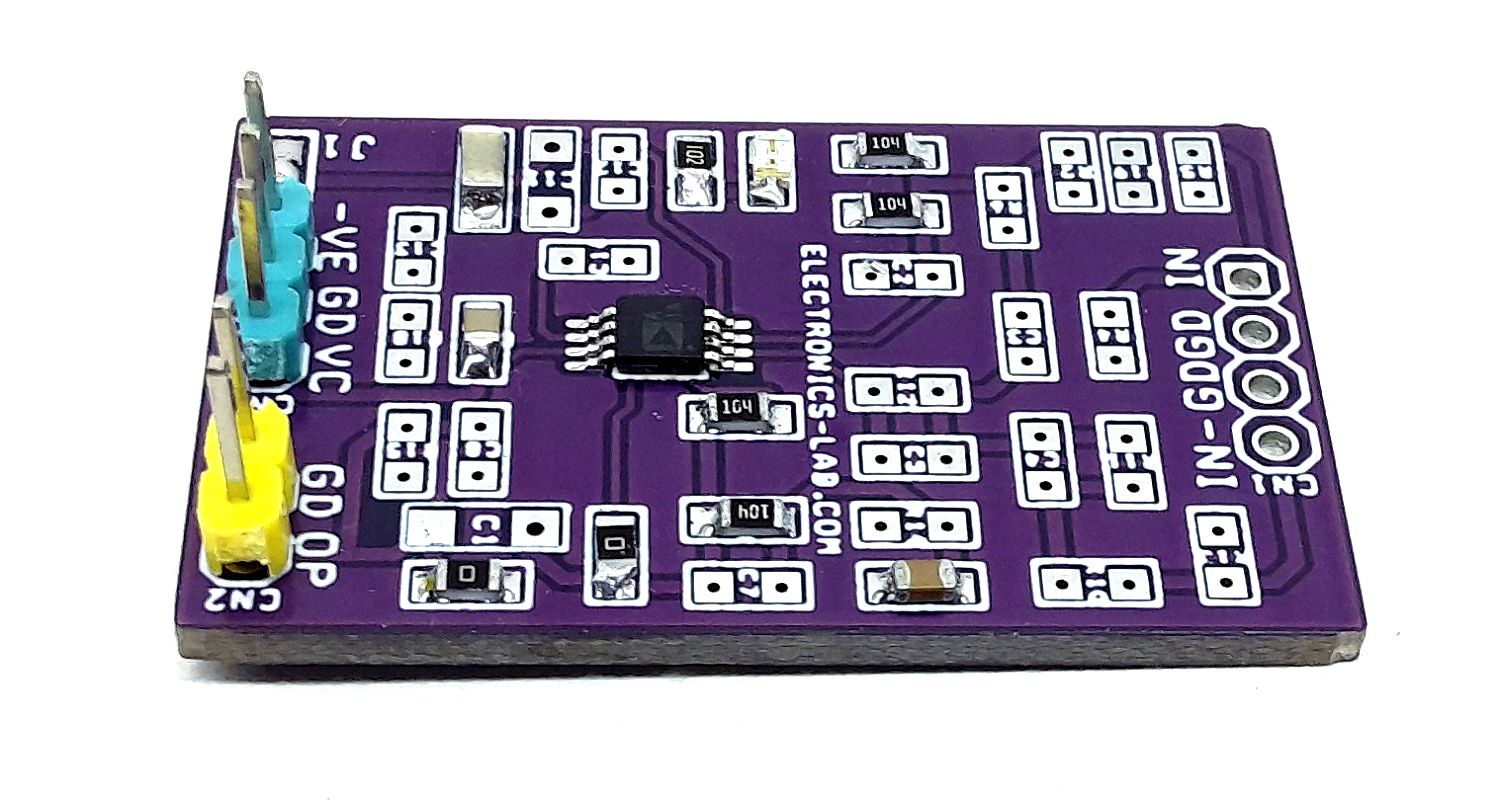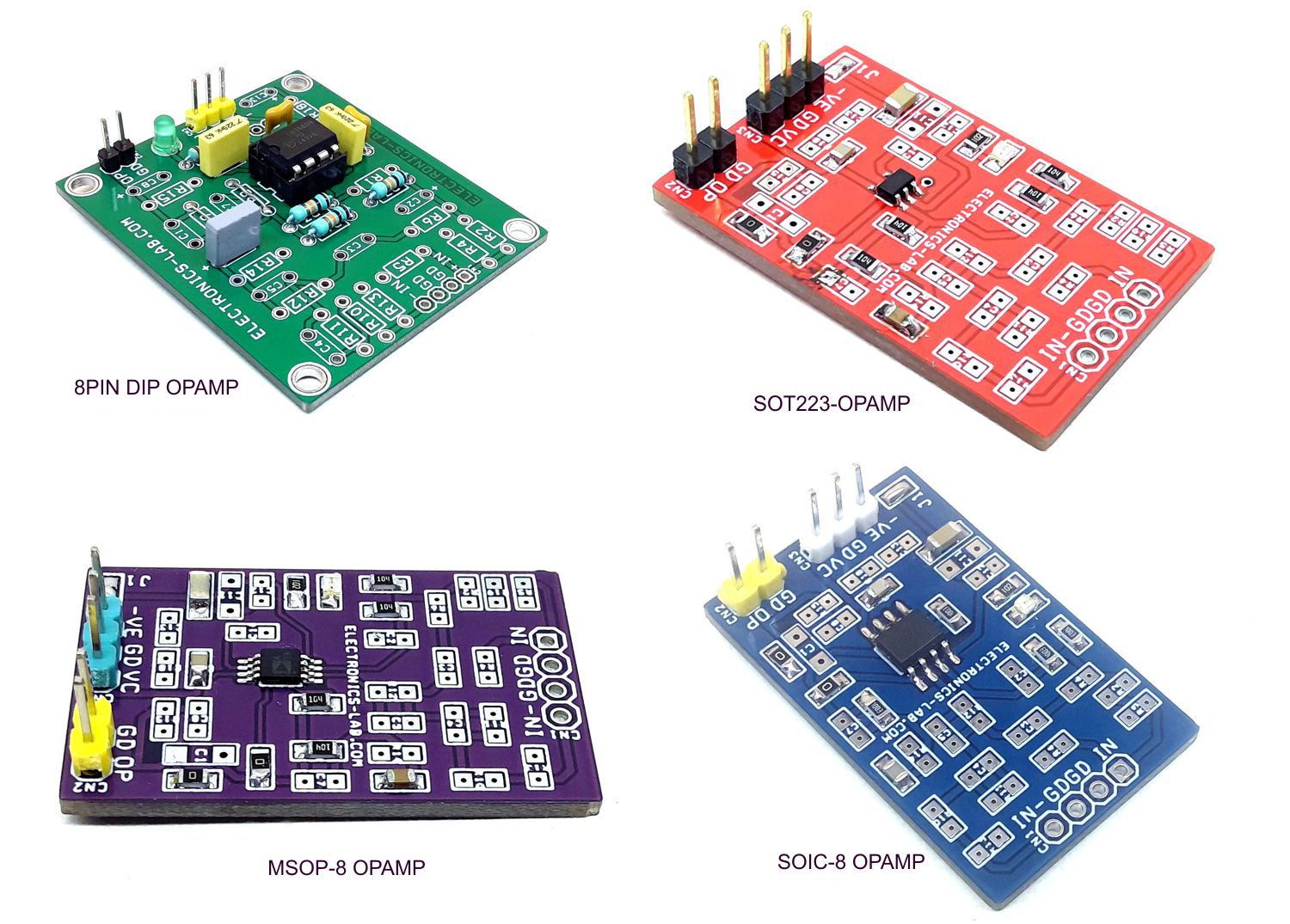 Video
OP777 Datasheet