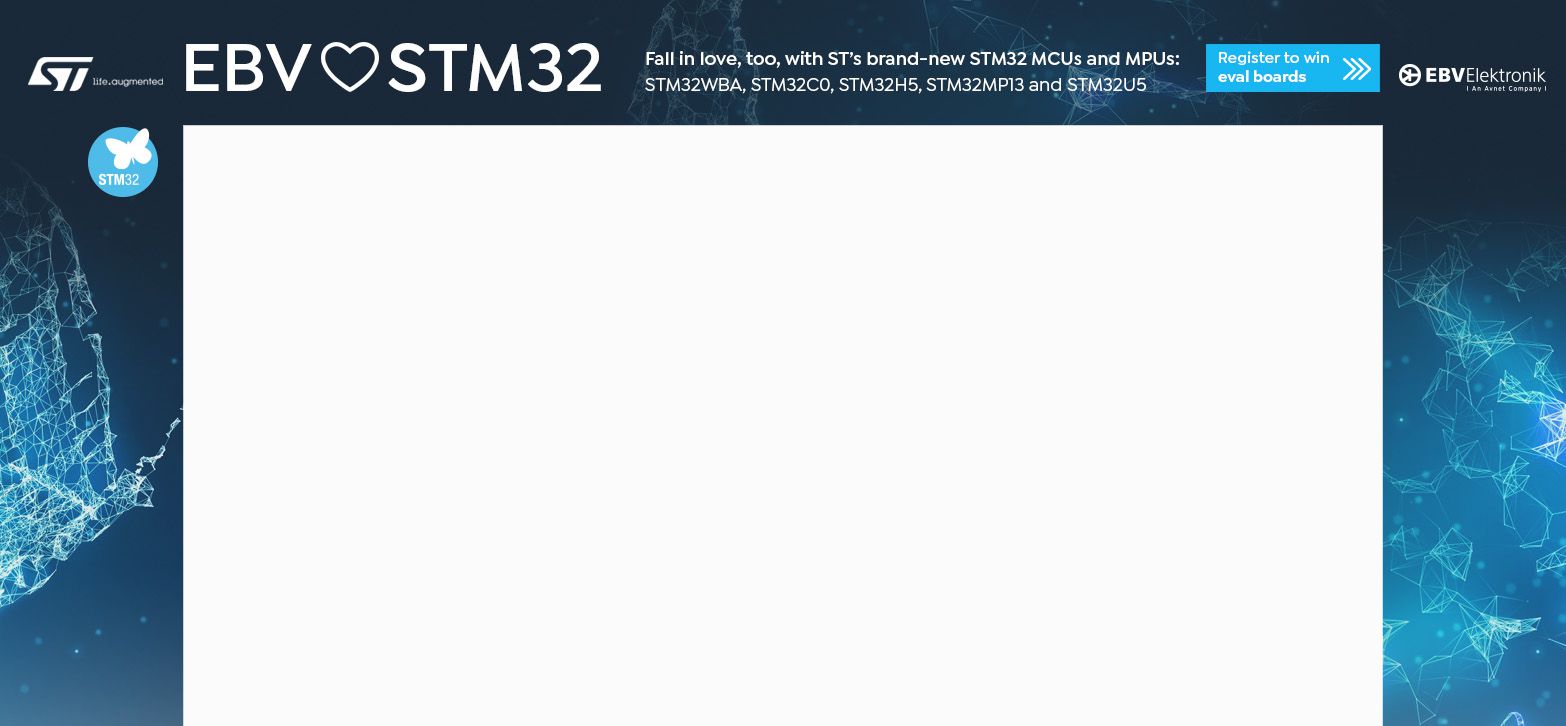 CMOS-TTL QUADRATURE ENCODER USING LS7084
Rajkumar Sharma

10.560 Views

easy

Tested

SKU: EL63764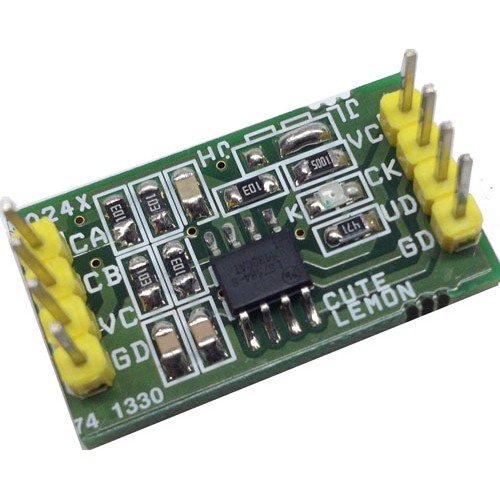 The quadrature LS7084 Module is a CMOS quadrature clock converter. Quadrature clocks derived from optical or magnetic encoders, when applied to the A and B inputs of the LS7084 are converted to strings of a Clock and an Up/down direction control. These outputs can be interfaced directly with standard Up/Down counters for direction and position sensing of the encoder.
J1 Jumper input selects between x1 and x4 modes of operation. A high level selects x4 mode and a low-level selects the x1 mode. In x4 mode, an output pulse is generated for every transition at either A or B input. In x1 mode, an output pulse is generated in one combined A/B input cycle.
Resistor R7-RBIAS (Pin 1) Input for external component connection. A resistor connected between this input and VSS adjusts the output clock pulse width (Tow). For proper operation, the output clock pulse width must be less than or equal to the A, B pulse separation (TOW £ TPS).
Note: Check Graph for R7- Bias Selection
Features
Supply 5V DC
+4.5V to +10V operation (VDD – VSS)
On Board Power LED
J1 Encoder pulse multiplication ( Jumper JL Close =1X, Jumper JH Close = X4)
Header Connector for Encoder Interface
X1 and X4 mode selection
Programmable output clock pulse width
On-chip filtering of inputs for optical or magnetic encoder applications.
TTL and CMOS compatible I/Os
Up to 16MHz output clock frequency
Schematic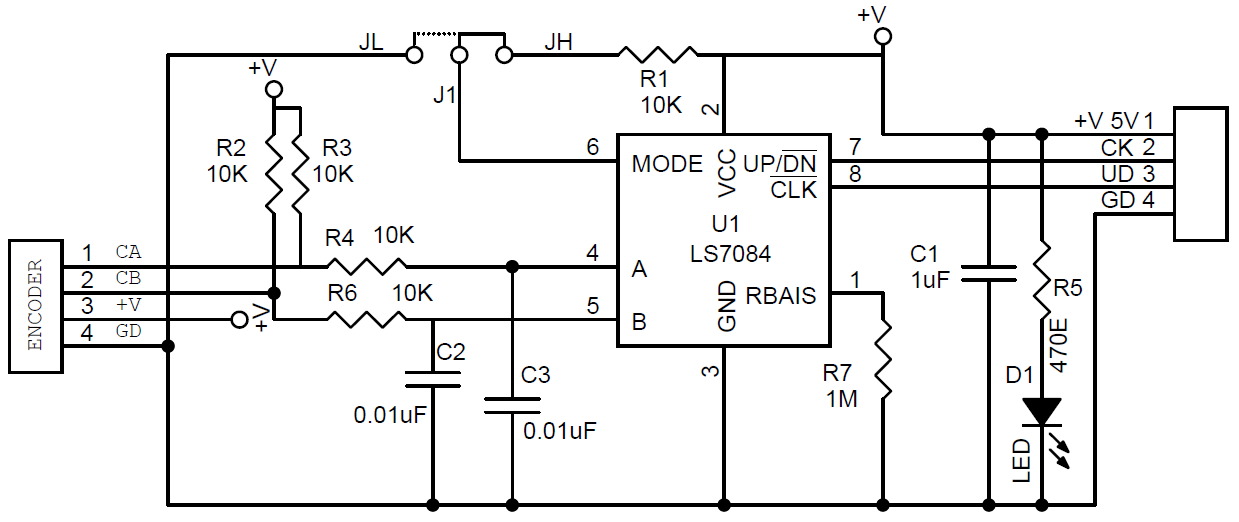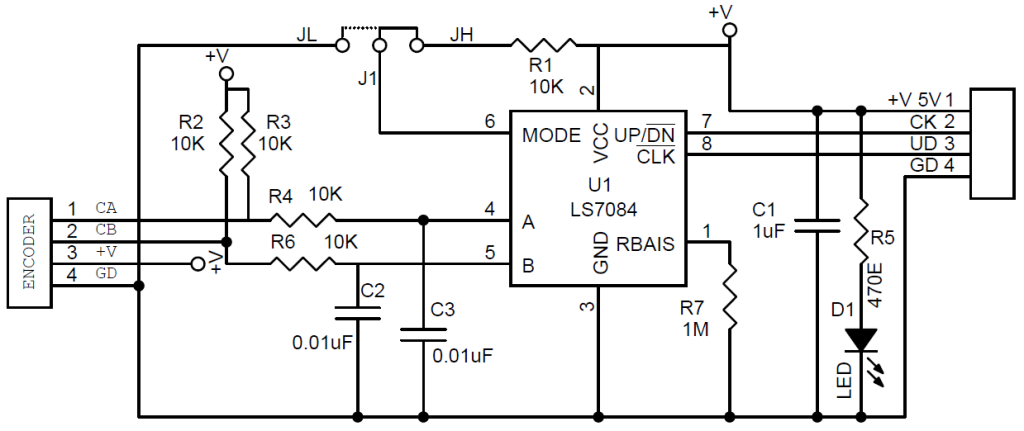 Parts List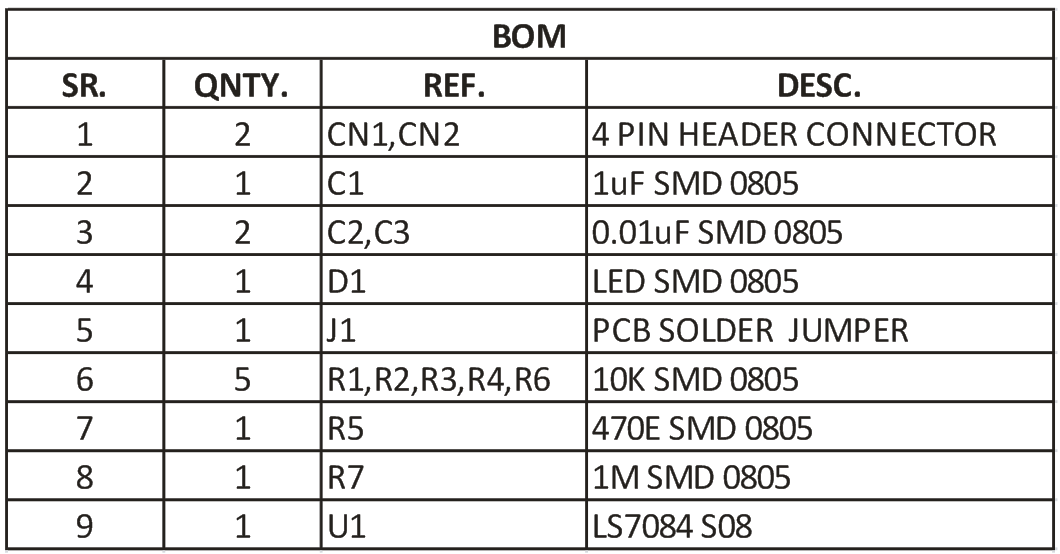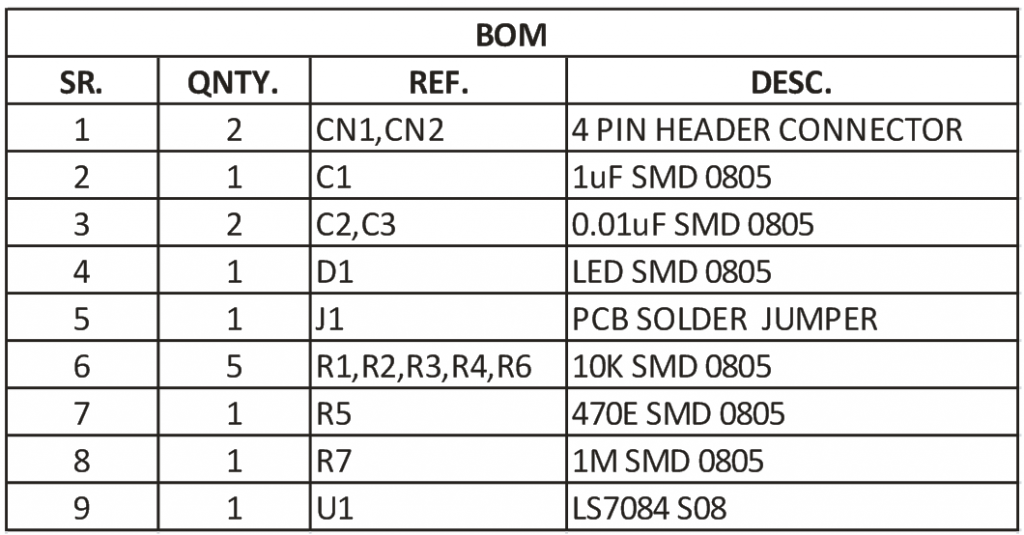 Diagram


Bias Selection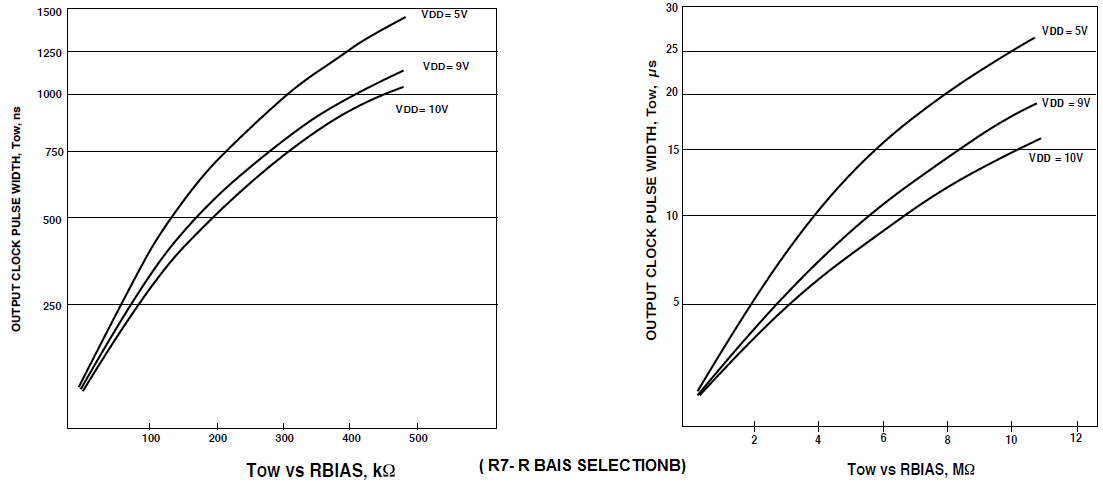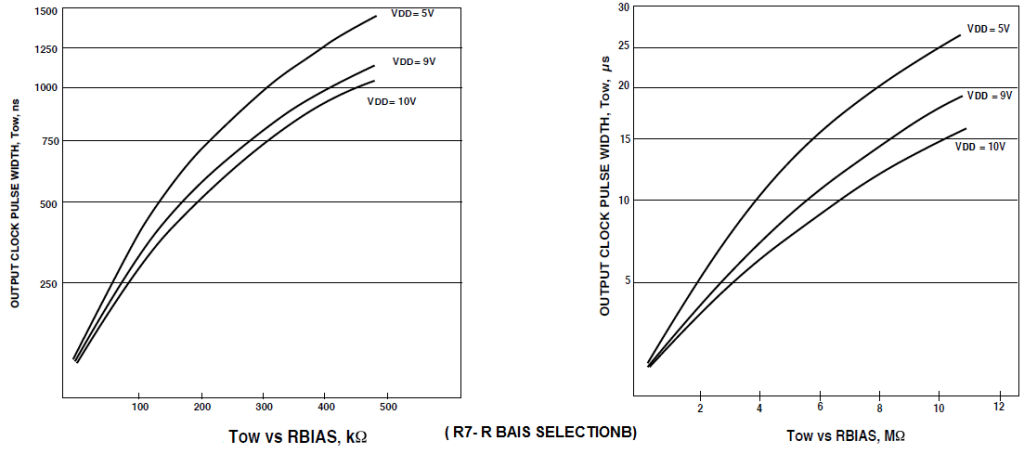 LS7084 Datasheet