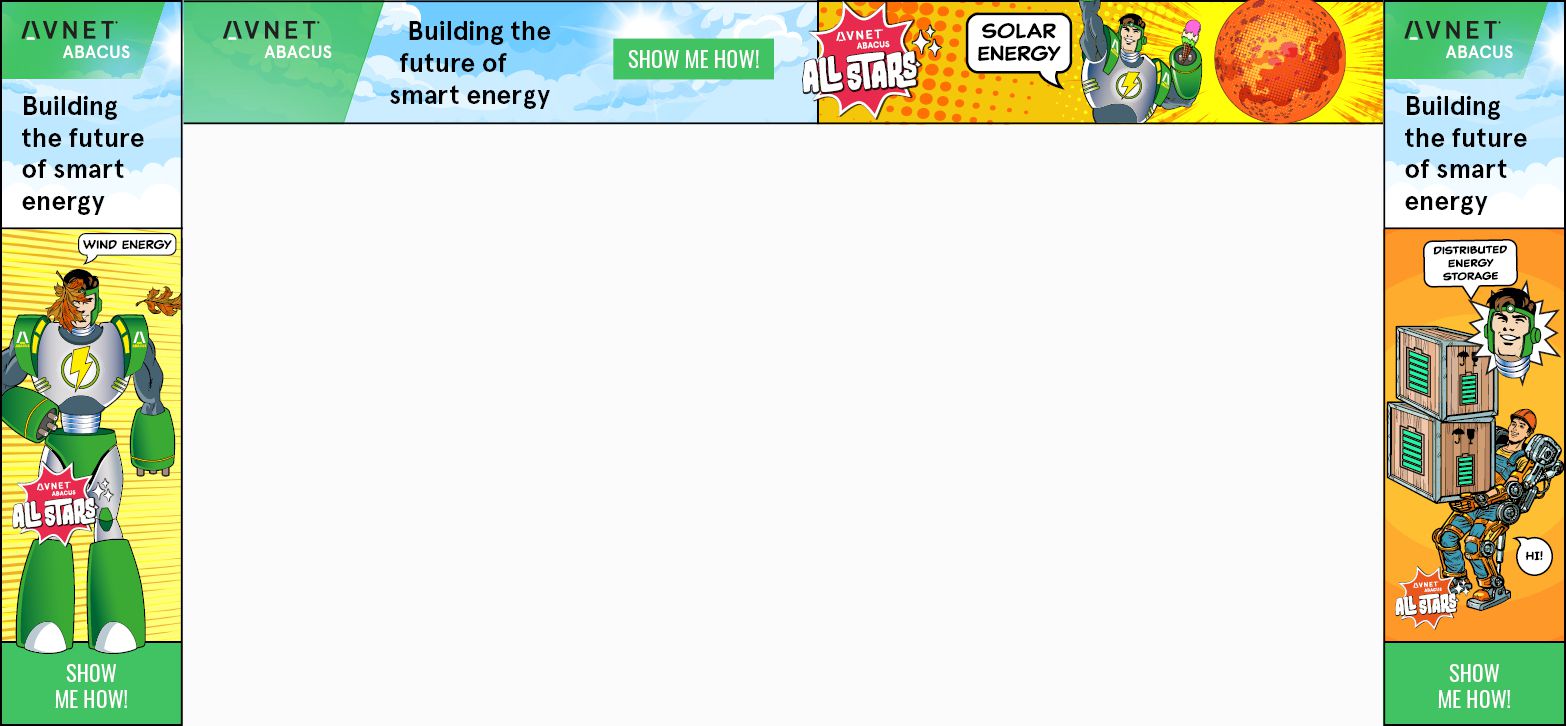 Microcontroller based running light controller
Rajkumar Sharma

19.938 Views

moderate

Tested

SKU: EL34738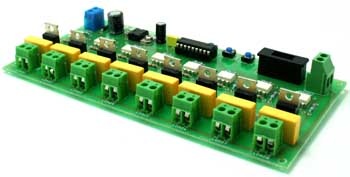 This project is a lights effects board using common bulbs.
Description
This project provides some lighting effect by the blinking pattern of the bulbs connected at its output. Up to 8 Bulbs can be connected in between connector CN2 to CN9 and AC power to control them should be connected at Connector CN10. DC Power should be applied at Connector CN11 in accordance with the polarity marked on this connector. Care should be taken while using this it as it contains Main Power on the board.
We can change the Blink pattern by the press of the SET switch and change the blinking speed by the press of the UP and DOWN keys on the PCB. Fuse F1 will protect the Kit from any possible short circuit and excess current flowing through it.
Features:
Microcontroller based design for greater flexibility and ease of control
Triac based switching of loads connected to the circuit
Industry standard isolation with the help of Opto enabled Triac Control
Fuse protection for AC output
SUPPLY 9-12V DC & 230V AC
LOAD-100W max on each output
Simple and easy to use 3 tactile switch enabled control of the project
PBT type connector for connecting supply (AC/DC) and TRIAC output on the PCB
Onboard regulator for regulated supply to the project
Diode protection for reverse polarity connection of DC supply to the PCB
Four mounting holes of 3.2 mm each
PCB dimensions 86 mm x 173 mm
Schematic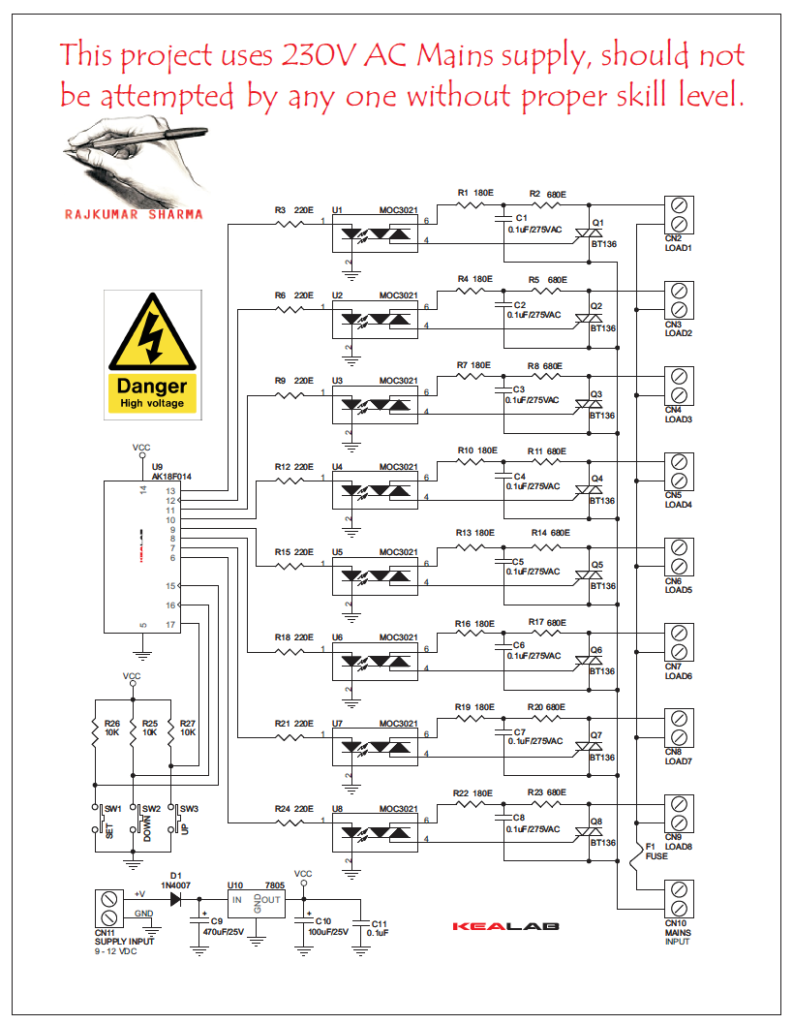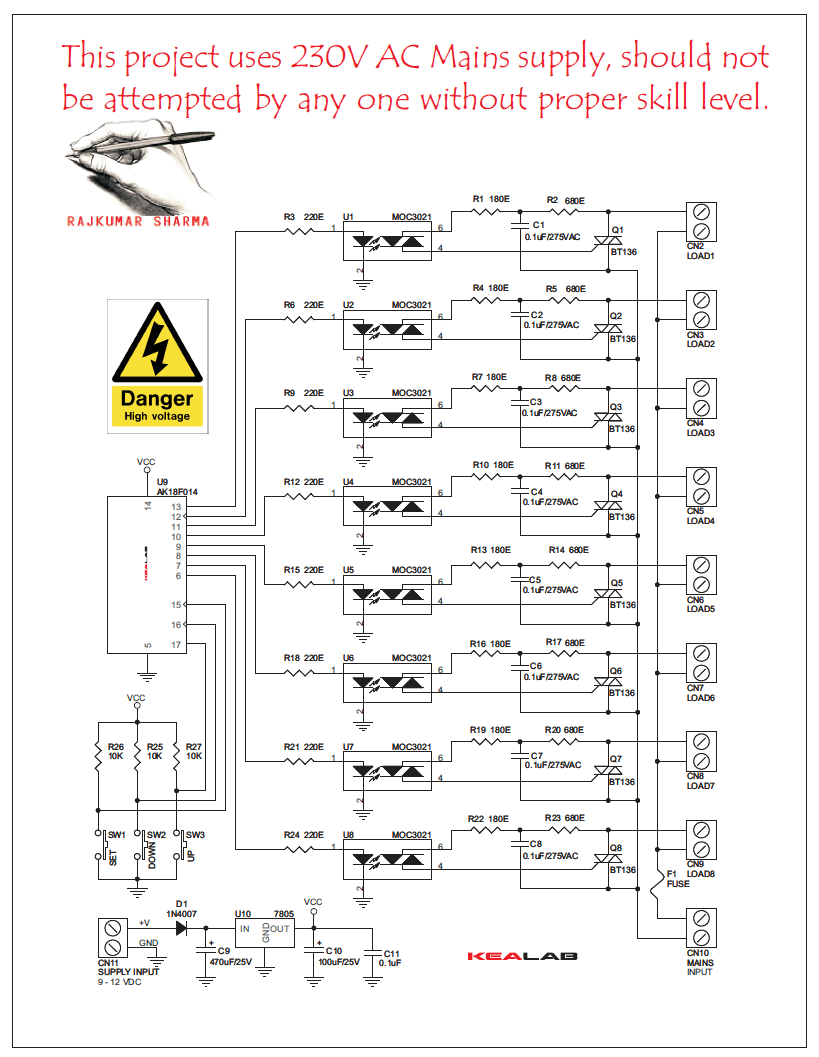 Parts List