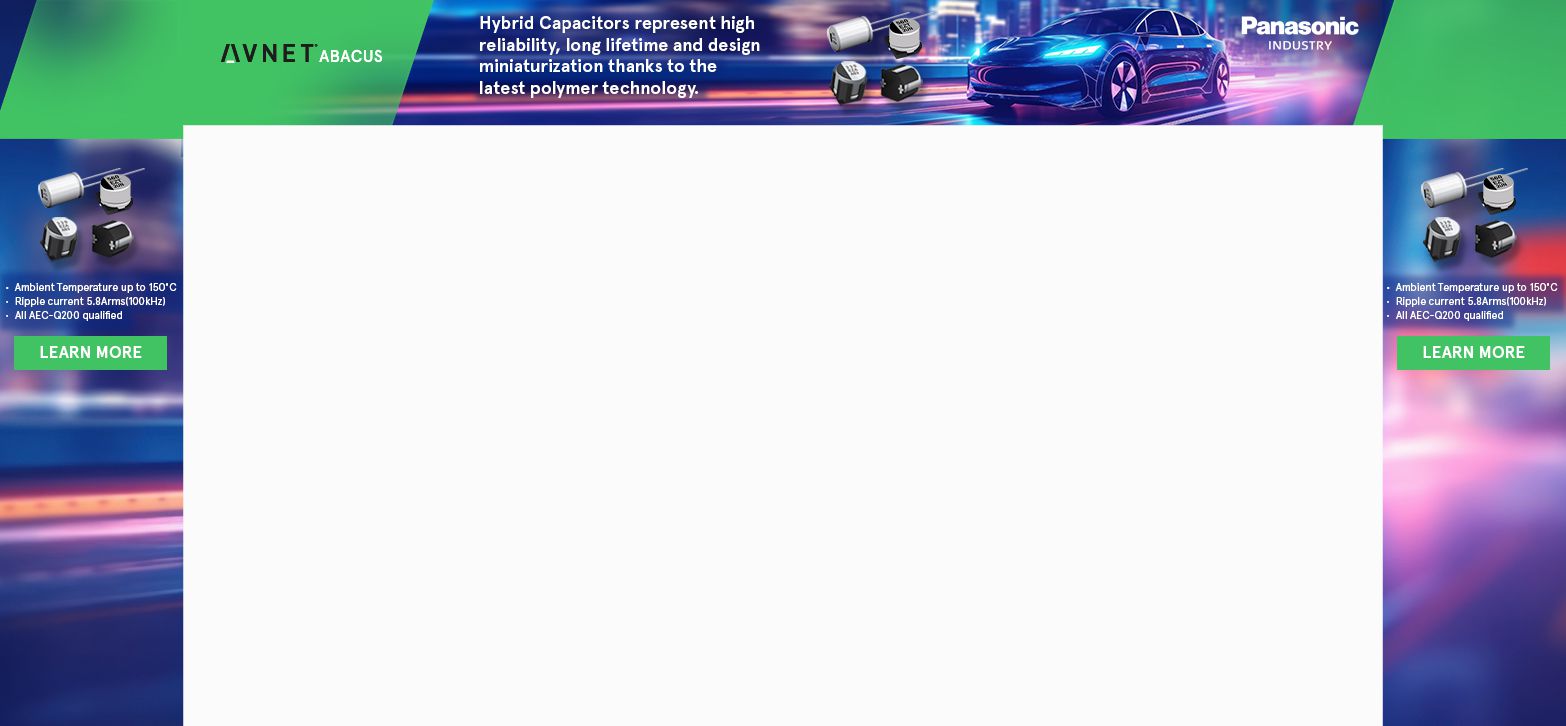 PWM Module with Dual Source/Sink Outputs using SG3525
Rajkumar Sharma

5.936 Views

easy

Tested

SKU: EL101444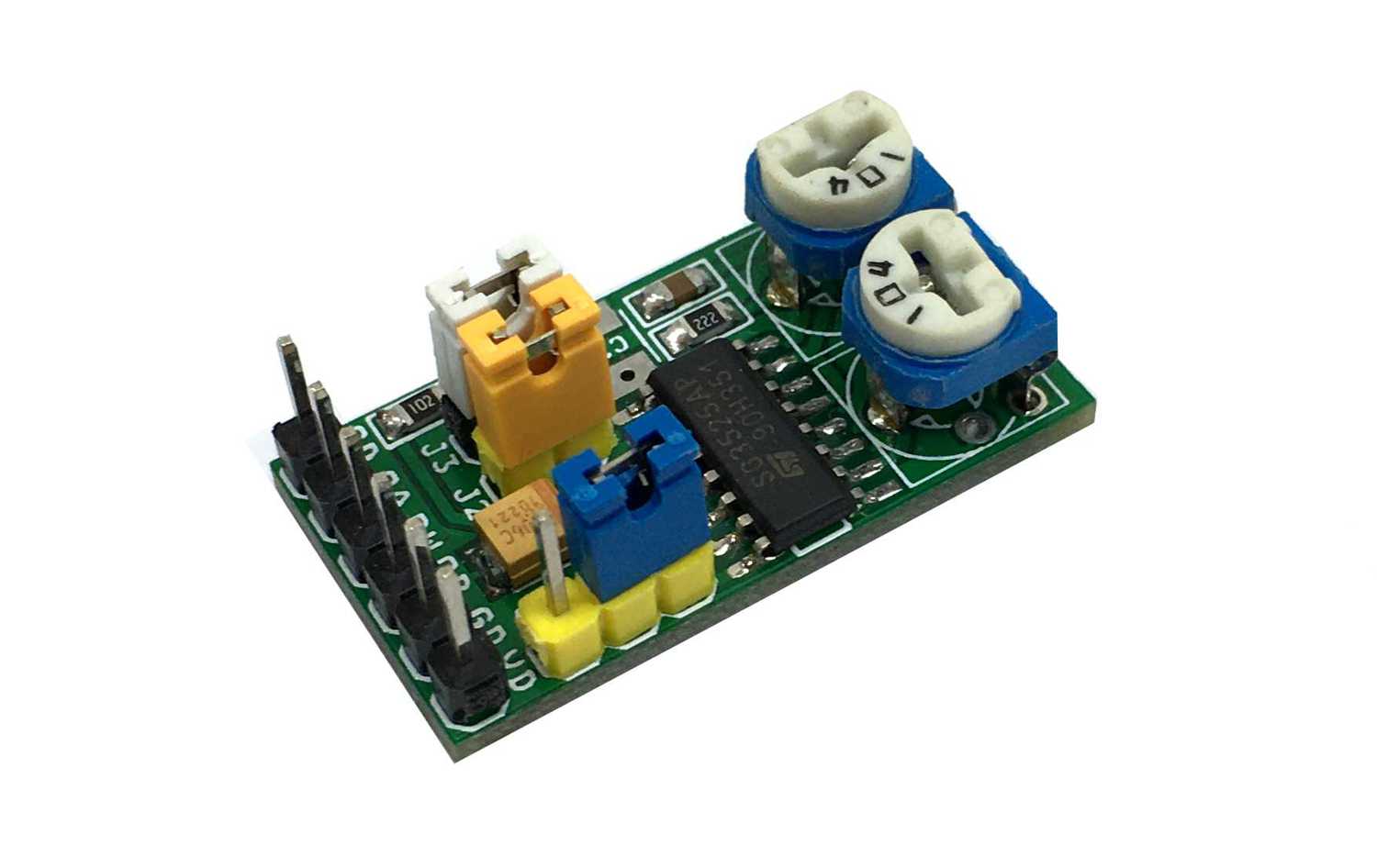 SG3525 PWM module is a great tool for every hobbyist. This circuit can be used in various applications such as switching power supply, DC-DC converter, DC motor speed controller, LED dimer, High voltage power supply, solenoid driver, and electronic DC load.  This low-cost pulse width modulator control circuit offers improved performance. The circuit has various options such as adjustable PWM, adjustable frequency, optional soft start, dual source/sink output with 50% duty cycle, single output with 0 to 100% duty cycle and output signal voltage level TTL-5V or 12V selection using a jumper. The 5V PWM signal is rated at low current hence don't draw more than 20mA. The 12V outputs are capable to drive a MOSFET directly.
This module also has the feature of dual source/sink outputs. The output stages are totem-pole design capable of sinking and sourcing in excess of 200mA. The output stage of the SG3525A features NOR logic resulting in a low output for an off−state, both outputs are capable to drive the gate of a MOSFET. Open the jumpers J2 and J3 to set the module for source/sink mode. In this mode output frequency is 105Hz to 3.2Khz. Use R2 10 Ohms for source and sink mode.
Note: This IC is capable to work at frequency 100 Hz to 400Khz.  Output frequency span is dependent on capacitor C3 value, we have used 0.1uF capacitor which set the frequency 215Hz to 6.5Khz, by changing capacitor value to 0.01uF frequency range would change to 2.2Khz to 65Khz.
Features
Supply 12V DC (8-12V)
Frequency 215Hz to 6.5Khz (Single Output Mode)
Duty Cycle 0 to 100%
Frequency 105 Hz to 3.2Khz Dual output Source/Sink
Duty Cycle Dual mode 0 to 50%
Soft start Optional (Mount C2 10/16V Capacitor for Soft start)
On Board Power LED
PCB Dimensions 29.85X 15.88 mm
Single Output (0 to 100% Duty Cycle)
Close Jumper J2 and J3
Trimmer Potentiometer P1 Duty Cycle Adjust 0 to 100%
Trimmer Potentiometer PR1 Frequency Adjust 215Hz to 6.5Khz
Jumper J1 output voltage level selection 5V or 12V
If soft start required: Mount C2 10uF/16V for soft start or Omit for normal operation
CN1 Pin 4-PW and GND provides output
Dual Outputs  ( 0 to 50% Duty Cycle)
Open Jumper J2 and J3
Trimmer Potentiometer P1 Duty Cycle Adjust 0 to 50%
Trimmer Potentiometer PR1 Frequency Adjust 105Hz to 3.2Khz
Jumper J1 output voltage level selection 5V or 12V
If soft start required: Mount C2 10uF/16V for soft start or Omit for normal operation
CN1 Pin 3 OPB and Pin 5 OPA dual source Sink outputs
Schematic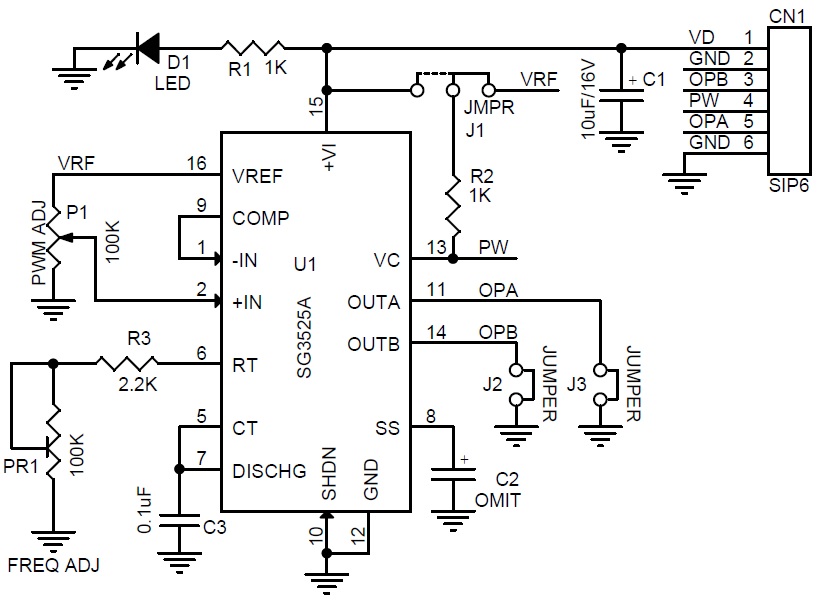 Parts List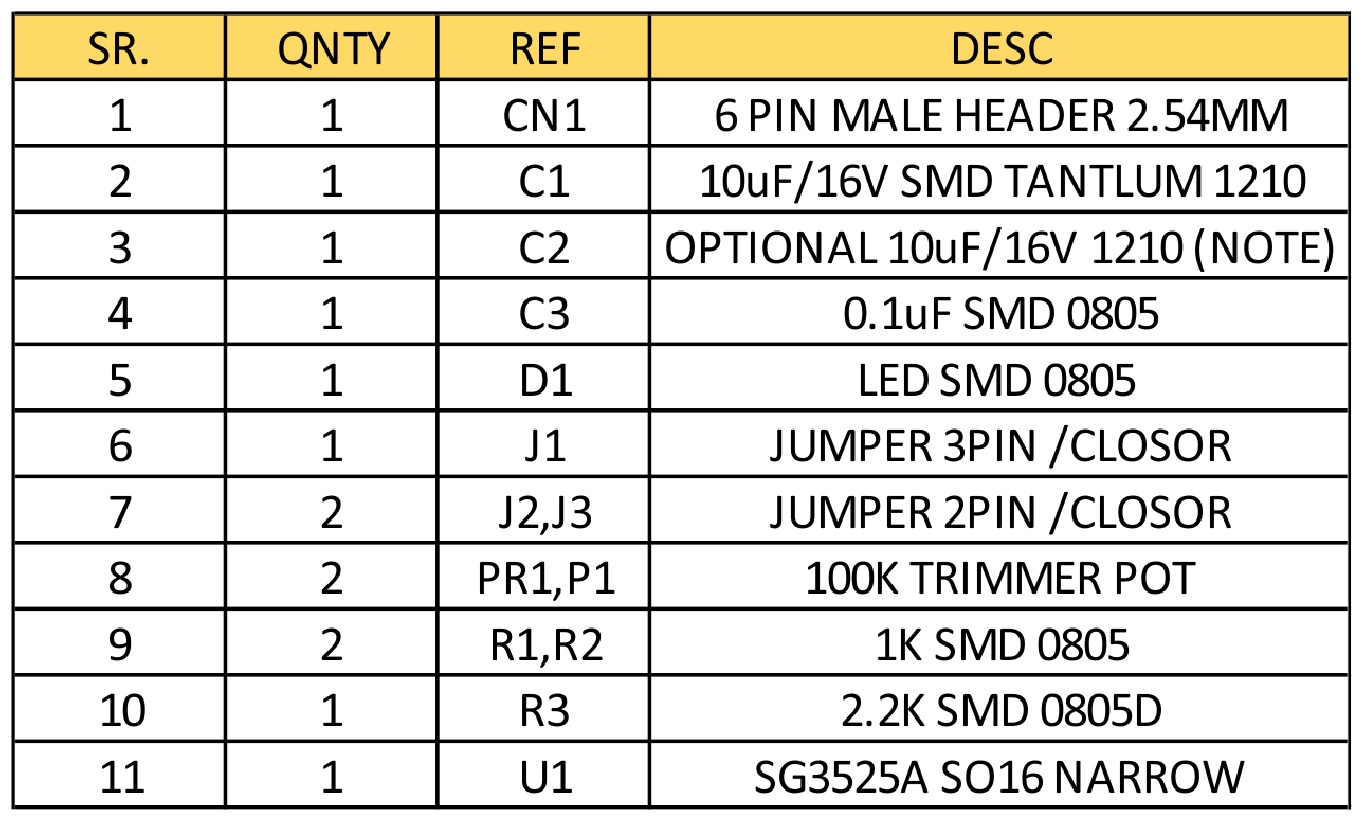 Connections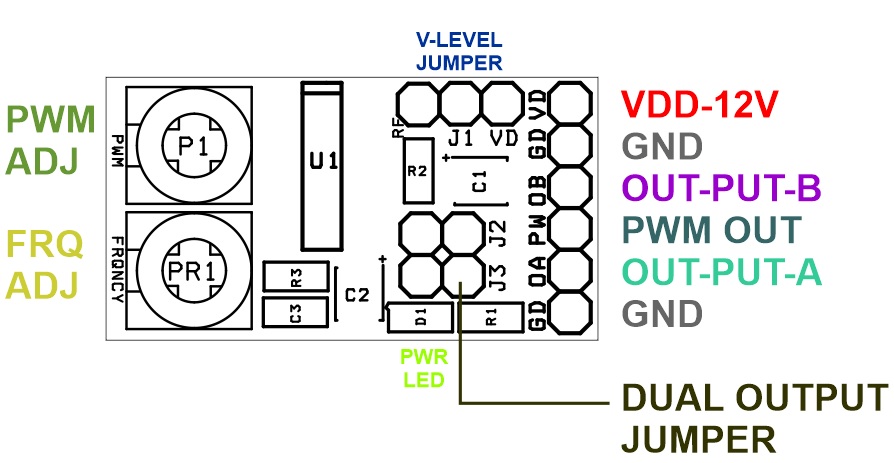 Gerber View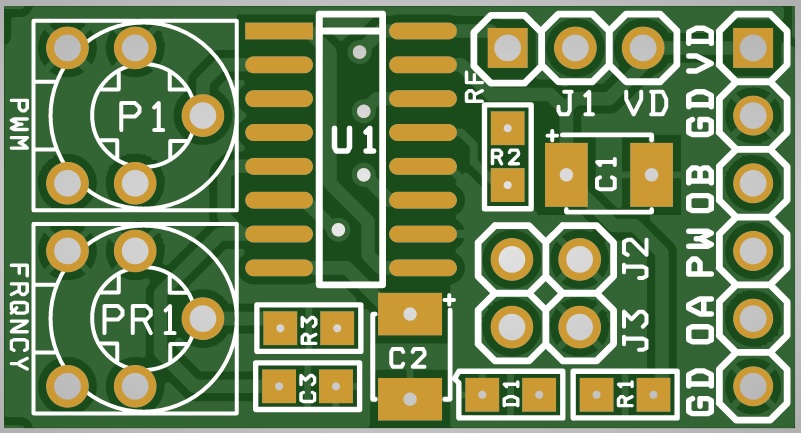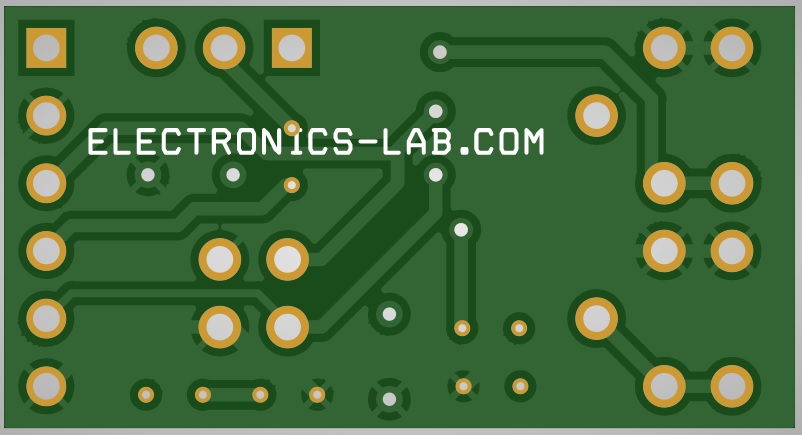 Photos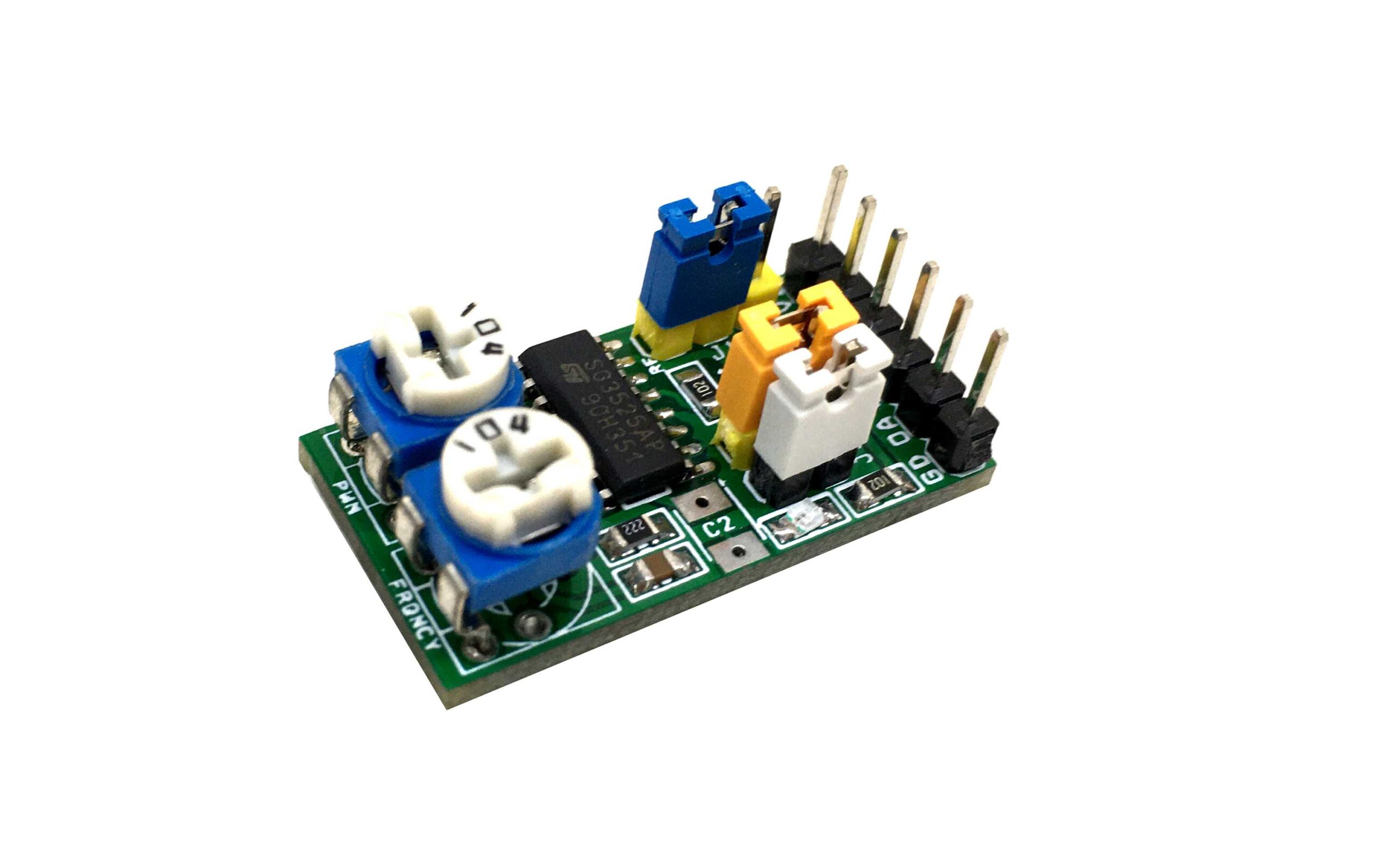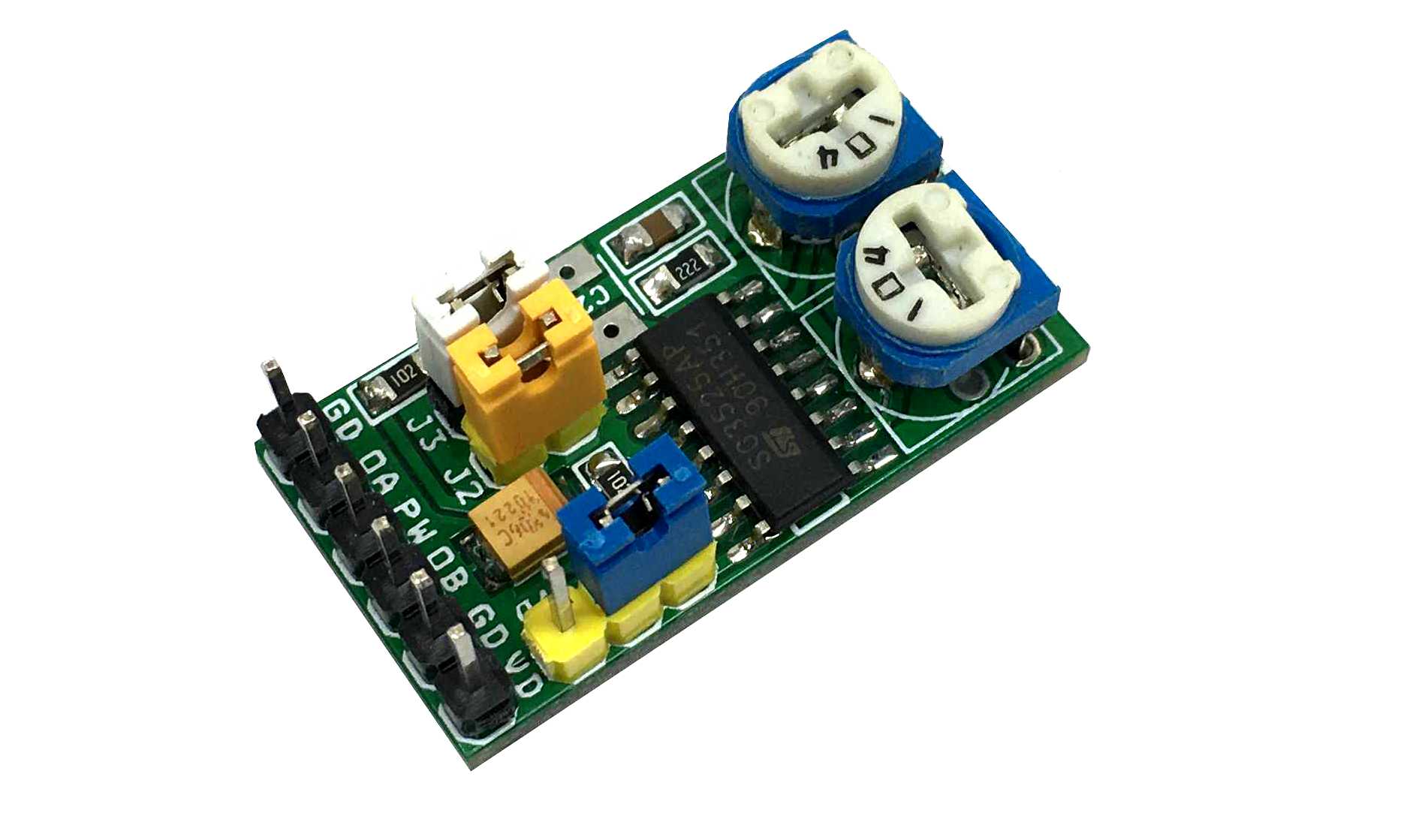 Video
SG3525  Datasheet