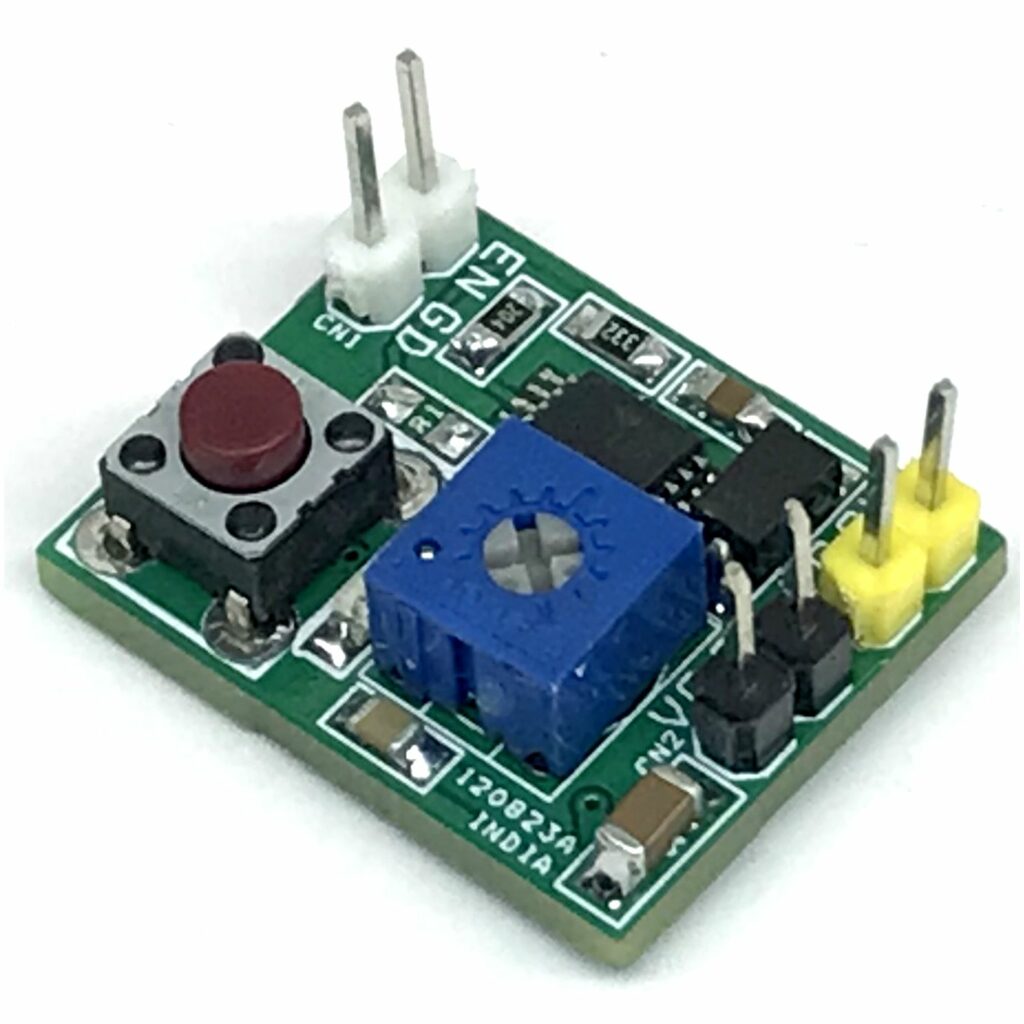 Solenoid, Relay, Valve Driver with Current Regulation
The project presented here is a PWM current driver for solenoids, Relays, and valves. The board will regulate the current with a well-controlled waveform to activate and reduce power dissipation at the same time. The solenoid current is ramped up fast to ensure the opening of the...
Continue Reading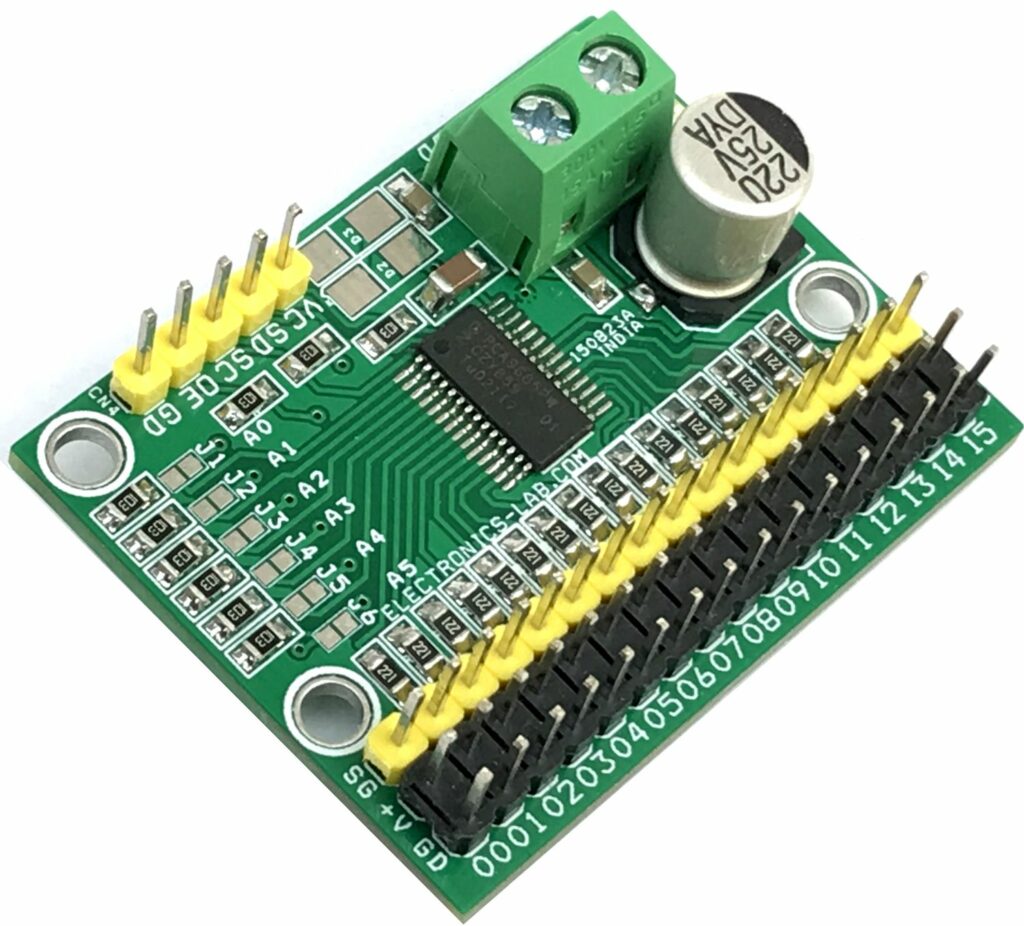 16 Channel RC Servo Driver with I2C Interface
This is a 16-channel servo driver that can drive 16 x RC servos over I2C interface. The project is built using PCA9685 chip, a 16-channel PWM generator that can drive 16-channel servos simultaneously. The board can be connected to Arduino or another microcontroller. Driving robots,...
Continue Reading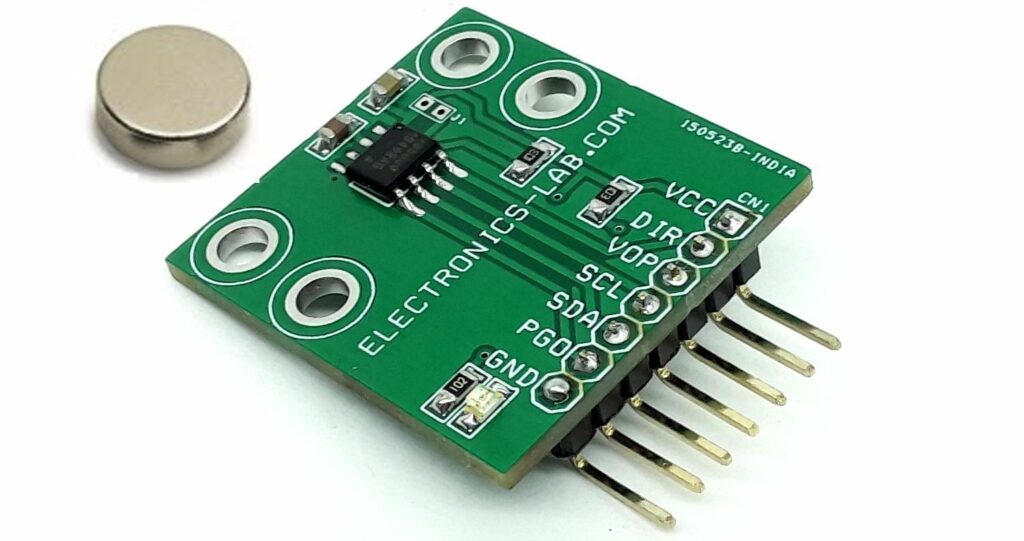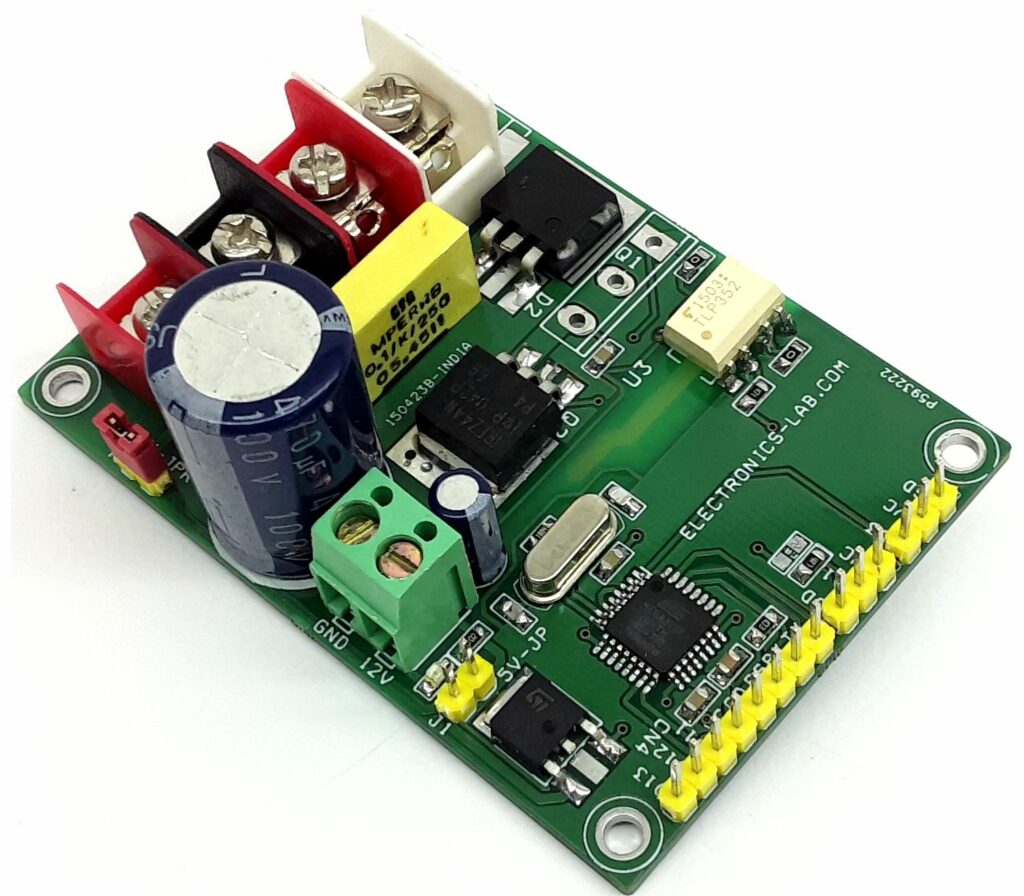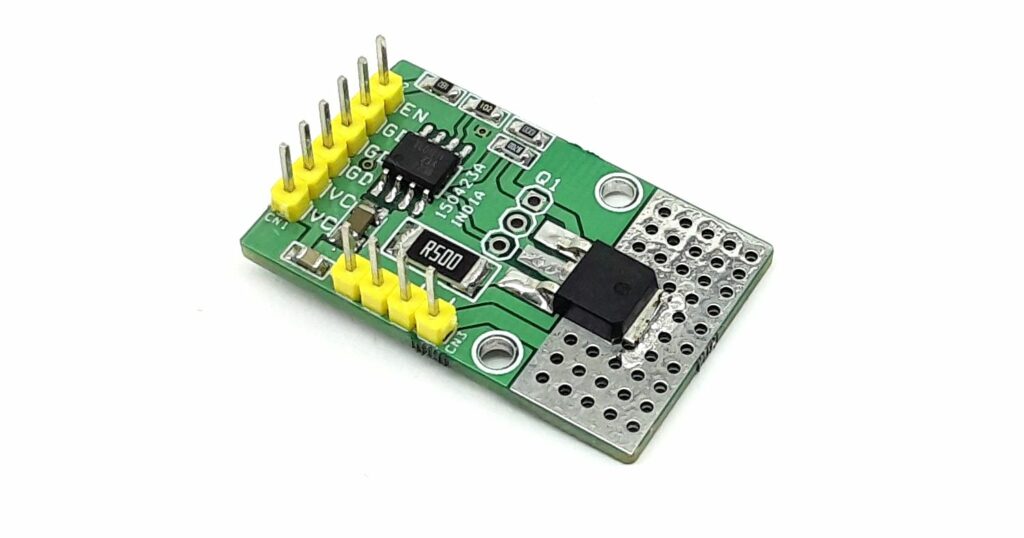 Linear Current Source LED Driver with Dimmer Input
The compact module shown here is a linear current source for LED driver and it's ideal for automotive LED lighting applications. The project is built using a TLD1211 chip from Infineon. The board provides supply to LEDs under the severe condition of automotive applications resulting...
Continue Reading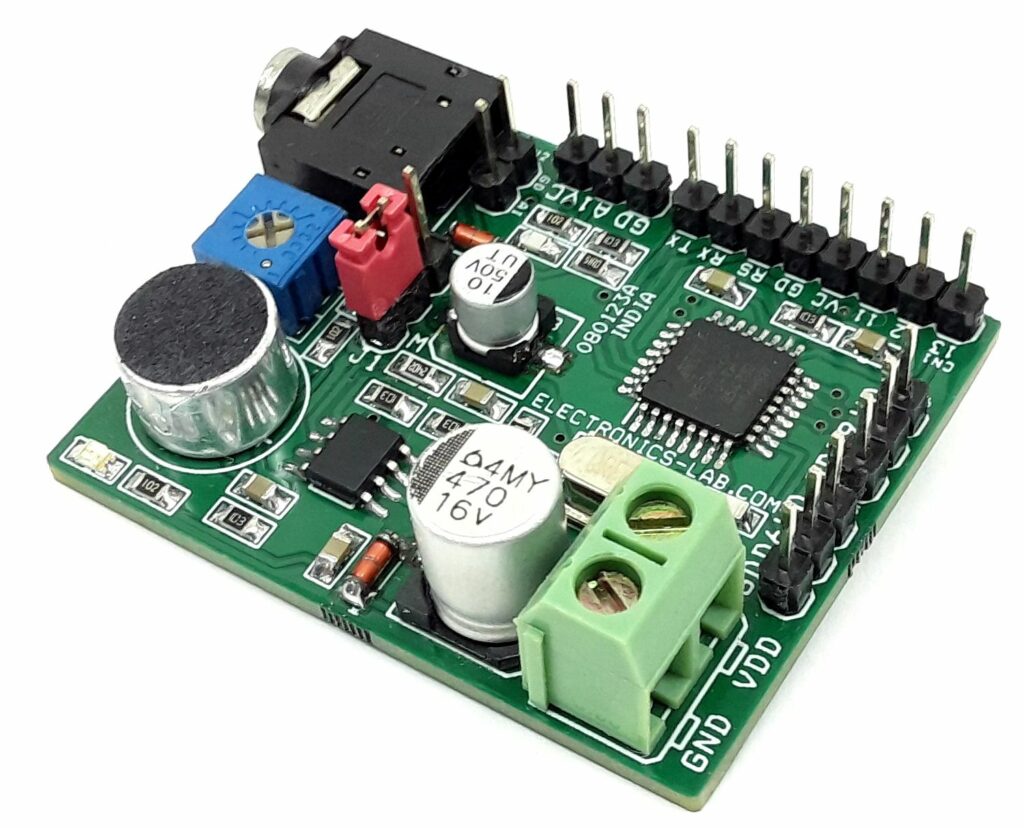 Sound to RC Servo Driver v2.0 – Arduino Compatible
The project presented here is made for applications such as Animatronics, Puppeteer, sound-responsive toys, and robotics. The board is Arduino compatible and consists of LM358 OPAMP, ATMEGA328 microcontroller, microphone, and a few other components. The project moves the RC servo once...
Continue Reading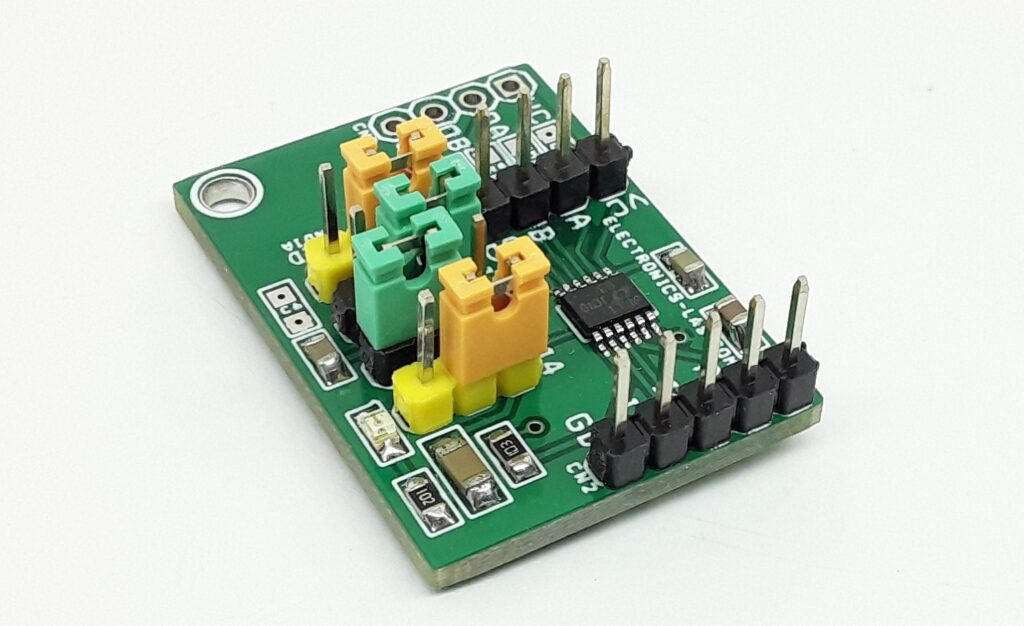 PWM to Voltage Converter – PWM to Voltage Output DAC
The project presented here is a dual 12-bit PWM-to-voltage output DAC with high accuracy. The board is based on the LTC2644 chip. The LTC2644 measures the period and pulse width of the PWM input signals and updates the voltage output DACs after each corresponding PWM input rising...
Continue Reading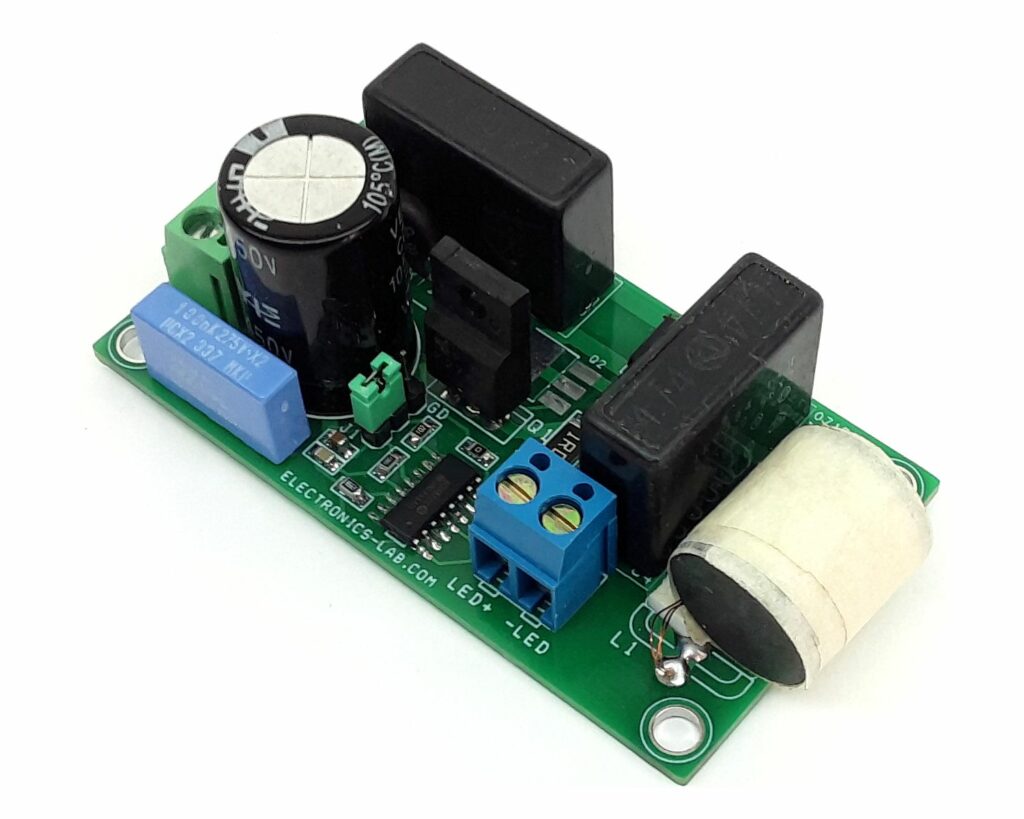 Join 97,426 other subscribers

Archives