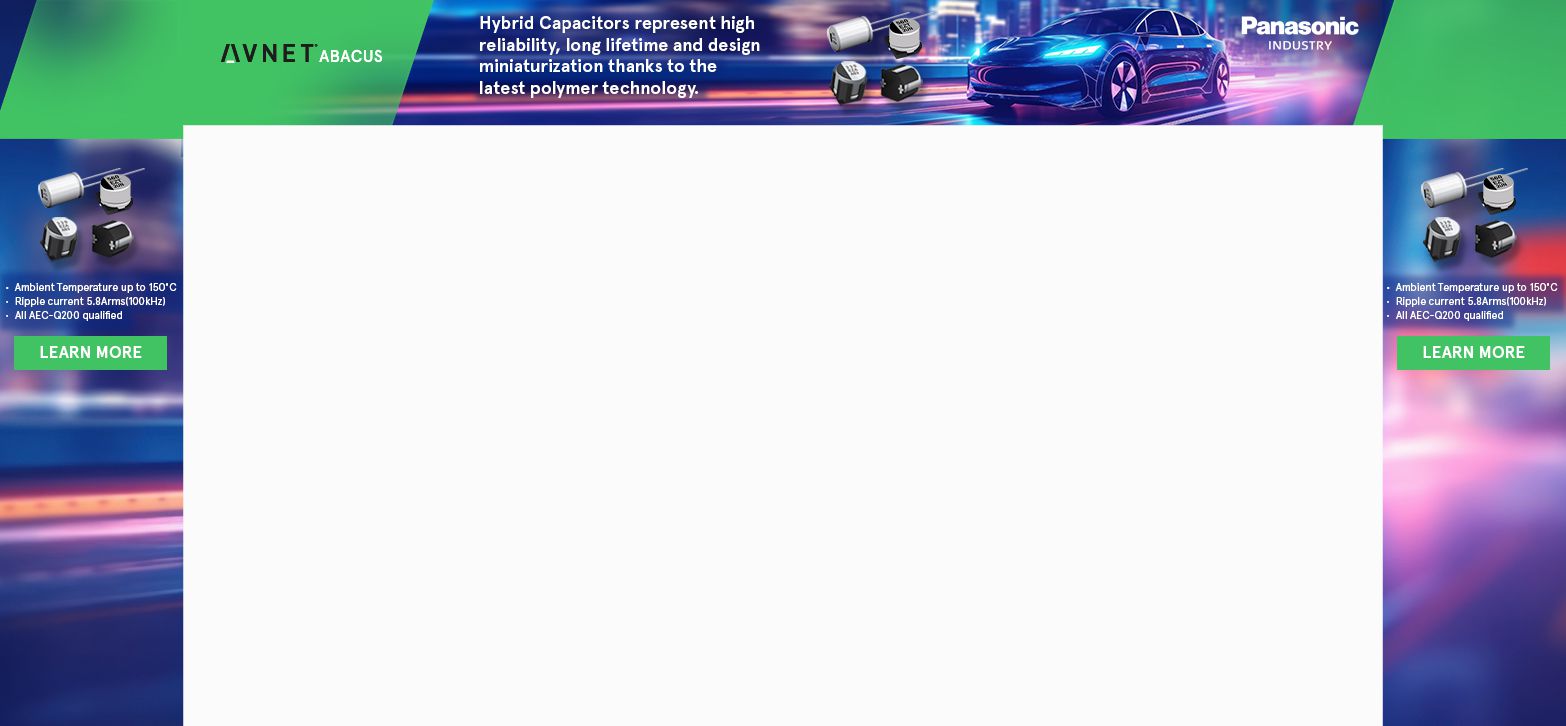 6V – 2.5Ah Sealed Lead-Acid Battery Charger
Rajkumar Sharma

245 Views

easy

Tested

SKU: EL117310
This dual-level float charger was designed for a 6V (three 2V cells) 2.5Ah battery. D2 LED was added for visual indication of charge completion, D3 indicates power, D4 LED presents overcharge condition, etc. 6V lead-acid battery charger is built using the UC3906 chip. UC3906 contains all of the necessary circuitry to optimally control the charge and hold cycle for sealed lead-acid batteries. UC3906 IC monitors and controls both the output voltage and current of the charger through three separate charge states; a high current bulk-charge state, a controlled over-charge, and a precision float-charge, or standby state. Optimum charging conditions are maintained over an extended temperature range with an internal reference that tracks the nominal temperature characteristics of the lead-acid cell. A typical standby supply current requirement of only 1.6mA allows these ICs to predictably monitor ambient temperatures. Separate voltage loop and current limit amplifiers regulate the output voltage and current levels in the charger by controlling the onboard driver. Voltage and current sense comparators are used to sense the battery condition and respond with logic inputs to the charge state logic.
A charge enable comparator with a trickle bias output can be used to implement a low current turn-on mode of the charger, preventing high current charging during abnormal conditions such as a shorted battery cell. Other features include a supply under-voltage sense circuit with a logic output to indicate when input power is present. In addition, the over-charge state of the charger can be externally monitored and terminated using the over-charge indicate output and over-charge terminate input.
Note: The circuit is configured to charge 6V – 2.5 to 4.5Ah Battery. Higher current and voltage batteries can be charged by changing resistors values, refer to the datasheet of UC3906 for the same.
Do not populate the following components: CN3, R14, R16, R17, R18 they are optional for microcontroller interface/control.
Features
Input Supply Voltage  0V to 13V DC, 1Amp – 2Amp
Bulk Charge Rate 500mA
5AH To 4.5AH Battery Can be Charged
Start-up Trickle Current 10mA
Start-up voltage 5.1V
Bulk to OC Transition Voltage 7.125V
OC Voltage 5V
Float Voltage 7.0V
Float to Bulk Transition Voltage 6.3V
OC Terminate Current 50mA
On-Board Power LED
Over Charge LED
Fully Charged LED
Schematic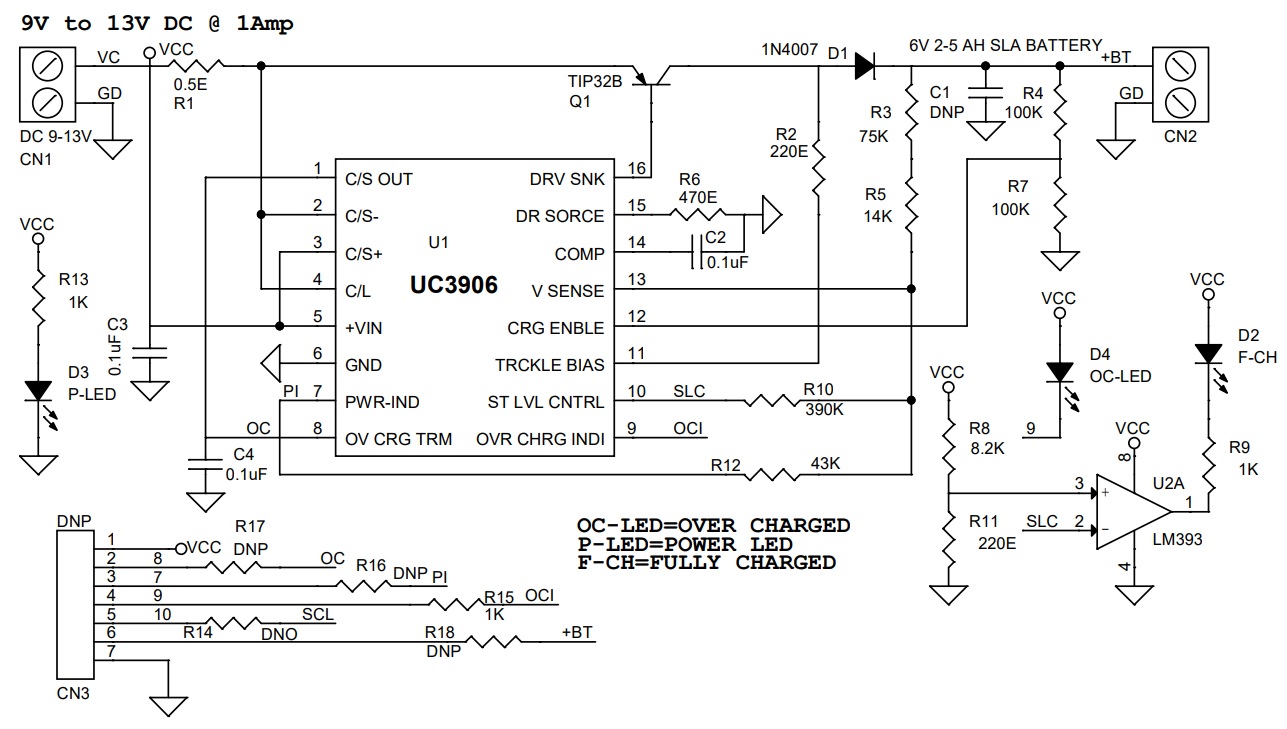 Parts List
| NO | QNTY | REF. | DESC. | MANUFACTURER | SUPPLIER | PART NO |
| --- | --- | --- | --- | --- | --- | --- |
| 1 | 1 | CN1 | 2 PIN SCREW TERMINAL PITCH 5.08MM | PHOENINX | DIGIKEY | 277-1247-ND |
| 2 | 1 | CN2 | 2 PIN SCREW TERMINAL PITCH 5.08MM | PHOENINX | DIGIKEY | 277-1247-ND |
| 3 | 5 | C1,CN3,R16,R17,R18 | DNP | | | |
| 4 | 3 | C2,C3,C4 | 0.1uF/50V SMD SIZE 0805 | MURATA/YAGEO | DIGIKEY | |
| 5 | 1 | D1 | 1N4007 SMD | SMC DIODE | DIGIKEY | 1655-1N4007FLTR-ND |
| 6 | 1 | D2 | 3MM LED GREEN | AMERICAN OPTO | DIGIKEY | 2460-L314GT-ND |
| 7 | 1 | D3 | 3MM LED YELLOW | AMERICAN OPTO | DIGIKEY | 2460-L314YD-ND |
| 8 | 1 | D4 | 3 MM LED RED | AMERICAN OPTO | DIGIKEY | 2460-L314ET-ND |
| 9 | 1 | Q1 | TIP32B | ONSEMI | DIGIKEY | TIP32BOS-ND |
| 10 | 1 | R1 | 0.5E 1% SMD SIZE 2512 | MURATA/YAGEO | DIGIKEY | |
| 11 | 2 | R2,R11 | 220E 1% SMD SIZE 0805 | MURATA/YAGEO | DIGIKEY | |
| 12 | 1 | R3 | 75K 1% SMD SIZE 0805 | MURATA/YAGEO | DIGIKEY | |
| 13 | 2 | R4,R7 | 100K 1% SMD SIZE 0805 | MURATA/YAGEO | DIGIKEY | |
| 14 | 1 | R5 | 14K 1% SMD SIZE 0805 | MURATA/YAGEO | DIGIKEY | |
| 15 | 1 | R6 | 470E 1% SMD SIZE 0805 | MURATA/YAGEO | DIGIKEY | |
| 16 | 1 | R8 | 8.2K 1% SMD SIZE 0805 | MURATA/YAGEO | DIGIKEY | |
| 17 | 3 | R9,R13,R15 | 1K 1% SMD SIZE 0805 | MURATA/YAGEO | DIGIKEY | |
| 18 | 1 | R10 | 390K 1% SMD SIZE 0805 | MURATA/YAGEO | DIGIKEY | |
| 19 | 1 | R12 | 43K 1% SMD SIZE 0805 | MURATA/YAGEO | DIGIKEY | |
| 20 | 1 | R14 | DNO | | DIGIKEY | |
| 21 | 1 | U1 | UC3906 | TI | DIGIKEY | 296-11621-ND |
| 22 | 1 | U2 | LM393 | ONSEMI | DIGIKEY | LM393EDR2GOSCT-ND |
| 23 | 1 | U2 SOCKET | DIP 16 IC SOCKET | ADAM TECH | DIGIKEY | 2057-ICS-316-T-ND |
Connections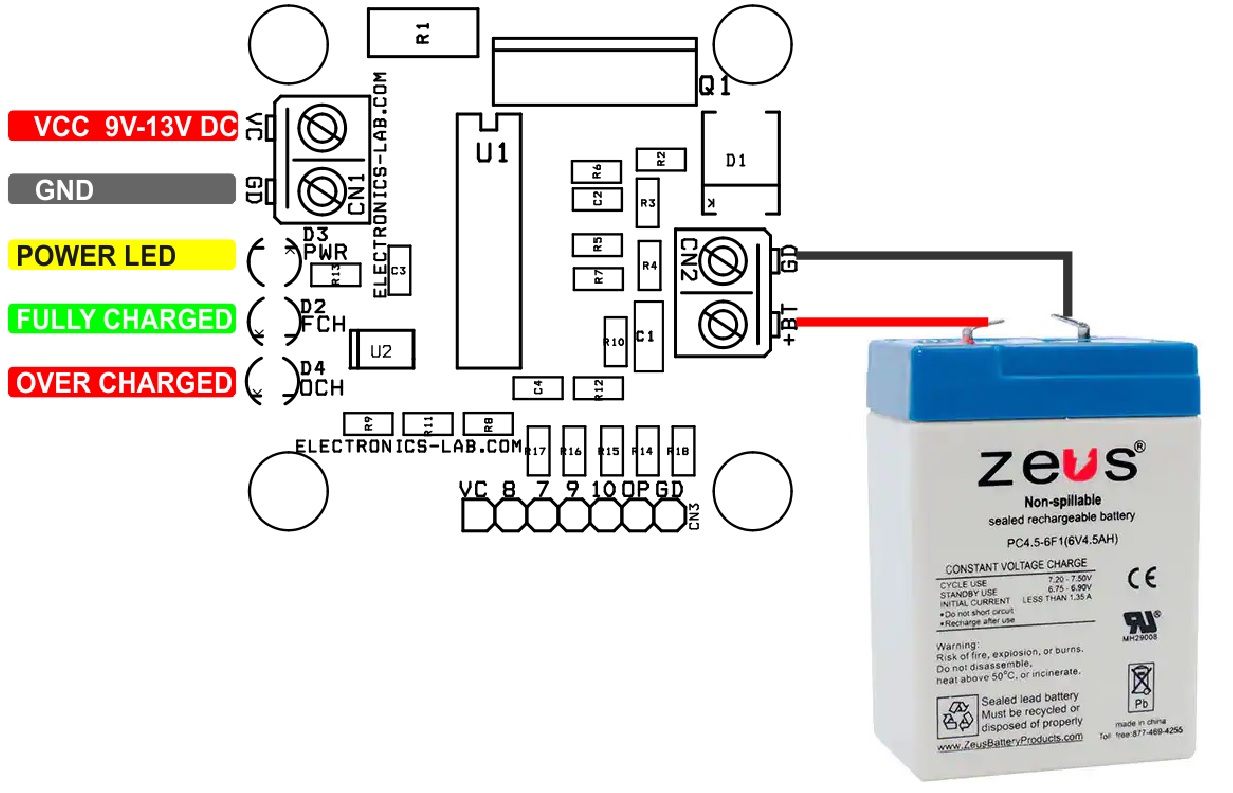 Gerber View
Photos
UC3906 Datasheet