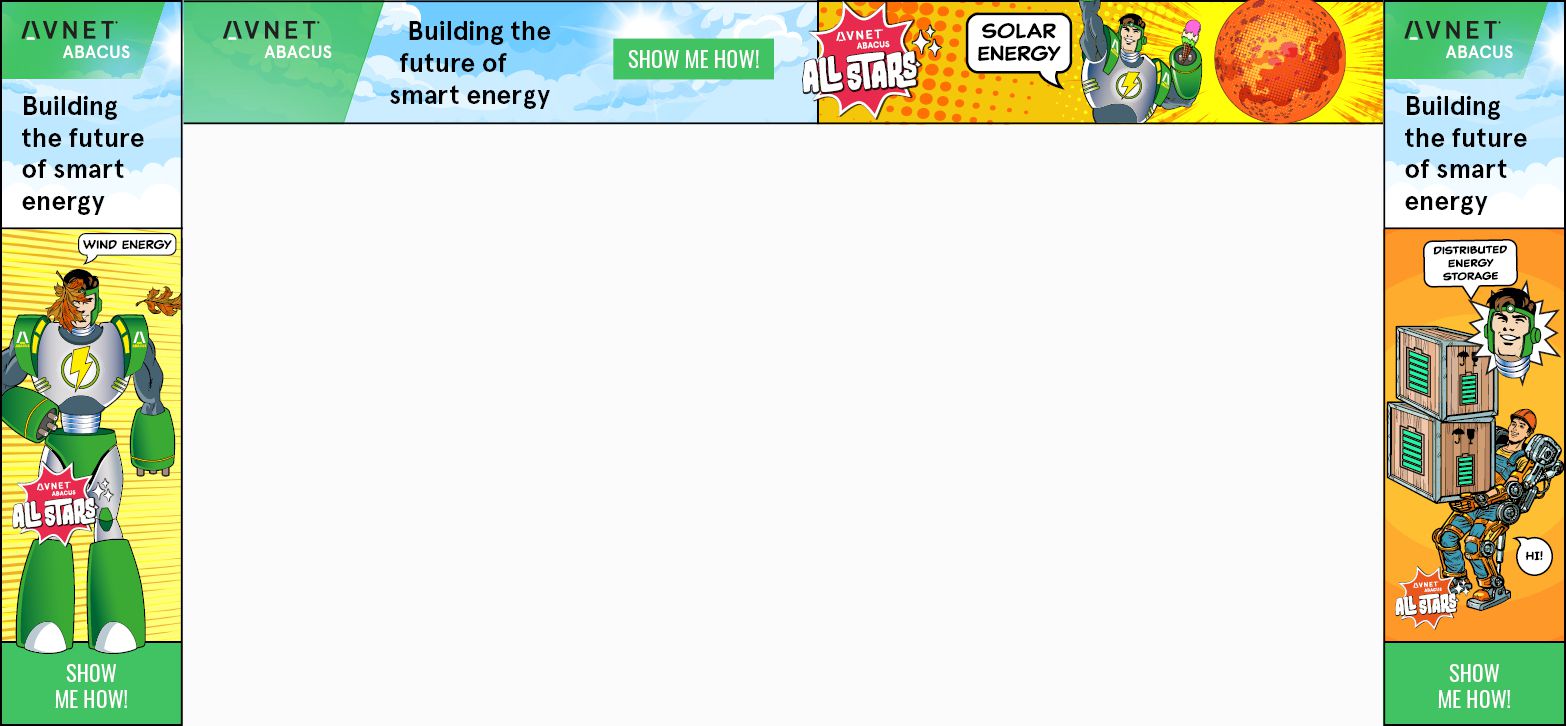 HV Nixie DC-DC Switching Power Supply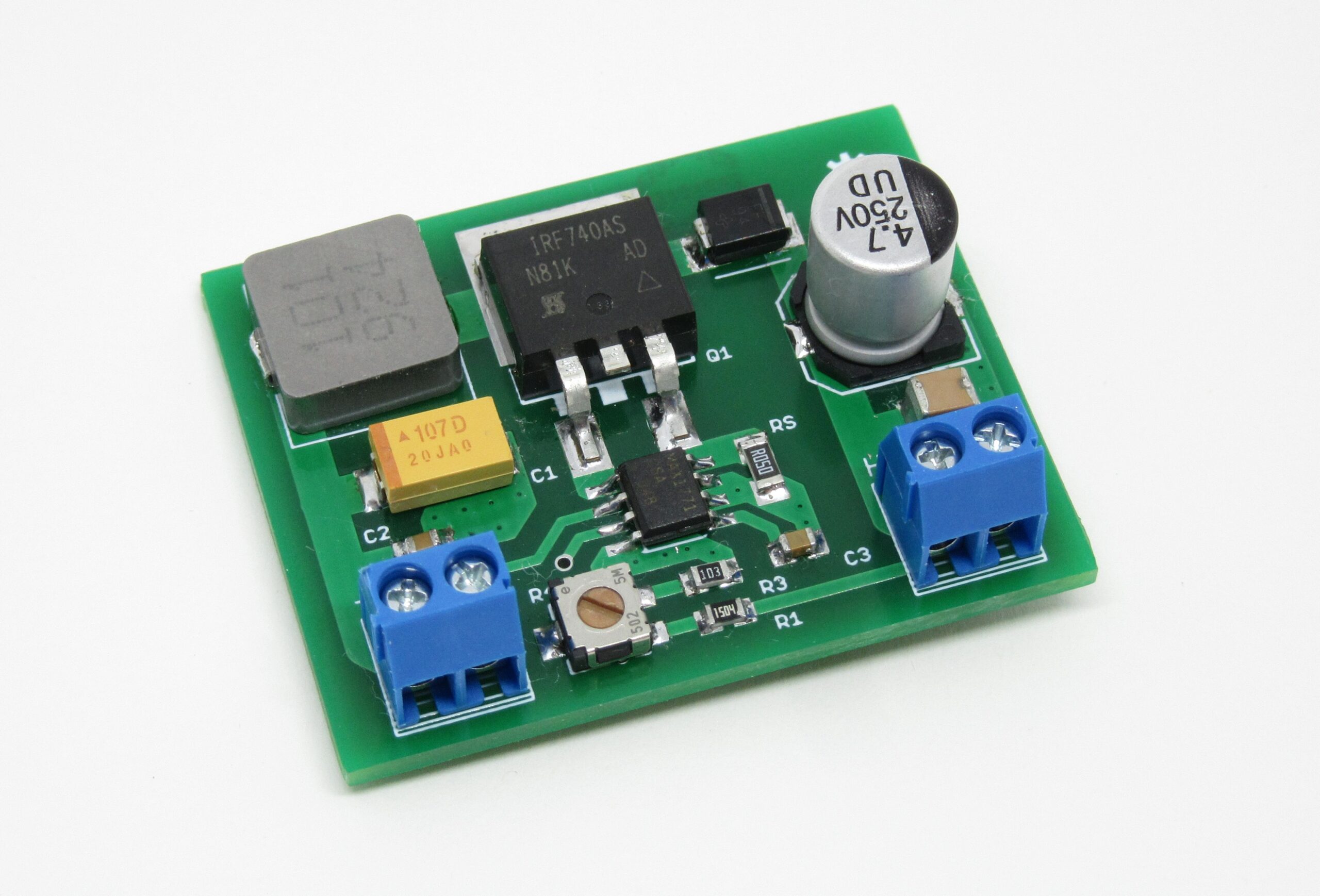 Nixie tubes need about ~180Vdc to light up and thus on most devices, a DC-DC converter is needed. Here we designed a simple DC-DC switching regulator capable of powering most of Nixie tubes. The board accepts 12Vdc input and gives an output of 150-250Vdc.
Description
The module is based on the MAX1771 Step-Up DC-DC Controller. The controller works up to 300kHz switching frequency and that allows the usage of miniature surface mount components. In the default configuration, it accepts an input voltage from 2V to Vout and outputs 12V, but in this module, the output voltage is selected using the onboard potentiometer and it's in the range 150-250Vdc. The maximum output current is 50mA @ 180Vdc.
The MAX1771 is driving an external N-channel MOSFET (IRF740) and with the help of the inductor and a fast diode, high voltage is produced.
MOSFET has to be low RDSon, the diode has to be fast Mttr, typically < 50nS, and capacitors have to be low ESR type to have good efficiency.
Precautions must be taken as this power supply uses high voltages. Build it only if you know what you are dealing with. Don't touch any of the parts while in use.
Pay attention on the placement of C1 tantalum capacitor, as the bar indicates the anode (positive lead)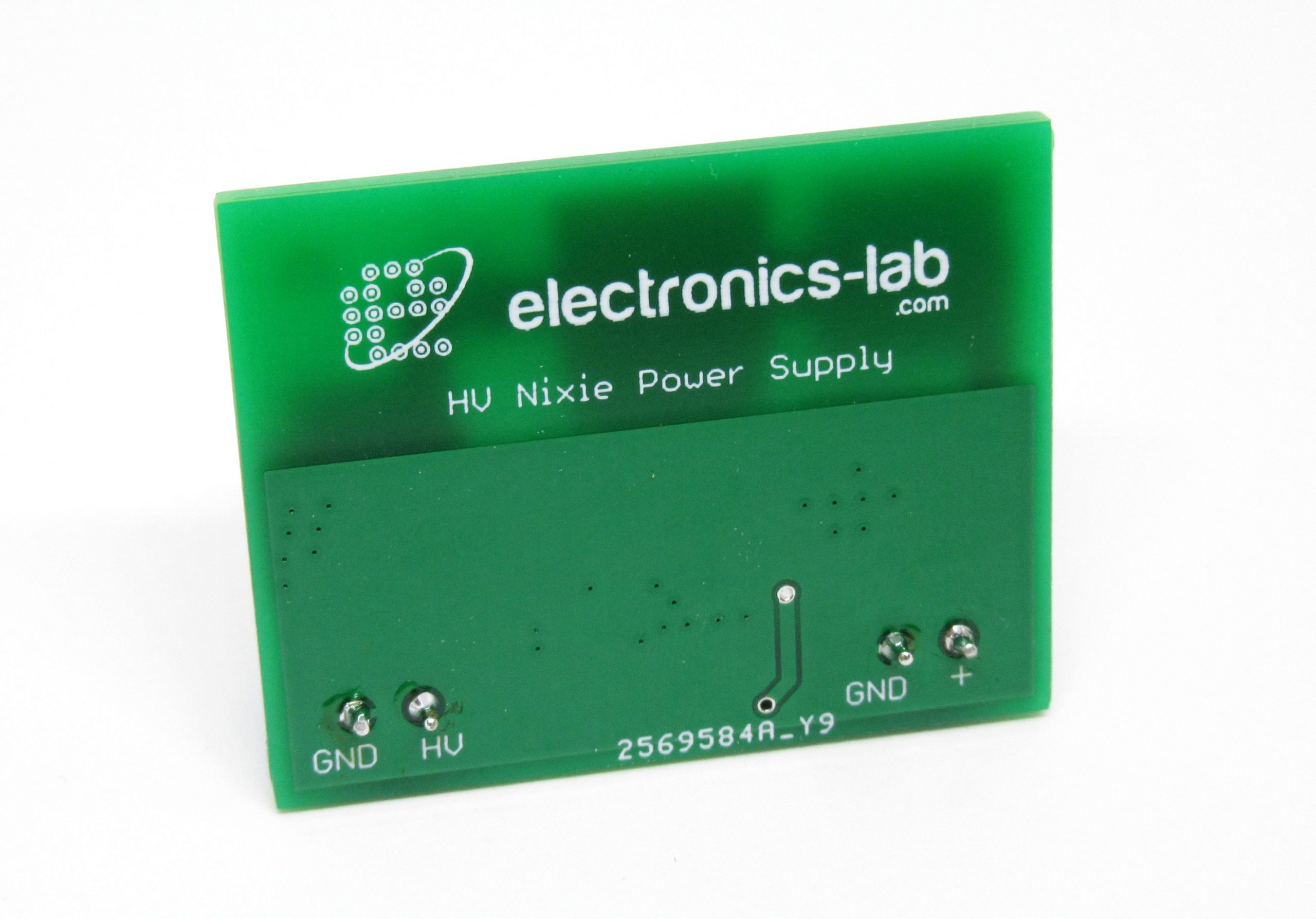 Schematic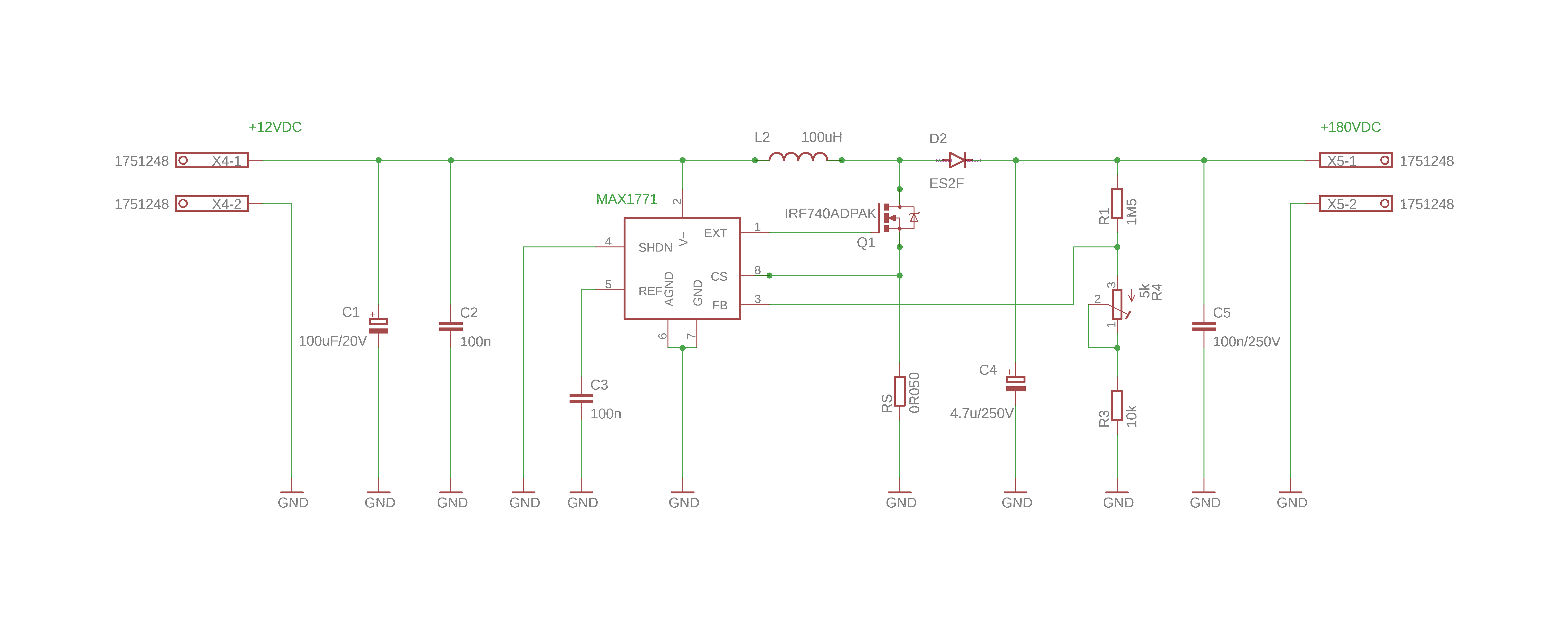 Parts List
| Part | Value | LCSC.com |
| --- | --- | --- |
| R1 | 1.5M - 0805 SMD | C118025 |
| R3 | 10k 0805 | C269724 |
| R4 | 5k trimmer SMD | C128557 |
| Rs | 0.05 Ohm - 0805 SMD | C149662 |
| C1 | 100uF Tantalium SMD | C122302 |
| C2, C3 | 100nF - 0805 SMD | C396718 |
| C4 | 4.7uF / 250V SMD | C88702 |
| C5 | 100nF / 250V SMD 1210 | C52020 |
| IC | MAX1771 SO-8 | C407903 |
| L1 | 100uH / 2.5 A | C2962892 |
| Q1 | IRF740 D2PAK (TO-263-2) | C39238 |
| D2 | ES2F-E3, ES2GB | C145321, C2844160 |
| X1, X2 | Screw Terminal - P=3.5mm | C474892 |
Oscilloscope Measurements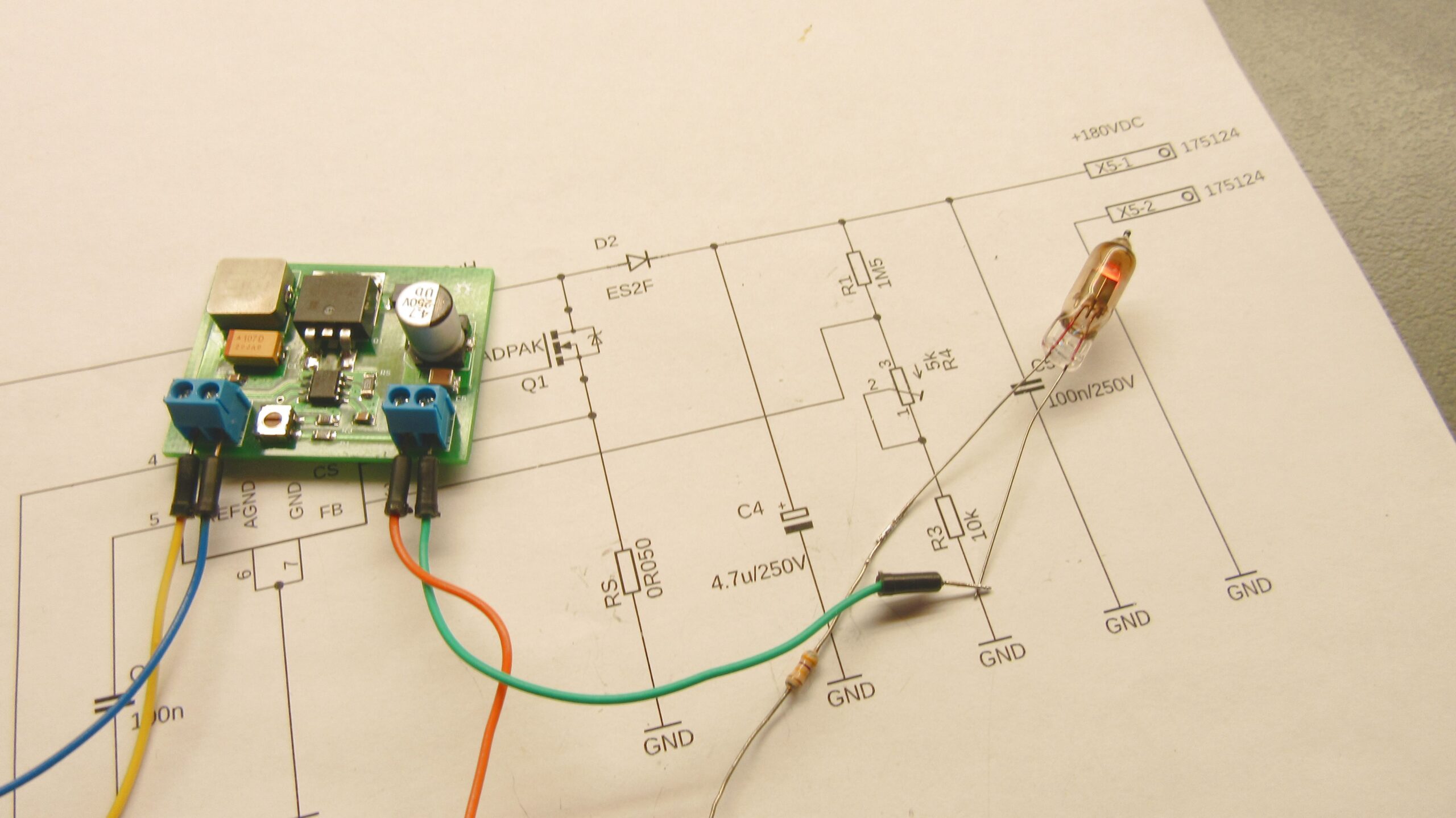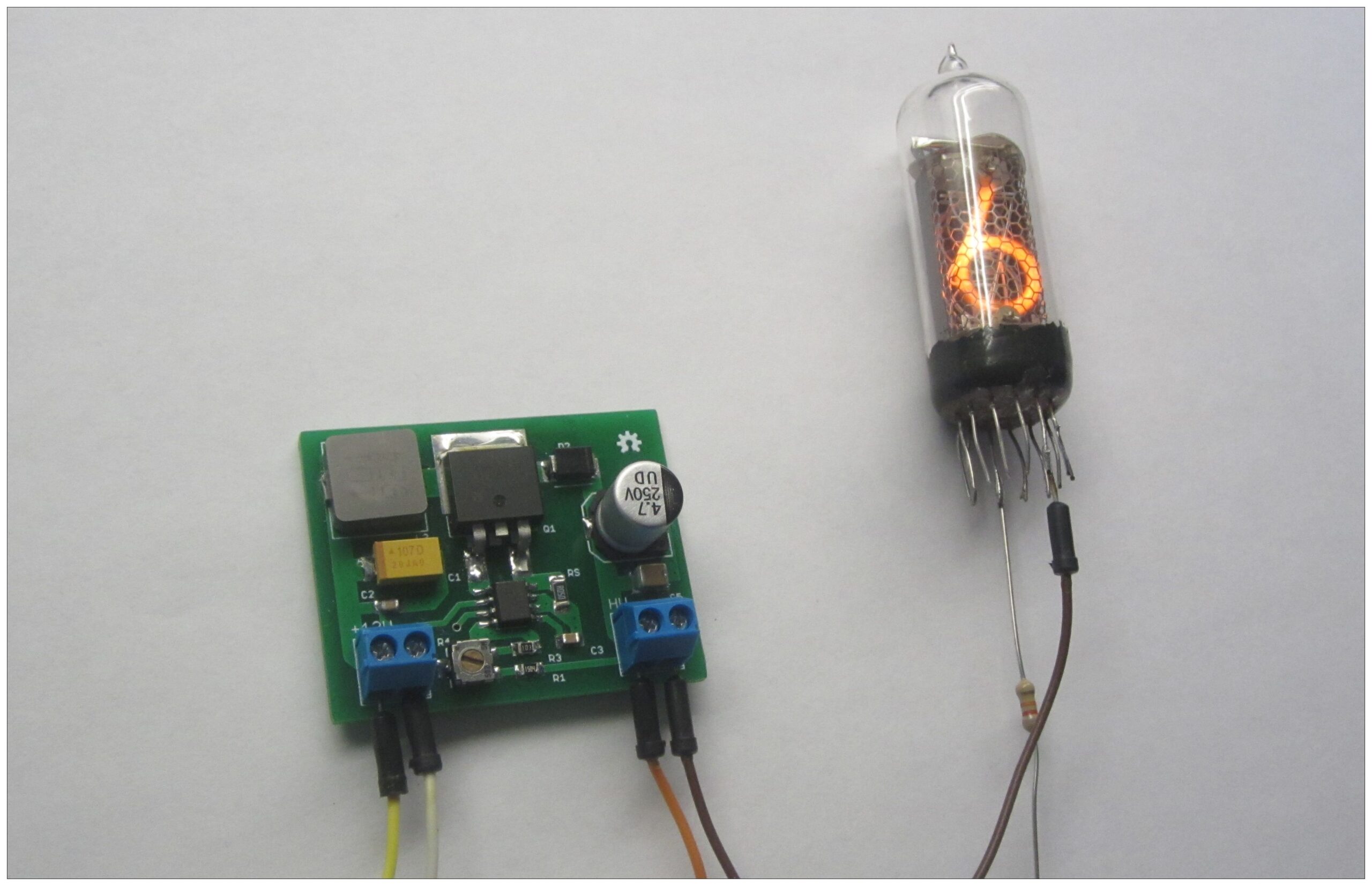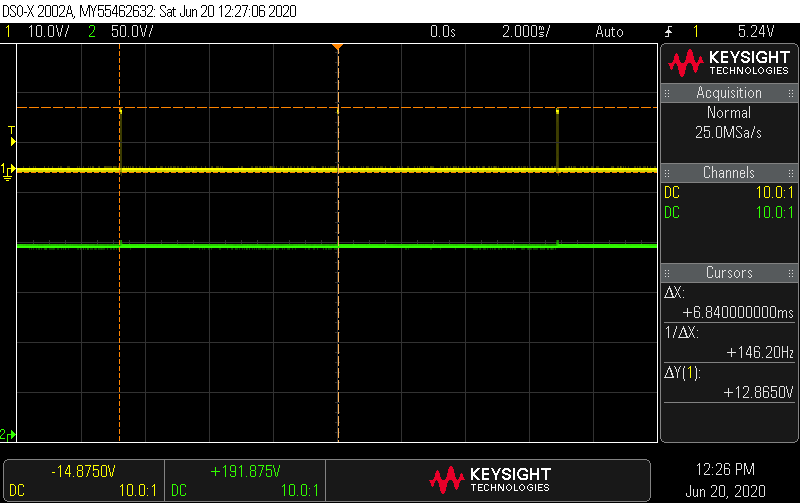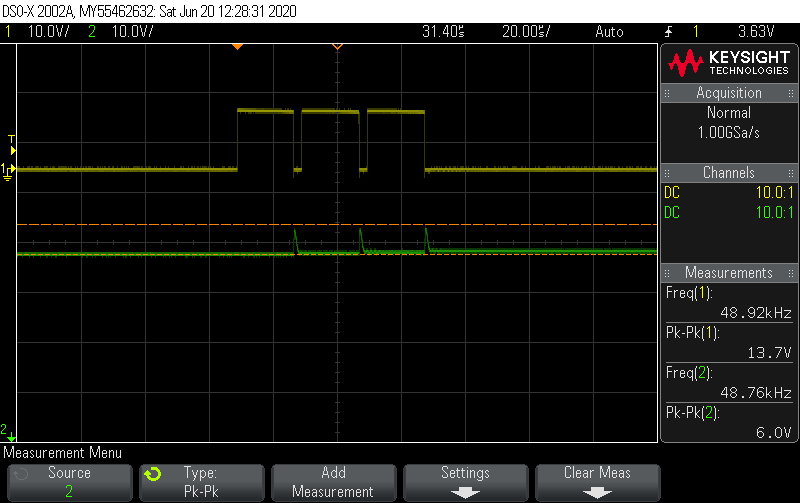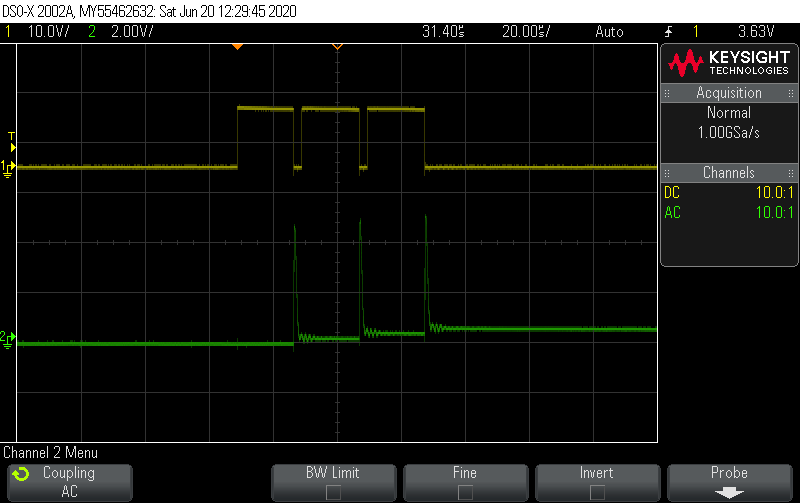 Efficiency
The module's efficiency is calculated for two output currents (50mA and 25mA) at 180Vdc voltage output and 12V input. In the first case, the Pout = 8.1W while the Pin=10.96W, so efficiency is calculated at 73.9%. In the second case, the Pout = 4.1W while the Pin=5.52W, so efficiency is calculated at 74.2%. We see that for lower currents efficiency is a little greater than for the maximum current of 50mA.
Gerber View
Photos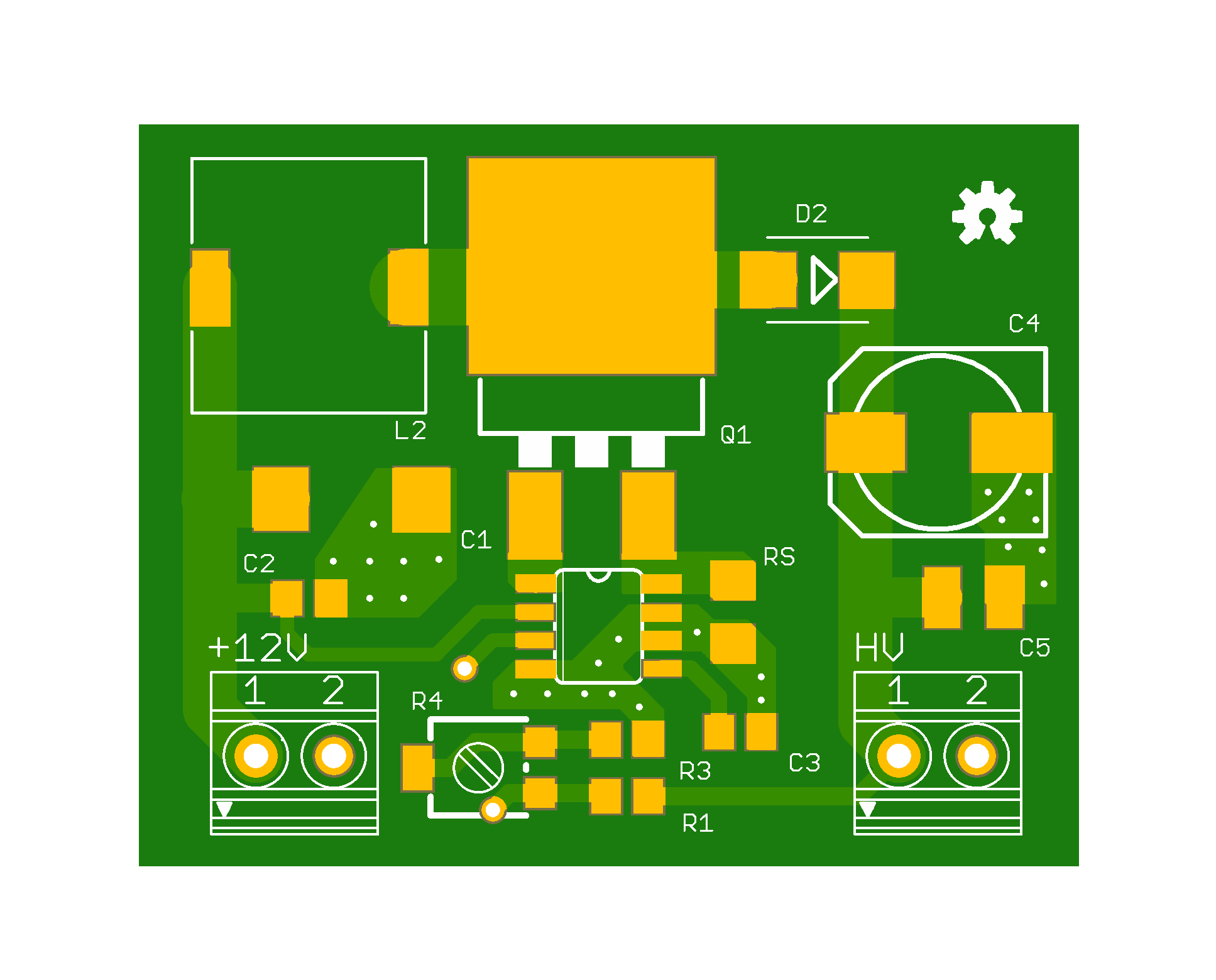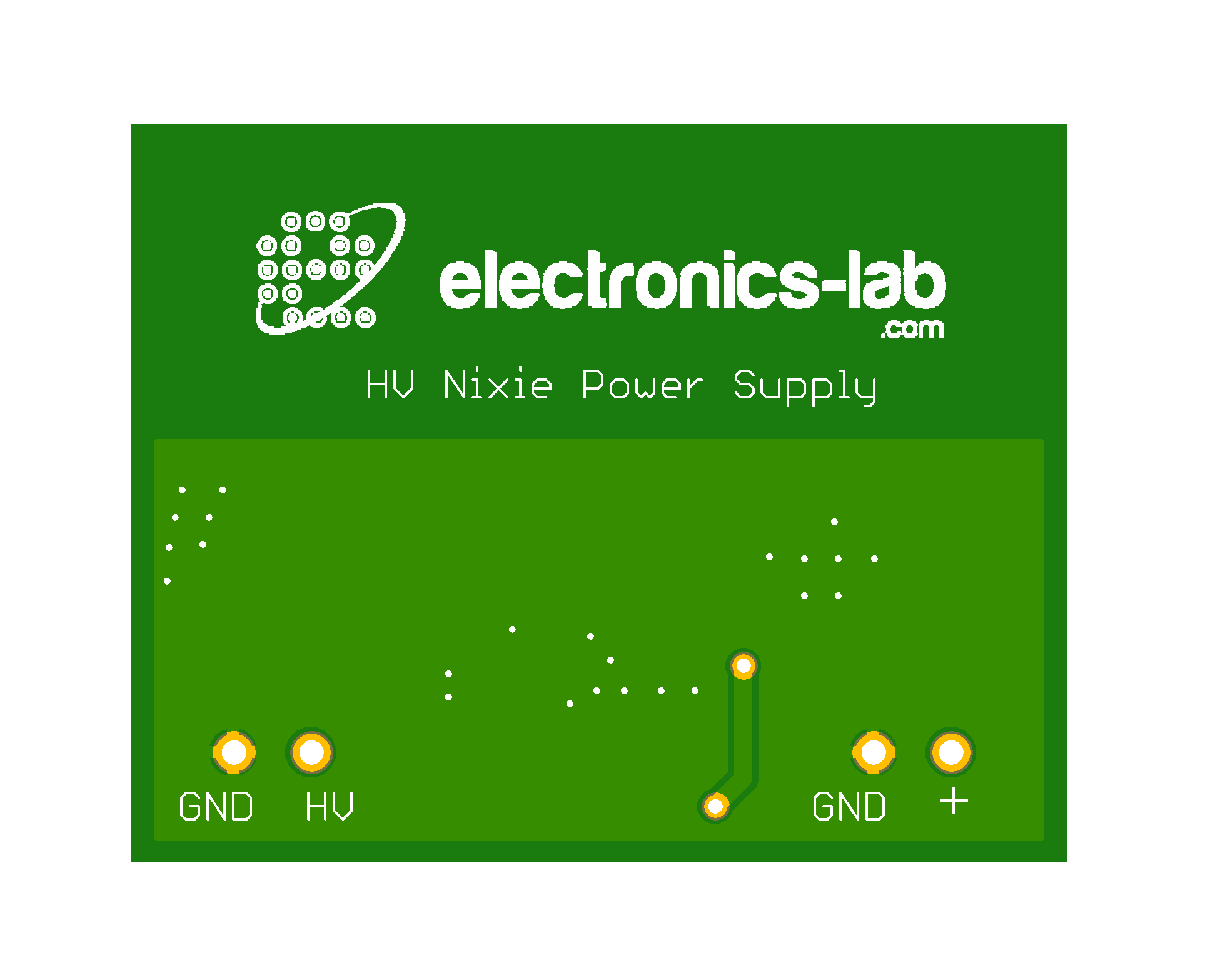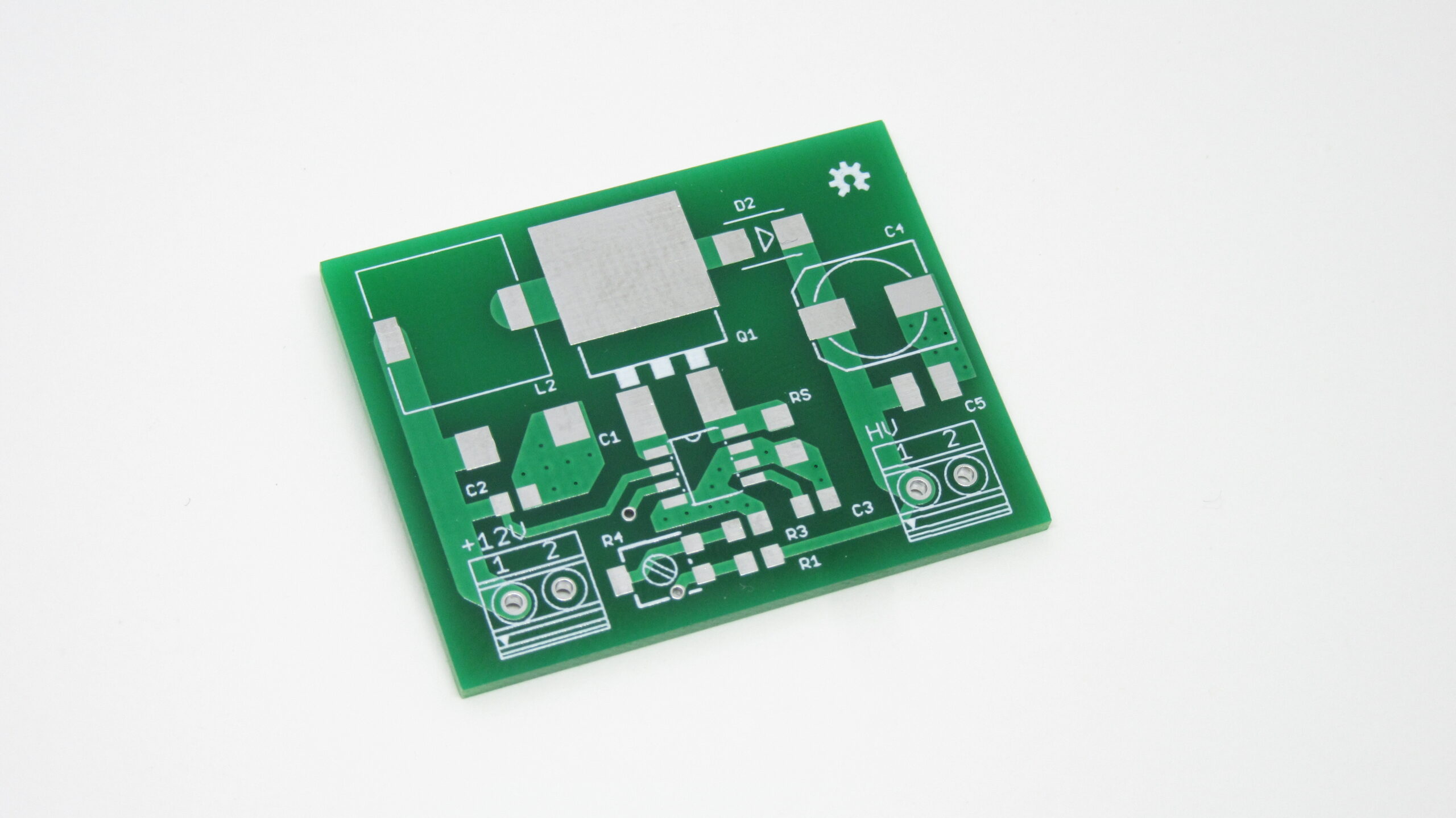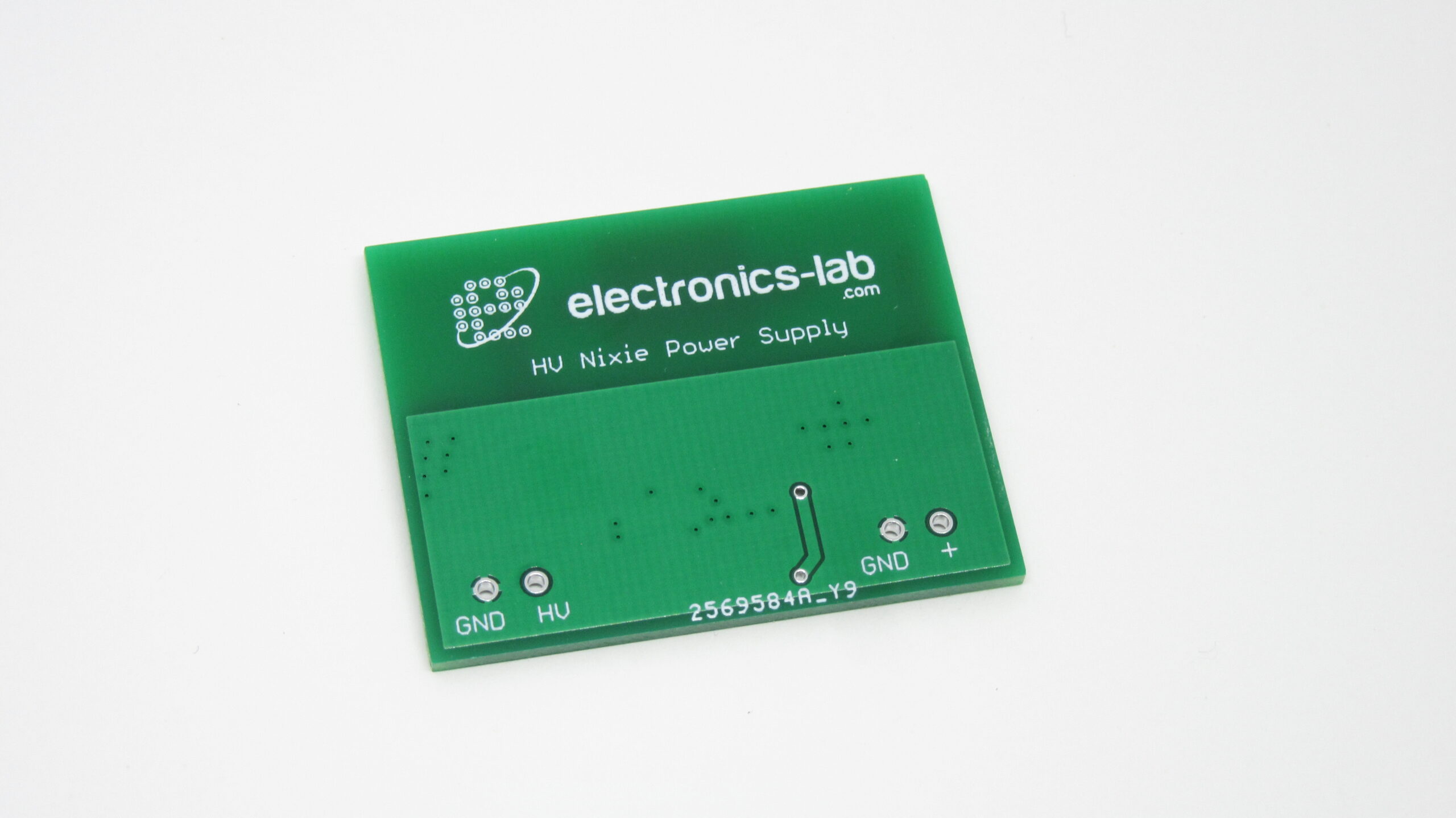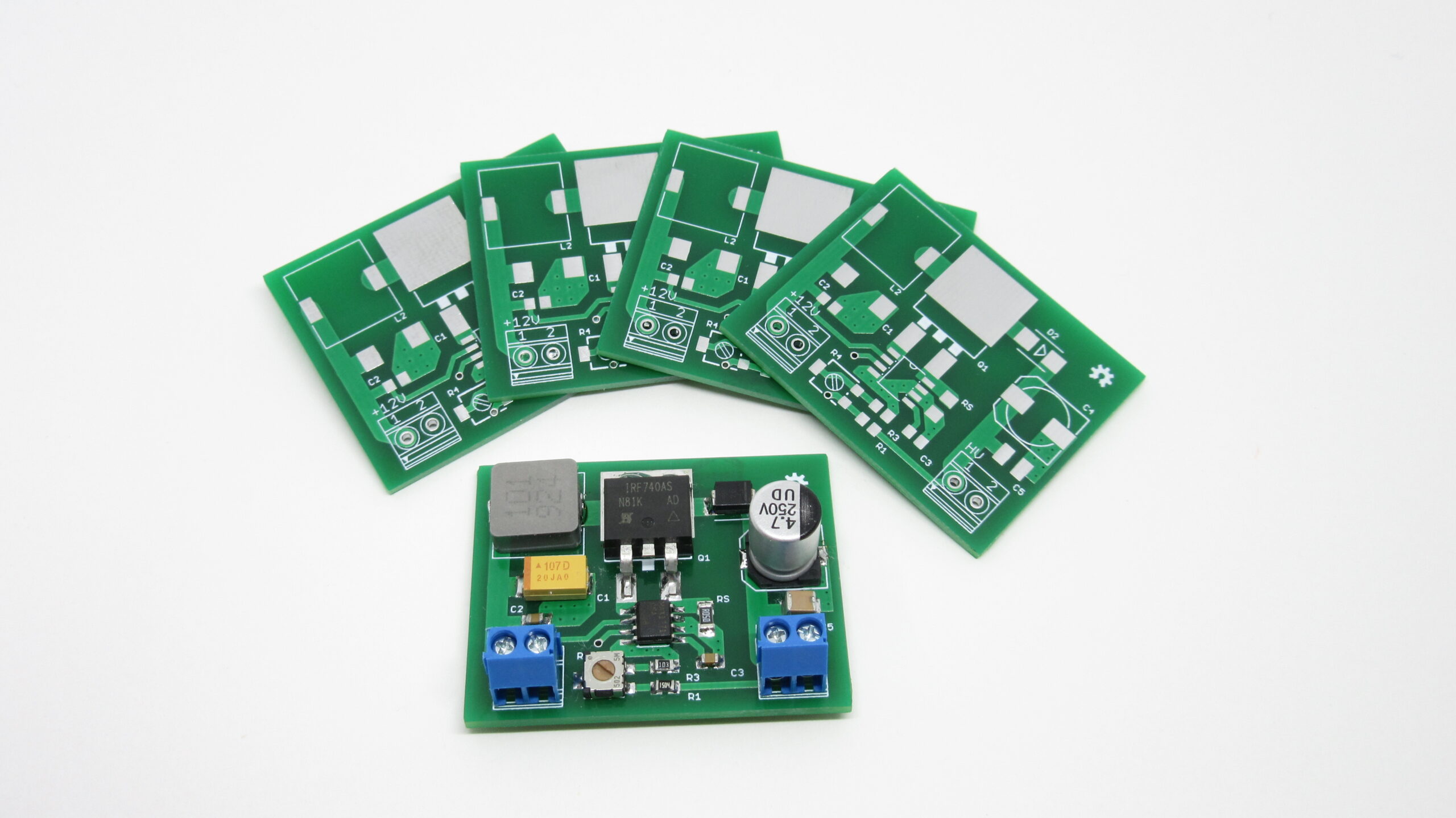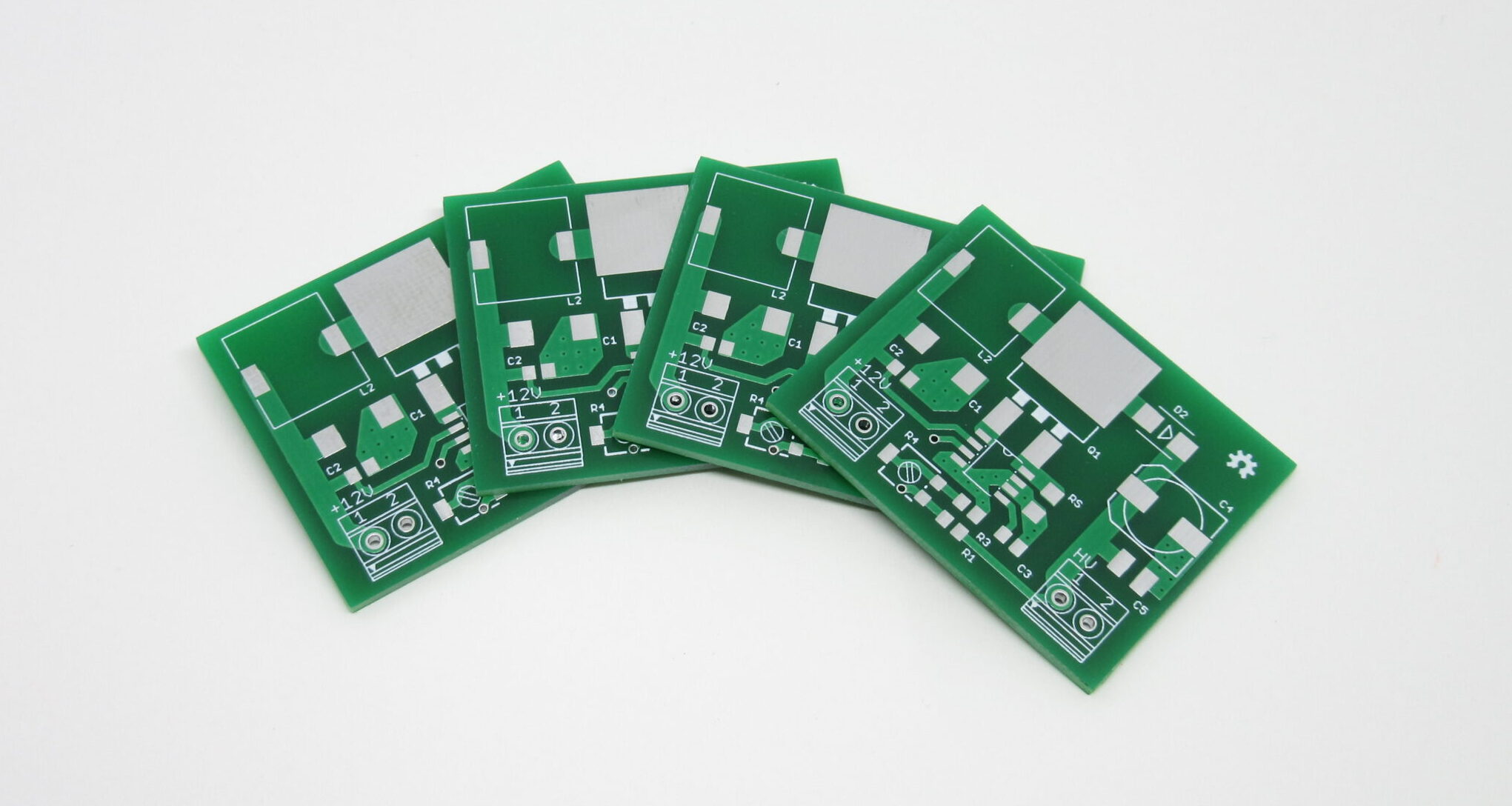 If you would like to receive a PCB, we can ship you one for 6$ (worldwide shipping) click here to
contact us
MAX1771 Datasheet