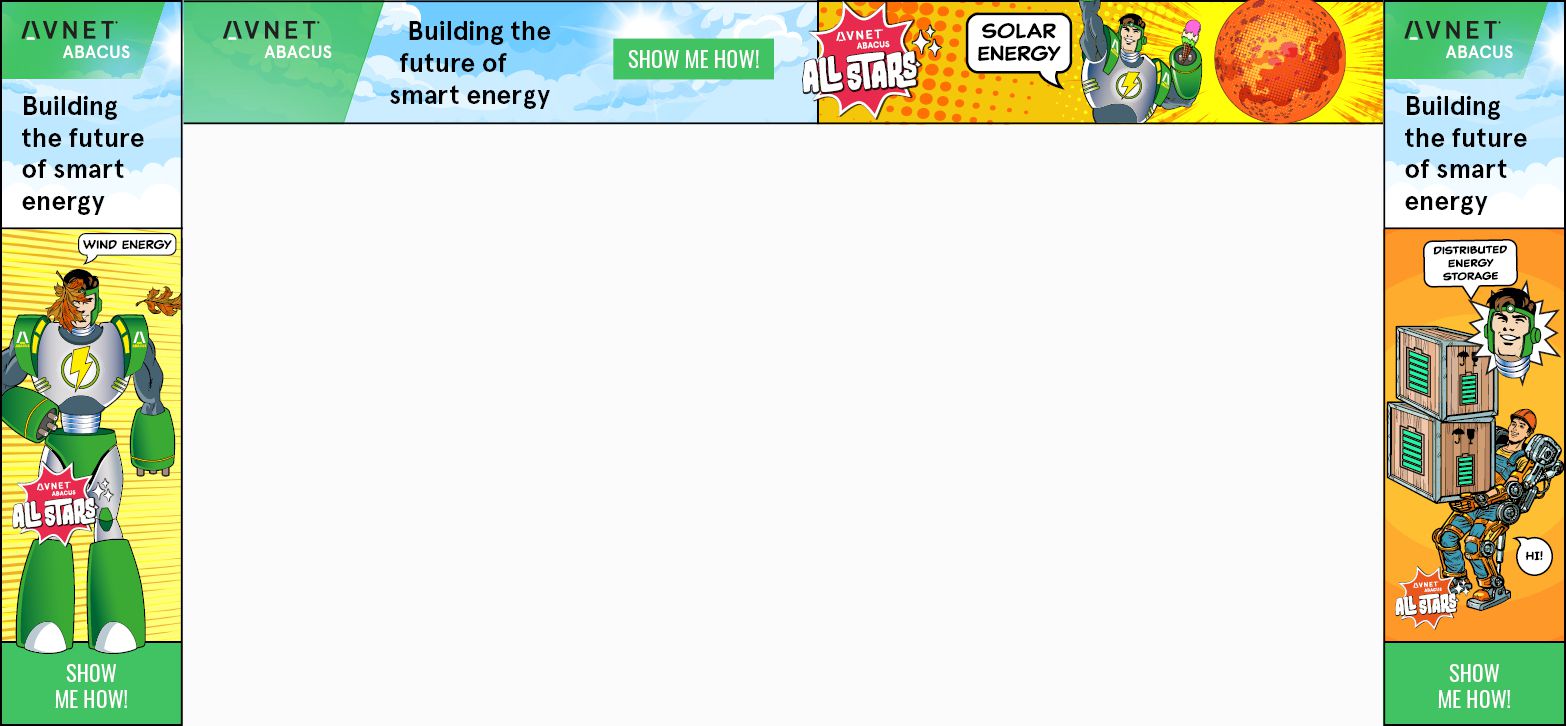 Linear Current Source LED Driver with Dimmer Input
Rajkumar Sharma

119 Views

easy

Tested

SKU: EL136285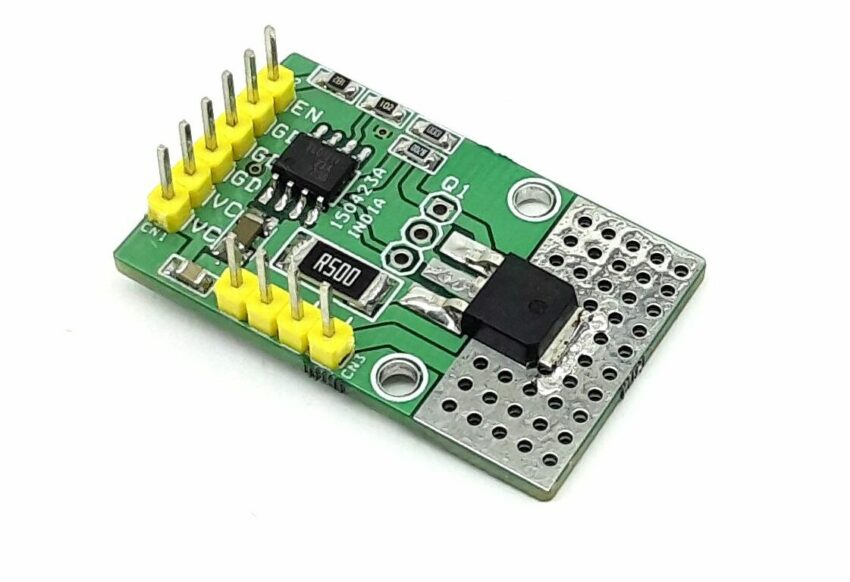 The compact module shown here is a linear current source for LED driver and it's ideal for automotive LED lighting applications. The project is built using a TLD1211 chip from Infineon. The board provides supply to LEDs under the severe condition of automotive applications resulting in constant brightness and extended LED lifetime. The project is capable to drive high current, high brightness LEDs. The circuit features overload, short circuit, over-voltage, and over-temperature protections. It also has the option to control the LED brightness control by an external PWM signal.
The project can provide an output current of up to 2.5A. You will need to choose the appropriate booster transistor Q1 and sunt resistor R5 to achieve this output. Please refer to the datasheet of the chip for more info.
Dimmer: LED brightness control is possible with an external PWM signal. In this case, you can use the enable pin to feed a PWM signal to control the brightness of the LED. For full current/full brightness apply 5V to Enable Pin or change resistor R1 to 12K and connect it to a 24V LED supply to enable the output.
Features
Operating Voltage 8 to 24V (Maximum 28V)
Load Current 300mA
Constant Current Output
Enable Input for PWM Brightness or ON/OFF
Over Voltage Protection
Very low Standby Current
PCB Dimensions 36.04 x 22.54mm
2 x 2.5mm Mounting Holes
Connections and Other Details
CN1: Pin 1,2 = VCC, Pin 3, 4 = GND
CN2: Pin 1 = Enable or PWM Enput, Pin 2 = GND
CN3: Pin 1, 2 = +LED , Pin 3,4 = -LED
Schematic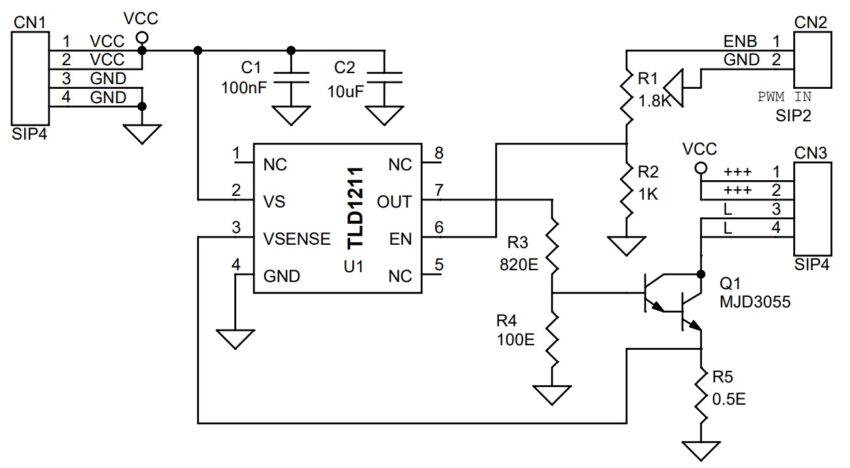 Parts List
| NO. | QNTY. | REF. | DESC | MANUFACTURER | SUPPLIER | SUPPLIER'S PART NO |
| --- | --- | --- | --- | --- | --- | --- |
| 1 | 2 | CN1,CN3 | 4 PIN MALE HEADER PITCH 2.54MM | WURTH | DIGIKEY | 732-5317-ND |
| 2 | 1 | CN2 | 2 PIN MALE HEADER PITCH 2.54MM | WURTH | DIGIKEY | 732-5315-ND |
| 3 | 1 | C1 | 100nF/50V CERAMIC SMD SIZE 0805 | YAGEO/MURATA | DIGIKEY | |
| 4 | 1 | C2 | 10uF/35V CERAMIC SMD 1206 OR 1210 | YAGEO/MURATA | DIGIKEY | |
| 5 | 1 | Q1 | MJD3055 | ONSEMI | DIGIKEY | MJD3055-ND |
| 6 | 1 | R1 | 1.8K 5% SMD SIZE 0805 | YAGEO/MURATA | DIGIKEY | |
| 7 | 1 | R2 | 1K 5% SMD SIZE 0805 | YAGEO/MURATA | DIGIKEY | |
| 8 | 1 | R3 | 820E 5% SMD SIZE 0805 | YAGEO/MURATA | DIGIKEY | |
| 9 | 1 | R4 | 100E 5% SMD SIZE 0805 | YAGEO/MURATA | DIGIKEY | |
| 10 | 1 | R5 | 0.5E/2W 1% SMD SIZE 2512 | YAGEO/MURATA | DIGIKEY | |
| 11 | 1 | U1 | TLD1211 SOIC8 | INFINEON | DIGIKEY | TLD1211SJFUMA1TR-ND |
Connections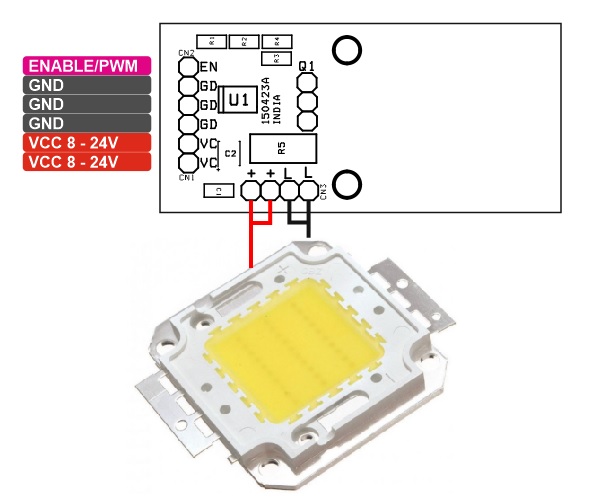 Gerber View
Photos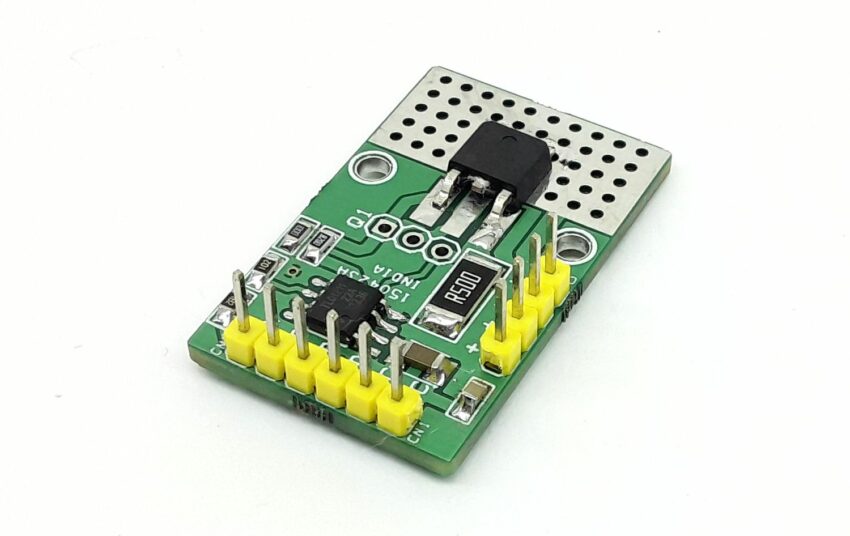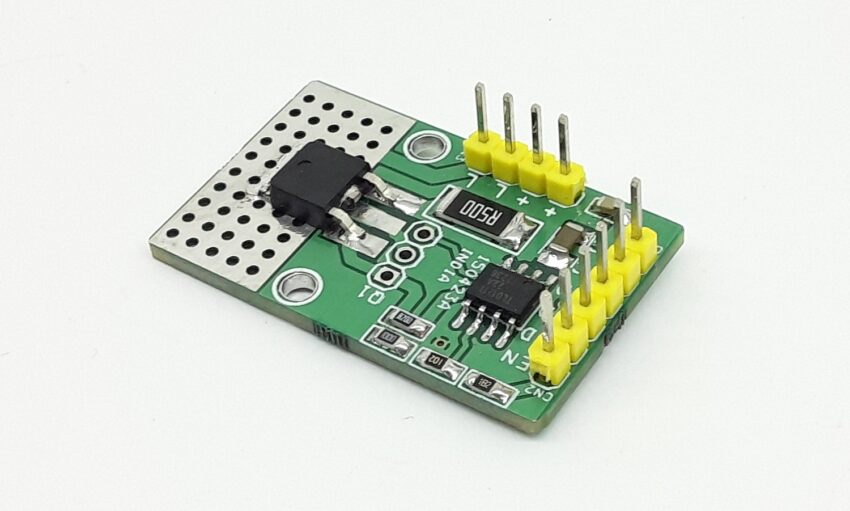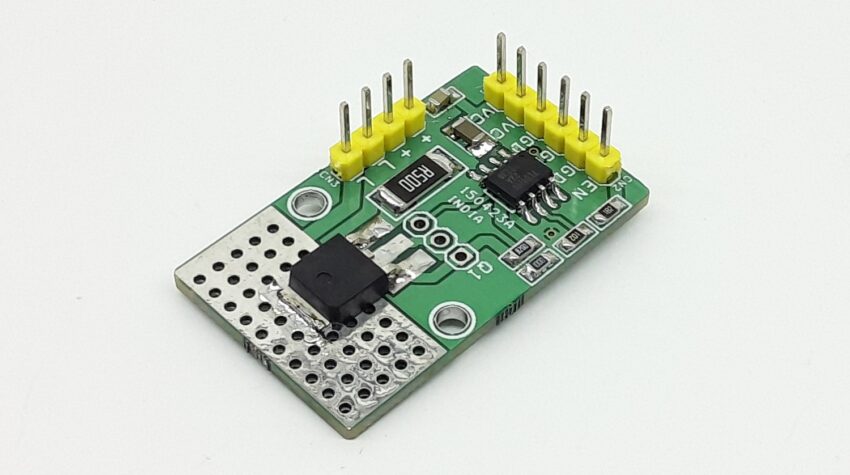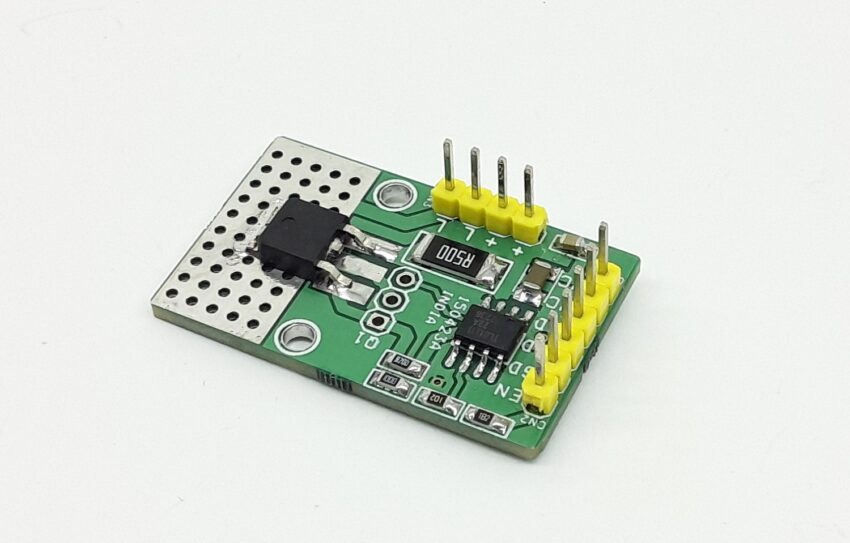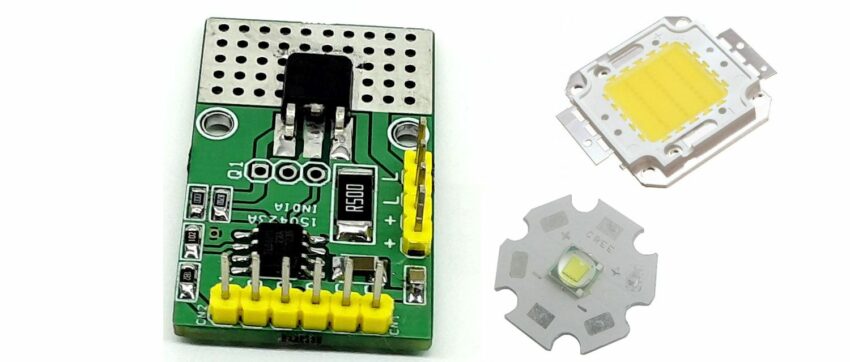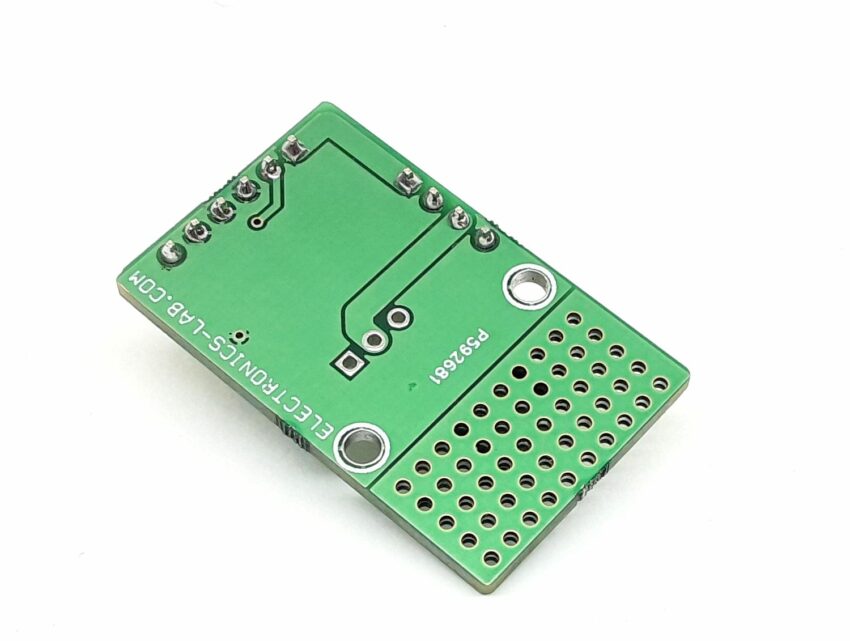 Video
TLD1211 Datasheet