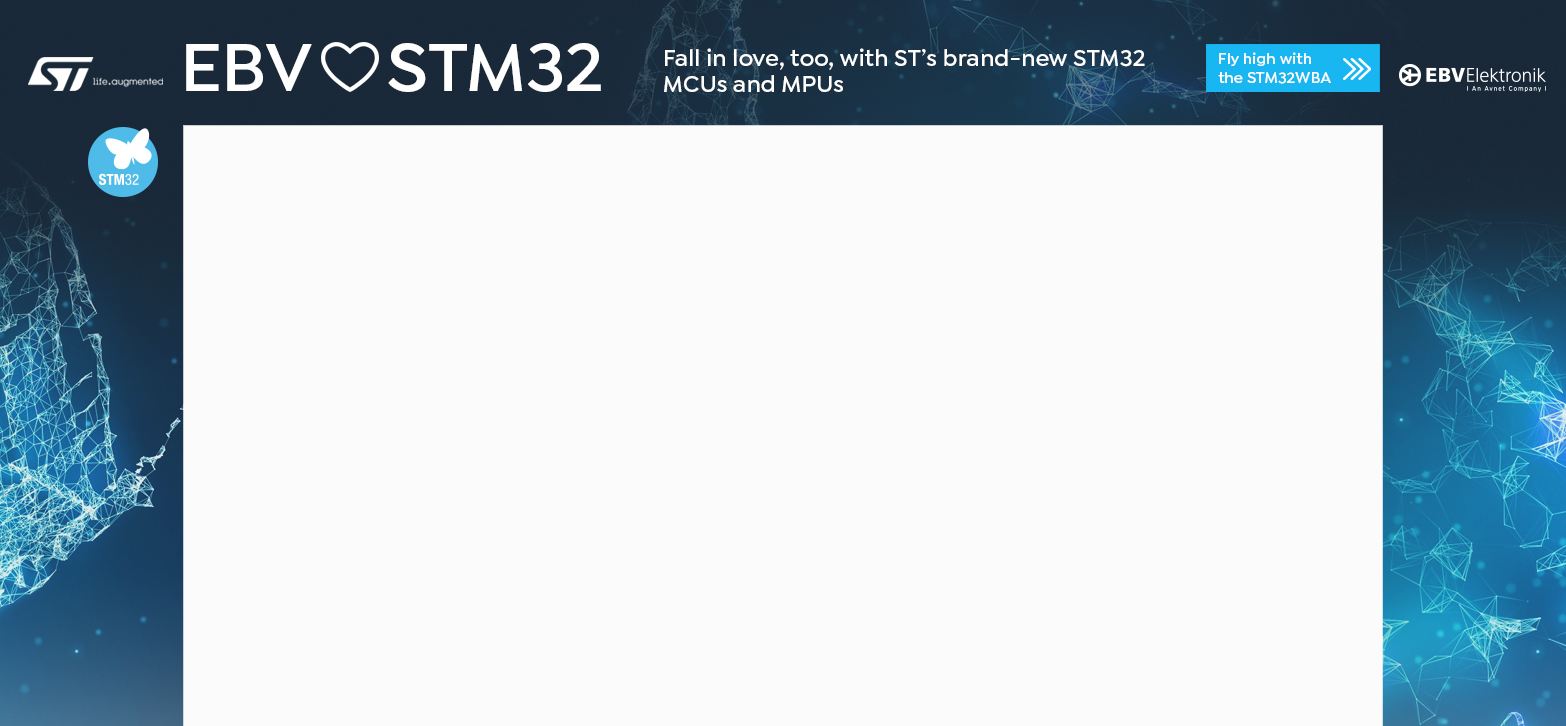 Single-ended Video/Digital input to differential output driver (High Speed Differential Driver)
Rajkumar Sharma

1.014 Views

easy

Tested

SKU: EL111428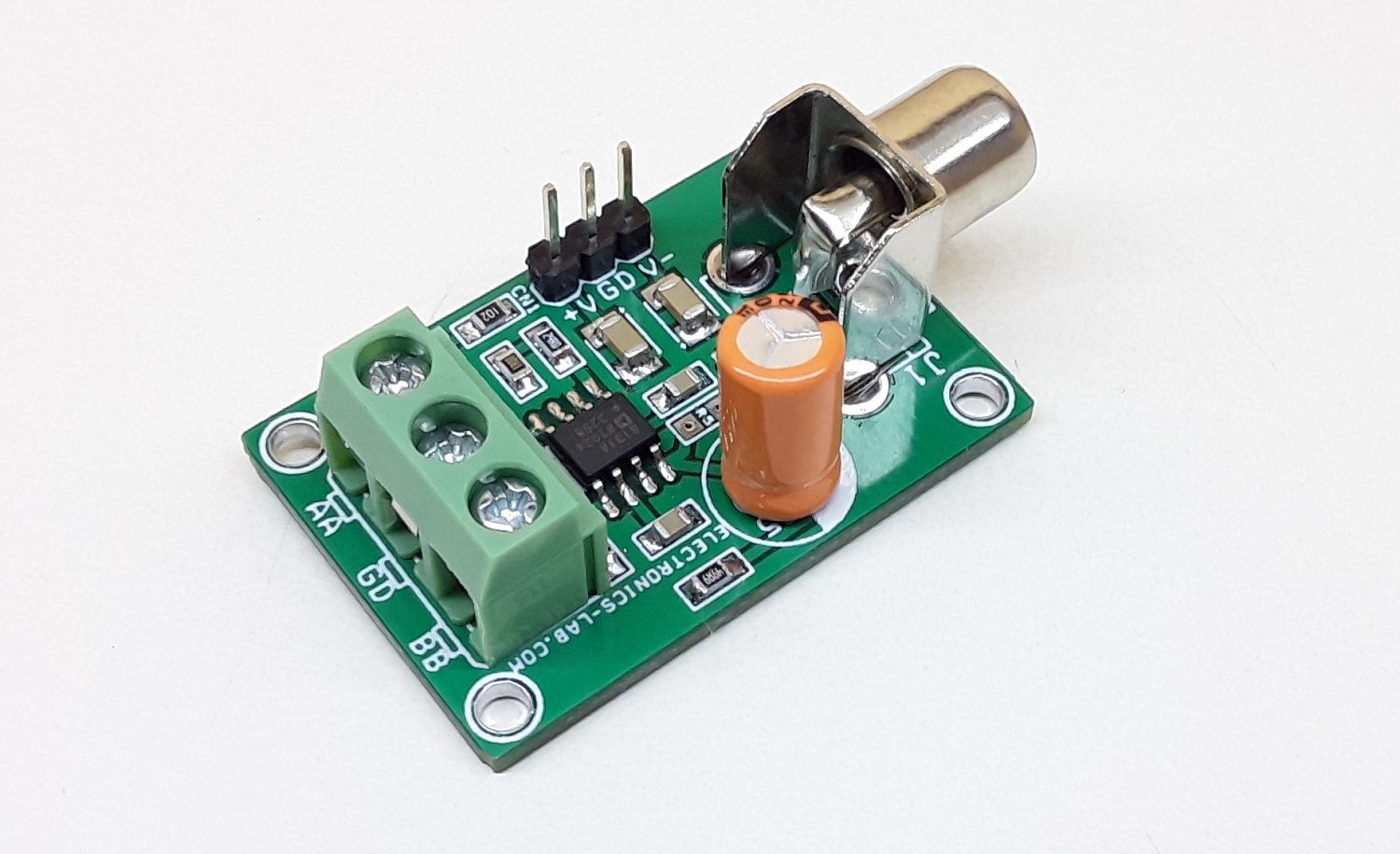 The project described here is a low-cost solution to transmit a video or digital signal up to 300 Meters over a twisted pair cable. The project has been designed using the AD8131 chip which is a differential driver for the transmission of high-speed signals over low-cost twisted pair or coaxes cables. The project can be used for either analog or digital video signals or for other high-speed data transmissions. It is capable of driving either Cat3 or Cat5 twisted pair or coax with minimal line attenuation. The AD8131 has on-chip resistors that provide for a gain of 2 without any external parts. Several on-chip resistors are trimmed to ensure that the gain is accurate, the common-mode rejection is good, and the output is well balanced. This makes the AD8131 very suitable as a single-ended-to-differential twisted-pair line driver.  The board works with +/-5V DC (Dual 5V) supply, RCA connector J1 to feed single-ended Video or digital signal, connector CN2 is used to connect the twisted pair cable (CAT5), D1 Power LED, Resistor R7 and R8 terminate the line at transmitting side.
The AD8131 is a differential or single-ended input to differential output driver requiring no external components for a fixed gain of 2. The AD8131 is a major advancement over op amps for driving signals over long lines or for driving differential input ADCs. The AD8131 has a unique internal feedback feature that provides output gain and phase matching that are balanced to −60 dB at 10 MHz, reducing radiated EMI and suppressing harmonics. Manufactured on the Analog Devices, Inc. next-generation XFCB bipolar process, the AD8131 has a −3 dB bandwidth of 400 MHz and delivers a differential signal with very low harmonic distortion.
This project converts analog Video/Digital signals into differential signals and can be used with Twisted-Pair Cable-CAT5 – Composite Video Differential Receiver Amplifier project published on our website. An alternative driver with an adjustable gain is the Balanced Line Driver for High Speed Digital and Video Signal.


Features
Supply +/-5V DC
Fixed Gain 2
Single-Ended Video or Digital Signal Input – RCA Connector
Differential Output – Screw Terminal
Low Balance Error
Output Impedance 100 Ohms
PCB Dimensions 36.67  x 24.77 mm
Schematic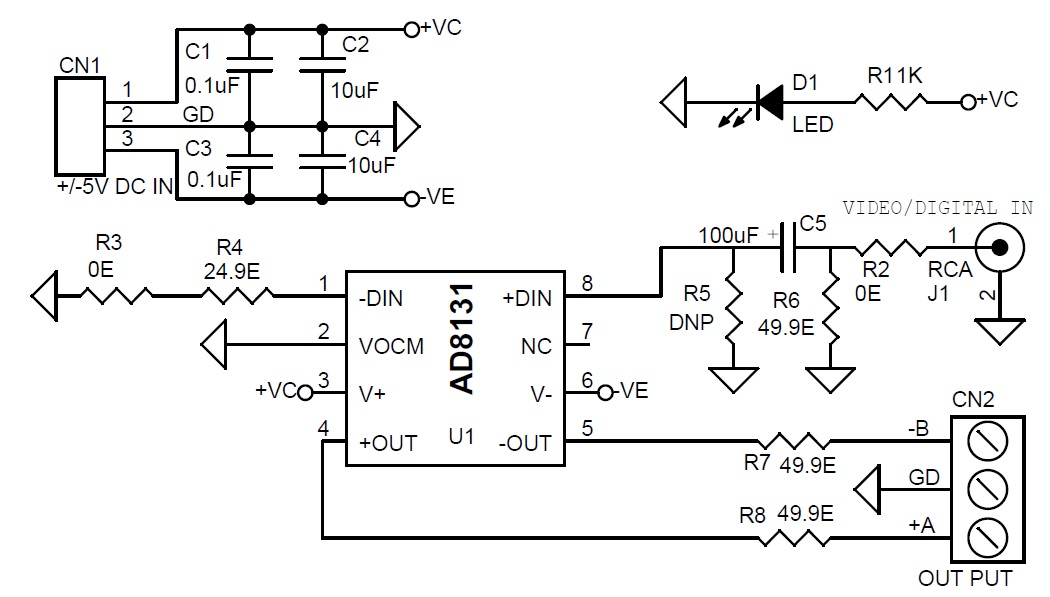 Parts List
| NO | QNTY. | REF. | DESC. | MANUFACTURER | SUPPLIER | SUPPLIER PART NO |
| --- | --- | --- | --- | --- | --- | --- |
| 1 | 1 | CN1 | 3 PIN MALE HEADER PITCH 2.54MM | WURTH | DIGIKEY | 732-5316-ND |
| 2 | 1 | CN2 | 3 PIN SCREW TERMINAL PITCH 5.08MM | PHOENIX | DIGIKEY | 277-1248-ND |
| 3 | 2 | C1,C3 | 0.1uF/50V SMD SIZE 0895 | MURATA/YAGEO | | |
| 4 | 2 | C2,C4 | 10uF/16V SMD 1206 OR 1210 | MURATA/YAGEO | | |
| 5 | 1 | C5 | 100uF/25V ELECTROLYTIC | NICHICON | DIGIKEY | 493-12902-1-ND |
| 6 | 1 | D1 | LED SMD SIZE 0805 | OSRAM | DIGIKEY | 475-1278-1-ND |
| 7 | 1 | J1 | RCA CONNECTOR | | | |
| 8 | 1 | R1 | 1K 5% SMD SIZE 0805 | MURATA/YAGEO | | |
| 9 | 2 | R2,R3 | 0E SMD SIZE 0805 | MURATA/YAGEO | | |
| 10 | 1 | R4 | 24.9E 1% SMD SIZE 0805 | MURATA/YAGEO | | |
| 11 | 1 | R5 | DNP | | | |
| 12 | 3 | R6,R7,R8 | 49.9E 1% SMD SIZE 0805 | MURATA/YAGEO | | |
| 13 | 1 | U1 | AD8131 SOIC8 | ANALOG | MOUSER | 584-AD8131ARZ-R7 |
Connections

Gerber View
Photos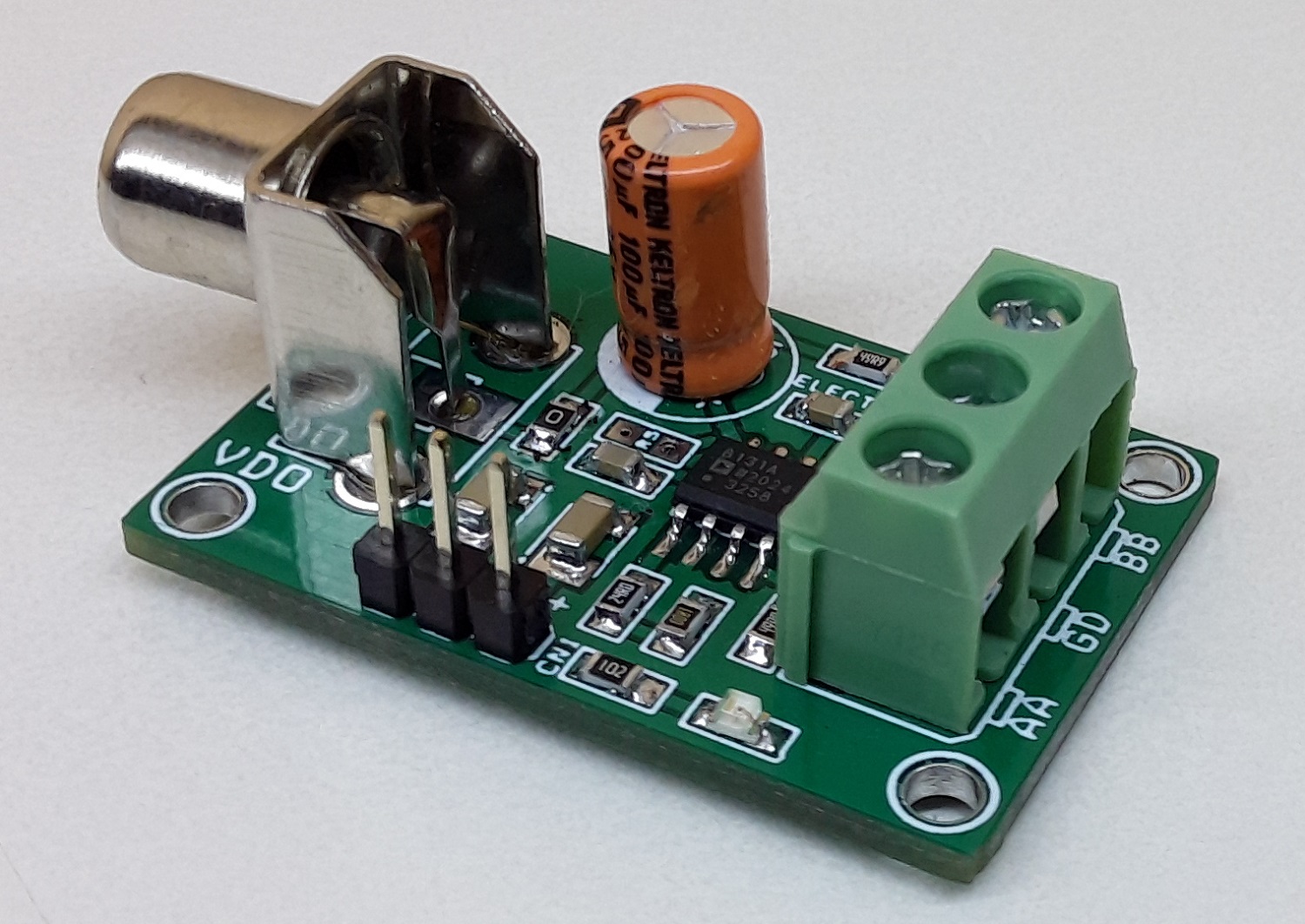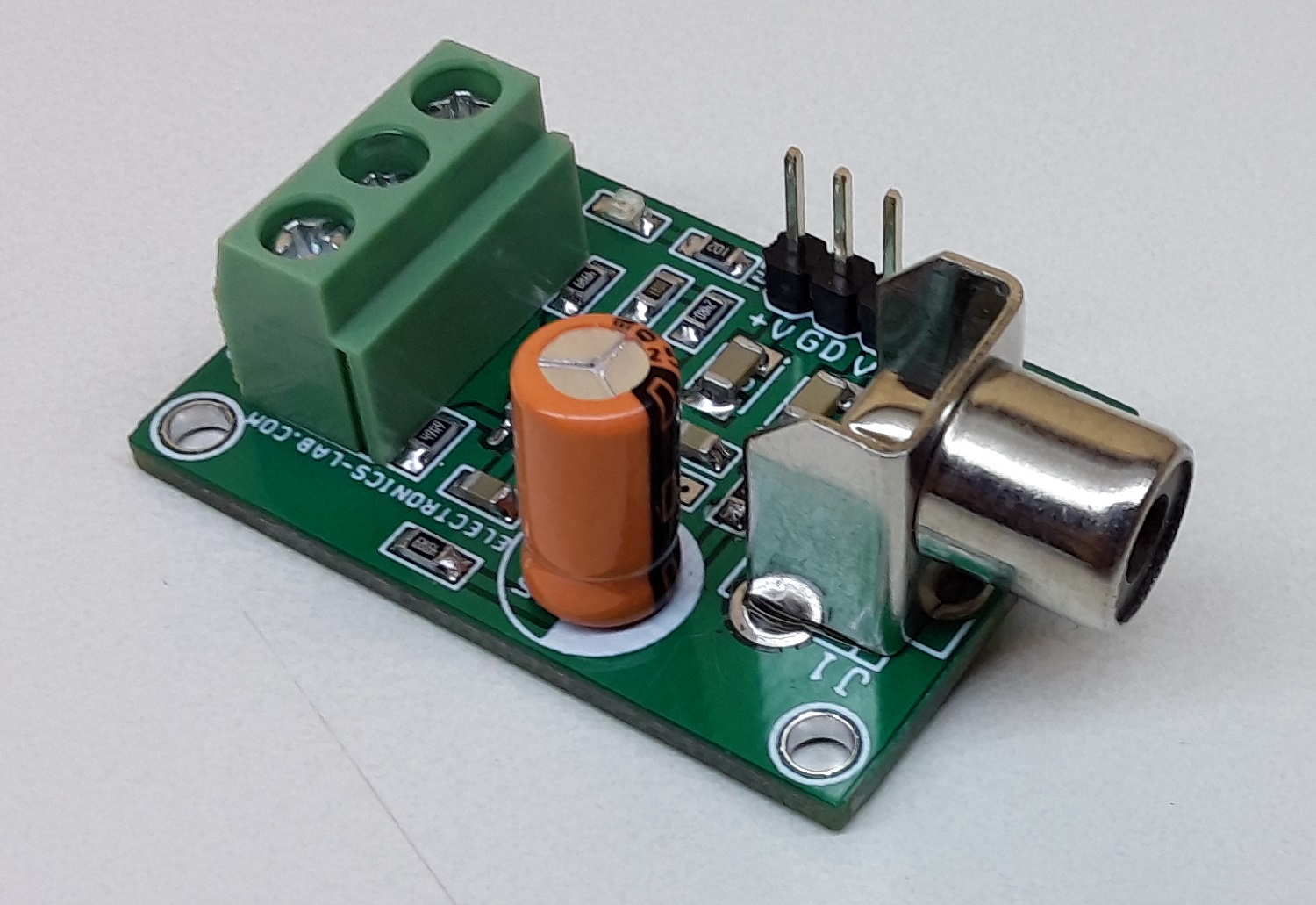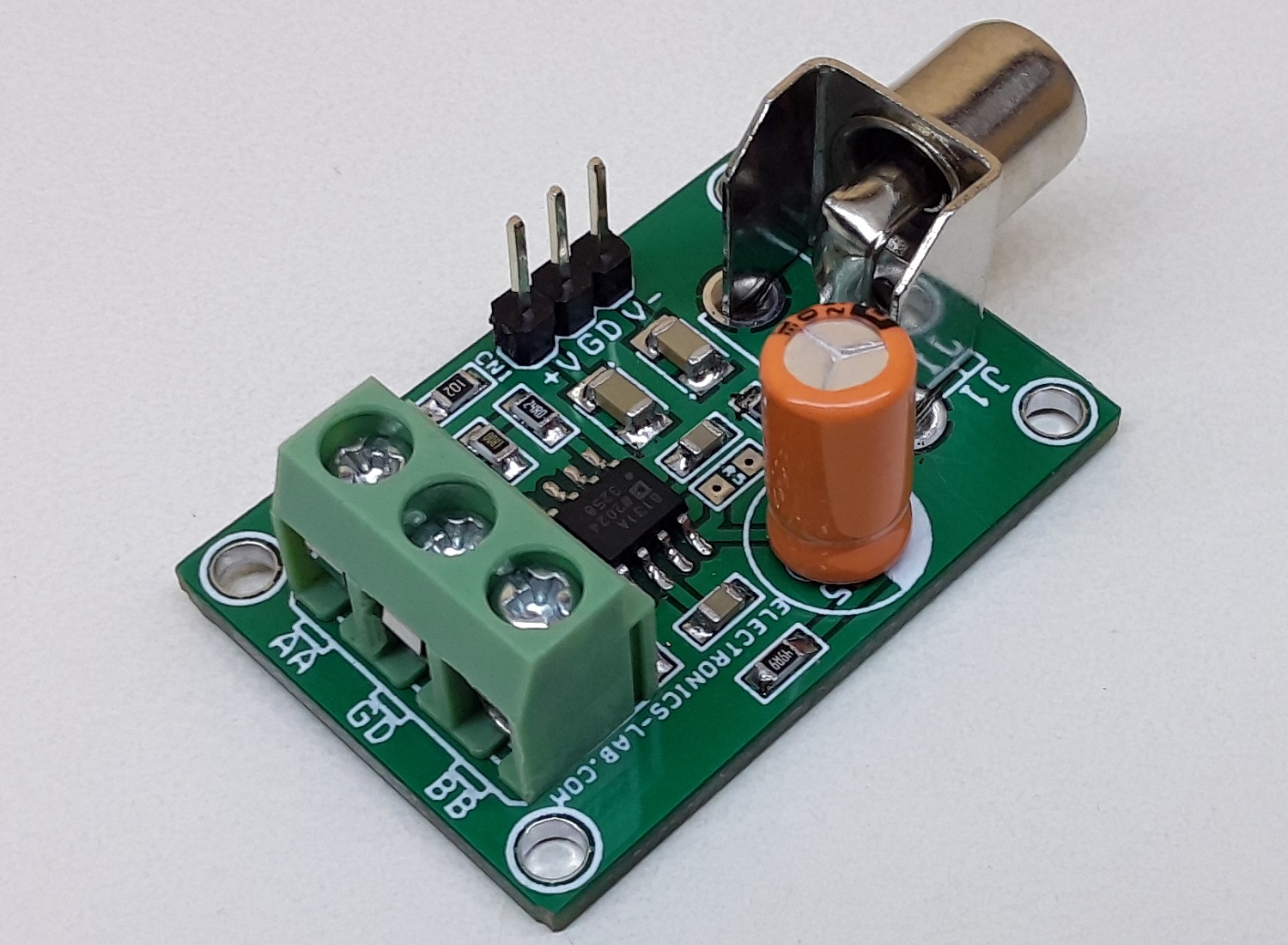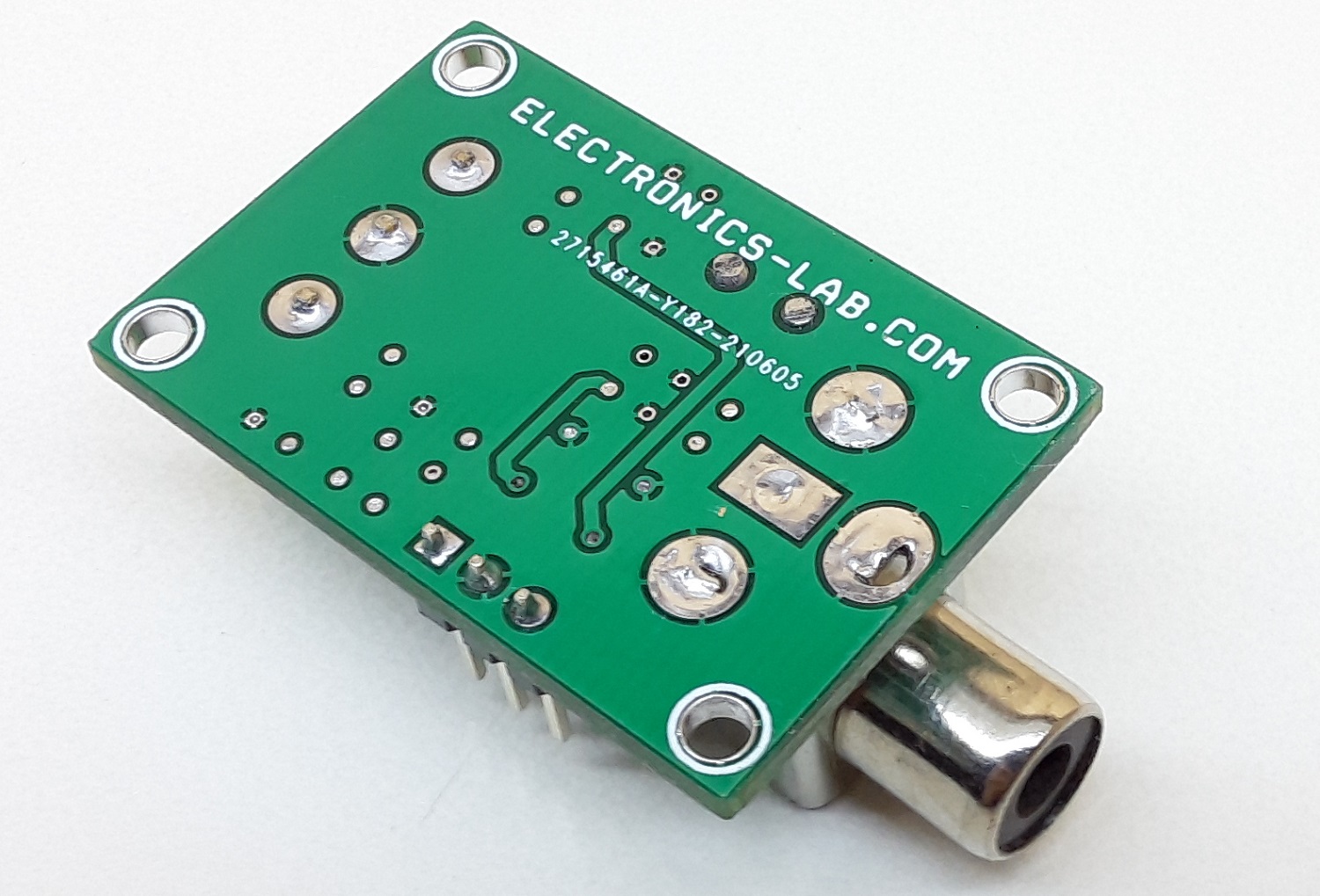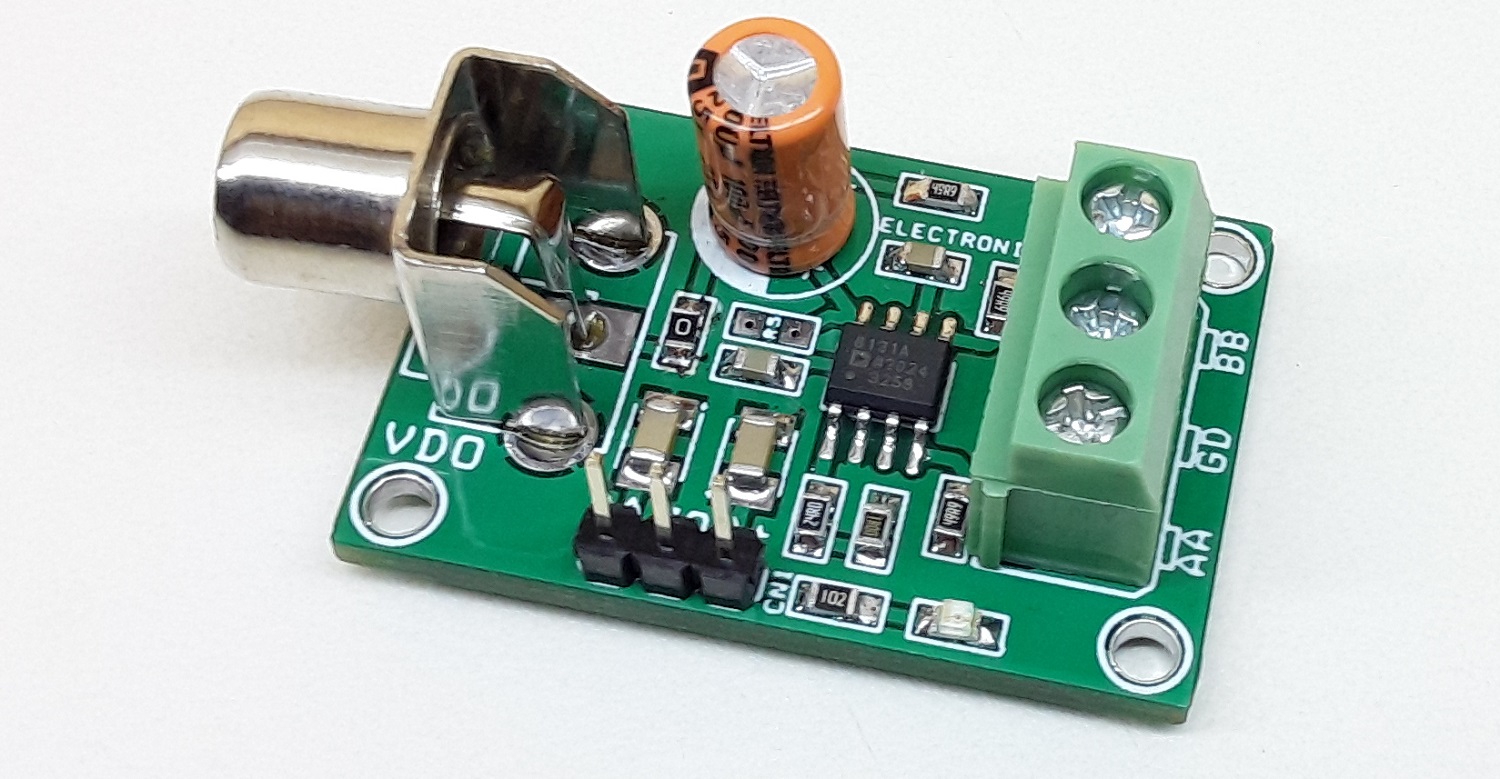 Video
AD8131 Datasheet