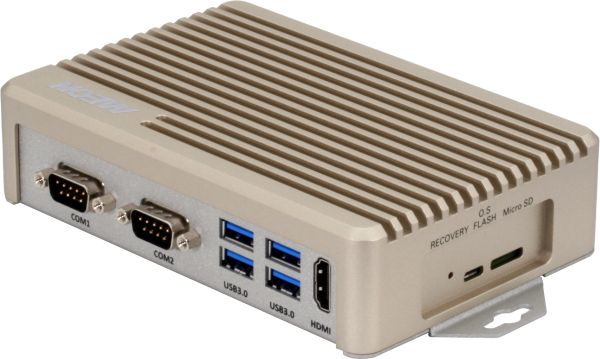 The BOXER-8250AI brings the power of NVIDIA® Jetson Xavier™ NX in a flexible edge computing system built for AI acceleration.
AAEON, a leader in AI edge solutions, announces the release of the BOXER-8250AI AI Edge box PC powered by NVIDIA® Jetson Xavier™ NX. With a rugged design and I/O layout featuring five Gigabit Ethernet ports, the BOXER-8250AI is perfect for powering edge networks and deploying intelligent applications from mask detection to virtual fences.
The BOXER-8250AI is powered by the innovative Jetson Xavier NX from NVIDIA. Featuring a six-core 64-bit ARM processor, it boasts 384 CUDA® cores, 48 Tensor Cores, and two NVDLA engines capable of running multiple neural networks in parallel, delivering accelerated computing performance up to 21 TOPS. Built to bring dedicated AI processing to the edge, the system also features 8GB of LPDDR4 memory and 16GB of onboard eMMC memory that's expandable through the Micro-SD card slot.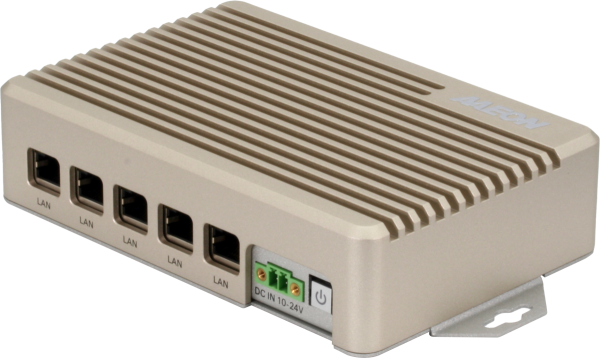 The key feature of the BOXER-8250AI is its five Gigabit Ethernet LAN ports, designed to interface with high-speed cameras without delay or compromise of stream quality. Each port is designed to deliver 1 Gbps speeds individually, maximizing overall quality of performance. With the power of the NVIDIA Xavier NX SoC, the BOXER-8250AI can process multiple inputs and inferences in parallel, allowing a single BOXER-8250AI system to provide wider coverage and greater control wherever it's deployed. The system also features four USB 3.2 Gen 1 ports and two COM ports allowing flexibility in connecting devices to the system.
AAEON brings industry leading embedded computing design to the BOXER-8250AI, creating an embedded AI Edge system that's built to deploy just about anywhere. Fanless design keeps dust and other particles out, helping the system to run reliably and reduce maintenance costs. The system also offers wide operating temperature range, providing consistent computing performance in temperatures from -10°C all the way to 65°C.
"The BOXER-8250AI powered by NVIDIA Jetson Xavier NX offers users and developers a rugged, flexible platform built to handle multiple inferences or more intensive ones," said Alex Hsueh, Senior Director of AAEON's System Platform Division. "With its I/O layout, the BOXER-8250AI is perfect for connecting with IP cameras and increasing coverage area for smart security applications, such as virtual fences or monitoring crowds for fevers and compliance with face mask requirements."
more information: https://www.aaeon.com/en/p/ai-edge-solutions-nvidia-jetson-xavier-nx-boxer-8250ai
Join 97,426 other subscribers

Archives