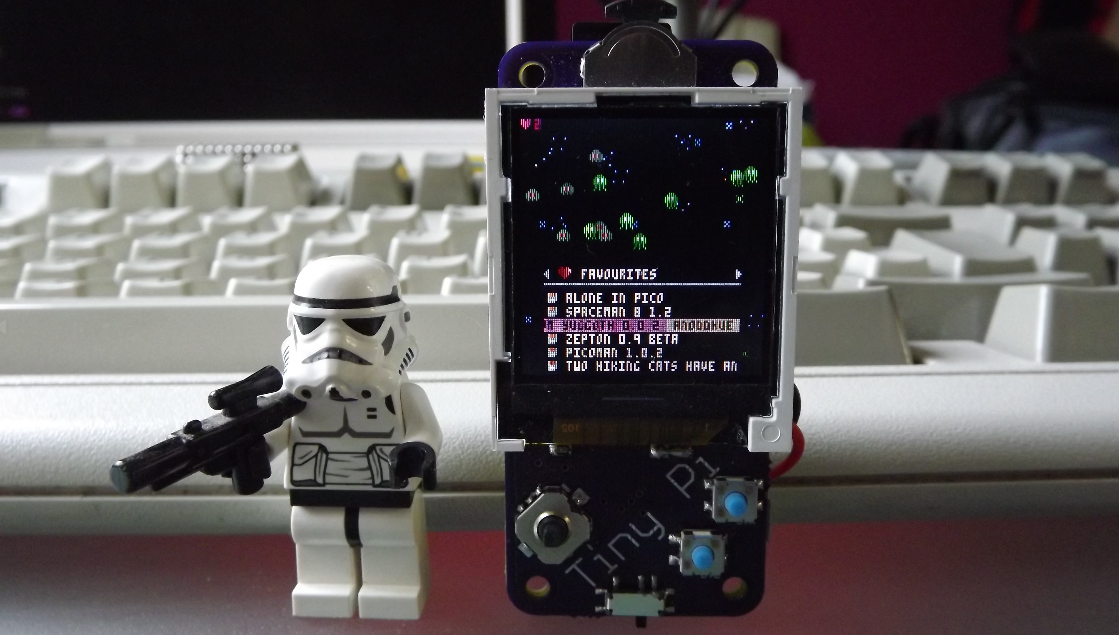 TinyPi – World Smallest Raspberry Pi Game Boy-Style Retro Console
After the release of Raspberry Pi Zero in 2015 many projects have been built with it. Another exciting project built around the Raspberry Pi Zero is this full-fledged gaming device called the Pocket TinyPi.
If you ever wanted to get your hands on some gaming on the go, the Pocket TinyPi maybe your best bet. Based on the Raspberry Pi, you have instant access to a retro gaming system such as RetroPie and Pico-8. The TinyPi is not only good for gaming, it is also tiny and can comfortably fit into your pocket without much of a notice.
Peter Barker is the creator of Pocket TinyPi, and he got inspired by the launch of the Pi Zero where several makers came up with very inspiring projects especially the ones hacking an old Game Boy. Unlike other makers, Barker didn't tear apart a working Game Boy but instead built a standalone Pi Zero-based gaming device using a cheap 2.2-inch SPI screen flanked by two button arrays. Things progressed from there, and Barker was able to build it using a 1.44-inch display as compared to the earlier 2.2-inch screen to finally make the Pocket TinyPi gaming device.
The Pocket TinyPi comes in an unassembled kit that will have to be fully assembled to get it to work. Aside from the possibility of playing an amazing and classic game with the TinyPi, the kit gives a user the opportunity to put their soldering skills into real test and even some eyesight testing since you will need to solder small parts on a small piece of board. One can also order an entirely built and tested kit, but of course there is no fun in that.
The kit consists of the following parts,
1.44"color screen with a resolution of 128×128 pixels
5-way joystick (4 directions plus a center click)
2 action buttons
3-way nav switch (gives two more buttons and a center click)
Stereo sound
Raspberry Pi for brains (1GHz CPU, 512MB ram, WiFi, and Bluetooth)
300mah battery giving an hour of play time (in the full kit and full build)
On the front of the PCB are a five-way joystick (with push-in function) and two push buttons. There's also a three-way navigation switch at the top, which can be mapped to extra functions. The device is powered by a slimline LiPo battery, strapped to the Pi Zero along with a TP4056 charger. Stereo sound is supplied by two piezo transducers situated behind the screen.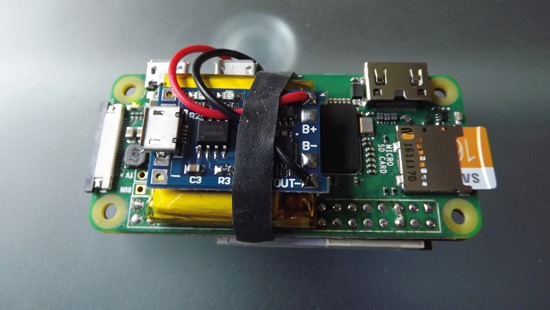 The Pocket TinyPi is expected to come in 3 options :
The Base Kit – It includes the PCB, Screen, and components to let you build a working TinyPi. This kit doesn't come with any battery and a case, so you will need to supply your own power to it. A basic Li-Po battery will work here and you can easily 3D print your own custom case for it as well.
The Full Kit – This includes everything the basic kit does, plus a 3D printed case, battery, and supporting PCB.
Fully Assembled – This is a fully assembled kit. It will be prebuilt and tested.
They were on sale for a while on Tindie, but demand was too high, so they will be available on CrowdSupply soon. Of course, TinyPi is not just limited to gaming, the flexibility of the Raspberry Pi means your imagination the only limits!
Join 97,426 other subscribers

Archives