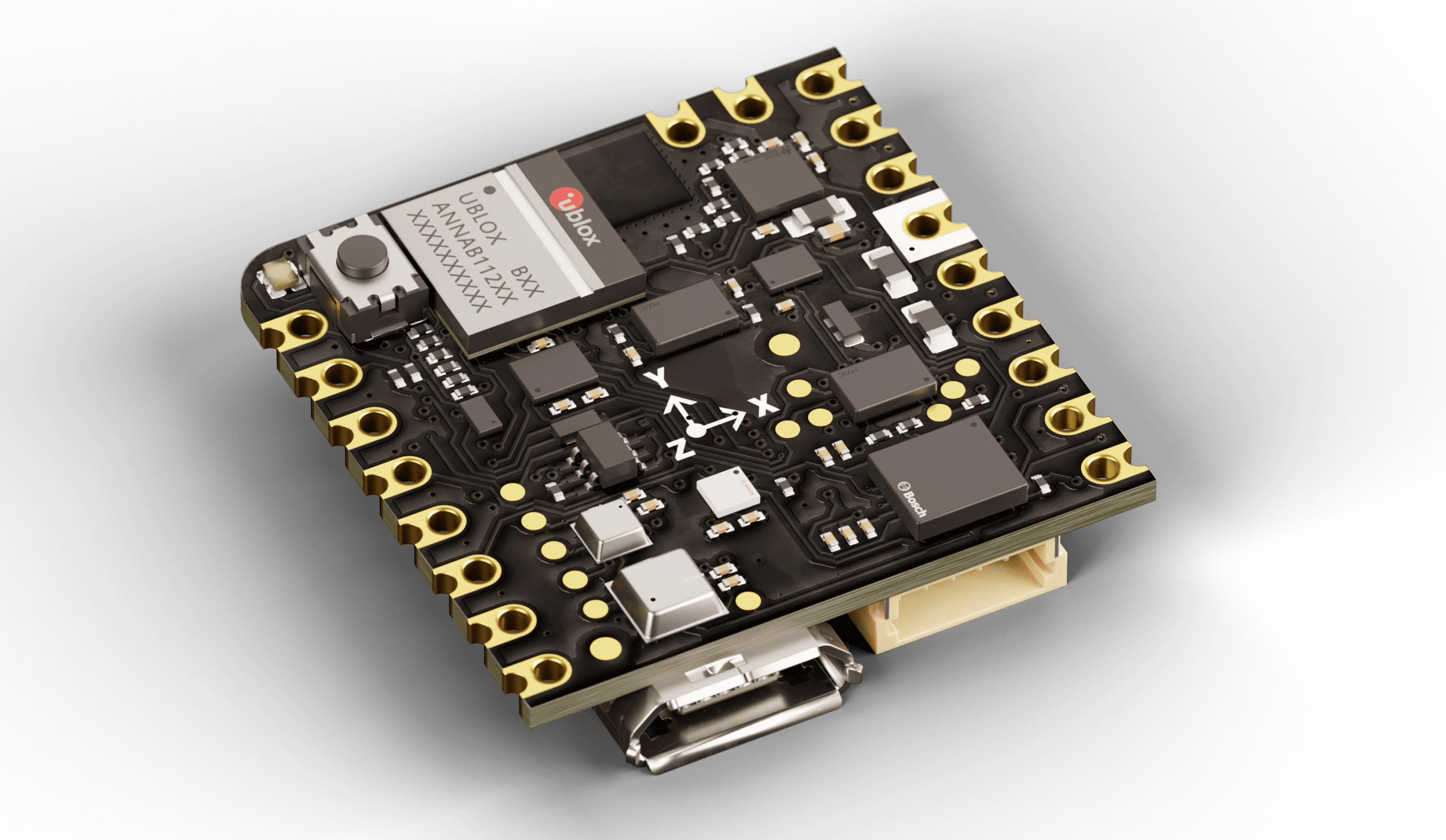 Arduino, Bosch team for smallest AI sensor board
Arduino's smallest board to date uses sensors from Bosch Sensortec for the Nicla Sense ME. [www.eenewseurope.com]

Arduino Pro and Bosch Sensortec have partnered on a small sensor board. The Nicla Sense ME is Arduino's smallest board to date and uses the latest generation Bosch sensors technology on the smallest form factor yet for sensing and intelligence at the edge.
The 22.86 x 22.86 mm board has a motion sensor with nine degrees of freedom (9DoF) and a 4DoF environmental sensor with machine learning. It can be powered by a battery and used as a complete standalone board, or attached to an Arduino board to expand its capabilities.
The €59 Nicla Sense ME board comes with Bosch Sensortec's BHI260AP AI sensor system with integrated motion sensor, BMM150 magnetometer, BMP390 pressure sensor, and BME688 4-in-1 gas sensor with AI and integrated high-linearity and high-accuracy pressure, humidity, and temperature sensors.
"This is a tiny board with a really great mix of sensors combined with high computational power, opening up a whole new range of applications leveraging on sensor fusion. Smart building automation, mobile and wearable devices, industrial and professional equipment are key targets," said Adriano Chinello, Head of Arduino Pro.
The Nicla Sense board has already been included in a starter kit provided to all teams participating in the Bosch Sensortec's 2021 IoT Innovation Challenge. This is an online competition where students combine hardware and software tools to develop fascinating sensor-based IoT solutions.
"The Arduino Nicla Sense ME combines the hardware and software know-how in one platform and ensures high-speed time-to-market for our users. Bosch Sensortec's self-learning AI smart motion sensor, the environmental sensor with AI capabilities and all the other sensors allow a broad range of applications to address the different segments of the IoT market. This way developing intelligent, low-power and scalable edge sensing applications is easier than ever before," said Dr. Stefan Finkbeiner, CEO of Bosch Sensortec.
The Arduino Nicla Sense ME is now available for €59/US$70.
more information: www.arduino.cc/pro/hardware/product/nicla-sense-me
Join 97,426 other subscribers

Archives