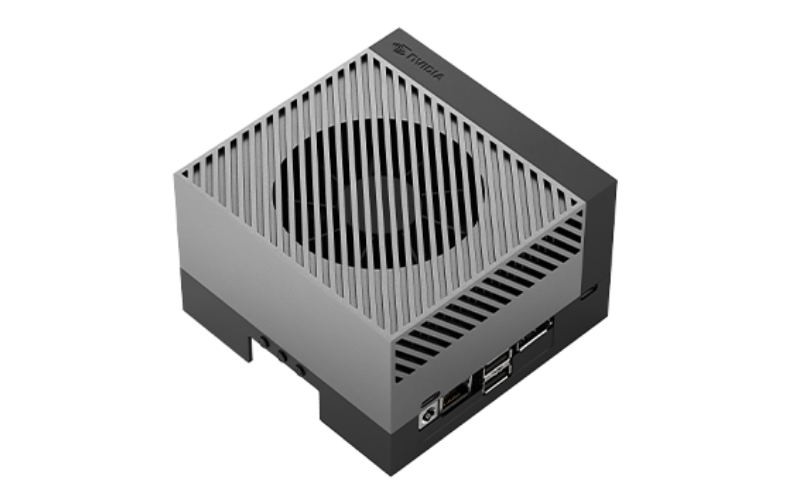 Meet the ALL-NEW NVIDIA AGX Orin Developer Kit for Edge AI applications
Last month, NVIDIA announced the availability of the Jetson AGX Orin Developer Kit to deliver 275 trillion operations per second for energy-efficient advanced robotics and machine learning applications. There has been a lot of movement around the new NVIDIA developer kit that offers 8 times the performance of the previously well-known NVIDIA Jetson AGX Xavier in the same footprint. Designed to aid the exponentially evolving robotics and edge AI applications, the NVIDIA AGX Orin Developer Kit module comes equipped with a Jetson AGX Orin module with a heat sink and reference carrier board.
At the heart of the developer kit is the 12-core Arm Cortex-A78AE that combines high performance and power efficiency in a thermally constrained design for complex applications involving autonomous driving and industrial systems. Along with the powerful CPU that can be clocked up to 2GHz frequency, the NVIDIA AGX Orin Developer Kit is tightly integrated with the 1.3GHz NVIDIA Ampere GPU with 2048 NVIDIA CUDA cores and 64 Tensor cores.
To run multiple AI applications, the board supports onboard 64GB eMMC storage and 204GB/s memory bandwidth with up to 32GB of DRAM. These AI applications can operate smoothly on the developer kit because of the NVDLA deep learning accelerator and PVA vision accelerator.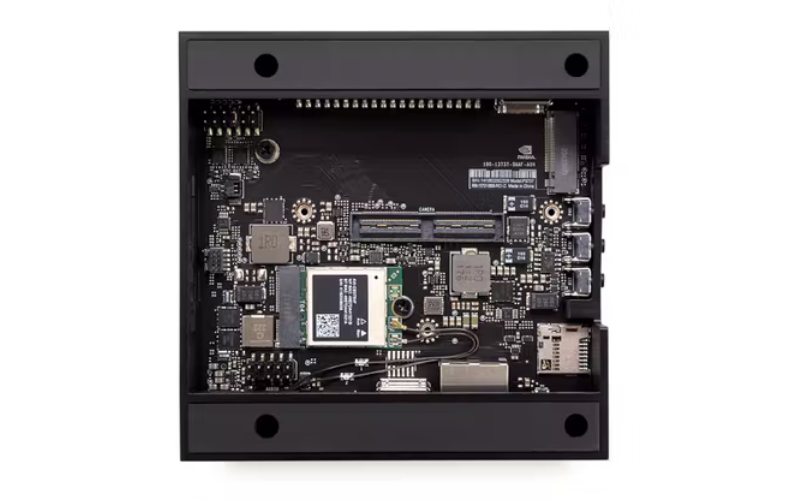 "As AI transforms manufacturing, healthcare, retail, transportation, smart cities, and other essential sectors of the economy, demand for processing continues to surge," said Deepu Talla, vice president of Embedded and Edge Computing at NVIDIA. "A million developers and more than 6,000 companies have already turned to Jetson. The availability of Jetson AGX Orin will supercharge the efforts of the entire industry as it builds the next generation of robotics and edge AI products."
There have been a lot of reviews already made available on the NVIDIA AGX Orin Developer Kit, of which one by Gareth Halfacree on Hackster news caught our attention. As he says,
"At $1,999, the Jetson AGX Orin Developer's Kit is an expensive box — but it's hard not to be impressed by its performance."
With a lot of aesthetic images of the product (probably one of the best available in the public domain), Gareth also mentions all the downgrades which are an important aspect of any review article. Check out the article here.
For interested developers residing in the United States, the NVIDIA AGX Orin Developer Kit is currently available for sale on Arrow Electronics for $1990 with free shipping. For more details on the product, head to the official product page on the NVIDIA website.
Subscribe to Blog via Email
Join 97,616 other subscribers
Archives