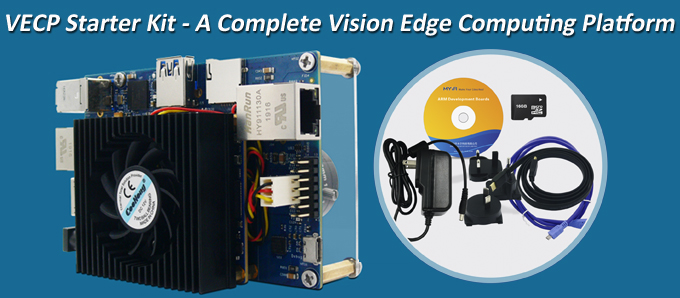 MYIR Introduces Zynq UltraScale+ MPSoC based Vision Edge Computing Platform
MYIR introduces the VECP Starter Kit, a complete Vision Edge Computing Platform designed to support excellent image processing for typical applications like Machine Vision, Industry, IoT, Medical and more others in different areas of business and everyday life.
The VECP Starter Kit is using Xilinx Zynq UltraScale+ ZU3EG solution and comes with a MYD-CZU3EG-ISP development board as well as some accessories to help users start their development rapidly. The MYD-CZU3EG-ISP board consists of a MYC-CZU3EG CPU Module with installed active heatsink, a base board and a SONY imx334 4K Sensor which is installed on the rear of the base board and connected to the board MIPI-CSI interface through an FPC cable. The board is ready to run Linux OS and provided with plenty of software resources.

The MYD-CZU3EG-ISP development board shows outstanding image processing performance through the built-in ISP core which is capable of handling 4K video at 30fps and implementing ultra-low delay video transmission at maximum 0.7ms. It also has integrated IP cores for high-speed video standards like GigE vision and USB3 vison to allow the image transmission via the Gigabit Ethernet or USB 3.0 from the board FPGA logic part.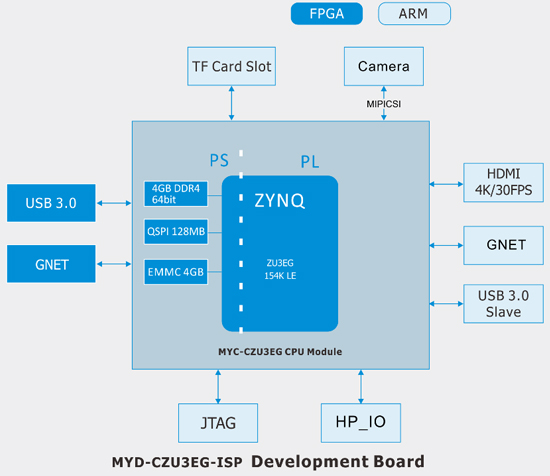 The VECP Starter Kit is offered at $599/unit only. MYIR also offers custom design services for board design based on the MYD-CZU3EG-ISP development board or customized image sensors or customized IP cores according to customers' requirements.

For whatever deep learning purpose or production, the VECP Starter Kit will be easily for users to begin their edging computing experience and reduce their time to market with the design reference or system integration.

More information can be found at: http://www.myirtech.com/list.asp?id=631
Join 97,426 other subscribers

Archives