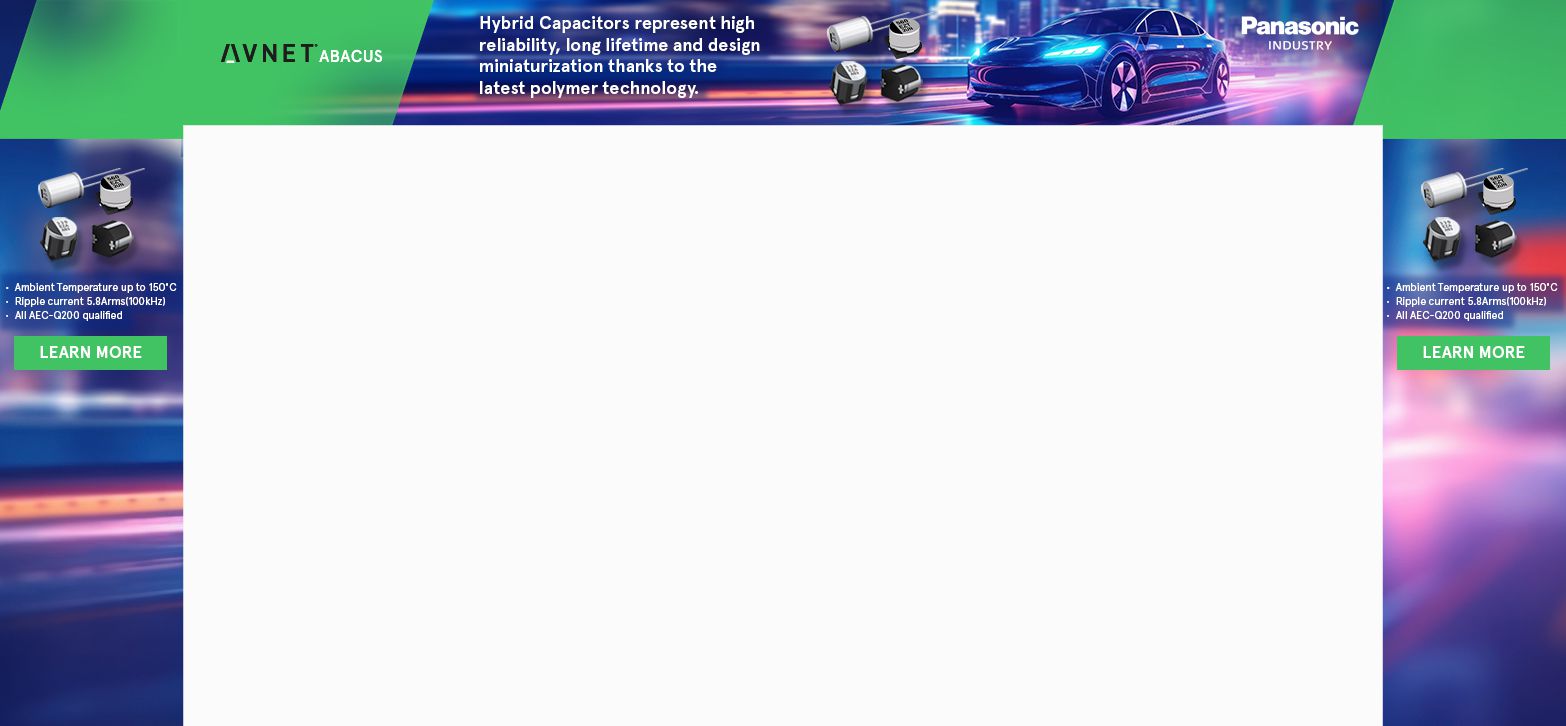 230V AC Input – 12V Output DC Converter, Non-Isolated Buck Converter
The project described here outputs 12V DC voltage from the input of 230V AC. The output current is up to 100mA.  The project is based on BM2P129TF chip which is PWM method DC/DC converter with a built-in 650V MOSFET. BM2P129TF contributes to low power consumption by built-in a 650V starting circuit. Built-in current detection resistor realizes compact power supply design. Current mode control imposes current limitation on every cycle, providing superior performance in bandwidth and transient response. The switching frequency is 100Khz in fixed mode. At light load, frequency is reduced and high efficiency is realized. Built-in frequency hopping function contributes to low EMI. Low on-resistance 9.5 Ohms 650V MOSFET built-in contributes to low power consumption. The default over current limit of the chip is 450mA.
This project uses lethal AC voltage and should be handled only by qualified personnel familiar with all safety and operating precedes.
Note: The project can also operate with a lower input voltage of 90V AC. The board provides 10.5V and load current 2mA with 90V AC input. The module also can be used as a high voltage DC-DC to DC converter with input range 100V DC to 380V DC, output 10.5V to 13V.
Features
Input Supply 230V AC
Output 12V DC
Load 100mA Constant (Maximum 150mA)
Operating Frequency 100kHz Fixed
Cycle By Cycle Current Control
Efficiency 75%
PCB Dimensions: 46.67 x 19.53 mm
Schematic

Connections

Parts List
| NO | QNTY | REF | DESC | MANUFACTURER | SUPPLIER | SUPPLIER PART NO |
| --- | --- | --- | --- | --- | --- | --- |
| 1 | 1 | CN1 | 2 PIN SCREW TERMINAL PITCH 5.08MM | PHOENIX | DIGIKEY | 277-1247-ND |
| 2 | 1 | CN2 | 4 PIN HEADER CONNECTOR PITCH 2.54MM | WURTH | DIGIKEY | 732-5317-ND |
| 3 | 1 | C1 | 1uF/25V SMD SIZE 0805 | YAGEO/MURATA | DIGIKEY | |
| 4 | 1 | C2 | 220uF/25V ELECTROLYTIC | NICHICON | DIGIKEY | 493-15302-ND |
| 5 | 1 | C3 | 0.1uF/50V SMD SIZE 0805 | YAGEO/MURATA | DIGIKEY | |
| 6 | 1 | C4 | 4.7uF/400V ELECTROLYTIC | WURTH | DIGIKEY | 732-8886-1-ND |
| 7 | 1 | D1 | 1N4007 | MICRO COMMERCIAL | DIGIKEY | 1N4007MSCT-ND |
| 8 | 1 | D2 | MDB10S | ONSEMI | DIGIKEY | MDB10SFSCT-ND |
| 9 | 1 | D3 | BA159 | VISHAY | DIGIKEY | BA159GP-E3/73GICT-ND |
| 10 | 1 | L1 | 220uH/1.38A | BOURNS | DIGIKEY | 118-SRR1260A-221KCT-ND |
| 11 | 1 | R1 | 1E 2W SMD SIZE 2512 | YAGEO/MURATA | DIGIKEY | 118-SRR1260A-221KCT-ND |
| 12 | 1 | R2 | 10K 5% SMD SIZE 0805 | YAGEO/MURATA | DIGIKEY | |
| 13 | 1 | U1 | BM2P129TF SOIC8 | ROHM | DIGIKEY | BM2P129TF-E2CT-ND |
Gerber View
Photos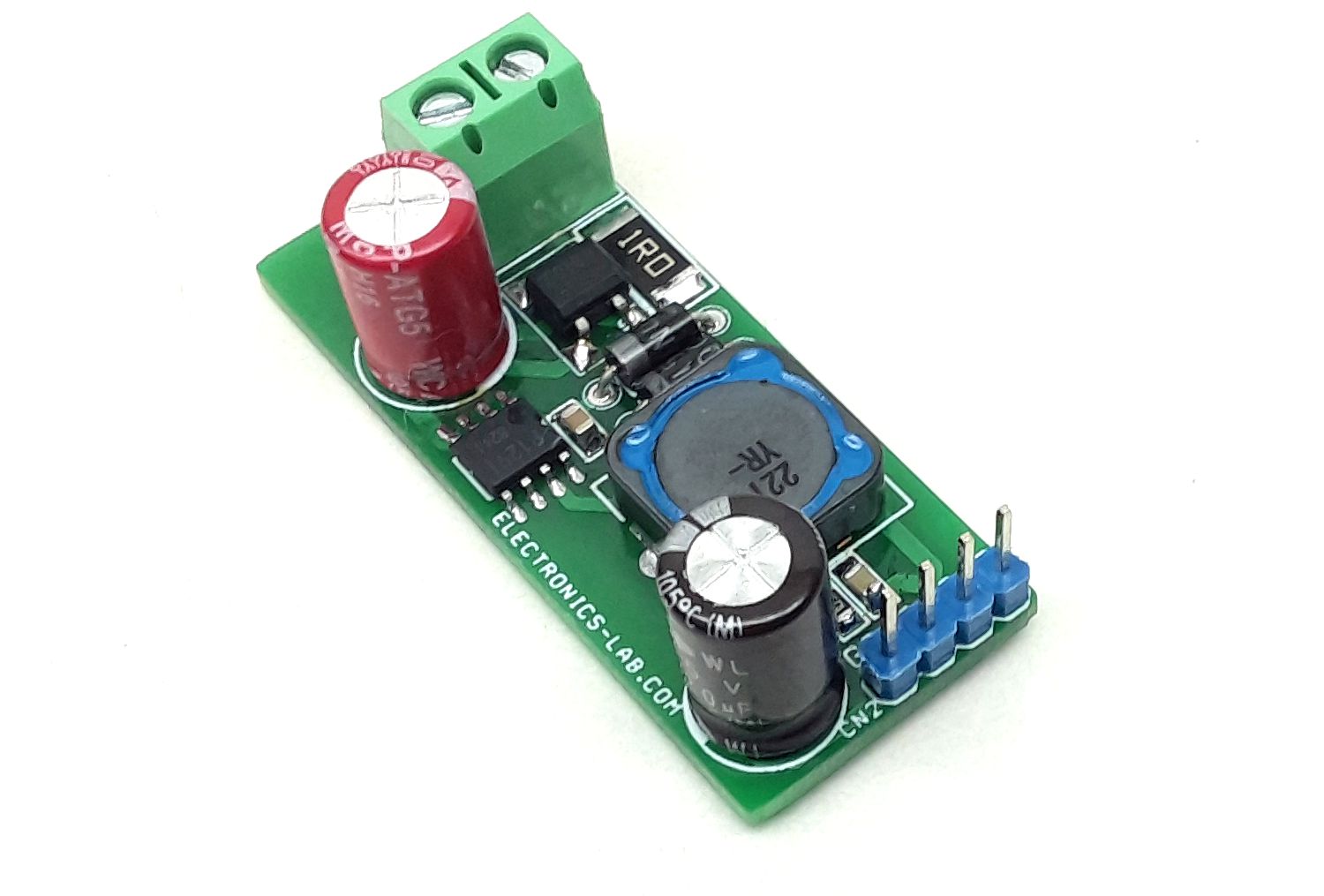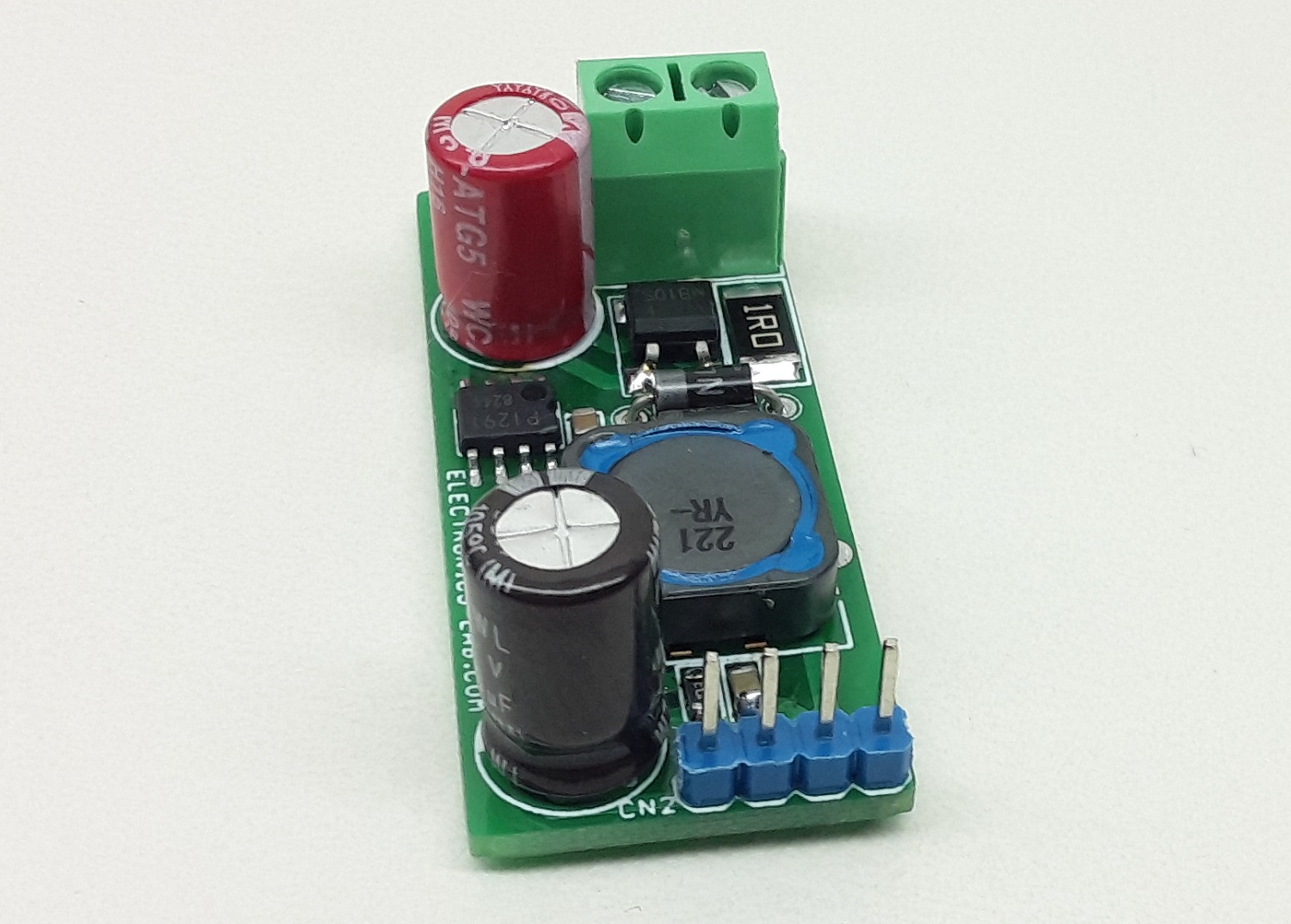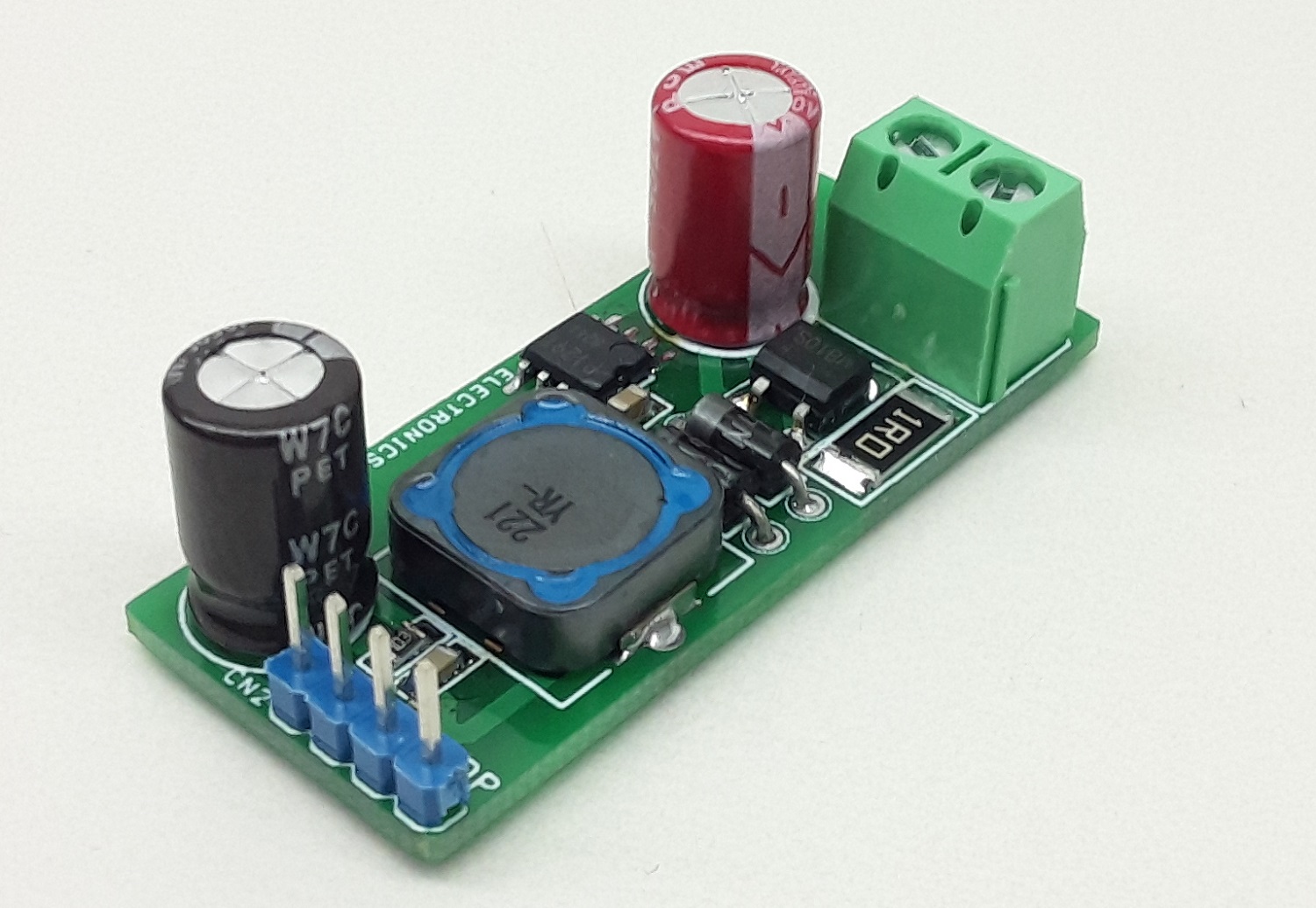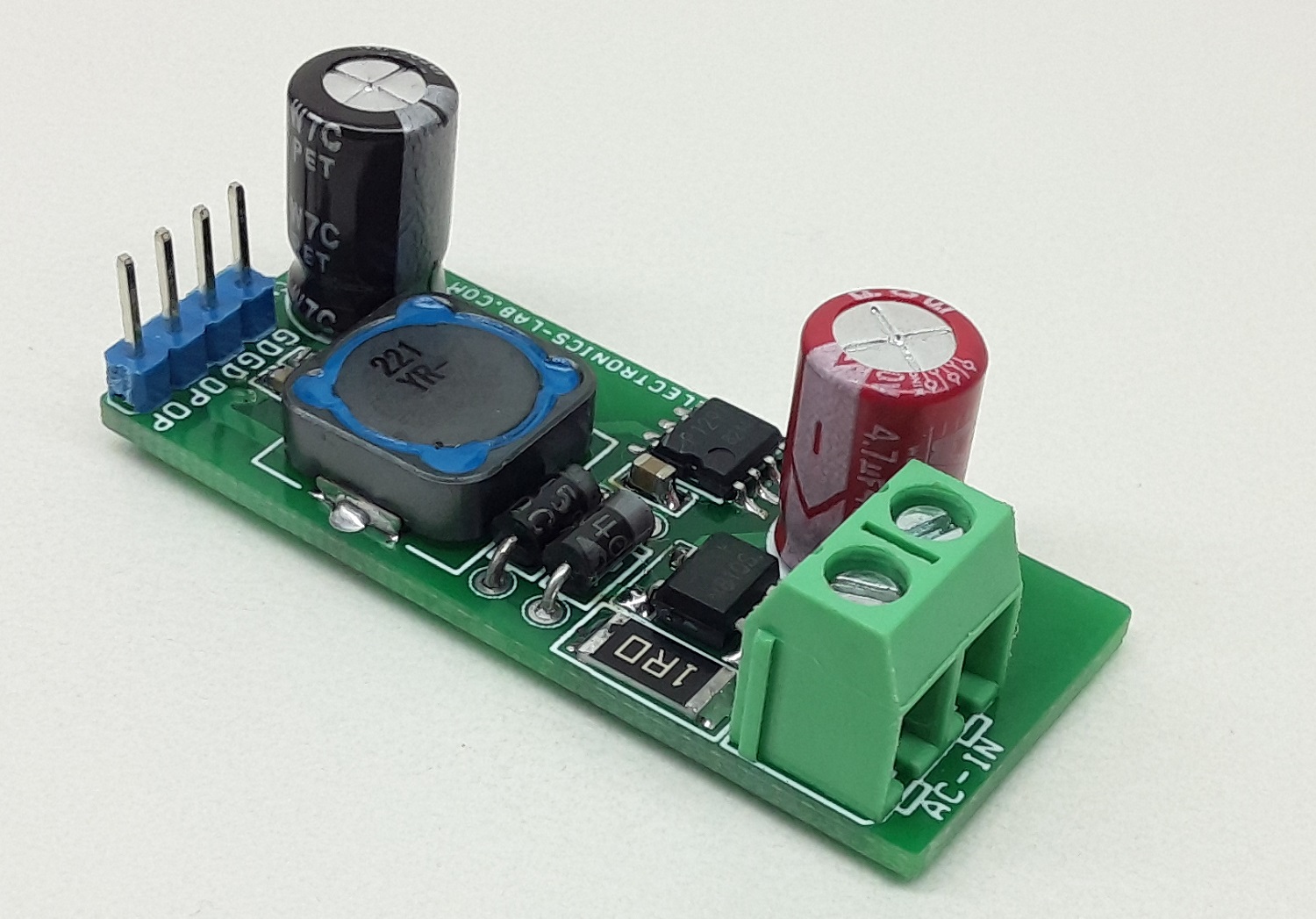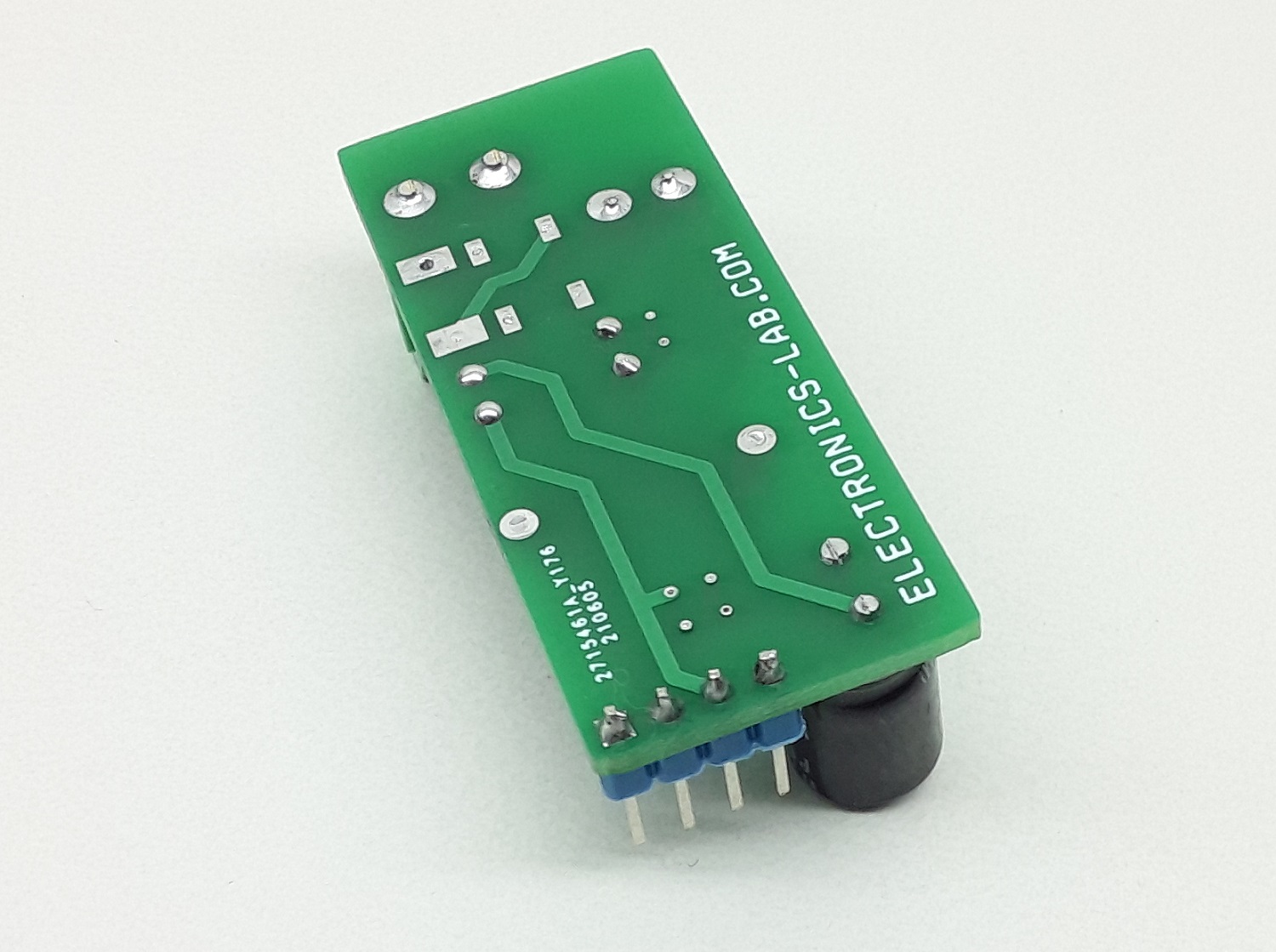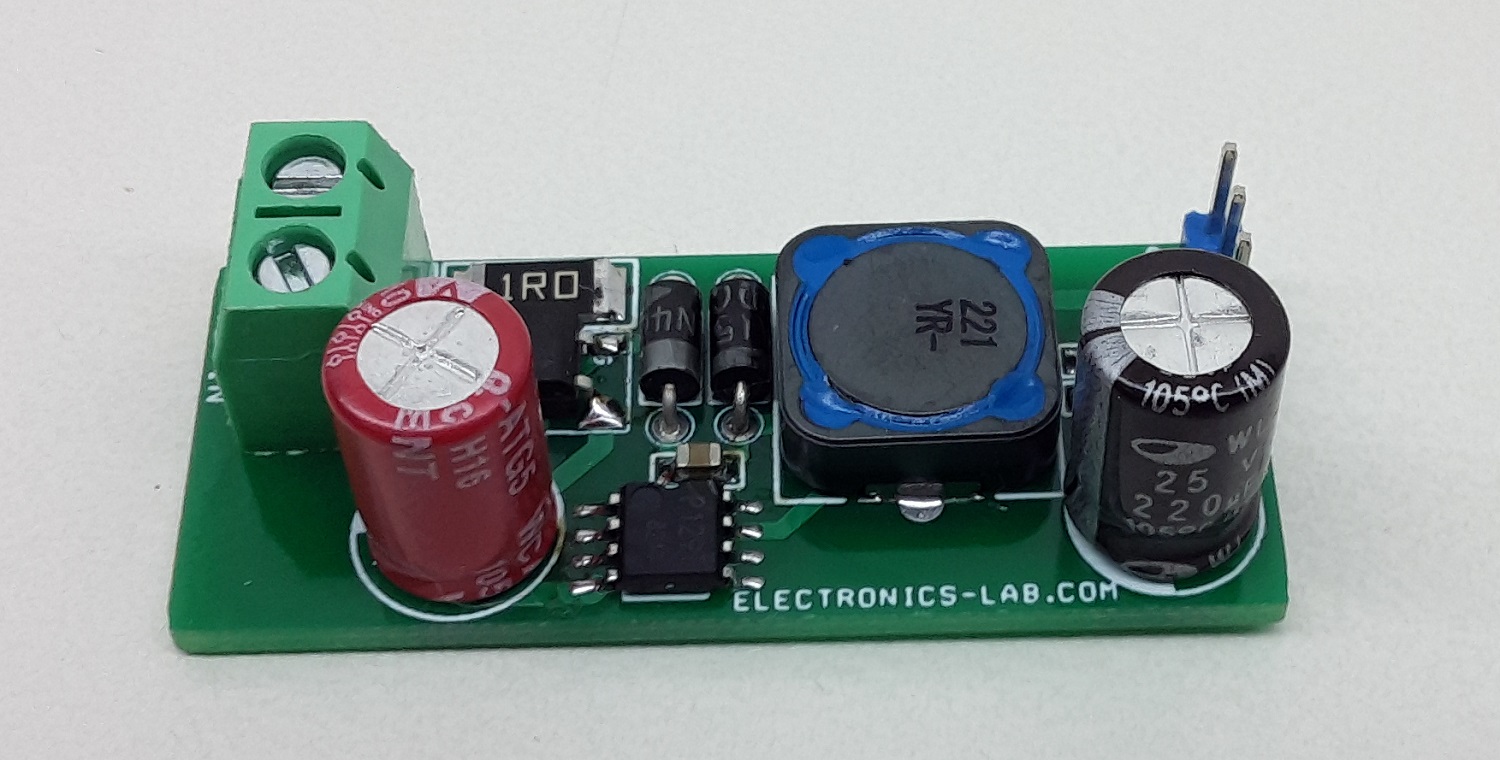 Video
BM2P129TF Datasheet