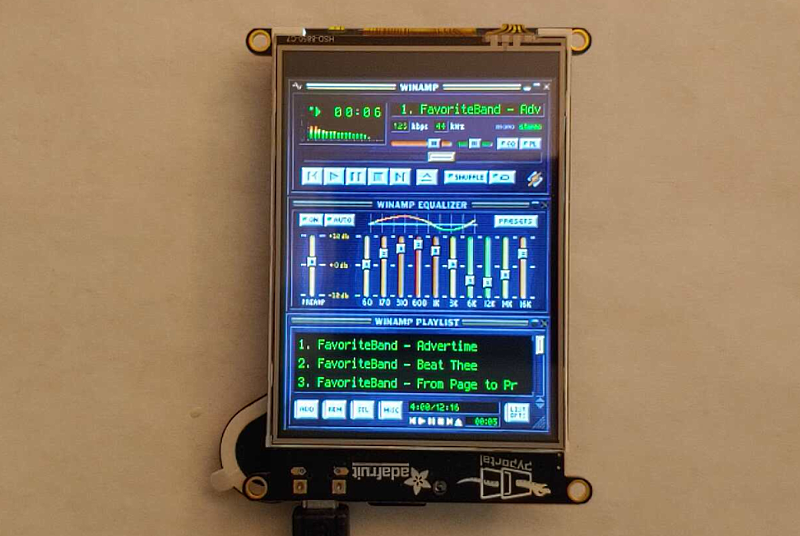 PyPortal Winamp MP3 Player
This project will turn your PyPortal into an MP3 player to play your favorite tunes with the familiar Winamp look. Create and manage multiple JSON playlists and rock out to whichever one fits the mood.
Take it a step further by choosing a custom Winamp skin and converting it for use on your PyPortal.
more information: https://learn.adafruit.com/pyportal-winamp-mp3-player/overview
Subscribe to Blog via Email
Join 97,500 other subscribers
Archives