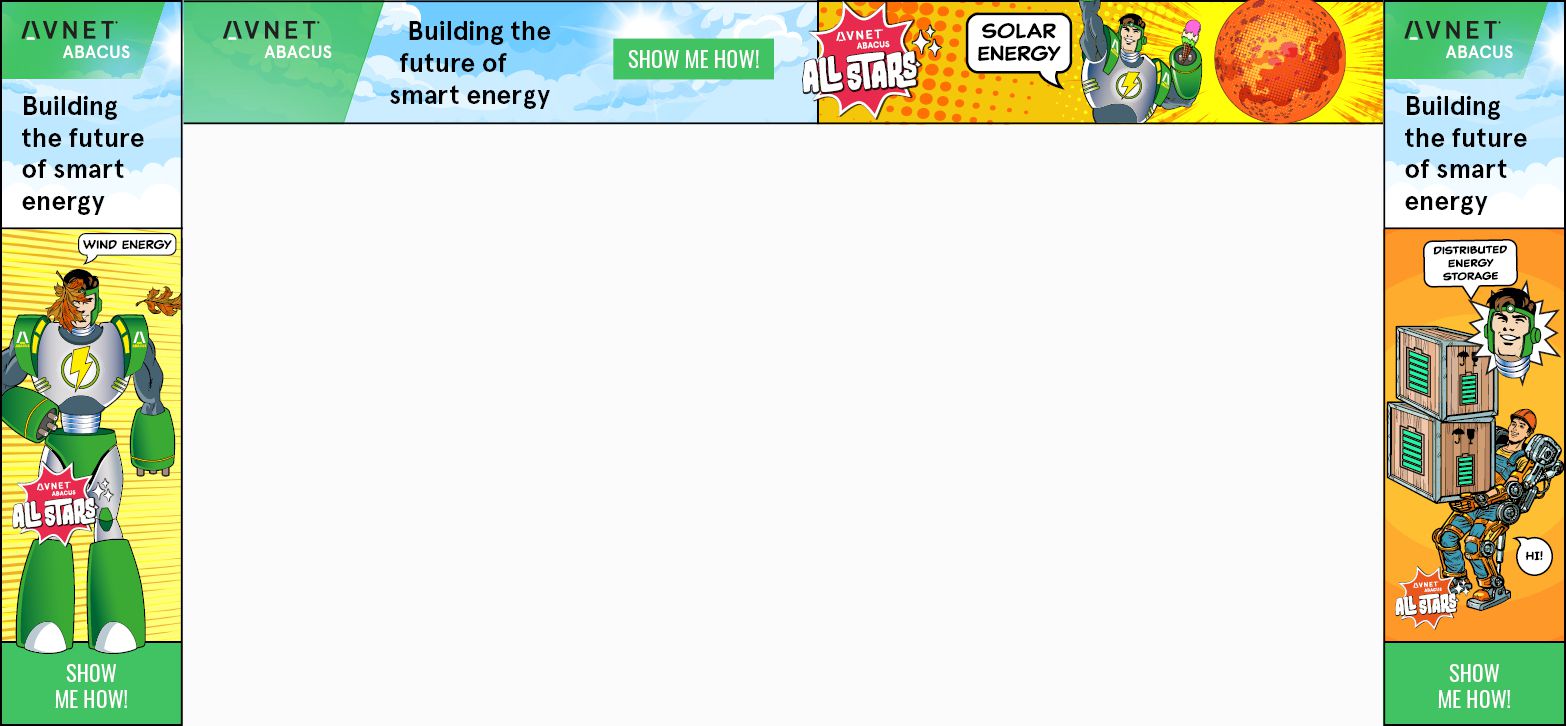 Dual +5 V/-5V @ 200 mA Regulated Linear Power Supply
Rajkumar Sharma

834 Views

moderate

Tested

SKU: EL112931
The project presented here is a dual AC to DC output linear power supply. This power supply provides low ripple low noise DC regulated output. Usually, transformer-based linear power supplies are considered very bulky and inefficient, but this power supply still is very important for sensitive applications such as analog circuits, communications devices, radio devices, audio circuits, OPAMP-based projects etc.
Parts Explanation
CN1 is AC input
Jumper J2 for 230V AC input
Jumper J1/J3 for 115V AC
Transformer T1-Step down transformer provides 6.3V-0V-6.3V AC Outputs
Bridge Rectifier BR1 converts AC into DC
Capacitor C2/C4 DC filter capacitors
CN2 unregulated DC output approx. +/-9V DC
U1 +5V regulator
U2 -5V regulator
D1 +5 power LED
D2 -5V power LED
R1/R2 current limiting resistors for LEDs
C1/C3/C5/C6 output DC capacitors
CN3 Male header +/-5V regulated output
CN4 screw terminal +/-5V regulated output
Note1: Power supply supports 230V AC input and 115V AC input. Jumpers are located under PCB for input voltage selection, remove input power cable while changing Jumper selection.
Note 2: This power supply contains hazardous voltage at the input side, PCB must be installed in an encloser that prevents accidental contact. Use plastic screws to mount this power supply PCB.
Input Voltage Selection
For 230V AC Input: Close Jumper J2 and Jumper J1, and Open J3
For 115V AC Input: Close Jumper J1 and J3, Open Jumper J2
Other Similar AC to DC Power Supplies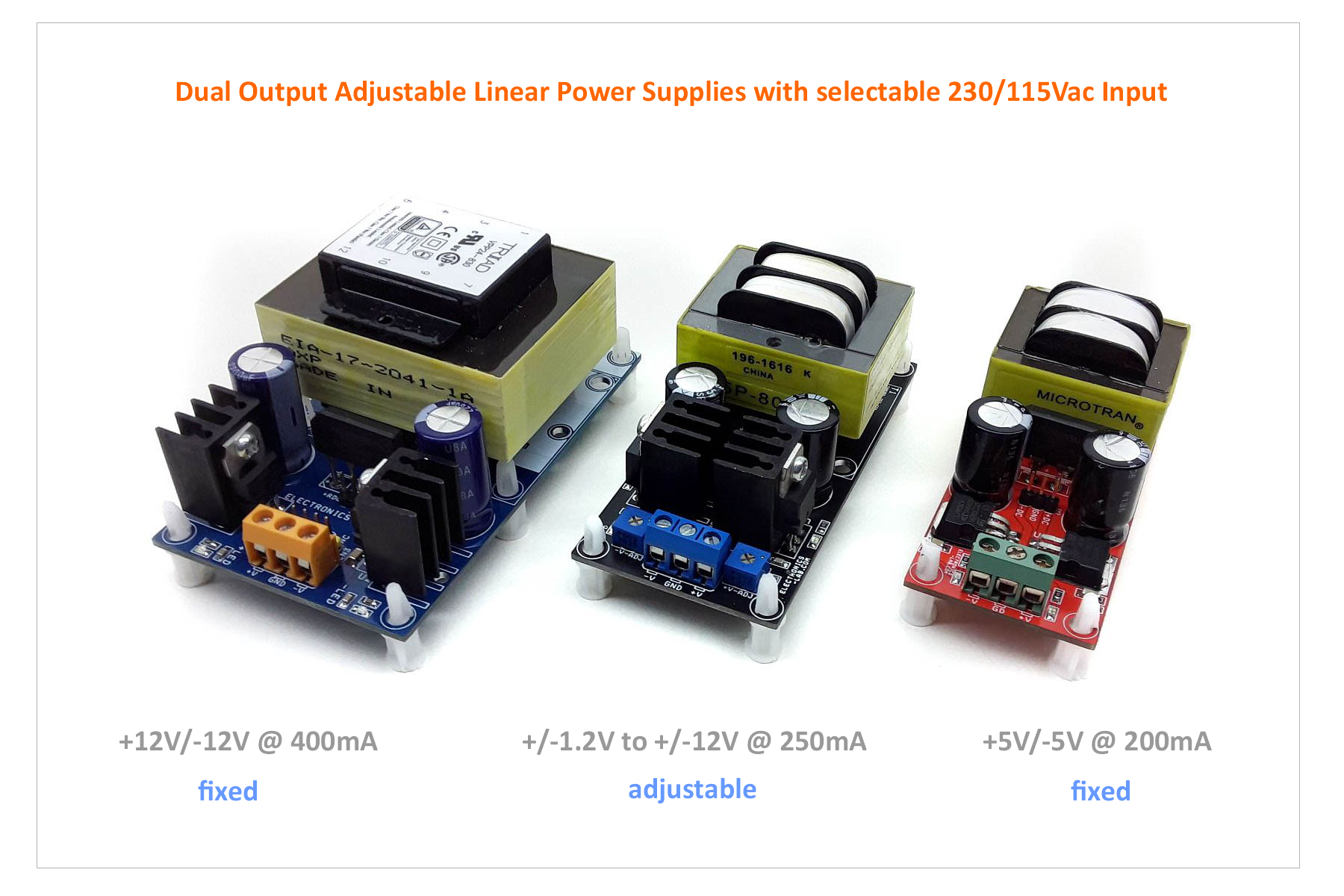 Features
Input 230V or 115V AC Input (Use Jumpers to Select 230V or 115V AC)
Output +/-5V DC (Dual Output)
Output Ripple Approx. 5mV
Maximum Load Current 400mA (+5V@200mA, -5V@200mA)
2 x Power LEDs, for 5V and -5V
Screw Terminal for AC Input
Screw Terminal for Regulated DC Output
3 Pin Male Header Provides Unregulated DC Output
4 Pin Male Header for Regulated DC Output
PCB Dimensions 88.42  x 36.67 mm
Schematic

Parts List
| NO. | QNTY. | REF. | DESC. | MANUFACTURER | SUPPLIER | SUPPLIER PART NO |
| --- | --- | --- | --- | --- | --- | --- |
| 1 | 1 | BR1 | BRIDGE GBL08 OR GBL06 | VISHAY | DIGIKEY | GBL06-E3/45GI-ND |
| 2 | 1 | CN1 | 3 PIN SCREW TERMINAL PITCH 5.08MM | PHOENIX | DIGIKEY | 277-1248-ND |
| 3 | 1 | CN2 | 3 PIN MALE HEADER PITCH 2.54MM | WURTH | DIGIKEY | 732-5316-ND |
| 4 | 1 | CN3 | 4 PIN MALE HEADER PITCH 2.54MM | WURTH | DIGIKEY | 732-5317-ND |
| 5 | 1 | CN4 | 3 PIN SCREW TERMINAL PITCH 5.08MM | PHOENIX | DIGIKEY | 277-1248-ND |
| 6 | 2 | C1,C5 | 0.1uF/50V SMD SIZE 0805 | MURATA/YAGEO | DIGIKEY | |
| 7 | 2 | C2,C4 | 1000uF/25V | RUBYCON | DIGIKEY | 1189-2960-ND |
| 8 | 2 | C3,C6 | 10uF/25V SMD SIZE 1206 | MURATA/YAGEO | DIGIKEY | |
| 9 | 1 | D1 | RED LED SMD SIZE 0805 | LITE ON | DIGIKEY | 160-1427-1-ND |
| 10 | 1 | D2 | GREEN LED SMD SIZE 0805 | DIALIGHT | DIGIKEY | 350-2044-1-ND |
| 11 | 3 | J1,J2,J3 | SOLDER JUMPER 0-OHMS RESSISTOR SIZE 1206 | MURATA/YAGEO | DIGIKEY | |
| 12 | 2 | R1,R2 | 470E 5% SMD SIZE 0805 | MURATA/YAGEO | DIGIKEY | |
| 13 | 1 | T1 | TAMURA 3FD-312 | TAMURA | DIGIKEY | MT2102-ND |
| 14 | 1 | U1 | LM7805 TO220 | TI | DIGIKEY | 296-44520-1-ND |
| 15 | 1 | U2 | LM7905 TO220 | TI | DIGIKEY | LM7905CTNS/NOPB-ND |
Connections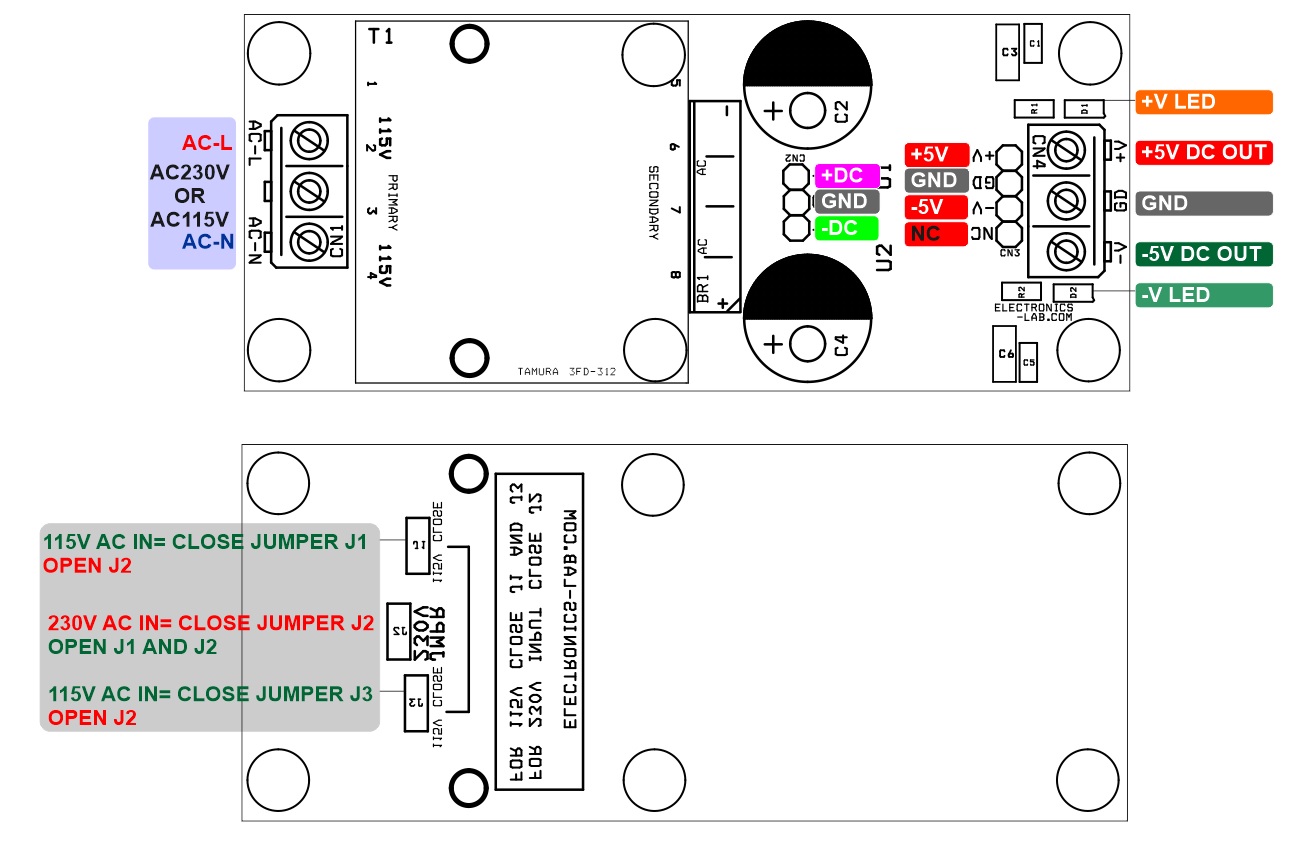 Gerber View
Photos
Video
LM7805 Datasheet