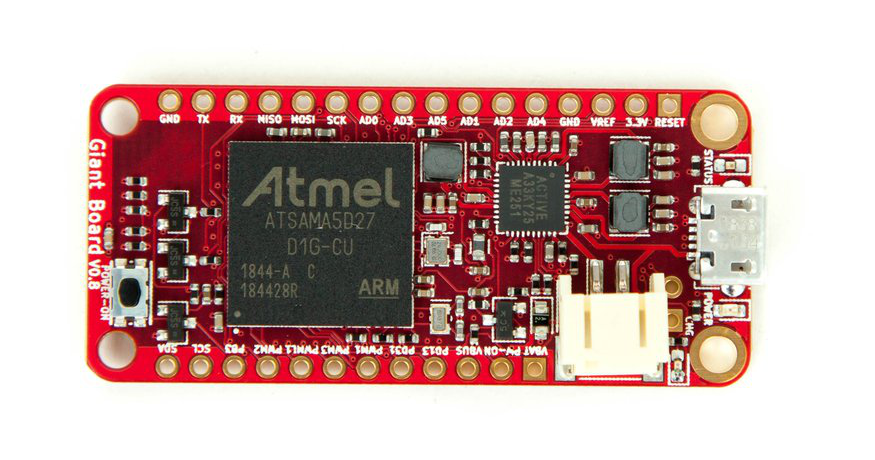 Giant Board – A single-board computer in the Adafruit Feather form factor
Giant Board is an Open Source, Linux-capable SBC Compatible with the Featherwing Ecosystem.
The Giant Board will come with over 100 CircuitPython libraries pre-installed and support many popular FeatherWings. Linux drivers interface directly with the Ethernet and LCD FeatherWings, and they can be easily enabled or disabled via a simple text file. Most FeatherWings will work out of the box with Adafruit's CircuitPython example code.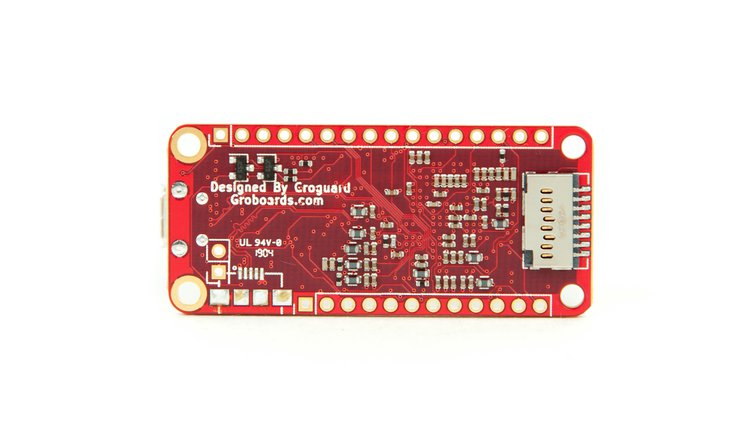 Features & Specifications
Processor: Microchip SAMA5D2 ARM® Cortex®-A5 Processor 500 MHz
Memory: 128 MB DDR2 RAM
Storage: microSD card
Sensing: 6 x 12-bit ADC with 3.3 V reference and external trigger
Actuation: 4 x 16-bit PWM with external trigger
Connectivity: 1 x I2C, 1 x SPI, 1 x UART, more with Flexcom
Power: via USB, with support for LiPo batteries
Operating System: mainline Linux kernel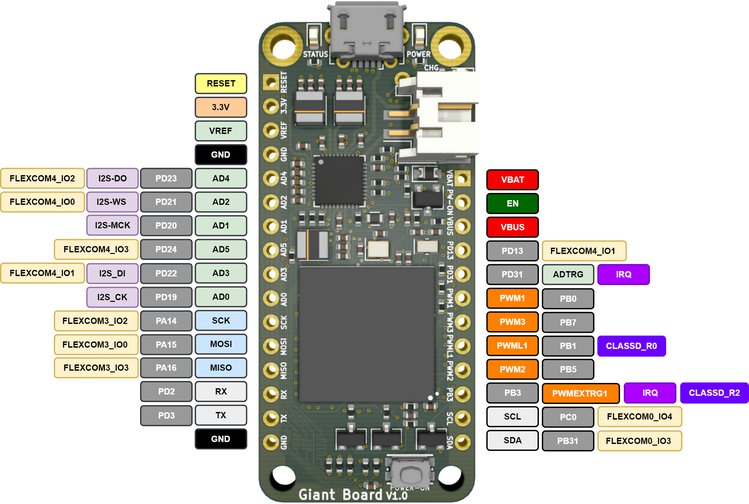 Low-power Modes
The Giant Board has support for four low-power modes, each of which supports a different wake up mechanism:
standby with GPIO button wake up
standby with RTC wake up
memory suspend with 'power on' button wake up
memory suspend with RTC wake up
The project is soon going to launch on crowdsupply.com. You can subscribe to the list to get notifications.
UPDATE 11/02/2020
The Giant board is now in production and to help promote it they are hosting a design contest. They are offering a free board for people that want to participate in the contest.
We're thrilled to announce that we've partnered with Microchip for another contest! Last time, we received a slew of neat projects such as an IoT incubator, domestic central heating radiator optimiser, and the pick a plant! This time around, we're once again excited to see what creative projects you come up with.

Entering is simple. Just come up with a unique project idea that incorporates the Giant Board and submit your idea to us using 150 words. Once you receive your board you can start building your project while using the Electromaker platform to document your build along the way. We will then judge all submitted project entries and award the cash prizes. The timeline can be found at the bottom of this page.
Join 97,426 other subscribers

Archives