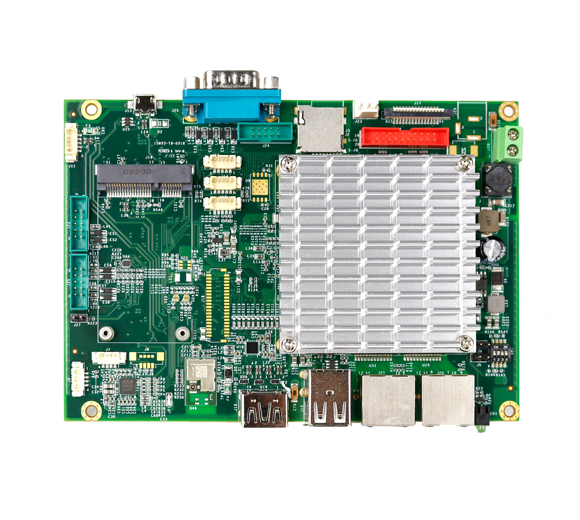 ICOP NX8MM-35 single board computer comes with an NXP module for industrial applications
ICOP, a manufacturer of embedded devices, has recently launched the ICOP NX8MM-35, a powerful single-board computer (SBC) designed for various industrial applications. The SBC integrates the NXP i.MX 8M Mini, is a competent and efficient internal module that ensures high performance and power efficiency.
The NXP i.MX 8M Mini is an embedded multicore applications processor specifically designed for industrial use cases. This module combines a quad-core ARM Cortex-A53 CPU with a Cortex-M4 microcontroller, enabling multitasking and efficient power management. With its advanced graphics capabilities, the i.MX 8M Mini supports rich multimedia experiences, making it ideal for applications such as industrial control and home automation.
The NXP i.MX 8M Mini module is part of the company's EdgeVerse edge computing platform designed with a commercial use case. The EdgeVerse platform primarily offers edge computing capabilities through security and software libraries, including machine learning solutions. Some of the other EdgeVerse processors are Layerscape and S32 automotive processing platform.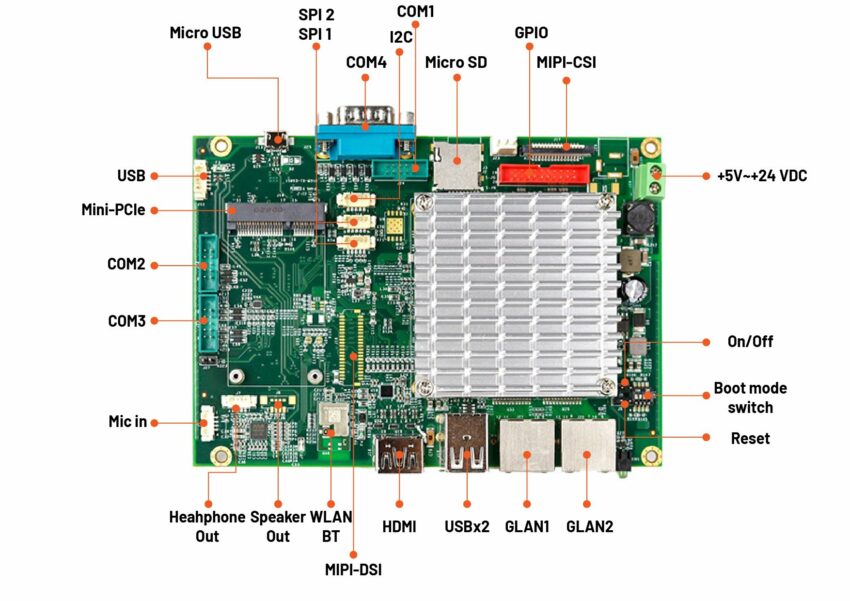 Specifications of ICOP NX8MM-35 SBC:
CPU: NXP i.MX 8M Mini featuring up to 4x Cortex-A53 cores clocked at 1.6GHz and 1x Cortex-M4 core
GPU: GC NanoUltra 3D supporting GC320 2D OpenGL ES 2.0
Memory: 1/2/4 GB LPDDR4 RAM
Storage: 1x eMMC supporting up to 64 GB of storage and 1x microSD card slot
Connectivity: Wi-Fi IEEE 802.11b/g/n and Bluetooth 4.1
Interfaces: 3x USB 2.0, HDMI 2.0, MIPI DSI (Optional)
Power: DC between 5 to 30V
Software support: Yocto Linux and Android
Dimensions: 146×102 mm
The ICOP NX8MM-35 comes equipped with Gigabit Ethernet ports, enabling fast and reliable network communication. This makes it suitable for applications that require high-speed data transfer or networking capabilities. The SBC supports up to 4GB of LPDDR4 RAM, ensuring smooth performance even when running resource-intensive applications. Furthermore, it offers multiple storage options, including eMMC and MicroSD, providing flexibility and enough storage space for various applications.
In terms of software support, the ICOP NX8MM-35 is compatible with various operating systems, including Yocto Linux and Android, allowing developers to choose the platform that best suits their needs. The SBC also offers extensive I/O interfaces, including HDMI, USB 2.0, and GPIOs, facilitating easy integration with other devices and peripherals.
For more information on the ICOP NX8MM-35 single-board computer, head to the official Wiki page.
Join 97,426 other subscribers

Archives