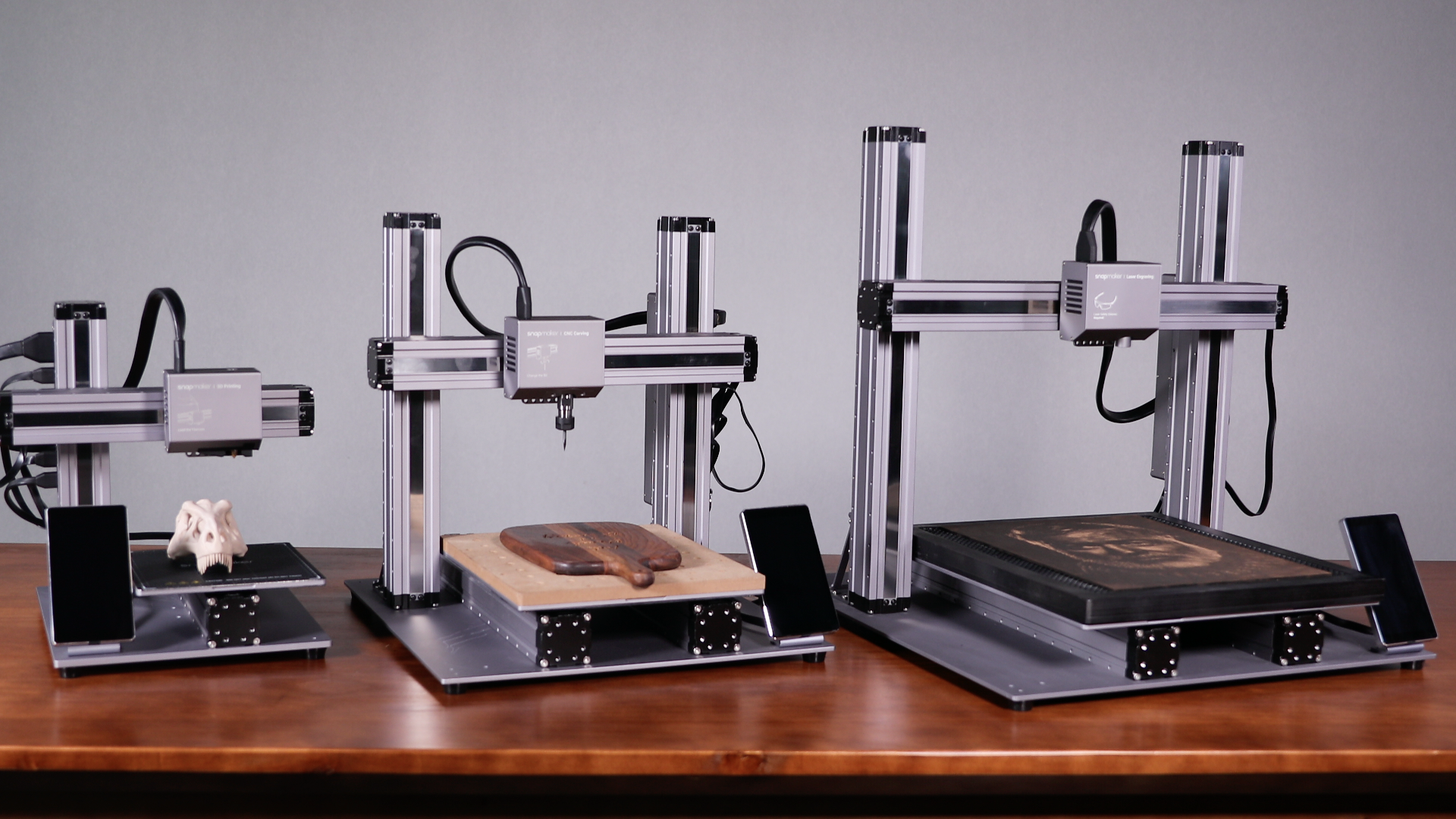 Record-smashing Snapmaker 2.0 3D printers now available for website pre-orders
The modular 3D printer line, available in 3 models, is now available for pre-order from Snapmaker.com after becoming the most-funded technology project on Kickstarter
After breaking multiple records with the Snapmaker 2.0 Kickstarter campaign, Snapmaker is today announcing that the 3D printer line is now available for pre-orders on Snapmaker.com. The Snapmaker 2.0 raised $7,850,866 USD by 7,388 backers on Kickstarter, making it the most funded-technology project ever on the platform, and one of the top ten most-funded projects on Kickstarter overall. The Snapmaker 2.0 is available for pre-orders on Snapmaker.com starting at $799 USD. Orders will ship worldwide and will be delivered in March 2020.
Snapmaker first launched the Snapmaker Original 3-in-1 3D printer on Kickstarter in 2017, ending the campaign with over $2 million in pledges and fulfilling all orders. With feedback from the community, the Snapmaker team began to work on even more innovative improvements for the Snapmaker 2.0, pushing modularity to the next level and giving creators even more flexibility. To achieve this goal, Snapmaker adopted CAN (Controlled Area Network) bus expansion, a technology that allows microcontrollers to ping information without the need for a wired connection. This enables Snapmaker to add new features to the Snapmaker 2.0 with just software – no hardware upgrades necessary. Snapmaker 2.0 is the first 3D printer using the CAN bus protocol.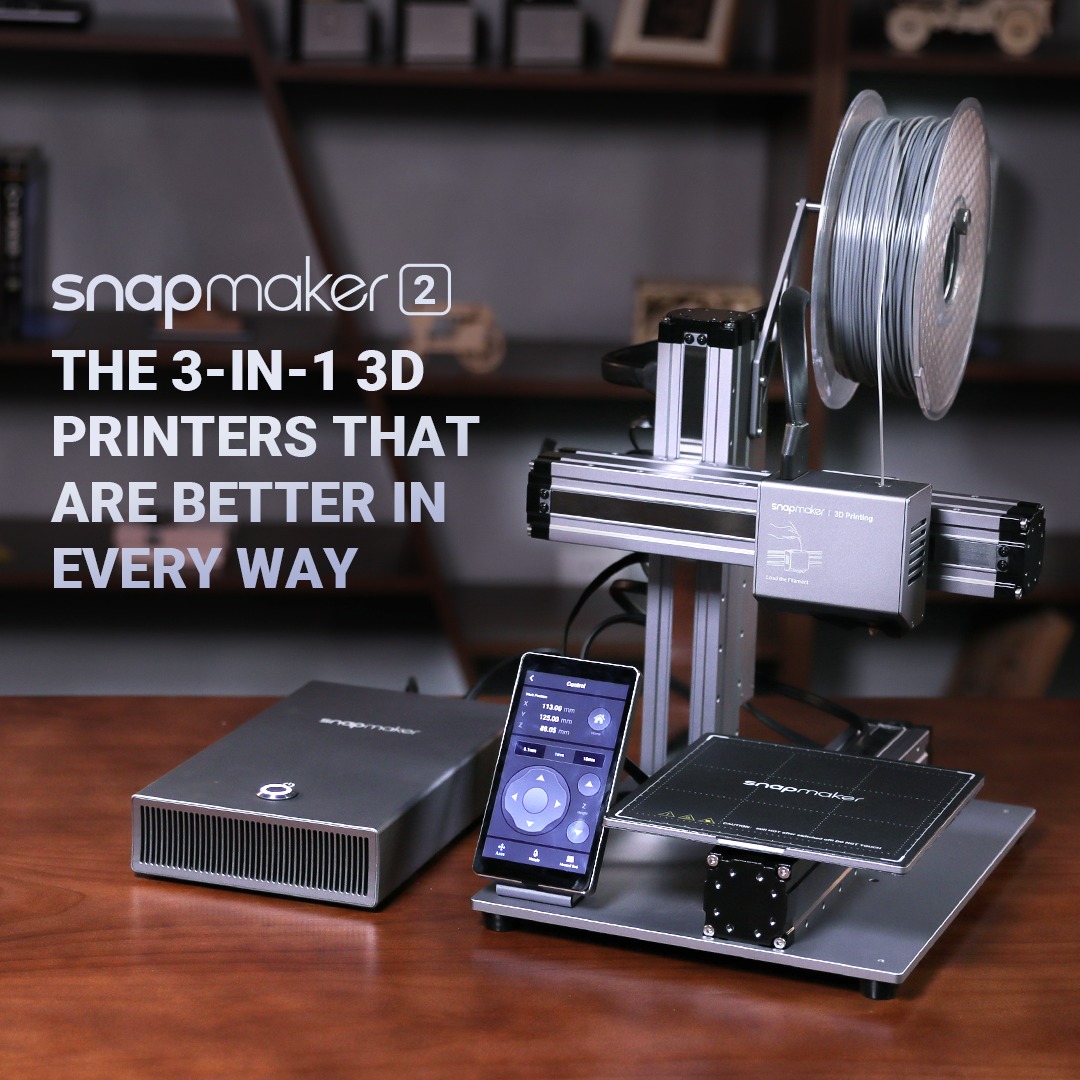 The Snapmaker 2.0 garnered the attention of thousands of backers on Kickstarter by combining a 3-in-1 functionality, top-notch manufacturing, and an affordable price point. Key features include:
Improved 3-in-1 capabilities for 3D printing, laser engraving and cutting, and CNC carving
Compatibility with dozens of everyday materials such as leather and food items, to popular 3D printing materials like wooden PLA
A modular design so users can easily and quickly change between modes and set up the product in just 10 minutes
High quality metal construction with aerospace-grade aluminum alloys
A large workspace with each model of different sizes so you can make large projects or multiple smaller objects at once
Intuitive touchscreen and software to control the printers, and also select and preview your projects
CAN bus protocol for future upgrades means Snapmaker 2.0 buyers can take advantage of future upgrades via software downloads
"Since their first campaign on Kickstarter, Snapmaker has had a deep focus on building a true community with their backers from the ground up," said Heather Corcoran, Director of Design and Technology, Kickstarter. "That community clearly came out in force to help them break this record. The best part about it is that the product is such a powerful creative tool – those thousands of backers will in turn bring a whole new wave of ideas and inventions to life using Snapmaker 2.0. When you're building tools like this alongside a community, the potential for impact is kind of exponential. We can't wait to see what all these backers are going to make with Snapmaker 2.0."

"The Snapmaker team has been blown away by the public response to the Snapmaker 2.0 so far," said Daniel Chen, CEO, Snapmaker. "We were proud to see that not only was the Snapmaker 2.0 the fastest Kickstarter campaign to ever reach $1 million in just seven minutes, but we finished our campaign with another record, becoming the most funded technology project on the platform. We are excited to start accepting pre-orders on our own website, expanding the reach of the Snapmaker 2.0 even further."
Snapmaker 2.0 Technical Specifications: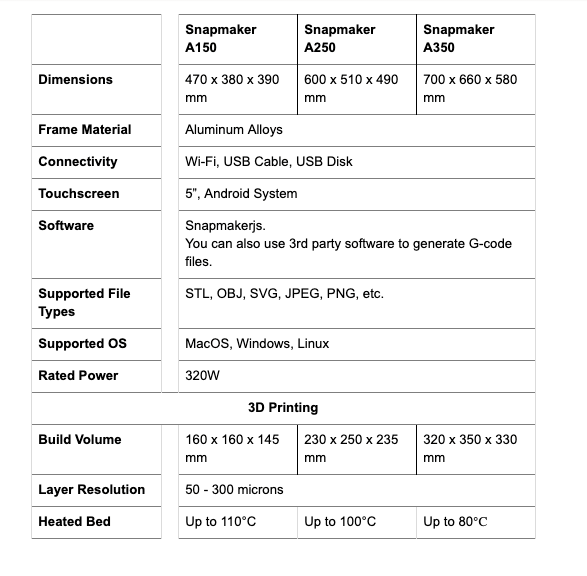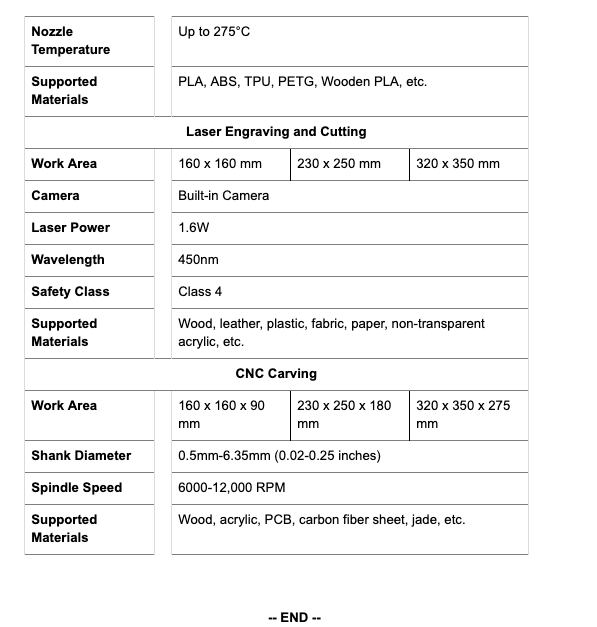 About Snapmaker
Snapmaker is a tech startup team of passionate engineers and designers with working experience in the fields of aviation, robotics, and 3D printing. Snapmaker creates products designed to bring innovative technology into daily life. It focuses particularly on the 3D printing technology, starting with the Snapmaker 3D Printer — the all-metal and all-in-one 3D printer that can do more at a lower cost. Snapmaker is dedicated to creating a set of modules to allow everyone to build easy-to-use and budget-friendly fabrication machines.
For more information, visit snapmaker.com
Join 97,426 other subscribers

Archives