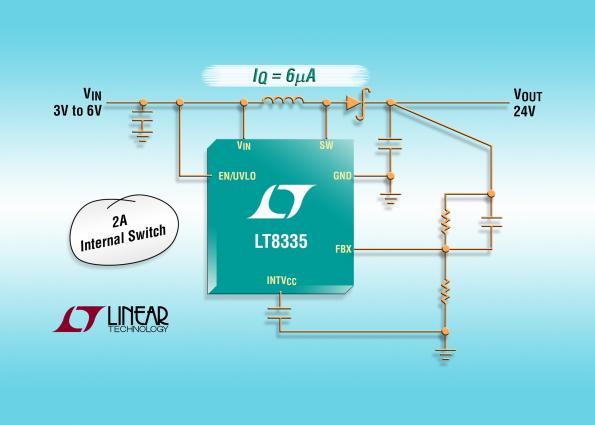 IC
LT8335 – Converter minimizes quiescent current
Outfitted with a 2-A, 28-V power switch, the LT8335 2-MHz step-up DC/DC converter from Linear Technology operates from an input of 3 V to 25 V, suitable for applications with input sources ranging from a single-cell lithium-ion battery to automotive inputs. The LT®8335 is a current...
Continue Reading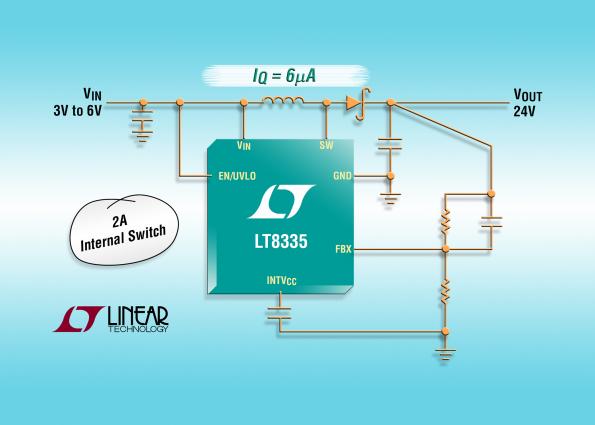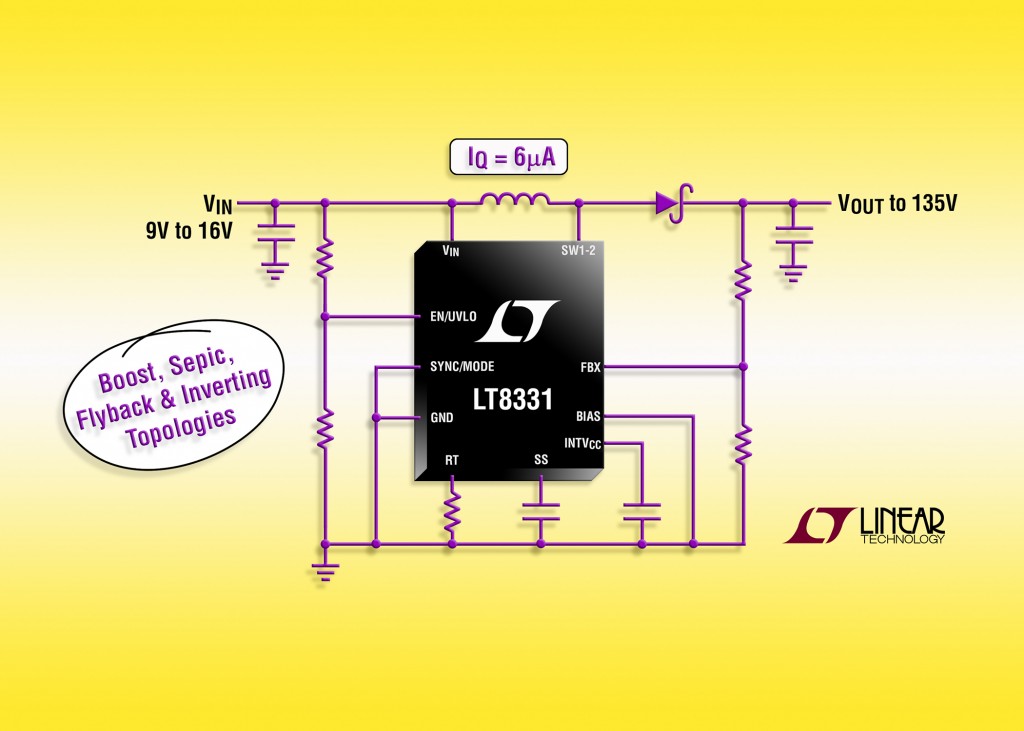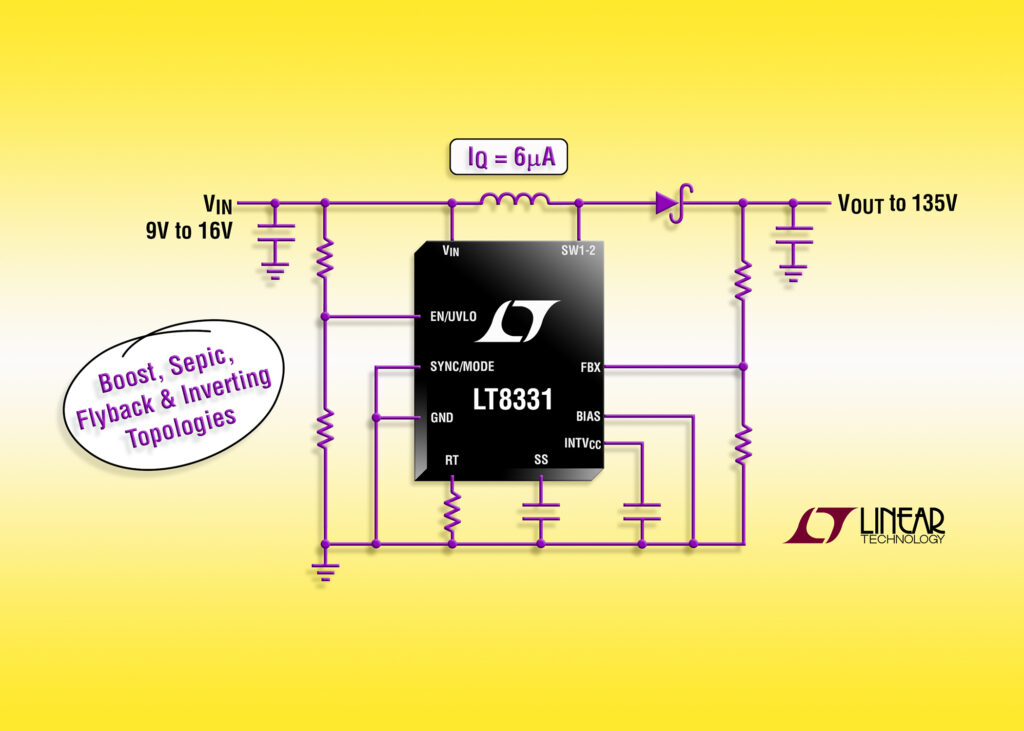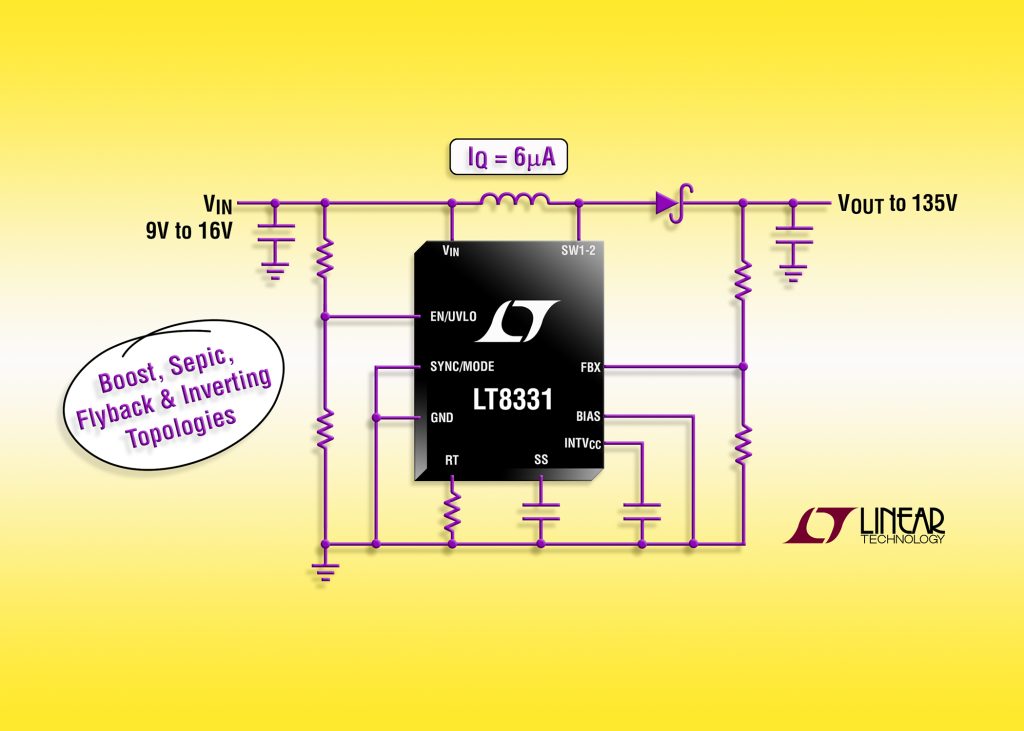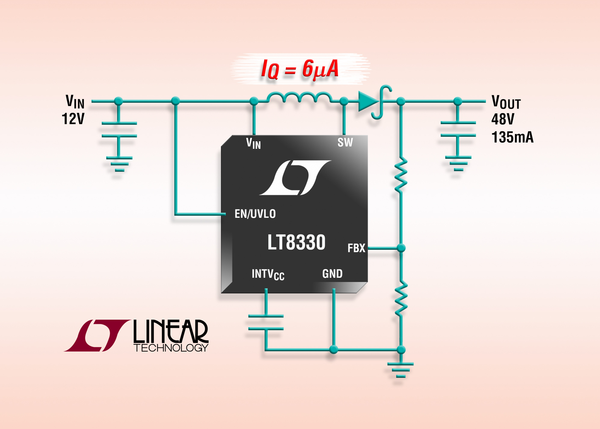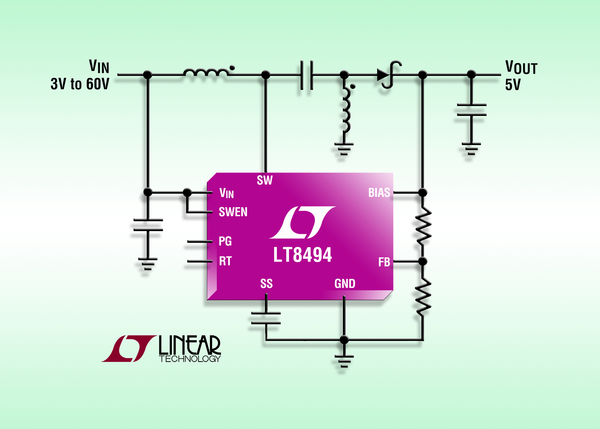 IC
2A, 70V SEPIC/Boost DC/DC converter with 7µA Iq
by Graham Prophet @ edn-europe.com: LT8494 is a current mode, fixed frequency SEPIC/boost DC/DC converter with an internal 2A, 70V switch. Quiescent current of 7µA suits the device for always-on automotive or other industrial battery powered systems. The LT8494 starts up from an...
Continue Reading