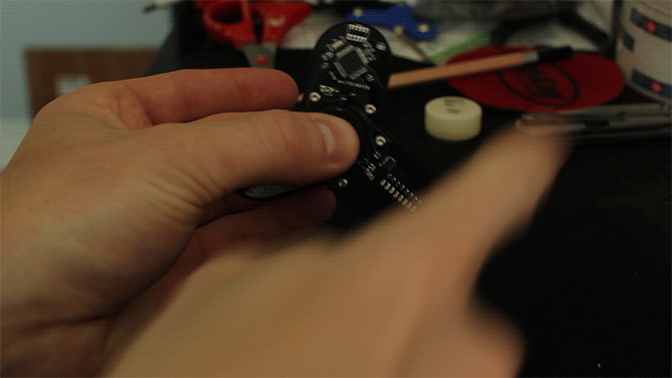 Fidget spinner became a popular toy earlier in 2017. Most of us have one or at least have tried it. Consists of a bearing surrounded by a three-lobed flat structure, it can spin along its axis with a little effort.
Makers and hardware hackers always try to employ different tools to make innovative ideas. Some of those makers hacked a fidget spinner to display custom text while it is rotating. The concept is using a vector of LEDs and turn them on and off at each degree according to the required text. Then, when it rotates very fast our eyes will see the full text as it is displayed together.
At this project on Hackaday, Sean Hodgins created a fidget-shape PCB that fits into the spinner. It consists of an 8-LED vector, a 32-bit microcontroller, an 8-bit shift register, and other electronics parts. It is powered by three 3.6 LiPo cell batteries and can be connected with PC through a micro USB connector.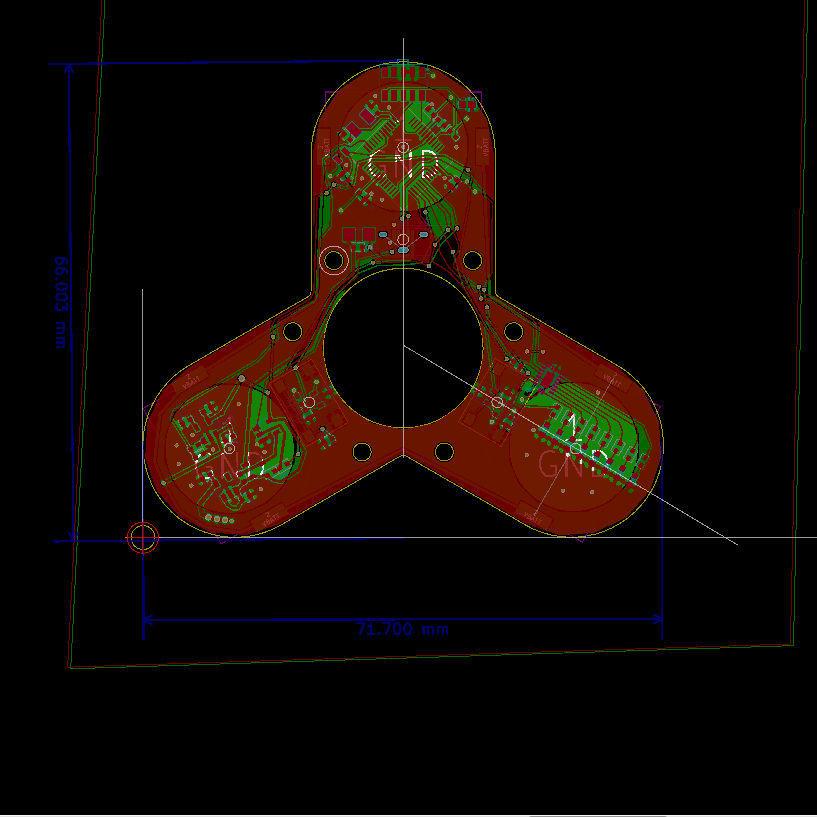 Component needed for this project:
The total cost is about $20 for all parts, and here is the bill of materials. Also the design of the fidget is available for 3D printing for both the body and the caps. In addition, the microcontroller can be programmed simply with Arduino IDE.
Since this project is fully open source, all resources and files are available for download. The github repository includes the CAD files, firmware code and libraries, PCB design, and some pictures.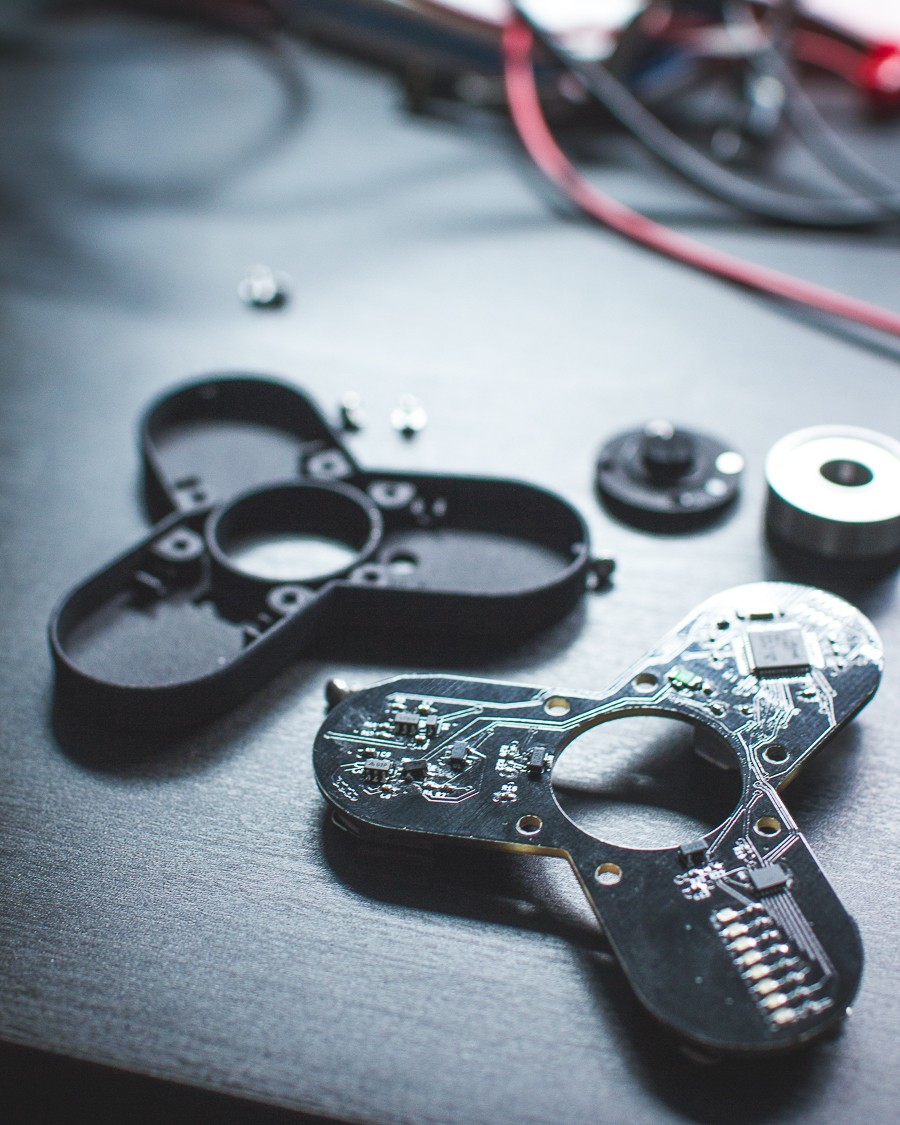 Although it is a brilliant project, similar projects had been developed before and had started  funding campaigns. But unfortunately, they weren't successful and didn't reach their fund goal.
Finally, if you like this idea you can make it by yourself with the help of this video, which describes how to make it and how it works: