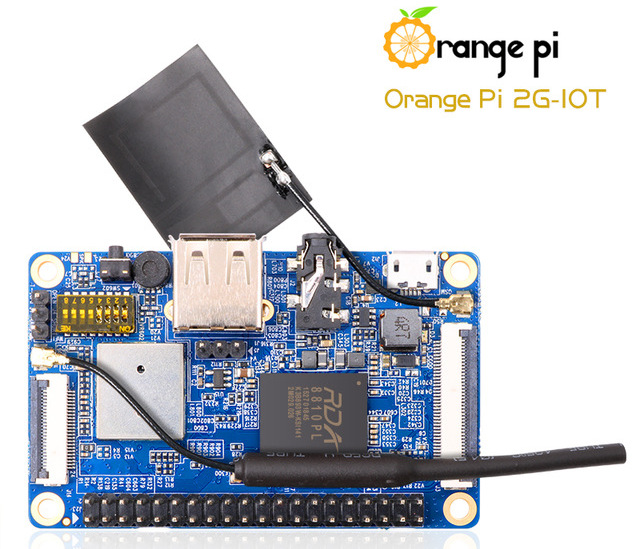 $10 Orange Pi 2G-IoT Competing With Pi Zero W
A new competitor to Raspberry Pi Zero W is just out! A new single-board computer by Orange Pi that is now available at AliExpress is competing against Pi Zero W, the Orange Pi 2G-IoT. Using this powerful SoC you can build a computer, a wireless server, games, musics and sounds, a speaker with Android, Scratch and a lot of other options since Pi 2G-IoT is open source.
The Orange Pi 2G-IoT has ARM Cortex-A5 32bit clocked at 1GHz with 256MB DDR2 RAM, 500 MB of on-board NAND storage to go along with an SD card slot for larger storage. It also has a CSI camera connector, WiFi, Bluetooth, an FM Radio and GSM/GPRS with a sim card slot on the bottom. It is pin compatible with Raspberry Pi's almost standardized GPIO layout.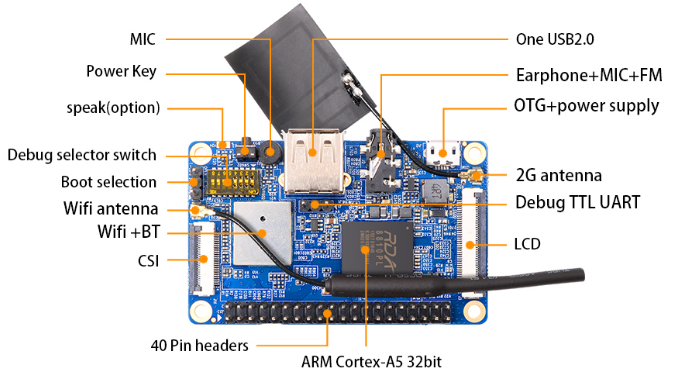 This $10 board is impressive especially the addition of GSM/GPRS, but it is not promised to kill other competitors in sales, even though it is a powerful little computer. Since the community of Raspberry Pi product is much more larger and more supportive, Orange Pi fails in engaging its audience with the products it makes.
Unfortunately, Orange Pi website is not updated yet to include its newest product. However if you are interested in getting one for yourself right now, head over to AliExpress to get your 2G-IoT for only $9.90 and to know more details.
Via Hackaday
Join 97,426 other subscribers

Archives