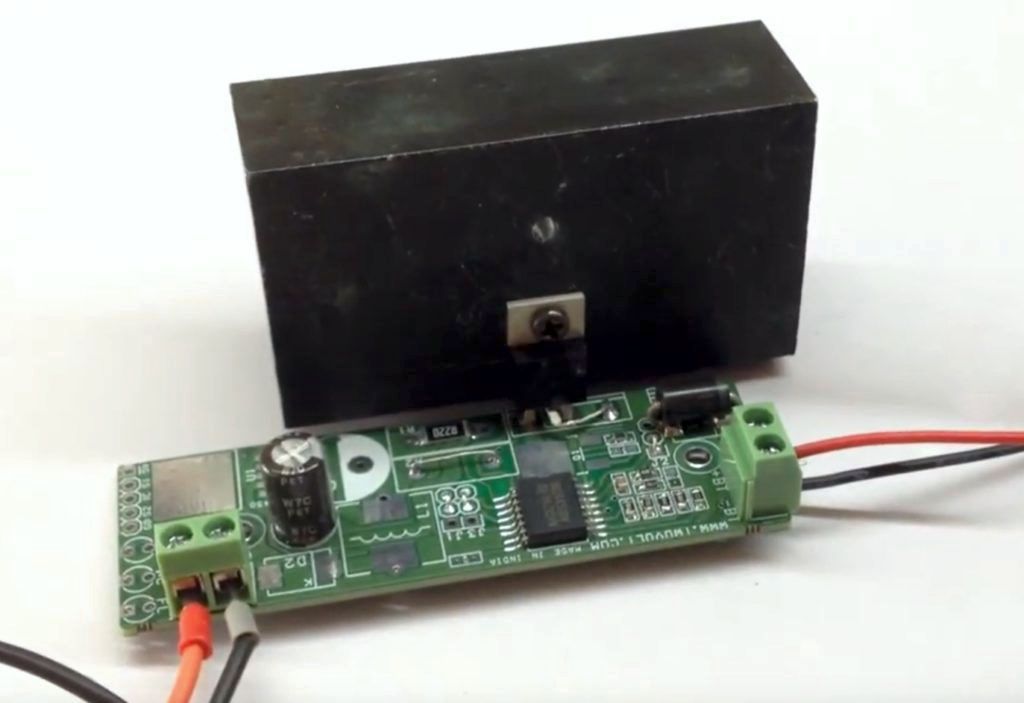 12V SLA Lead Acid Battery Charger Using BQ24450
This project has been developed to charge SLA (Lead Acid Batteries). It helps to charge 12V Lead-acid battery up to 12Ah in capacity. The specific current output is possible by altering the current sense resistor.  The BQ24450 chip contains all the necessary circuitry to optimally control the charging of valve-regulated lead-acid batteries. The IC controls the charging current as well as the charging voltage to safely and efficiently charge the battery, maximizing battery capacity and life. Depending on the application, the IC can be configured as a simple constant-voltage float charge controller or a dual-voltage float-cum-boost charge controller.
The built-in precision voltage reference is especially temperature-compensated to track the characteristics of lead-acid cells and maintains optimum charging voltage over an extended temperature range without using any external components. The ICs low current consumption allows for accurate temperature monitoring by minimizing self-heating effects.
12V SLA Lead Acid Battery Charger Using BQ24450 – [Link]
Join 97,426 other subscribers

Archives