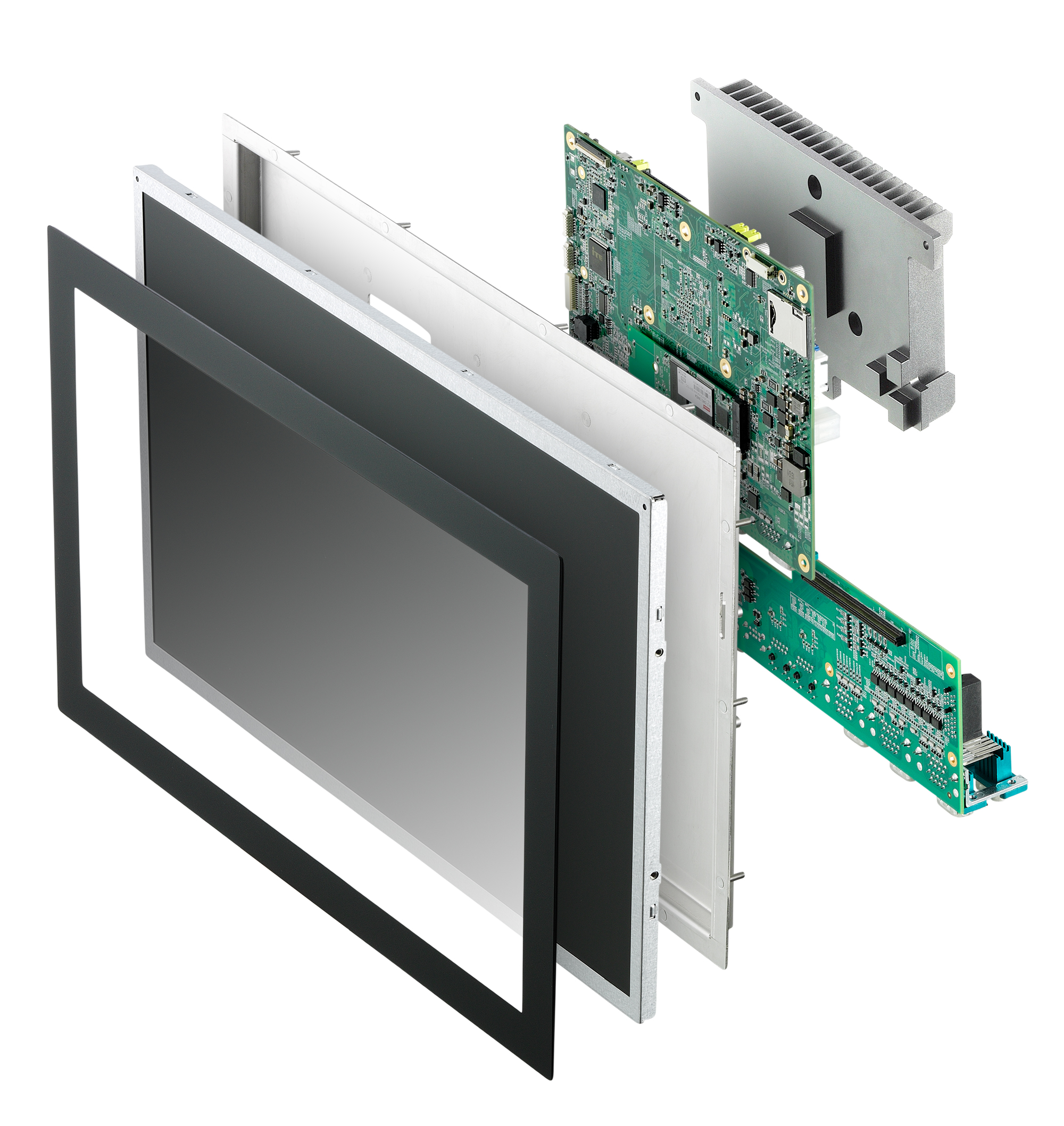 Adlink Launches A New Apollo Based Fan-less Panel Computer Series
Adlink, a provider for embedded and computer solutions has launched a new panel computer to the market. Adlink has been known for providing different types of panel computers for the different markets from the general industry, consumer market and to the health sector. Adlink's new panel computer has been tagged as smart panel that offers rapid human-machine interaction device development.
The new Adlink panel computer is a rugged and customizable Intel Atom-based panel PC series called SP-AL with IP65-protected 7- to 25-inch capacitive or resistive screens. The Smart Panel is an embedded panel computer that should easily integrate into a wide variety of form factors and configurations. The Smart Panel will easily find applications in many sectors, products, services and industries with its exceptional range of display sizes, inputs, touch types, I/O interface, heat sink, temperature, and coupled with Adlink's unique Function Module (FM) design enables it to fulfil a wide range of requirements.
At the core of the panel, is the Apollo Lake SoC – Intel Atom® x5-E3930 running at about 1.3 to 1.8GHz with a 6.5W TDP. An optional Intel Atom® x7-E3950 is also available for ordering running at about 1.6 to 1.8GHz at 12W TDP. The display size ranges from 7-inch, 1024 x 600 to 21.5-inch, 1920 x 1080 models. The full sizes range is – 7", 10.1", 12.1", 15.6", 18.5", and 21.5".
Adlink's SP-AL series of all-in-one open frame panel computers range from 7-inch, 1024 x 600 to 21.5-inch, 1920 x 1080 models with a choice of 5-point capacitive or 5-wire resistive touchscreens. The rugged systems are equipped with a choice of two Apollo Lake SoCs: the Intel Atom x5-E3930 (1.3/1.8GHz, 6.5W TDP) or Atom x7-E3950 (1.6/2.0GHz, 12W TDP).
The device can run Windows 10, Ubuntu 16.04 and Android though Android support is expected to arrive in the fourth quarter of 2018. ADLINK's Smart Panel can be embedded in a wide variety of installations. With 4K immersive graphics and media performance, fast video acceleration, support for 3 independent 4K Ultra HD displays, up to 15 simultaneous 1080p30 decode streams, extensive media codec library, and advanced security; the SP can offer self-service in retail kiosks, secure digital transactions for ticketing machines, smooth 3D image rendering for CNC machines, streamline medical examination processes, and serve at poker tables in casinos.
The Smart Panel supports many I/O interfaces, including the likes of USB 2.0, I2C, 32 Function keys, audio control, power control, display ports, and connectivity options. Power supply supports 12V and 9-36V and is available through external isolated power modules or uninterrupted power supply (UPS) systems.
Below are some of the device core features:
Intel Atom® x5-E3930/x7-E3950 processor
5 points capacitive or 1 point 5-wire resistive touchscreens
External I/O: 1x DisplayPort, 1x USB 2.0, 1x USB 3.0, 2x GbE ports, 2x COM port (RS232/422/485)
Internal I/O: 1x mPCIe slot, 1x USIM slot, 1x USB 2.0, 2x I2C, 1x 8 GPIO
Expansion I/O: Customized specifically by FM board
Storage options: 1x eMMC, 1x SATA, 1x M.22x 2W speaker, 1x Mic in /Line out
2x 2W speaker, 1x Mic in /Line out
Front side IP65 protection
Modularization is one of the main priorities of the Smart panel, and the high level of modularization in the panel design provides optimal flexibility allowing users to choose from a range of options like CPU choice, I/O interface and display sizes depending on the users need. The SP-AL series appears to be available now, but no information about the pricing. More information may be found on Adlink's SP-AL product page.
Join 97,426 other subscribers

Archives