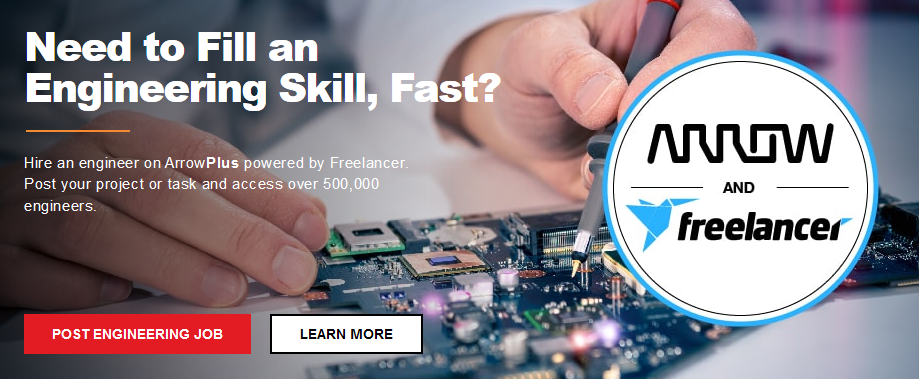 Arrow launches electronics services marketplace
Arrow Electronics and Freelancer.com have worked together to launch ArrowPlus powered by Freelancer.com, a marketplace for electrical and electronics services. By Ally Winning @ eenewsembedded.com
The new platform is intended to close the skills gap by providing companies and individuals with access to over half a million skilled electronic and electrical engineers. ArrowPlus powered by Freelancer is also intended to cut research and development time from years to months through access to a global network of highly diverse technical skills. Arrow's existing Certified Engineering network will help customers identify the correct people with the skills and experience to fit each requirement.
Freelancer.com is the world's largest freelancing and crowdsourcing marketplace with more than 32 million users around the world and over 15 million jobs posted in over 1,350 skill areas.
Businesses that need technology help can leverage ArrowPlus powered by Freelancer to find highly qualified experts, and then utilize Arrow technology concierge services to help ensure project success.
more information: www.arrow.com