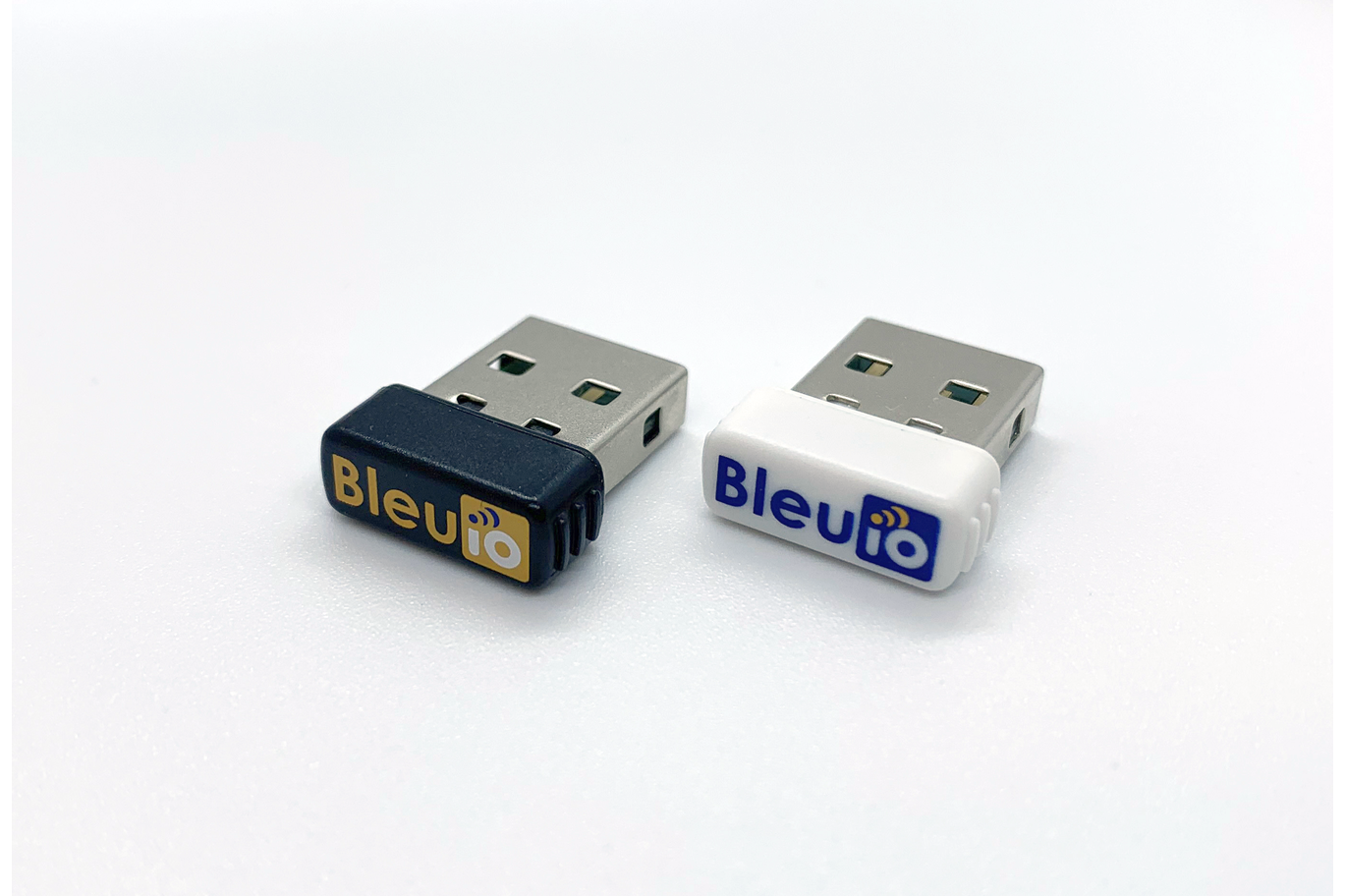 BleuIO: BLE 5.0 USB Adapter
The USB Bluetooth dongles are quite popular nowadays. Most wireless computer mouse comes with a USB Bluetooth dongle which enables wireless communications to your PC. A USB Bluetooth dongle is a very quick and inexpensive means to allow Bluetooth communications onto your computer. To use the dongle, you simply need to plug it in the USB port of your PC and any Bluetooth peripheral devices will be able to communicate with your PC. You can connect various peripherals like cellphones, printers, PDAs, Wireless earphones, wireless keyboards, etc.
A USB Bluetooth dongle has a built-in antenna that has a range of 2 to 100 meters and operates on a 2.4GHz frequency band. The Bluetooth dongles are used for various applications like transferring videos, photos, and in many other applications like this.
Bluetooth Low Energy
Bluetooth Low Energy (BLE) is a wireless personal area network technology independent of the classic Bluetooth and has distinct compatibility. The original BLE specifications were developed by Nokia in 2006 under the name Wibree and are intended for applications in fitness products, healthcare, security, and home entertainment. BLE features a significant reduction in power consumption and also cost as compared to standard Bluetooth. Very low-power devices which operate for months or years on a button cell uses BLE for communication. However, a similar communication range is maintained and the same 2.4GHz frequency band is used.
As mentioned earlier, BLE's compatibility is different from the basic Bluetooth protocol but BR/EDR and LE systems are permitted.
Bluetooth 5.0
Bluetooth 5.0 is the latest Bluetooth standard in the industry. Bluetooth 5.0 supported devices can transfer data at up to 2Mbps speed which is twice the speed of Bluetooth 4.2. In addition, the range is extended up to 260 feet (if no walls interfere). BLE 5.0 will have a big impact on smart home systems and other IoT devices as per the experts. Low energy, increased range, and increased speed means that the devices can switch over from Wi-Fi.
About BleuIO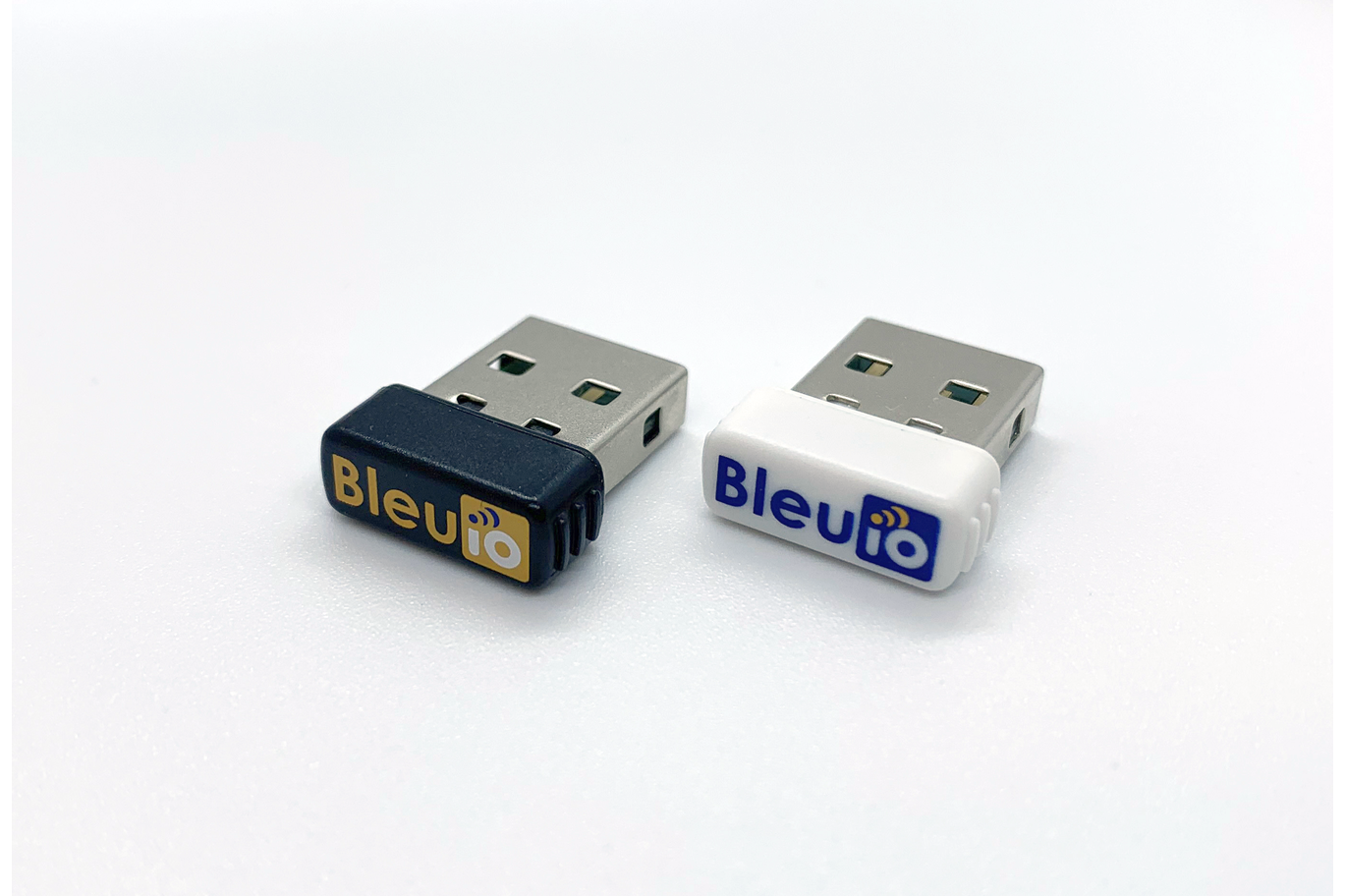 BleuIO is a Bluetooth Low Energy USB dongle that can support BLE 5.0 devices. It can be used to create new BLE 5.0 applications in the fastest and easiest way. To use it, you just need to utilize the AT commands already available on the device. It is built around Dialog Semiconductor's latest Bluetooth chip DA14683. The chip supports Bluetooth 5.0 and Bluetooth Mesh. Its flexible architecture ensures plenty of processing capacity when needed and goes in power-saving mode when there is no need. It allows multi-sensor arrays and also has extensive memory capacity. In a nutshell, the chip is a very integrated solution providing the benefits of MCU and Bluetooth compatibility on a single chip.
The BleuIO USB adapter comes with the following features:
Compatible with Windows 10, macOS, and Linux.
One can update the firmware or flash their applications with the integrated bootloader.
Low Energy
Just use the AT commands already on the device.
Custom settings can be stored on flash memory or OTP
The JavaScript and Python libraries for BleuIO are available for software development support.
BleuIO Tindie page: https://www.tindie.com/products/axelh/bluetooth-50-usb-adapter-ble/
Join 97,426 other subscribers

Archives