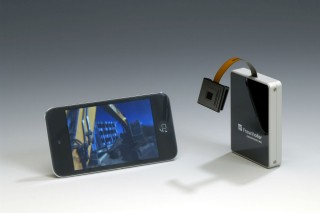 facetVISION: Compound Eyes for Industry and Smartphone
Researchers at the Fraunhofer Institute for Applied Optics and Precision Engineering IOF have developed a process that makes the production of a two-millimeter flat camera possible. Similar to the eyes of insects, its lens is partitioned into 135 tiny facets. The researchers have named their mini-camera concept facetVISION, following nature's model. This mini-camera has a thickness of only two millimeters at a resolution of 1 megapixel.
All 135 small, uniform lenses are positioned close together, similar to the pieces of a mosaic. Each lens receives only a small section of its surroundings. The newly developed facetVISION technology aggregates the many individual images of the lenses to a whole picture. Finally, this technology should obtain a resolution of 4 megapixels. This is certainly a higher resolution compared to latest cameras in industrial applications like robot technology or automobile production.
The compound eye technology is also suitable for integration into smartphones. The lens of a modern smartphone must be at least 5 millimeters thick in order to capture a sharp image. The manufacturers of ultrathin smartphones are facing this challenge since the camera lens is thicker than the housing of the phone. But, this new technology can reduce the thickness to around 3 millimeters without compromising picture quality. Andreas Brückner, the project manager at the Fraunhofer Institute for Applied Optics and Precision Engineering IOF in Jena, says:
It will be possible to place several smaller lenses next to each other in the smartphone camera. The combination of facet effect and proven injection molded lenses will enable resolutions of more than 10 megapixels in a camera requiring just a thickness of around three and a half millimeters.
The researchers also explained how this camera can be used in medical engineering as optical sensors to examine blood. The facetVISION has many other applications like checking image quality in a printing machine, parking camera in cars or in industrial robots to prevent collisions between human and machine.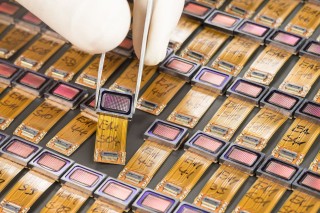 Under the leadership of Andreas Brückner, the researchers have already demonstrated that facetVISION is suitable for mass production. So, keep waiting and maybe you will purchase a new smartphone equipped with a facetVISION compound eye in not so distant future.
Join 97,426 other subscribers

Archives