Arduino and Genuino Education is a worldwide-leading school initiative bringing technology into the hands of teachers and students to create a more inventive learning experience. It offers multiple platforms, including research-based projects and in-class programs such as Creative Technologies in the Classroom(CTC) and other initiatives like: Mastering Arduino: Foundations, Arduino Education on YouTube, #EduMondays on Arduino Blog, and other on-ground events. These initiatives are not launched yet and are coming soon, and one event, BETT 2017, was held in London earlier on January. CTC is the running initiative right now.
CTC is Arduino's one-of-a-kind STEAM (Science, Technology, Engineering, Arts, and Mathematics) program for upper secondary education. Students are introduced to the foundations of programming, electronics, and mechanics through a series of playful, well-documented projects and easy-to-assemble experiments.
Arduino's one-of-a-kind STEM program has been implemented in nearly 500 schools throughout the globe, resulting in an overwhelming satisfaction rate among both students and teachers alike. 95% of instructors continue to use the curriculum in their classrooms year after year, while more than 13,000 students have already participated.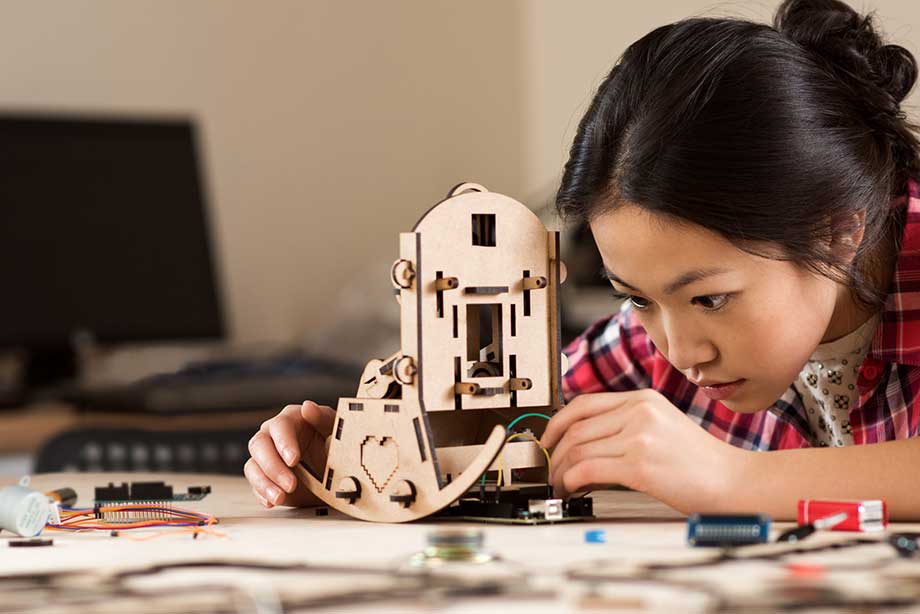 CTC 101 — running on Arduino 101 — is divided into 4 modules or blocks covering various topics. The CTC program is a toolbox comprised of more than 20 hands-on and easily assembled electronic projects, an online source for course materials, documentation tools, content specific reference sections, and professional support services.These four distinct stages are:
Teacher training (one week)
Themed modules (five modules, 10 weeks)
Student projects (nine weeks)
Technology fair (one day)

Each program comes with a CTC 101 Toolbox consisting of:
Sets of electronics components and pre-cut mechanical parts
25+ hands-on projects
Live training for teachers
Free online documentation and course materials
Support forums for teachers and students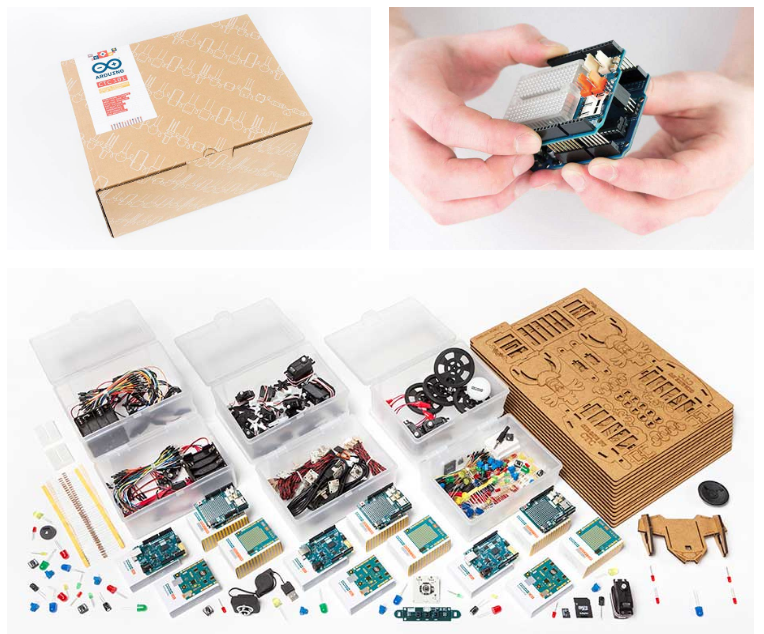 "CTC is one of our best educational activities and makes us especially proud on account of its potential for teacher training, student motivation, and transformation of the society in which we live." – Javier Hidalgo, Head of Exhibitions and Programmes, la Caixa Foundation
Participating schools should have student access to computers and the ability to access the internet – A dedicated room that can function as a workshop, or at least a room with tables to work on – Different exercises may involve common school appliances such as pens, scissors, sticky tape, etc. In order to register your school in the CTC program just apply here.
Arduino Education is committed to empowering educators with the necessary hardware and software tools to create a more hands-on, innovative learning experience. More details about these initiatives are available at Arduino Education and this blog.
Join 97,426 other subscribers

Archives