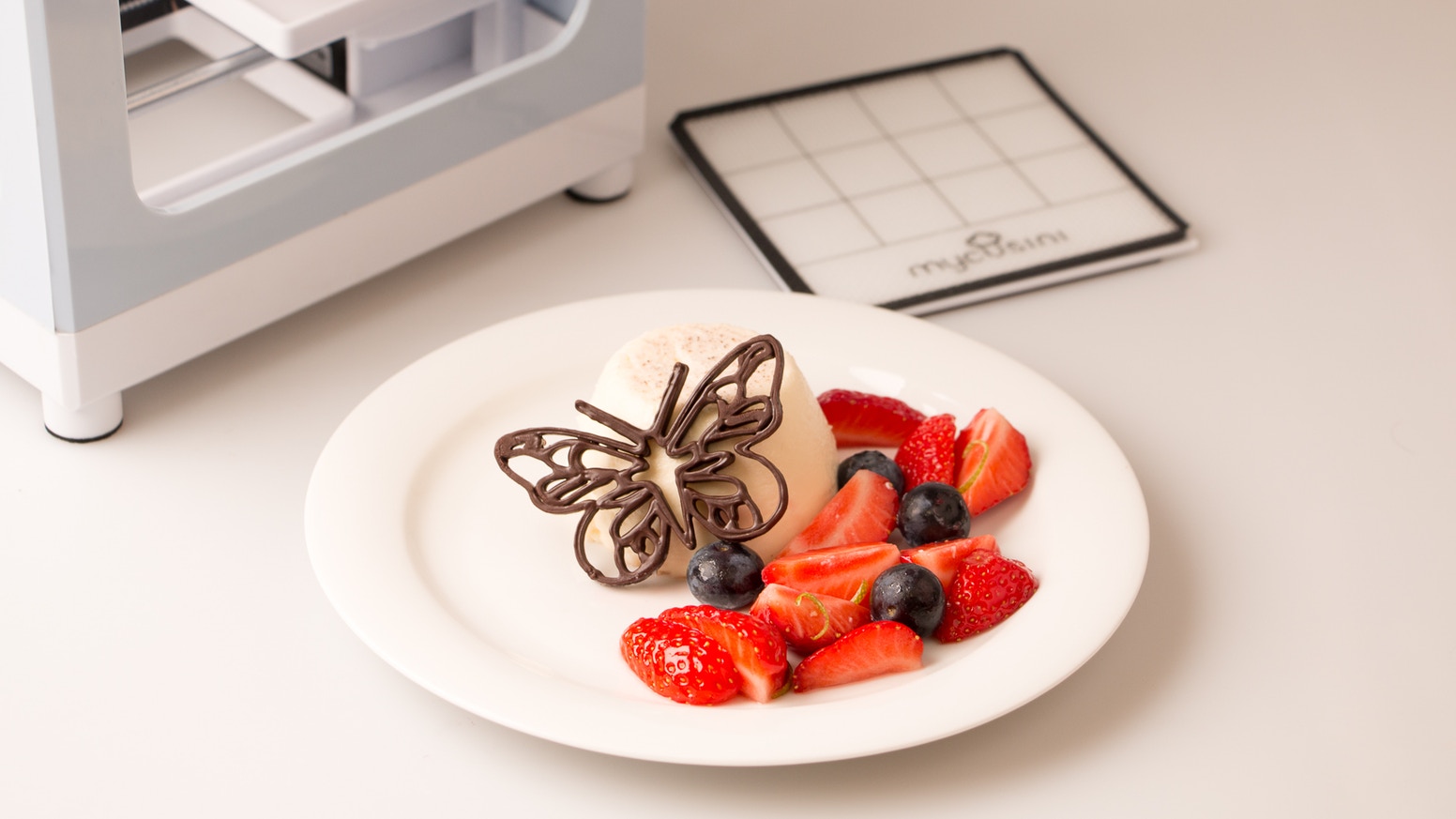 First mycusini 3D Choco printers are shipped already
The startup Print2Taste has kept its promise also in its second Kickstarter campaign. Several backers already received their 3D Choco printer. According to Print2Taste the project team did a great job – the shipment started even ahead of schedule.
mycusini is the first consumer 3D Choco printer which came up successfully on Kickstarter.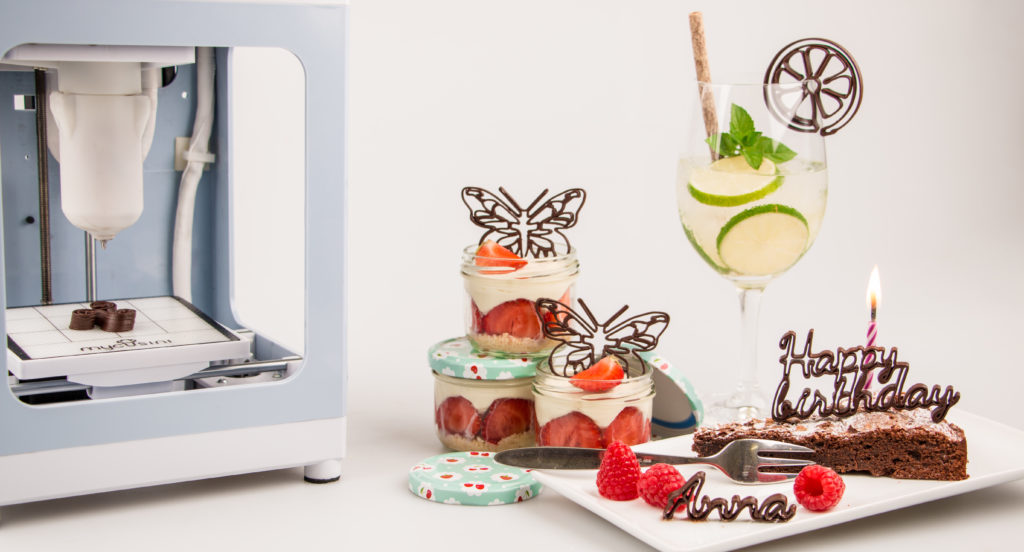 In terms of production quality and speed there is no difference to professional 3D food printers for 2.000 € and more. It is now regularly available at www.mycusini.com for 298 € only. Print2Taste guarantees delivery before Christmas.
The mycusini is reduced to the max, with only 19 x 19,5 x 27 cm it is smaller than most coffee machines and fits into every kitchen. It is powered by special 3D Choco refills provided by Print2Taste – success guaranteed.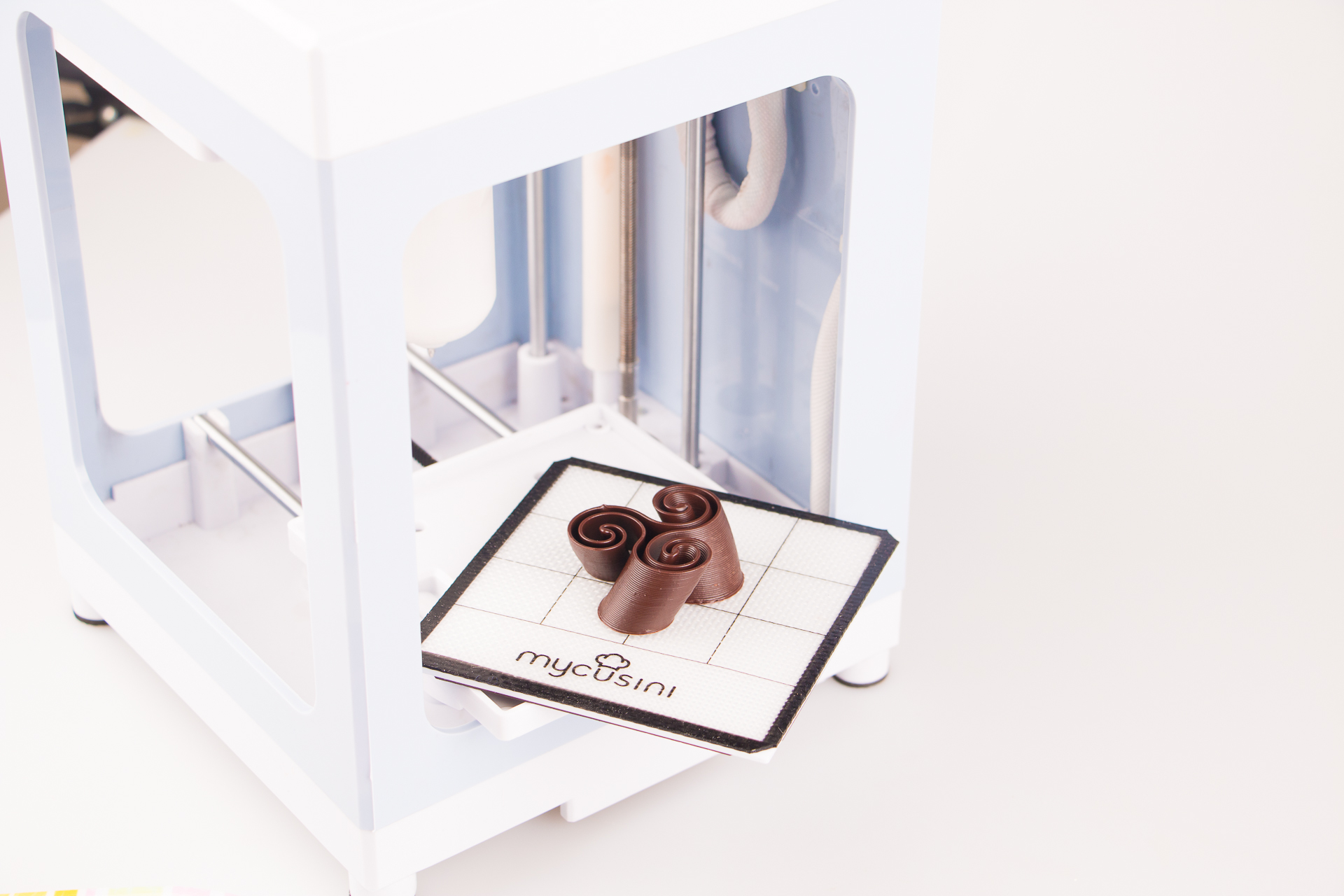 Easy-to-make Choco text messages, more than 200 creative objects already on board and easy operation will ensure a maximum fun factor.
With its much higher printing speed than plastic, mycusini also brings benefits to schools and educational institutions.