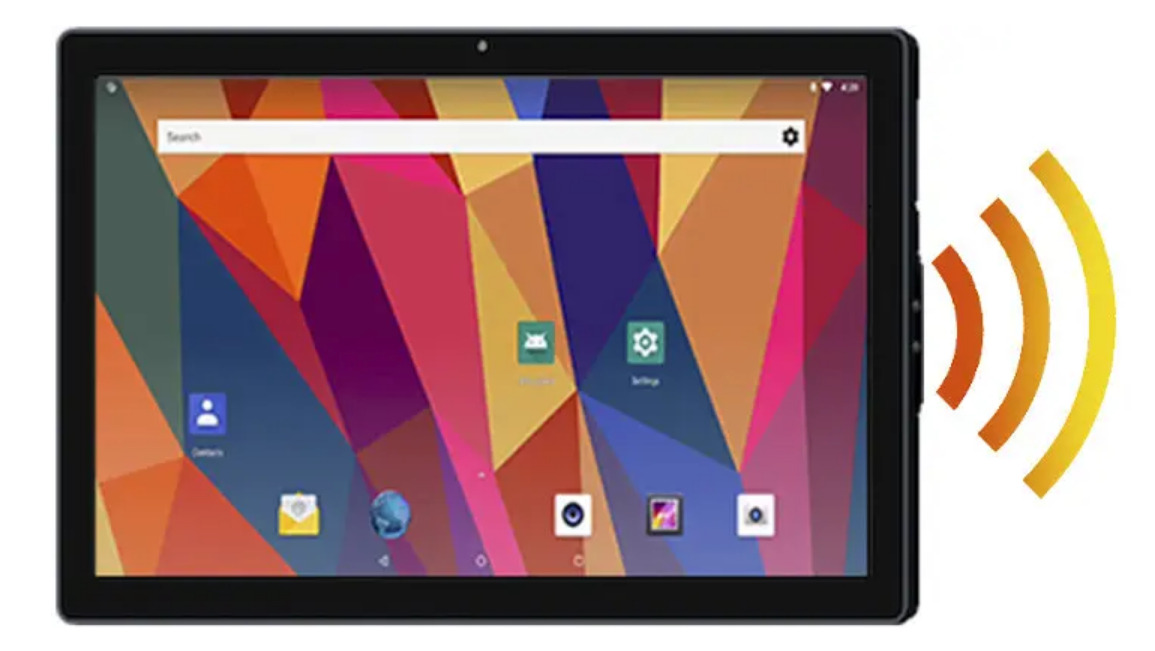 Foenix 21.5-Inch Smart Touch Computer Runs on Cortex-A35 based MediaTek MT8167A SoC
Innocomm has made an early product announcement of a 21.5-inch open-frame touch computer – Foenix iCOM1019 Touch Console – that runs Android 8.1 or higher on a 1.5 quad-core Cortex-A35 MediaTek MT8167A. This is coming after the company launched two SoM modules: SB30 and SB50, based on the quad-core, Cortex-A35 based MediaTek i300 and octa-core -A73 and -A53 MediaTek i500 SoCs, sometime around last year.
MediaTek MT8167A is a highly responsive, highly integrated quad-core is a highly responsive, highly integrated quad-core SoC built for all-day, high-speed performance and great power efficiency. It is a two-chipset package that greatly simplifies tablet design development and time to market. It provides a PowerVR GE8300 GPU as with other MediaTek 8167s, but lacks most of the extensive digital audio features of the 8167s.
Innocomm's 21.5-inch, full HD, open frame touch-panel computer is an open frame turnkey solution designed to provide users with a high-quality experience through its richly-packed features. It is touted for its 64-bit ARM® based quad core architecture, large display size and fast wireless connectivity. It is based on MediaTek MT8167A quad-core Cortex-A35 processor and capable of Ethernet and WiFi 5, Bluetooth and ANT+ technologies. The touch console also has a touch sensitive screen with up to 1920 x 1080 high resolution for amazing and vibrant multimedia, dual 6W, 8ohm amplifier with volume buttons, dual digital microphones, 3.5mm audio I/O jack, VESA mount support, and an optional front-facing camera for face recognition and video call/conference.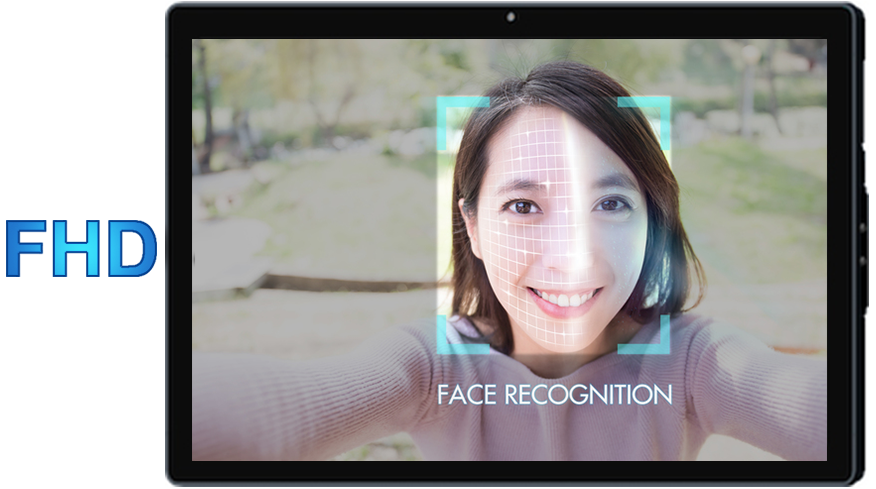 The Foenix Touch Console is a perfect solution for high quality touch display in advanced fitness equipment, building and factory environment, retail and public service.
Preliminary Features and Specifications include: 
CPU: MediaTek MT8167A quad-core Cortex-A35 processor @ up to 1.5 GHz
GPU: PowerVR GE8300
2GB RAM
8GB storage
MicroSD card slot
10/100M Ethernet port (RJ45)
802.11a/b/g/n/ac WiFi 5 2×2 MIMO
Bluetooth 4.2 and 5.0 LE long range
Optional NFC and ANT+
21.5″ PCAP display touchscreen with 1920×1080 resolution
Optional HDMI 1.4a ports
2-channel 6W amplifier
2x digital microphones
3.5mm 4-pole audio jack
2MP front-facing camera (optional)
1x USB 2.0 host port
1x micro USB 2.0 port
3.5mm jack for serial (Tx, Rx, GND)
Power and volume keys
VESA mounts support, and,
12V/4A power supply input via DC jack
Dimensions: 52.5 cm x 31.7 cm
Operating System: Android 8.1 or above.
Certifications: CE and FCC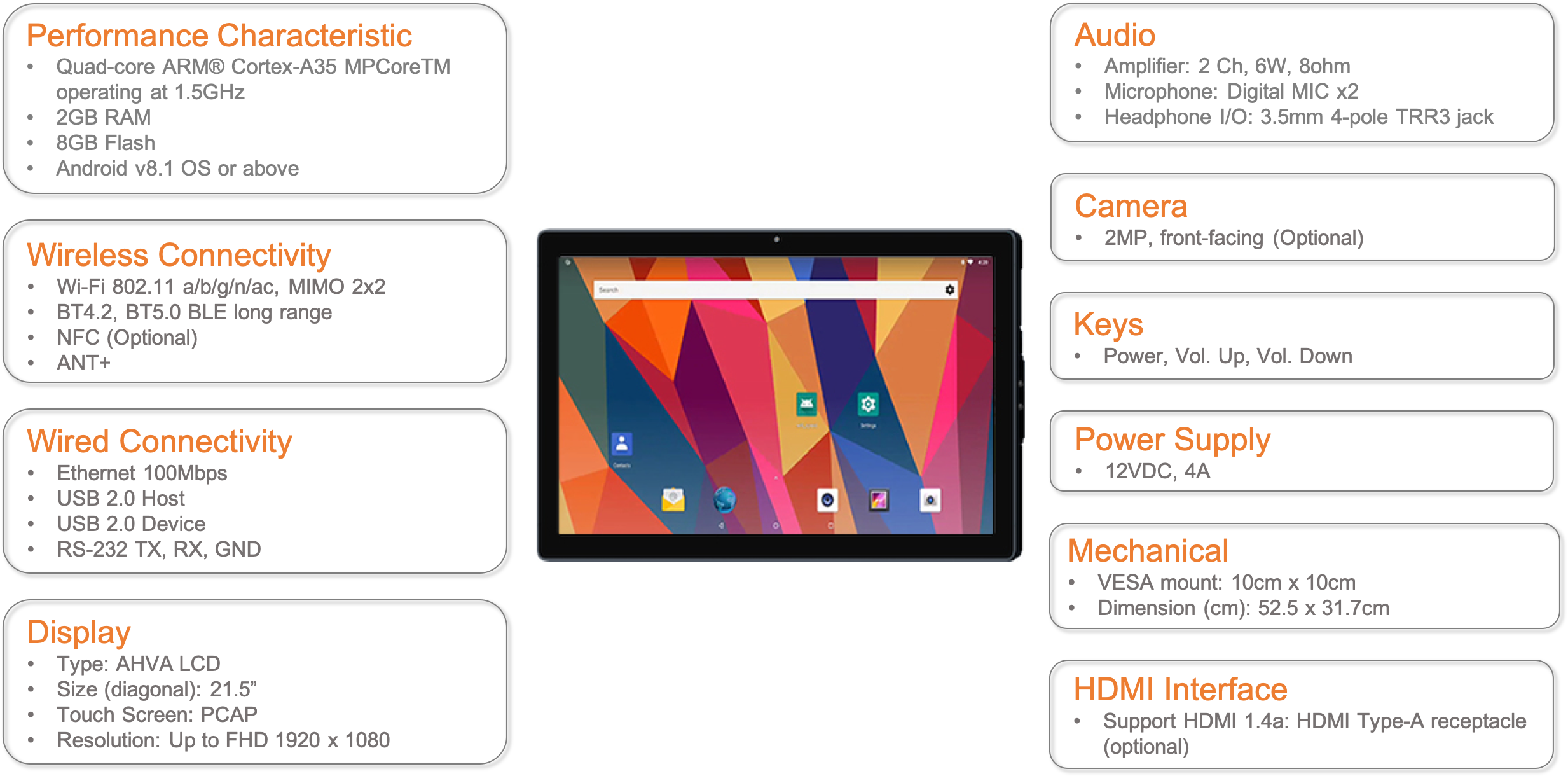 The company has not said anything about the price or availability of the all-in-one Foenix Touch Console yet but hopes to release details on that soon. Further details however  may be found on the product page.
Join 97,426 other subscribers

Archives