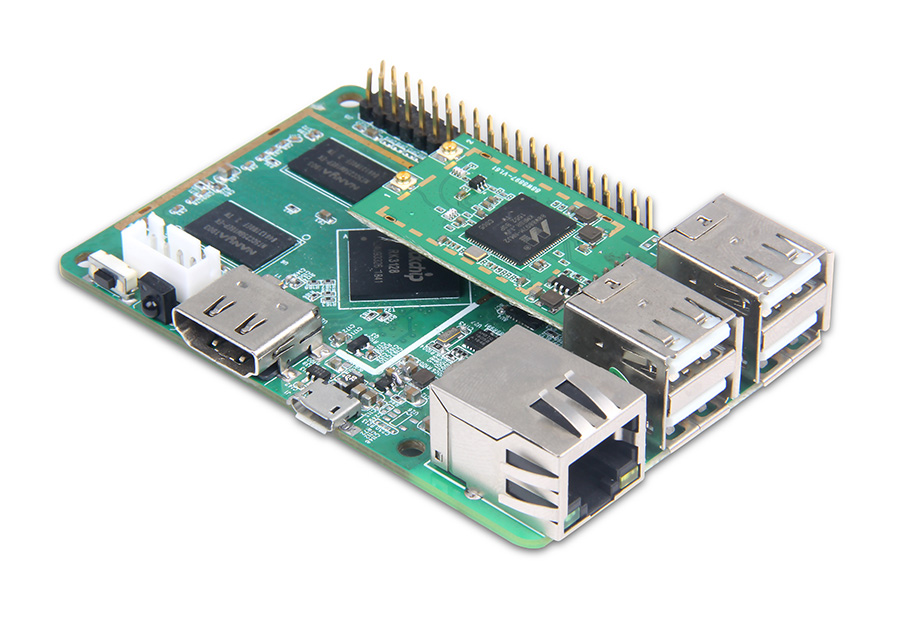 Geniatech XPI 3128 RK3128 SBC is Equipped with an NXP WIFi 5 Module
Your first reaction to the Geniatech XPI 3128 SBC may be "I have seen this somewhere… Is this related to the Raspberry Pi 3?", and you are right, the board is strikingly similar to the ever-so-popular Raspberry Pi, but do not let the looks deceive you!
The XPI 3128 is the new addition to the Geniatech's family of SBC's, and this board fits into the cheap media player category, bringing some features you would expect in one, such as an IR receiver, Full HD 60 fps HDMI output, Wi-Fi 5 connectivity, among other things, while also providing decent processing and graphical capabilities, such as HEVC hardware, supporting H.265 decoding. Of course, we can't shake the similarity between this board and the Raspberry, but its premise seems slightly different.
Regarding its specs, we are looking at:
Rockchip RK3128 ARM Cortex-A7 processor (quad core, clocked up to 1.2GHz)
ARM Mali 400 MP2 GPU
1GB (2GB optional) DDR3L and 8GB (16/32/64GB optional) EMMC Flash internal memories, expandable through a MicroSD card slot
HDMI video output up to 1080p/60fps + H.264/H265 video decoding
4x USB 2.0 ports (one with OTG support) + 1x Micro USB port + 1 ethernet connector
40-pin GPIO header compatible with Raspberry Pi (access for UART, I2S, PCM, I2C, GPIO, PWM, …) + 4-pin pitch header for serial console
802.11 a/b/g/n/ac 2.4GHz/5.8GHz Wi-Fi and Bluetooth 4.0 connectivity
IR receiver
12V/3A power supply, standby mode <0.5W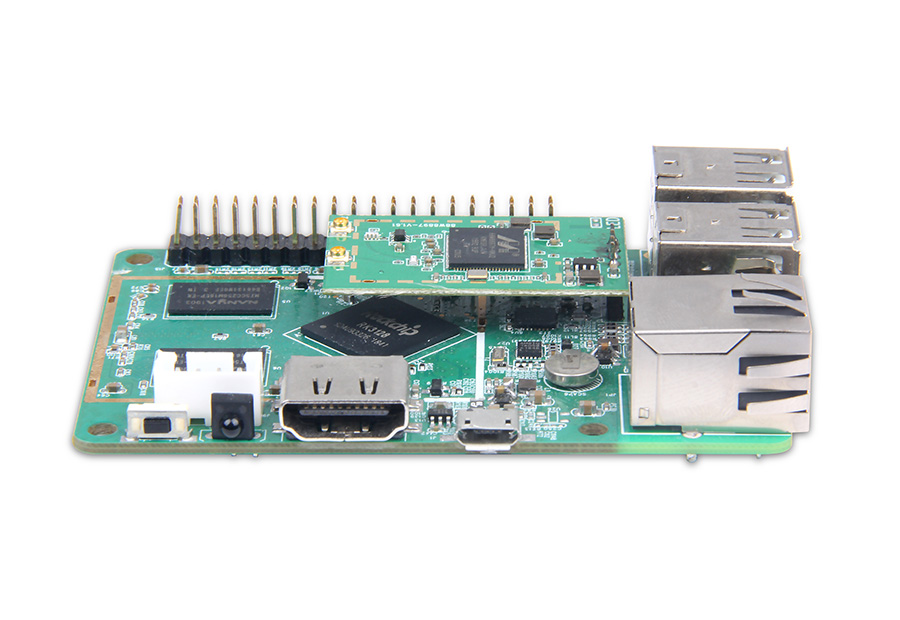 From a hardware standpoint, you are not very limited, as the connectivity is what is expected from media players and you also have some expandability options. One thing worth noting is that the step towards 4k was not given, limiting the content streaming capabilities on higher-end televisions. This can be an advantage if the product is not priced accordingly. To this date, there is no information on pricing, but the XPI 3128 is expected to become available soon on Geniatech's shop.
Regarding the software possibilities, you can count on the support for Linux and Android 7.1, arguably the most popular OS's used in media players nowadays, so it's aligned with our expectations.
When considering possible competitors, there is not a lot that can differentiate this board from others on the market, aside from the connectivity, as there are already similar boards when it comes to specs and located at a fairly decent price tag. We will have to wait and see how this board performs on the market, but I'm missing a more differentiating factor here.
What do you think? Will you pick it up as your next media player, or were you expecting something more? We would love to hear your opinion in the comments section.
Join 97,426 other subscribers

Archives