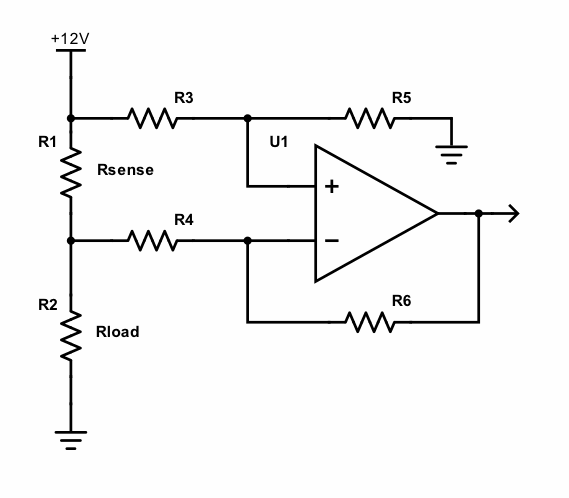 Sensing current on the high side
Michael Dunn@ edn.com discuss about current sense on the high side of power source.
At their heart, the majority of DC current sense circuits start with a resistance in a supply line (though magnetic field sensing is a good alternative, especially in higher-current scenarios). One simply measures the voltage drop across the resistor and scales it as desired to read current (E = I × R (if I didn't include this, someone would complain)). If the sense resistor is in the ground leg, then the solution is a simple op-amp circuit. Everything stays referenced to ground, and you only have to be careful about small voltage drops in the ground layout.
Sensing current on the high side – [Link]