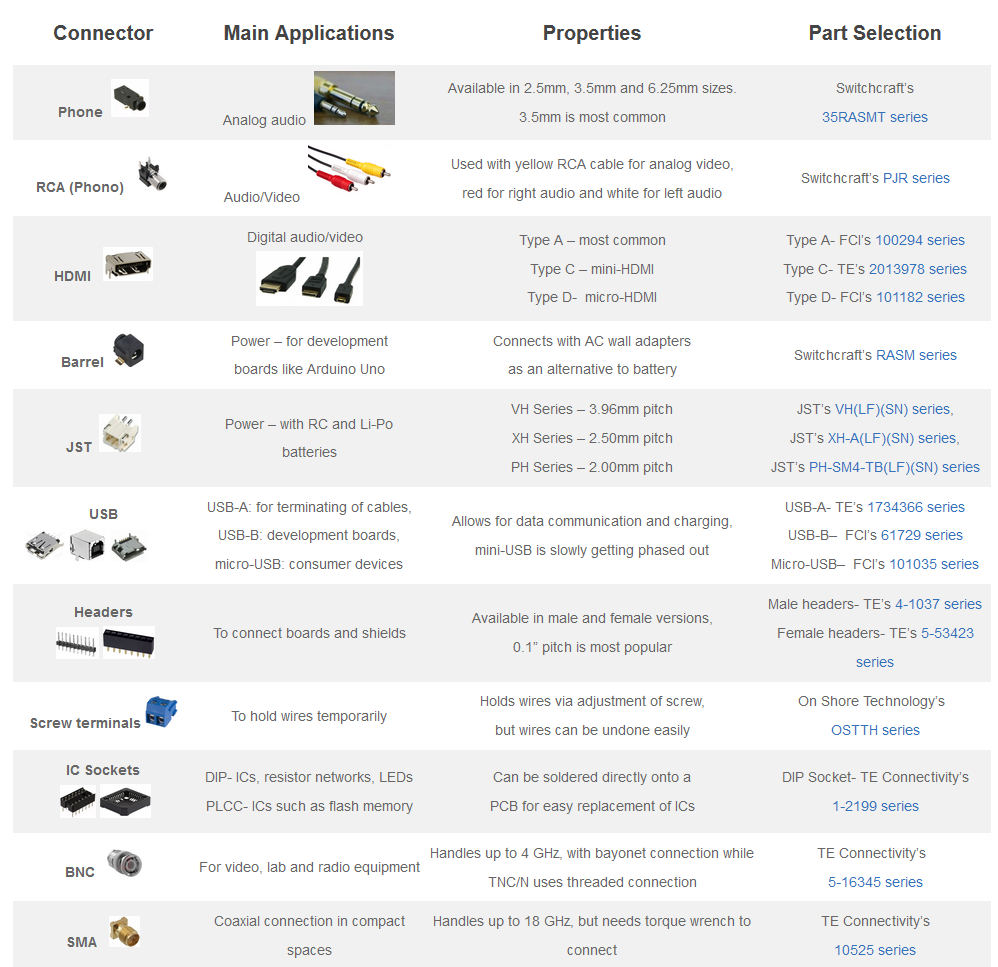 How to Choose a Connector
Sanket Gupta @ octopart.com discuss on how to choose a connector. He writes:
Continuing our series about choosing parts, inspired by the latest version of the Common Parts Library, let's take a close look at how to find and select connectors. In this blog, we will explain all the different types of connectors, their merits and demerits, and their popular applications. We will also recommend some commonly used connectors with high supply chain availability to help you find the right connector.
How to Choose a Connector – [Link]