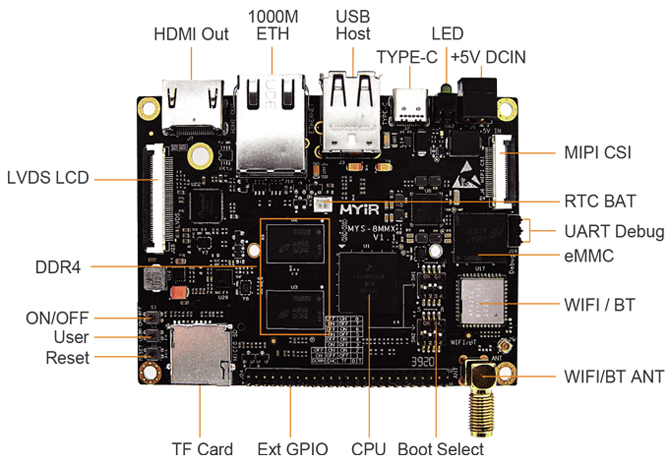 Low-cost i.MX 8M Mini SBC with Advanced Video and Graphics Capabilities
MYIR has released a highly-integrated NXP i.MX 8M Mini based single board computer MYS-8MMX, which is capable of running Linux operating system based on Yocto 3.0 or Ubuntu 18.04. Measuring only 95mm by 69mm, the tiny board takes full features of the quad-core ARM Cortex-A53 plus 400MHz Cortex-M4 i.MX 8M Mini processor and integrates 2GB DDR4, 8GB eMMC, USB, Ethernet, Micro SD, M.2, LVDS, Camara, HDMI, WiFi/BT and more other core components and peripheral interfaces to provide a low-power and high-performance solution with advanced video and graphics capabilities for embedded applications in areas of consumer electronics, industrial automation, smart healthcare, security monitoring, etc.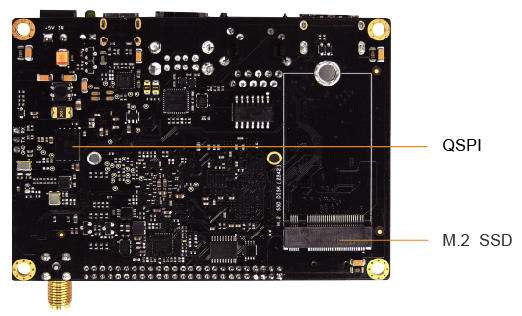 MYIR also provides a high-quality aluminum enclosure to house the MYS-8MMX Single Board Computer, which is called MYS-8MMX Box. Inside of the enclosure, the MYS-8MMX board is installed with a heat-sink. The Box effectively protects against external interference and gives the product a more elegant appearance. This enables the product to be used in various industries and fields.

MYIR offers both industrial and commercial working temperature needs for the board and box to meet customers' different requirements.
The parts are very economical, pricing at $99/pc only for MYS-8MMQ6-8E2D-180-C.
More information about the product can be found at: http://www.myirtech.com/list.asp?id=654
Subscribe to Blog via Email
Join 97,604 other subscribers
Archives