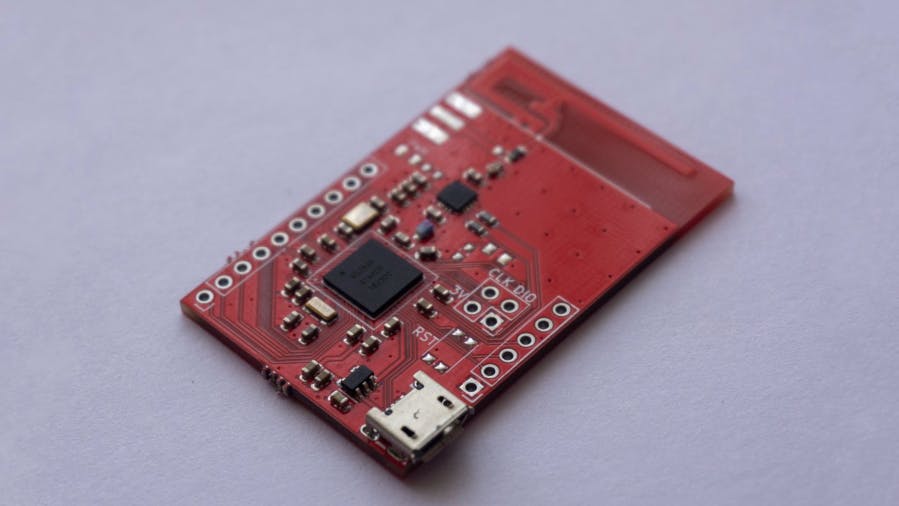 Low-Cost Nordic nRF52840 Bluetooth 5 Development Board combines Skyworks Solutions RFX2401C
A new NRF52840 Bluetooth 5 development board with power amplifier/low-noise amplifier range extender chip has been launched by Bulgarian-based Hobby Electronics.
The development board has at its heart the most advanced member of the nRF52 Series SoC family — the ultra-low power wireless nRF52840 system-on-chip. The Nordic Semi's nRF52840 SoC meets the challenges of sophisticated and demanding applications that need protocol concurrency and a rich set of peripherals and interfaces. The SoC integrates a multiprotocol 2.4 GHz transceiver, an ARM® Cortex®-M4 32-bit processor with FPU, enough flash program memory, high-speed SPI and QSPI for interfacing to external flash and displays, PDM and I2S for digital microphones and audio, a full-speed USB device for data transfer and power supply for battery recharging. There's also support for Bluetooth 5, Bluetooth Low Energy, Bluetooth Mesh, Zigbee, 802.15.4, ANT, and 2.4GHz proprietary protocols.
The board design also boasts of an on-board RFX2401C PA/LNA chip (power amplifier/low-noise amplifier chip) which according to the creator, is for extending the maximum range of the nRF52840. This RFX2401C PA/LNA chip from Skyworks Solutions is a fully integrated, single-die RFeIC that operates at the 2.4 GHz ISM band. It integrates the power amplifier, the low noise amplifier, transmit and receive switching circuitry, as well as the associated matching network and the harmonic filter. All the needed RF functionality for IEEE 802.15.4/ZigBee, wireless sensor networks, and other wireless systems is also available with this chip. You can use it in applications like home automation, smart power, industrial automation and RF4CE.
Other Features and Specifications of the board include:
Nordic Semiconductor nRF52840 SoC offers a single-core Arm Cortex-M4 processor running at 64MHz with 256kB of RAM plus 1MB of flash memory
Radio hardware that supports Bluetooth 5, Bluetooth mesh, Bluetooth LE, Thread, Zigbee, 802.15.4, ANT and 2.4 GHz
Selectable antenna output with a 0-ohm resistor between an external SMA antenna or a PCB trace antenna
A 3.3V regulator with 600mA rated current output
15 user-accessible general-purpose input/output (GPIO) pins + 2 hardwired GPIO pins hardwired to control RXen/TXen pins
Going by what the creator said, we expect to see the development board pre-loaded with Adafruit nRF52840 bootloader. The board can either be used for prototyping/development or used directly in a specific project. It can be interfaced via SWD pins or via micro-USB connector.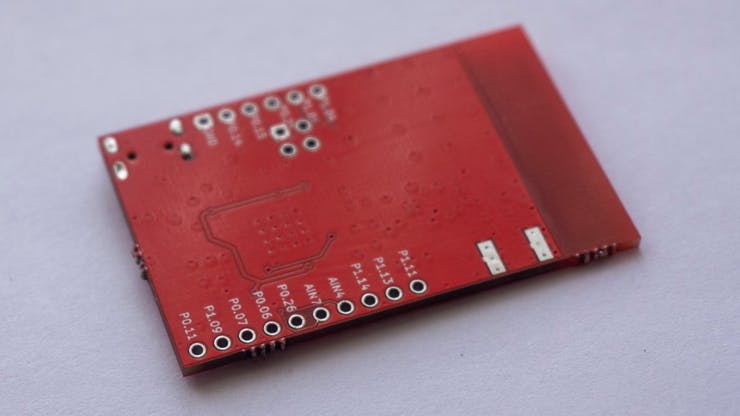 The NRF52840 Bluetooth 5 development board is currently available and sells on Tindie for $20, in case you are interested in buying one. Further important details on can the board also be found on the Tindie website.
Join 97,426 other subscribers

Archives