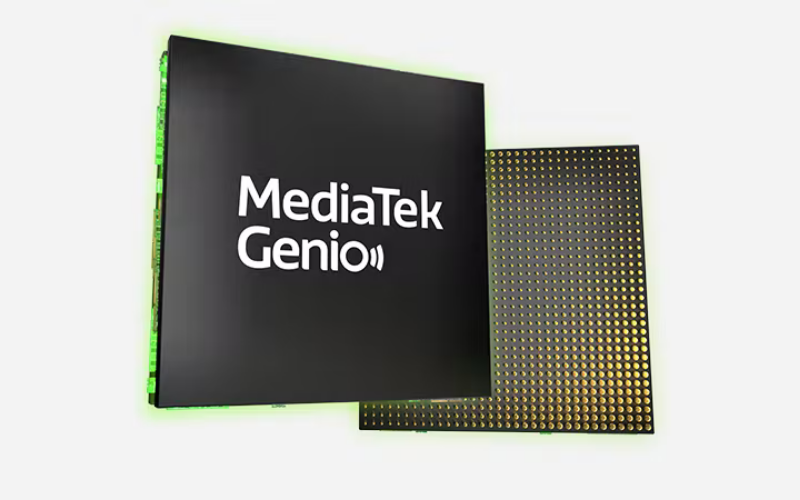 MediaTek is popular in designing chipsets for mobile phones and wearable devices, but over the past couple of years, the manufacturer has set its footprint in the AIoT market, serving customers across a variety of industries. On May 10, 2022, MediaTek unveiled another Genio AIoT platform with its newly designed Genio 1200 chipset, adding to the long list of Genio family of devices. As a full-stack AIoT platform, the chipset delivers high performance and comes with open platform SDKs.
The all-new Genio 1200 is a "premium" AIoT system-on-chip that provides "best-in-class" CPU, graphics, and AI performance while supporting the latest multimedia standards and multiple 4K displays. Manufactured using 6nm processing technology, the system-on-chip aims to be integrated into advanced smart home appliances, human-machine interfaces, 4K multi-display video and audio applications, industrial automation, and robotics.
As the industry enters the next era of innovation, MediaTek's Genio platform delivers flexibility, scalability and development support brands need to cater to the latest market demands, said Jerry Yu, MediaTek Corporate Senior Vice President and General Manager of MediaTek's Computing, Connectivity and Metaverse Business Group.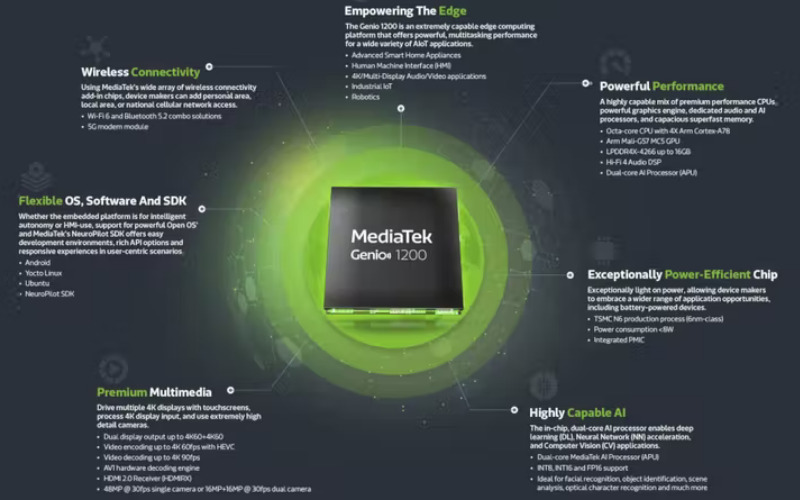 For edge AI applications, the Genio 1200 AIoT chip is built around a high-performance octa-core processor that can be clocked up to a frequency of 2.2GHz. The CPU comes in a combination of 4x Arm Cortex-A78 and 4x Arm Cortex-A55 processors.
The onboard graphics processor is from Arm Mali-G57 MC5 with an additional MediaTek AI processor and HiFi 4 Audio DSP. The CPU also supports five core graphics engine that is capable of advanced 3D graphics. Along with multiple 4K displays, the module can also receive and process ultra-high-definition display and camera inputs.
On the software side, the Genio 1200 AIoT chip operates on the latest Open Linux operating system. Also, there is a wide range of operating systems support such as Andriod, Yocto Linux, Ubuntu, and NeuroPilot SDK. When it comes to wireless connectivity, the hardware platform incorporates the option for an add-on module for MediaTek Wi-Fi 6 and Bluetooth 5.2 in combination with MediaTek 5G.
We look forward to seeing the new user experience brands bring to life with Genio 1200 and its powerful AI capabilities, support for 4K displays and advanced imaging features, Yu further added.
The MediaTek Genio 1200 AIoT chip will be available starting in the second half of 2022, but no details on the pricing.
Join 97,426 other subscribers

Archives