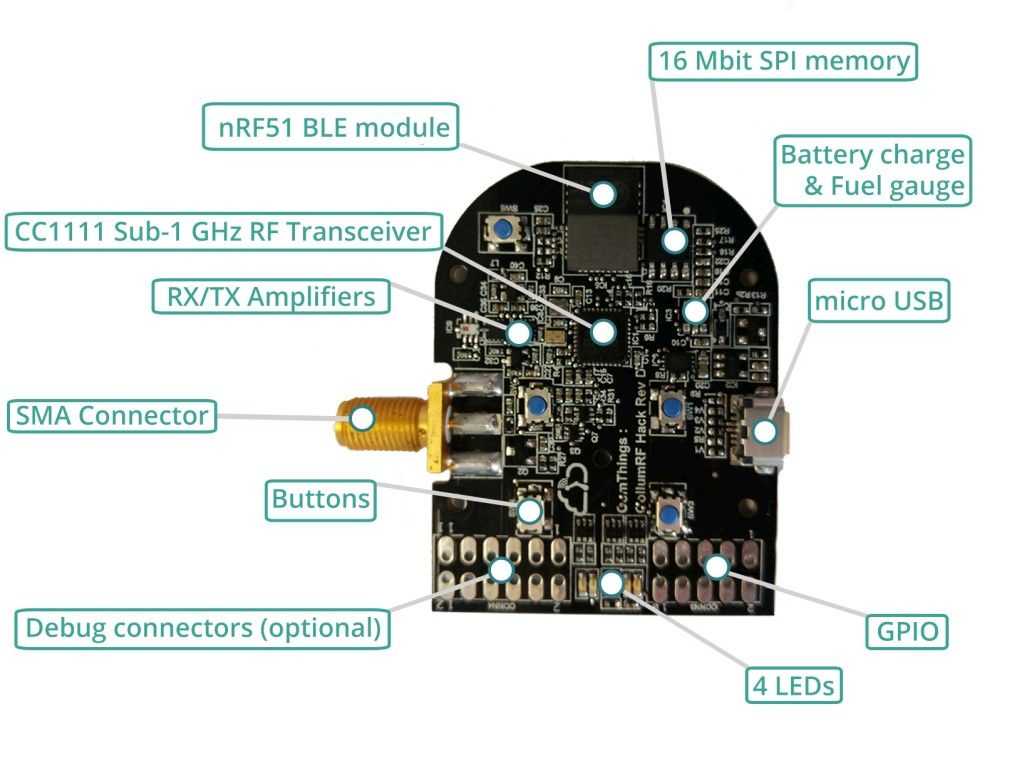 PandwaRF, A Portable Radio Analysis Tool
PandwaRF, is a portable low-power RF device that captures, analyses and re-transmits RF signals via an Android device or a Linux PC. It uses Bluetooth (BLE) or USB connection to transmit data in a simple and fast way, comes in the form of a controllable housing from a smartphone or a computer.
This pocket-size device operates at sub-1 GHz range, and it replaced the 'standard SDR Grind' of capturing, demodulating, analyzing, modifying and replaying by hand with a simple powerful interface.
The PandwaRF consists of a capable hardware device, tailored for beginners and advanced users, with an application that runs either on an Android device or on a PC. The Android interface provides full functionality to control and customize the PandwaRF easily using JavaScript.
Technical details of the PandwaRF:
Bluetooth Smart Module ISP130301, based on nRF51
CC1111 Low-Power SoC with Sub-1 GHz RF Transceiver
Multi frequencies (from 300 MHz to 928 MHz)
Multi modulation (ASK/OOK/MSK/2-FSK/GFSK)
Transmit and receive in half duplex mode
Support data rates up to 500 kBaud
Open hardware
Full speed USB: 12 Mbps (Linux or Android)
Bluetooth Smart 4.0 (Android/iOS)
USB charging & battery powered
4 buttons to assign codes
4 Status LEDs
16 Mbit Flash Memory to save custom RF protocols
Rechargeable battery powered for stand-alone operation
Battery fuel gauge
RX amplifier for improved sensitivity: +13dB from 300MHz-1GHz
TX amplifier for higher output power: +20dB @ 433MHz & +17dB @ 900MHz
SMA connector for external antenna
Antenna port power control for external LNA
22-pin expansion and programming header
Included: Battery and injection molded plastic enclosure
PandwaRF features are not fully complete yet, the developers had finished captured data processing offload, radio scripting (JavaScript & Python), RF packet sniffer, and spectrum analyzer. Other features are still in development process.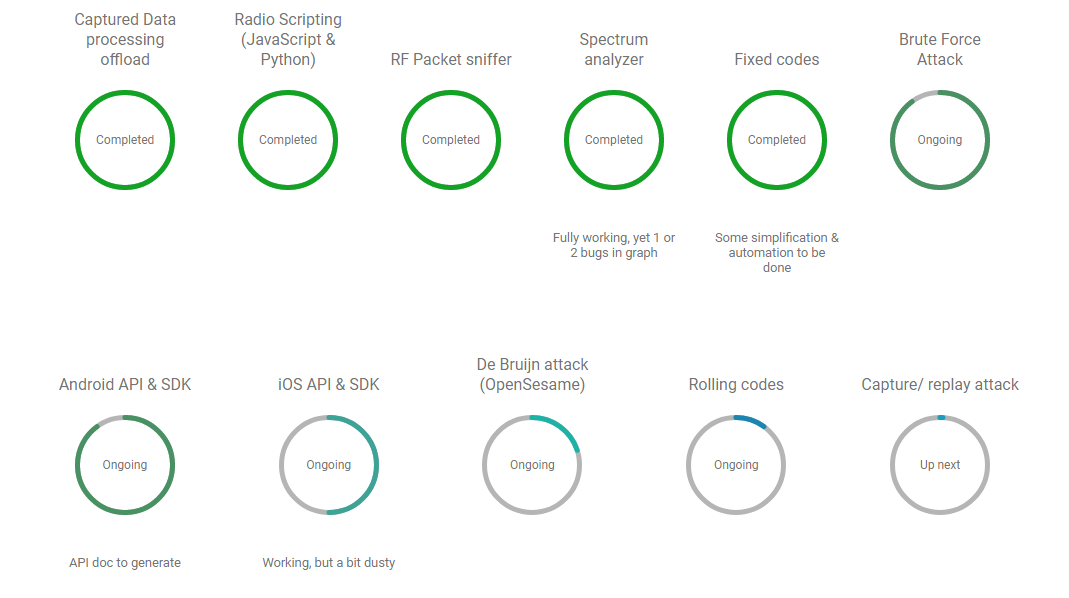 The device is available in three options, the Bare version is about $120 and comes without housing and without battery, the standard version is about $142 with battery and black case, in addition the extended version with enhanced features.
You can reach more information and order your PandwaRF on the official website.
Subscribe to Blog via Email
Join 97,456 other subscribers
Archives