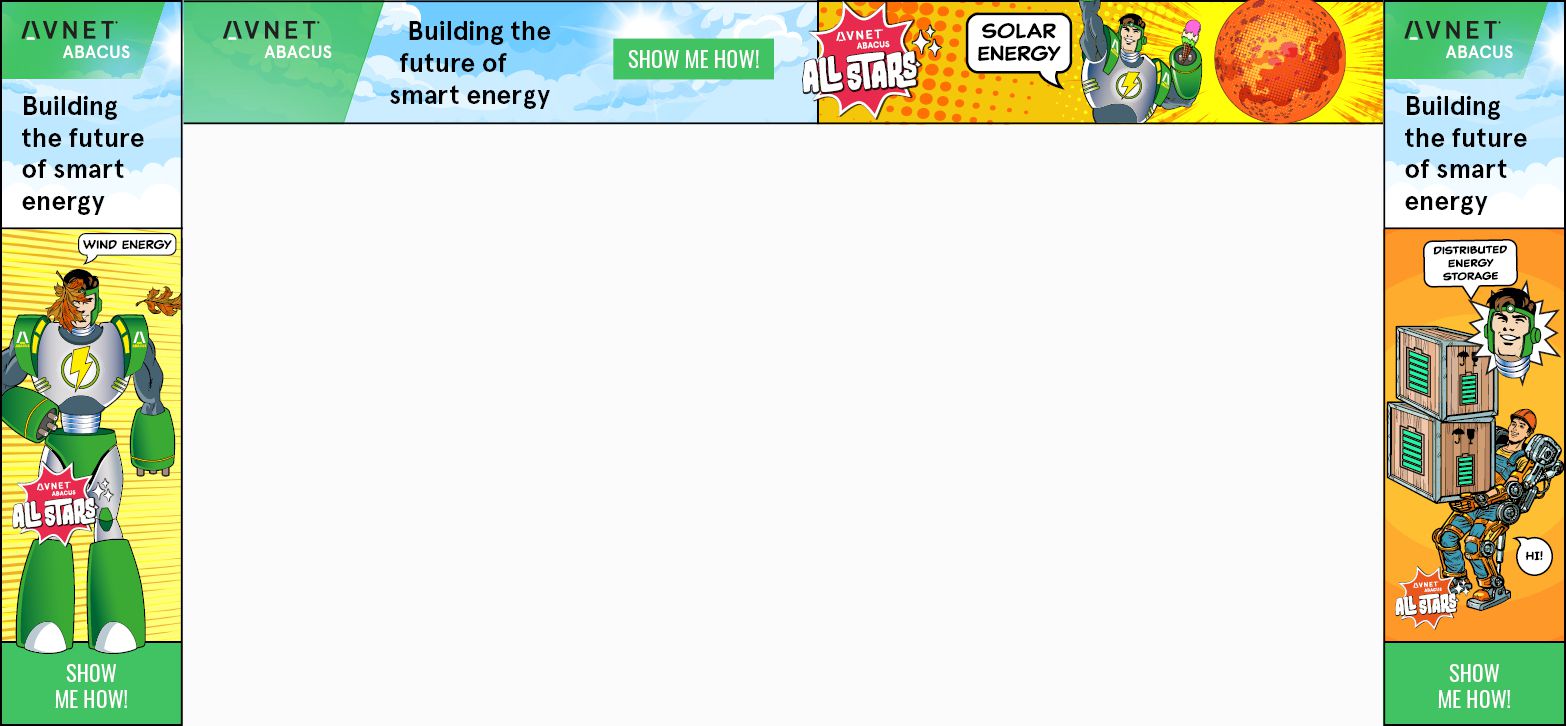 750mA Constant Current LED Driver Arduino Nano Shield
Rajkumar Sharma

3.907 Views

easy

Tested

SKU: EL92921
This small constant current LED driver Nano shield has been designed using CAT4104 IC from ON semiconductor. Its 4 channel LED driver. The board has provision to mount 20 SMD 1206 LEDs. The LED can be RED, GREEN, BLUE and WHITE. Reduce the number of LED to 12 if White LEDs are used, as white LEDs are 3-5V and total series voltage should not exceed 12V. CAT4104 provides four matched low dropout current sinks to drive high−brightness LED strings up to 175 mA per channel. The LED channel current is set by an external trimmer potentiometer connected to the RSET pin. The LED pins are compatible with high voltage up to 12V. The EN/PWM logic input supports the device enable and high-frequency external Pulse Width Modulation (PWM) dimming control. Thermal shutdown protection is incorporated in the device to disable the LED outputs whenever the die temperature exceeds 150°C. Nano LED shield can be used to develop intelligent lighting for Automotive and Architect since PWM pin of LED driver connected to D9 PWM pin of Arduino. The EN/PWM pin has two primary functions. One function enables and disables the device. The other function turns the LED channels on and off for PWM dimming control.
The device has a very fast turn−on time (from EN/PWM rising to LED on) and allows "instant on" when dimming LED using a PWM signal. Accurate linear dimming is compatible with PWM frequencies from 100 Hz to 5 kHz for PWM duty cycle down to 1%. PWM frequencies up to 50 kHz can be supported for duty cycles greater than 10%. PWM pin connected to D9 of Arduino.
Note: Replace D1, D6, D11, D16, D2, D7, D12, and D17 with 0 Ohms SMD 1206 Resistor in case of white LED used.
Features
Input supply 12V DC
LED Load 750mA (4 Channel)
Constant Current Adjustable with help of Trimmer Potentiometer
Thermal Protection Shutdown
PR2 Trimmer Pot Provided to Adjust the Constant Current 80mA to 750mA
D9/PWM Of Arduino Connected
PR1 Trimmer Pot Connected to A0 Pin of Arduino Nano for Dimming Application
PCB DIMENSIONS: 46.35 x 18.30 mm
Schematic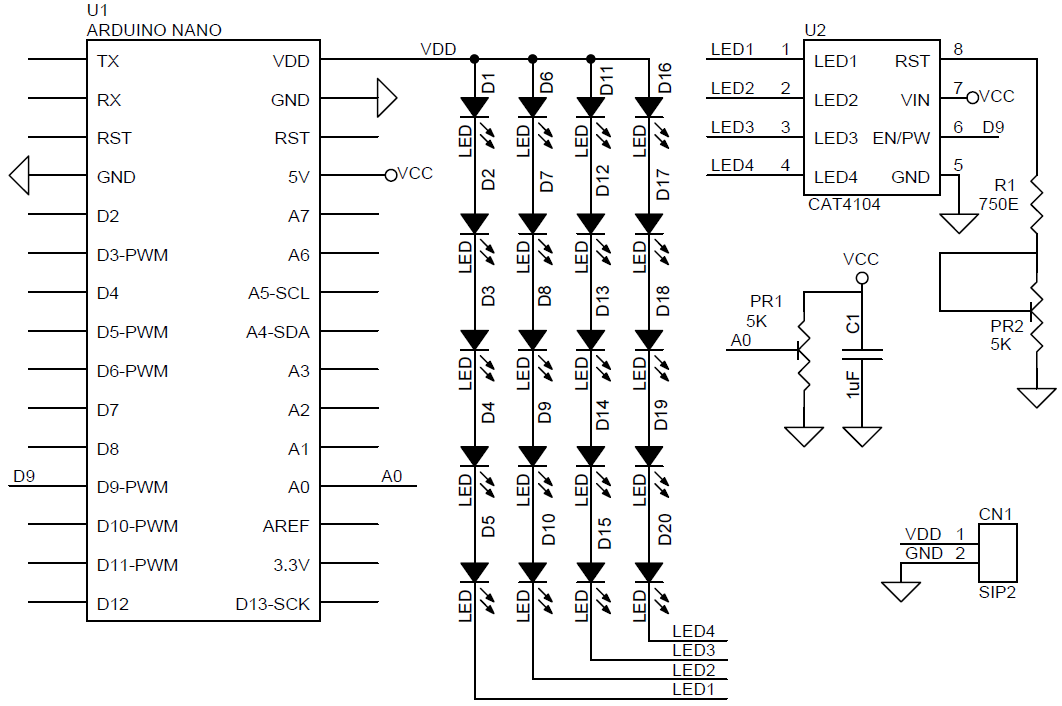 Parts List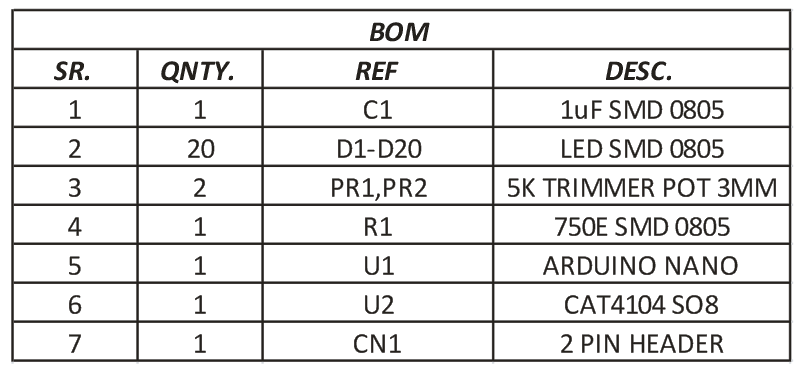 Connections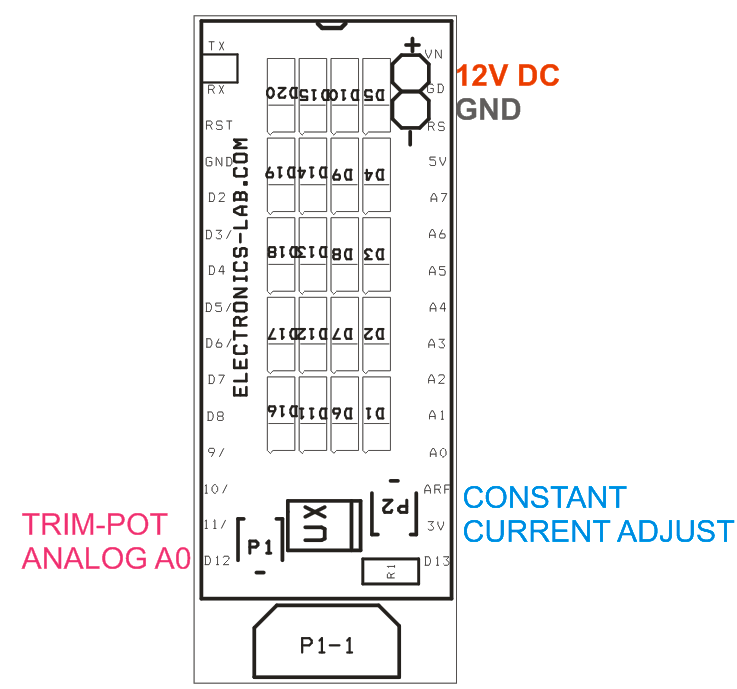 Photos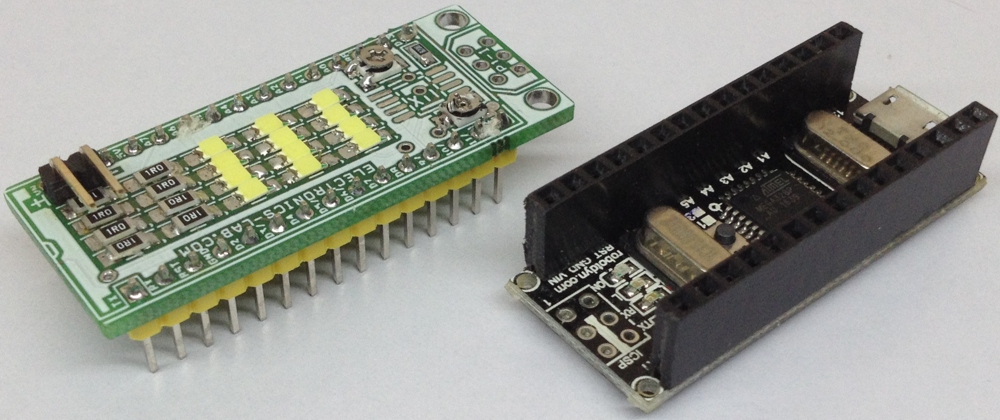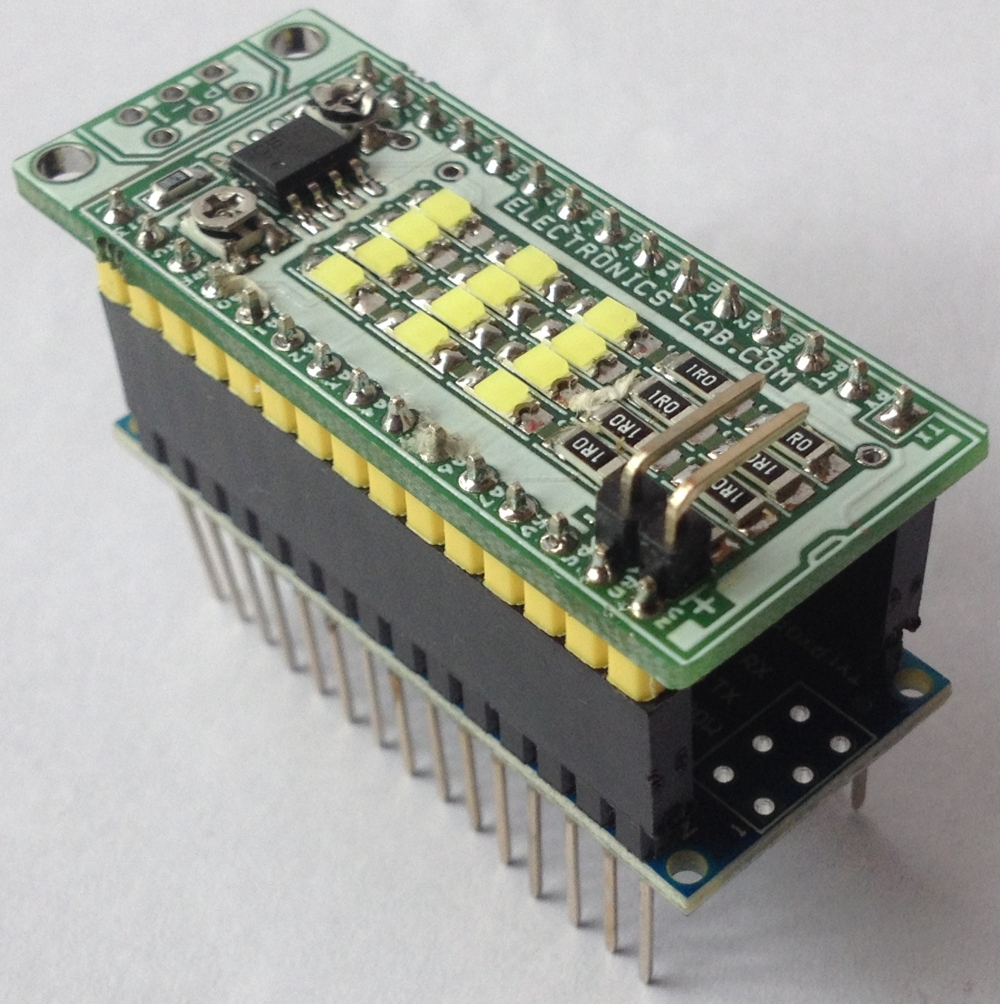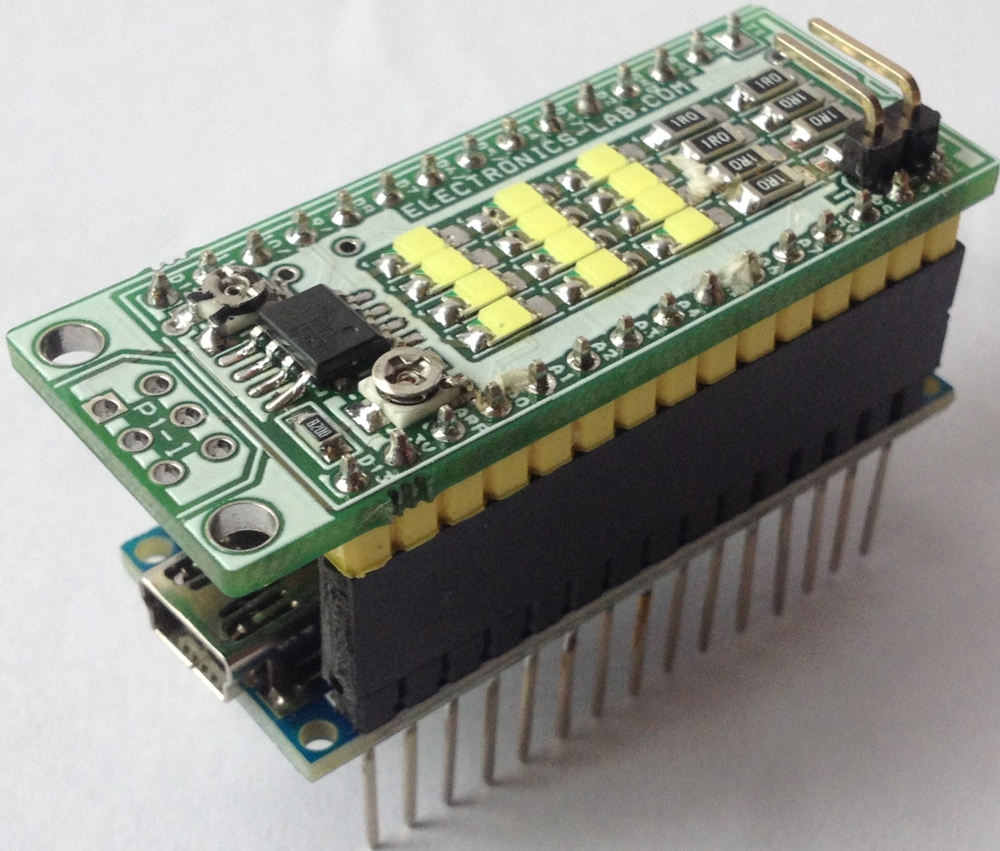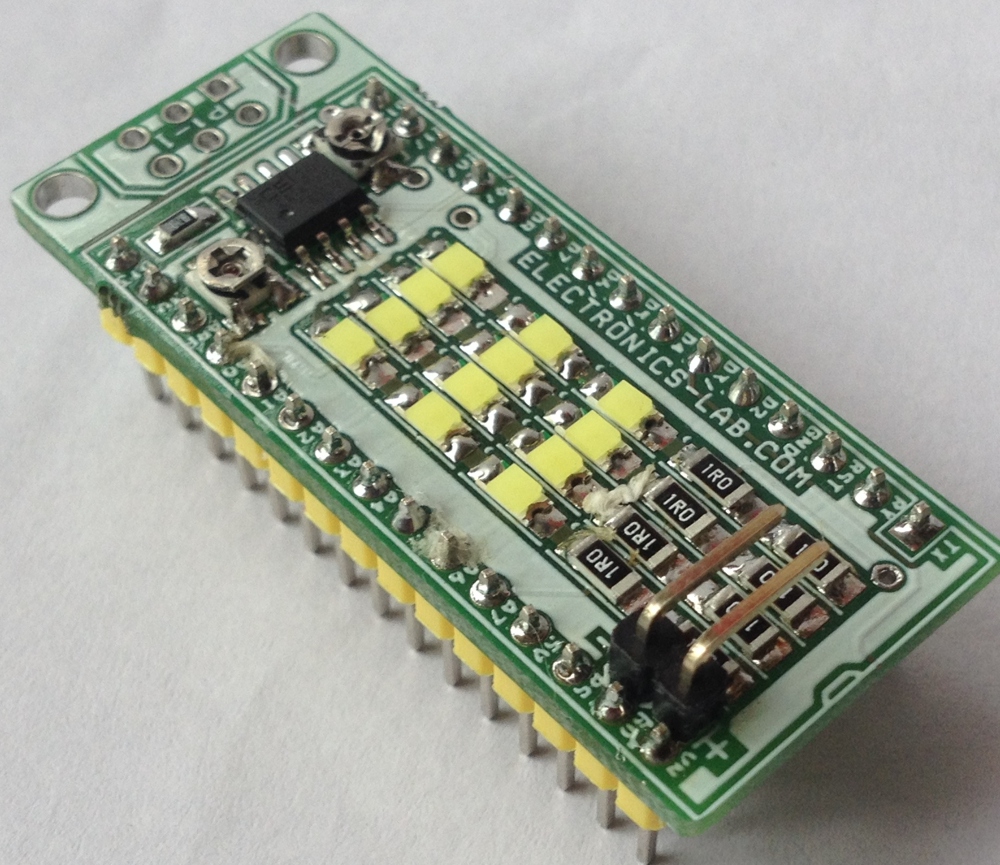 CAT4104 Datasheet