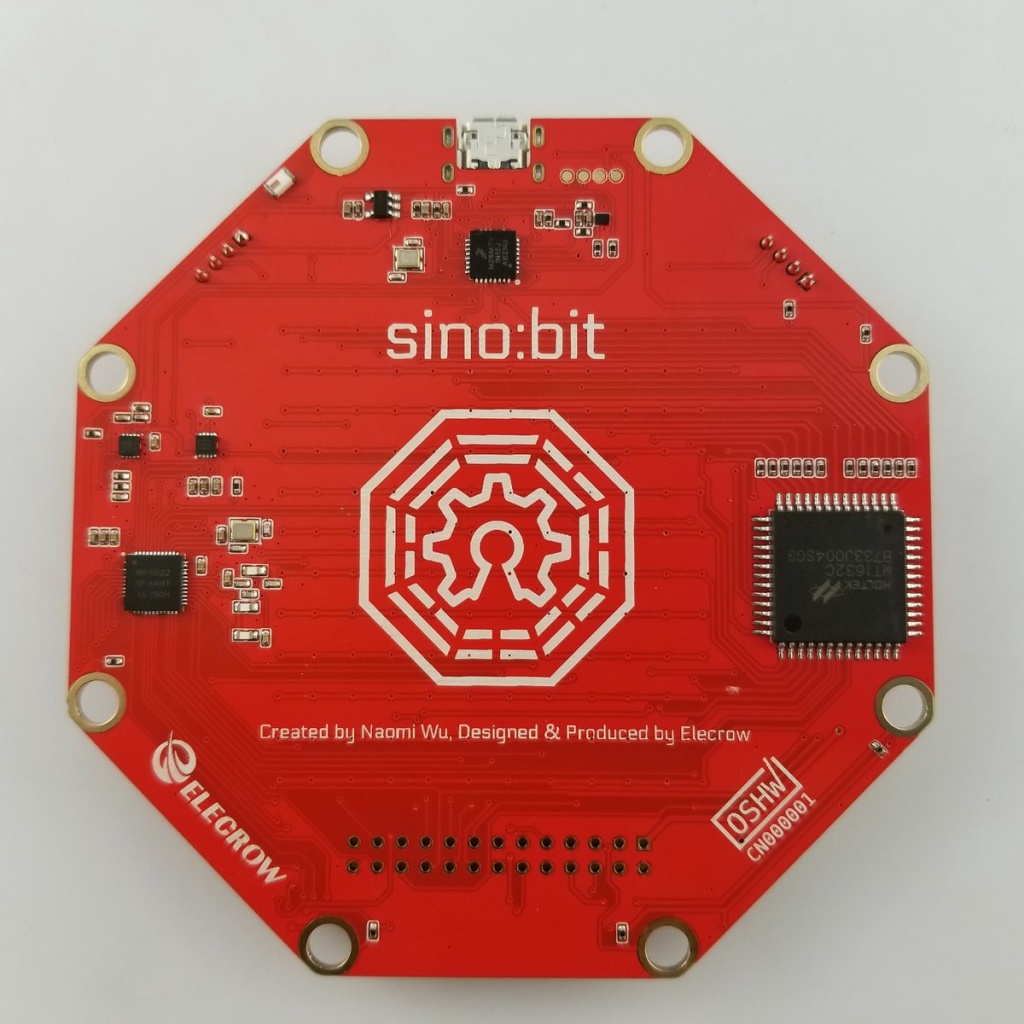 Sino: bit – Changing Programming for Kids All Over the World
Creating projects with Arduino can be challenging for kids, this may cause children to lose interest in electronics and DIY projects. The most complicated part is usually the connections required to use a sensor, led matrix or other devices that can be connected to the Arduino (or other microcontrollers). Since all these devices are different and have different types of connections which need to be made in a certain way, electronic projects may get boring or too complicated for a kid to learn. If the objective is to teach a kid how to code without the extra complication of cables, then the Sino: bit is the perfect choice.
Sino: bit is a microcontroller designed for teaching computer education in China created by Naomi Wu a DIY enthusiast. It is based on Calliope mini and can be programmed with Arduino IDE. It includes a 12×12 LED matrix, accelerometer, magnetometer, Bluetooth, buttons, a micro USB for programming, temperature sensor and a JST 3v battery connector. The battery connector was included to run projects without the need to be connected to the computer at all times.
Usually, when learning how to program kids are taught "hello world" which is a simple code that displays the same message. The 12x 12 LED matrix has that size not only to allow kids to play with a huge number of LEDs, but also to allow kids from every nation to do and understand their hello world. This was a problem because Chinese, Japanese, Hindi and other languages contain characters that cannot be displayed in a small matrix.
It's the first to obtain the OSHWA (open source hardware association) certification in China which is an association in charge of making the task of identifying and marketing open source hardware products clearer and more transparent.
With a simple installation procedure, codes such as blink can start to work, and children all over the world would be able to experience "hello world" in their own language which will bring opportunities and open doors for non-English speaking kids. With all the sensors and options that it offers projects can be as simple as playing with LEDs and as complex as communicating with an external app to send information about the sensors. With the use of Sino: bit not only programming will be more inclusive, but also more code focused because instead of spending a lot of time thinking about connections kids can test their projects faster and with less room for errors.