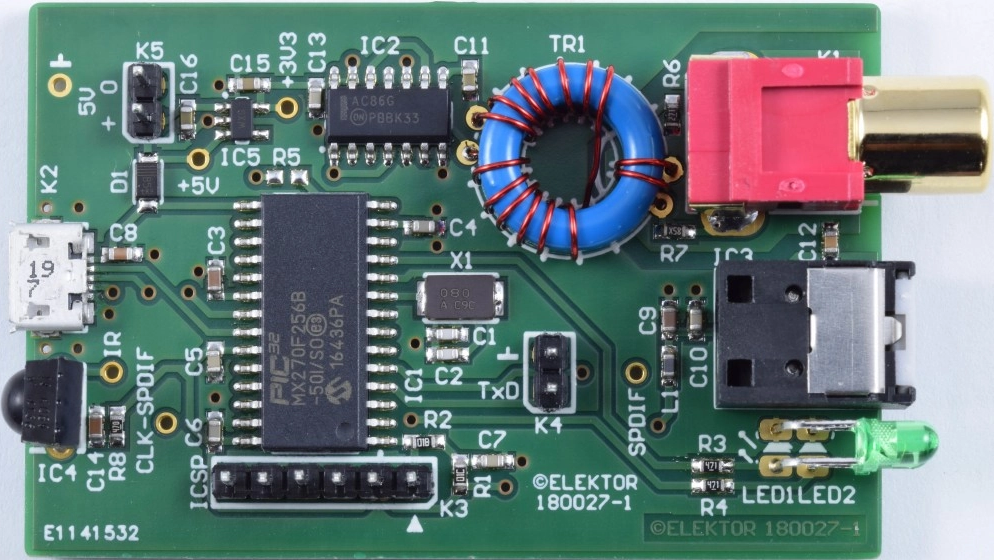 USB
Elektor Article: USB-SPDIF Interface
The circuit described here is a SPDIF output with a USB interface. It allows connecting Personal Computers, Tablets or Smartphones to Audio equipment including AV receivers, high-end stereo amplifiers or stand-alone audio DACs. It has a infrared remote control receiver that allows...
Continue Reading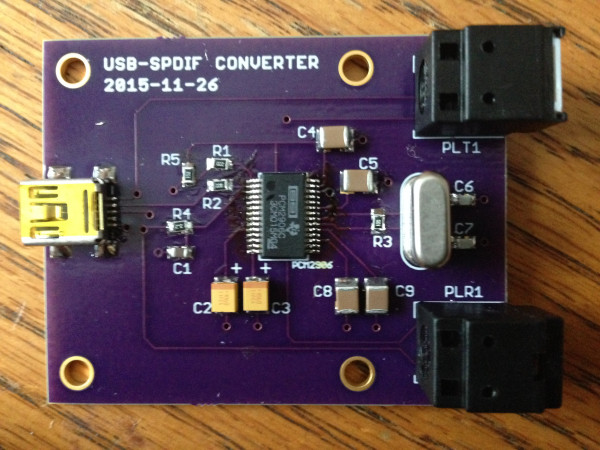 Audio
An S/PDIF Sound Card Using PCM2906
joesugar @ ceworkbench.wordpress.com has designed a S/PDIF Sound Card using the PCM2906 IC. In the belief that I'd rather build than buy I decided to update one of my previous projects, a PCM2904 based sound card, to include an S/PDIF interface. The update was a cinch because TI...
Continue Reading