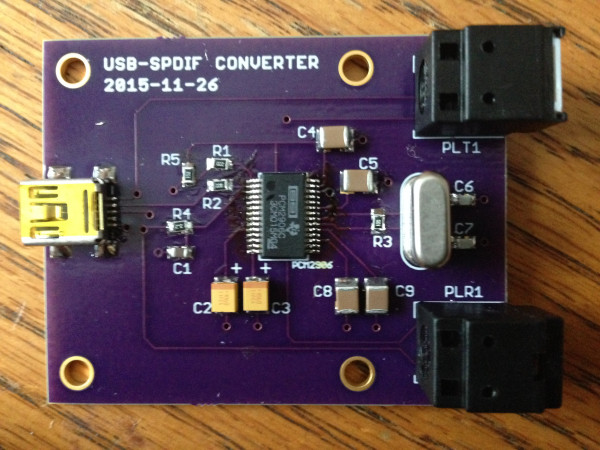 An S/PDIF Sound Card Using PCM2906
joesugar @ ceworkbench.wordpress.com has designed a S/PDIF Sound Card using the PCM2906 IC.
In the belief that I'd rather build than buy I decided to update one of my previous projects, a PCM2904 based sound card, to include an S/PDIF interface. The update was a cinch because TI has a pin-for-pin replacement for the PCM2904 (the PCM2906) with an S/PDIF interface. All I had to do was replace the audio jacks with fiber-optic transmitter/receivers connected to the appropriate pins.
An S/PDIF Sound Card Using PCM2906 – [Link]